Phogat sisters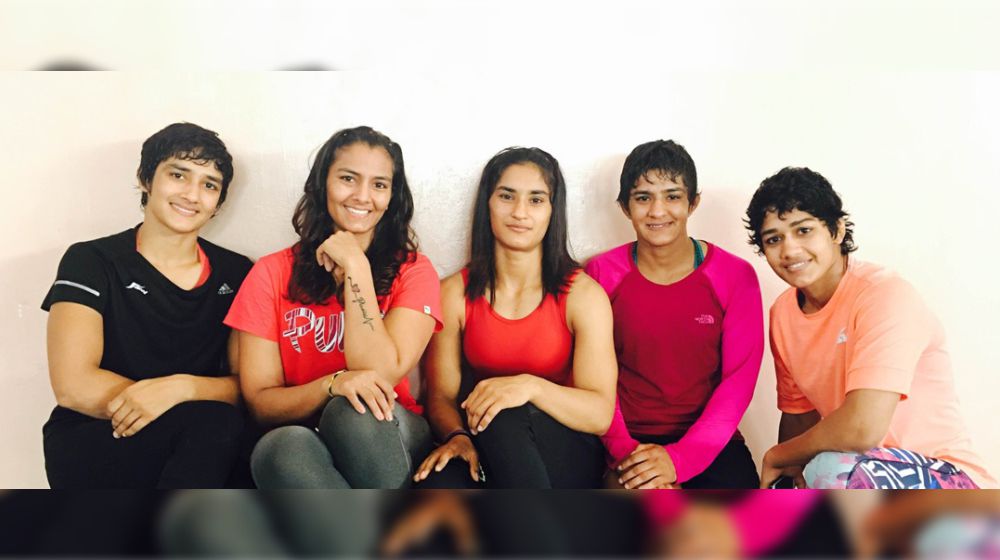 Photo Credit: Askmen.com
The powerhouse Phogat sisters, the combo of 6 sisters has brought a revolution in all over India. Breaking the stereotypes of dominating male wrestling, these sisters have won everybody's heart with their power pack wrestling skills. Amongst them, Geeta, Babita, Ritu & Sangita are the real daughters of Mahavir Singh Phogat, a former wrestler who is also their coach. Vinesh and Priyanka Phogat are the daughters of his brother, who are brought up along with Mahavir's daughter in Haryana.
Geeta Phogat has won India's first gold medal in wrestling at Commonwealth Games in 2010. She has also qualified for the Summer Olympic Games, being the first Indian female wrestler to do so. She also won bronze in 2012 and 2015 Asian Wrestling Championship.
Babita Phogat, the younger sister of Geeta Phogat, has also won the gold medal in Commonwealth Games of 2014 and 2018.
Ritu Phogat has also won gold in 2016 Commonwealth Wrestling Championship. In 2017, she has also won a silver medal at the World U23 Championship held in Bydgoszcz, Poland, and is the first Indian to do so.
Sangita Phogat is the youngest daughter of legendary wrestler Mahavir Phogat. A star in the making has won many accolades at age-level competitions. She has proved her potential in Pro Wrestling League also.
Priyanka Phogat is the niece of Mahavir Phogat and has been trained under her uncle's guidance to clinch multiple medals and trophies. She has won a silver medal at 2016 Asian Wrestling Championship defeating the Mongolian wrestler Davaasükhiin Otgontsetseg.
Vinesh Phogat, an Arjuna Award recipient, is the first Indian female wrestler to win a gold medal at both Commonwealth & Asian Games. She is also the first Indian to be nominated for Laureus World Sports Awards in 2019.
Milkha Singh & Jeev Milkha Singh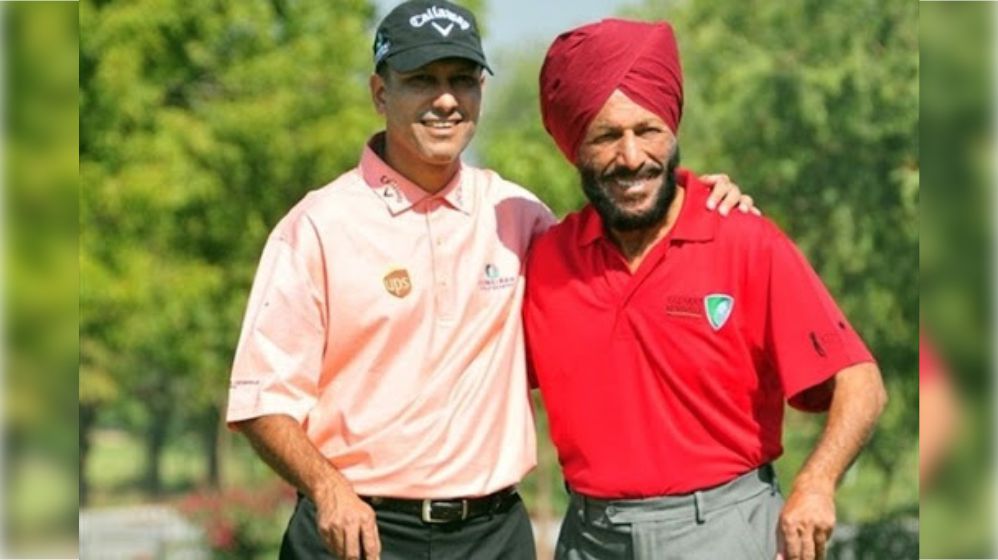 Photo Credit: Jeevmilkhasinghgolf.com
No doubt Milkha Singh is one of the greatest sporting legends of India. Well, he wasn't the only one who has made India proud, his son Jeev Milkha Singh is also a legendary golf player. Sharing his father's gene, Jeev has made a prominent position in the history of Golf. The Singh father-son duo is the legend in their respective careers.
Milkha Singh, the Flying Sikh of India is a former Indian track and field sprinter. He has won gold in 1958, Asian Games in 200m and 400m. He was the first Indian to win gold in 1958 Commonwealth Games. He also won gold in 1962.
Jeev Milkha Singh is the son of the flying Sikh and mentored by his father. He is an Indian professional golfer who held a rank in top 100 of the Official World Golf Ranking in October 2006. He has consecutively won 4 times European Tour. He has been able to win 6 Asian tours and 4 Japan Golf tour.
Williams Sisters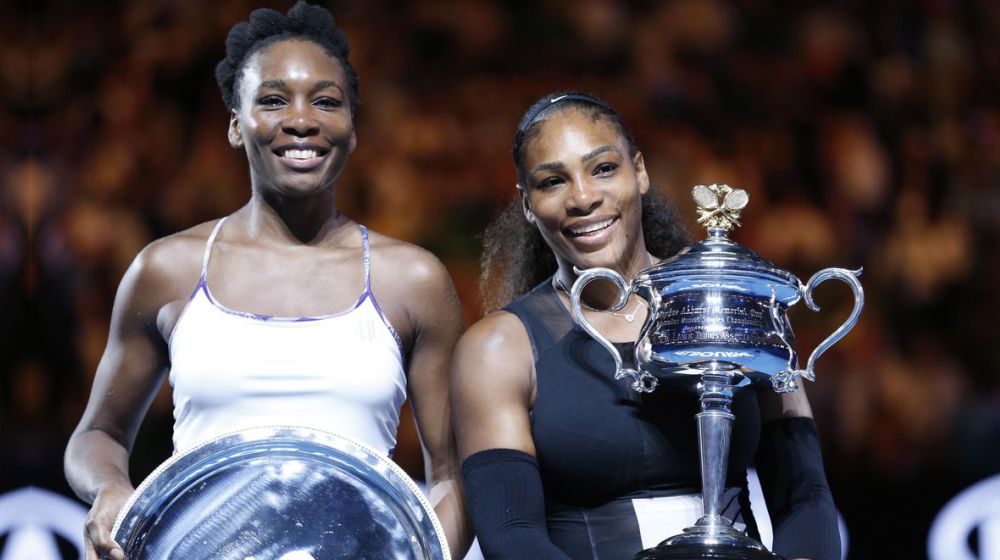 Photo Credit: Sbnation.com
The real sister duo Serena & Venus are professional tennis players in the U.S. Venus is the elder sister of Serena; both at their young age were trained by their parents. William sisters have been ranked by the Women's Tennis Association (WTA), no. 1 position in singles as well as doubles. They both after completing the French Open in 2010 were positioned 1 and 2. This made history as both the sisters have occupied the highest positions in the world ranking. The Williams sister rivalry is a common affair to watch; both have faced each other 30 times in different tournaments. They have faced each other in Grand Slams finals for consecutively four times. After all the face-offs, both the sisters are relatively close and share a very close bond.
Serena Williams is a legendary tennis player who won her first major championship in 1999, and in total, she has won 23 single major titles. Between the years of 2002 and 2017, she has been b several times by WTA. She holds a record for winning most Grand Slam titles in singles, doubles and mixed doubles.
Venus Williams is the elder sister of Serena and has been as successful as her sister. She has won 7 singles Grand Slam titles and 14 women's double titles. WTA had also ranked her no.1 in 2002.
Bryan Brothers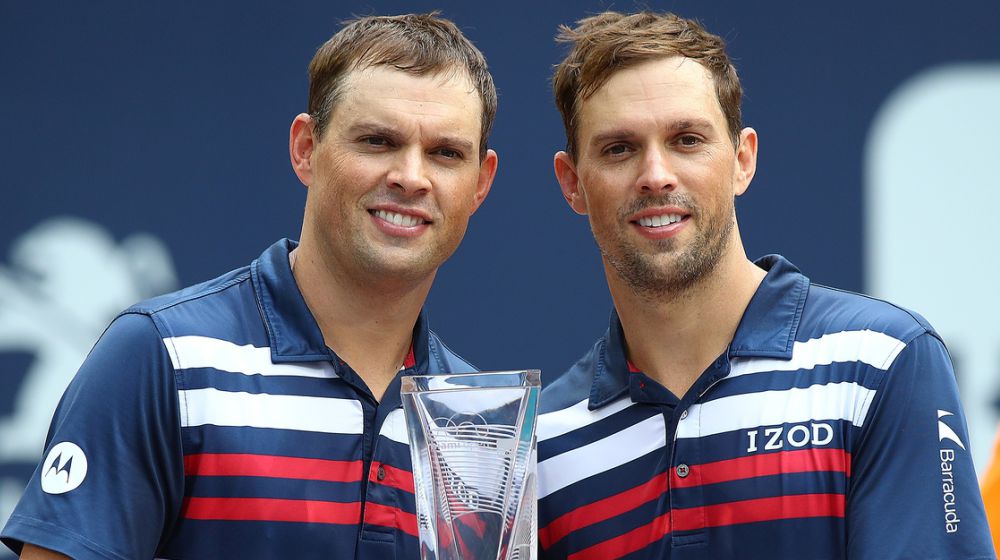 Photo Credit: People.com
Robert Charles 'Bob' and Michael Carl 'Mike' Bryan. They are the identical twin brothers who are professional tennis players. They both share an undefeatable duo image and have been ranked no.1 in doubles ranking in 2015. Their signature chest-bumping each other after every successive win has been celebrated everywhere. They are both regarded as mirror twins, as mike is right-handed and Bob is left-handed. They both share tennis genes from their parents Wayne and Kathy, both of them are Tennis coaches.
Bob Bryan is 2 minutes younger than his twin brother and partner Mike. He has won 23 Grand Slam titles. Due to hip surgery in 2018, he voluntarily took early retirement. He has won his first singles grand slam in 1998 US Open and ranked as the world's No.1 doubles team for a record seventh time in 2011.
Mike Bryan is an as good player as his brother. He held world no.1 doubles player for more than nine years. He won his first Grand Slam Singles in 2001.
Lala Amarnath & Mohinder Amarnath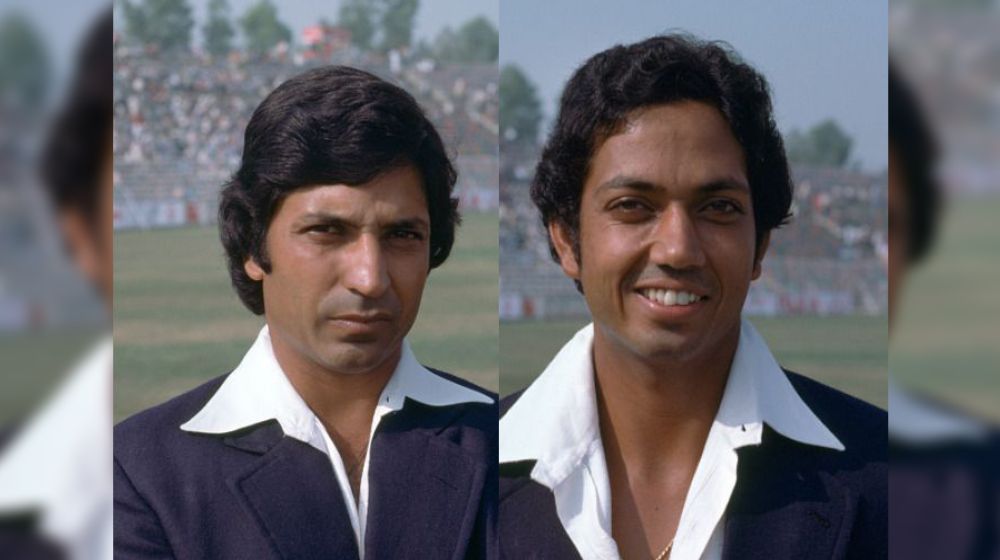 Photo Credit: Sportskeeda.com
This dynamic father-son duo has made the country proud in Cricket. Both shared beautiful bondage, Mohinder was earlier mentored by his father, who was his role model too. Both of them are regarded as one of the greatest Indian batsmen. Lala Amarnath has played for the Indian cricket team during the pre & post-independence era. With hardship and struggles, he has outshined well. His sons were also trained by him; as a result of which his other son Rajinder is a former first-class cricketer, and Surinder is also a successful test cricketer.
Nanik Bhardwaj Amarnath or Lala Amarnath was a popular ostentatious all-rounder. He was the first captain of independent India. The right-handed batsman will be forever known for the first man of India to score a century in a test match. With a total of 10,323 runs, 457 wickets and 31 centuries, he has proved his worthy skills and potentials.
Mohinder Amarnath Bhardwaj is popularly called as Jimmy. Just like his dynamic father, he is also a right-handed all-rounder. His glorious performance has led him to score a total of 4,378 runs in test and 1,924 in ODI, with a total of 79 wickets. In his book "Idols", former captain Sunil Gavaskar mentioned him as one of the finest batsmen in the world.