The much anticipated 2020 Tokyo Olympics are right around the corner and has begun with the traditional Olympic Torch Relay. However, last year, the Olympics were delayed for a year due to the severe coronavirus pandemic. The main competitions are scheduled to commence on 23rd July and finish on 8th August 2021. These 17 days of athletic excellence will be filled with a plethora of hard work, passion and glory.
All the sports fans worldwide are extremely excited to witness their favourite players and teams on the field. To date, 115 Indian athletes have qualified for the upcoming Tokyo Olympics. Let's have a look at some of the participating athletes with the highest probability and hopes for winning.
Shooting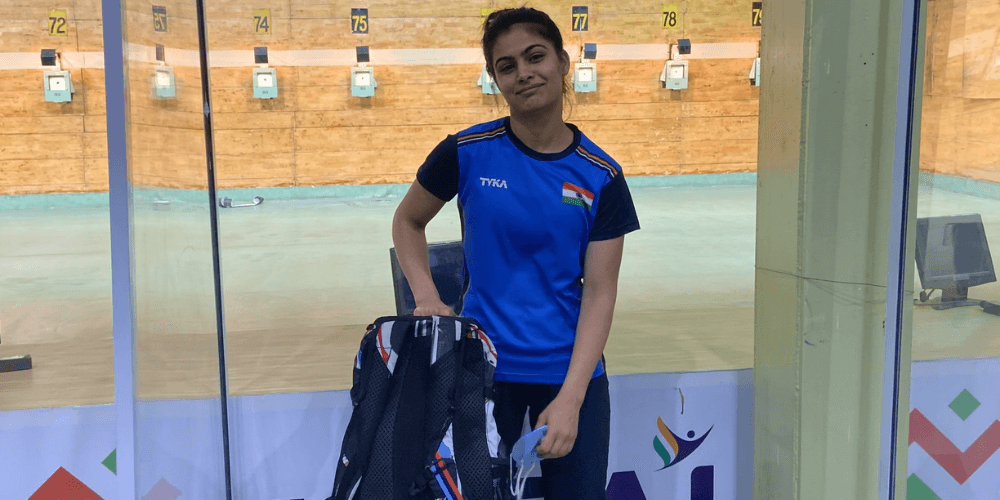 Photo Credit: Twitter / Manu Bhaker
Shooting has built a lot of hype for medal hopes at the Olympics. The National Rifle Association of India (NRAI) has finalized a 15-member Indian shooting team with two reserve shooters for each discipline for the event. These shooters were selected based on their performances in the Olympic qualification cycle. An average of five best scores of each athlete in international competitions was recorded since the 2018 Asian Games held in Jakarta.
Among all the participants, everyone's eyes will be definitely on Manu Bhaker and Saurabh Chaudhary. Bhaker is all set to compete in three categories: 10m Air Pistol, 25m Pistol and 10m Air Pistol Mixed Team events, whereas Chaudhary will participate in 10m Air Pistol men and 10m Air Pistol Mixed team. Earlier, Bhaker proved her skills by winning two gold medals at the International Shooting Sport Federation (ISSF) World Cup in 2018. In the same year, Saurabh wooed everyone by bagging the gold medal in the 10m Air Pistol event at the Asian Games held in Jakarta.
Another outstanding shooter and the current world number 1 in women's 10m air rifle event, Elavenil Valarivan is also in the team. She was mentored by the national shooter and Olympic bronze medallist Gagan Narang. She won everyone's heart by winning gold in the 2019 Junior World Cup organized in Germany.
Other shooters such as Apurvi Chandela, Abhishek Verma, Rahi Sarnobat and Divyansh Singh Panwar have also won medals in various ISSF competitions and are a must-watch during the shooting events.
Wrestling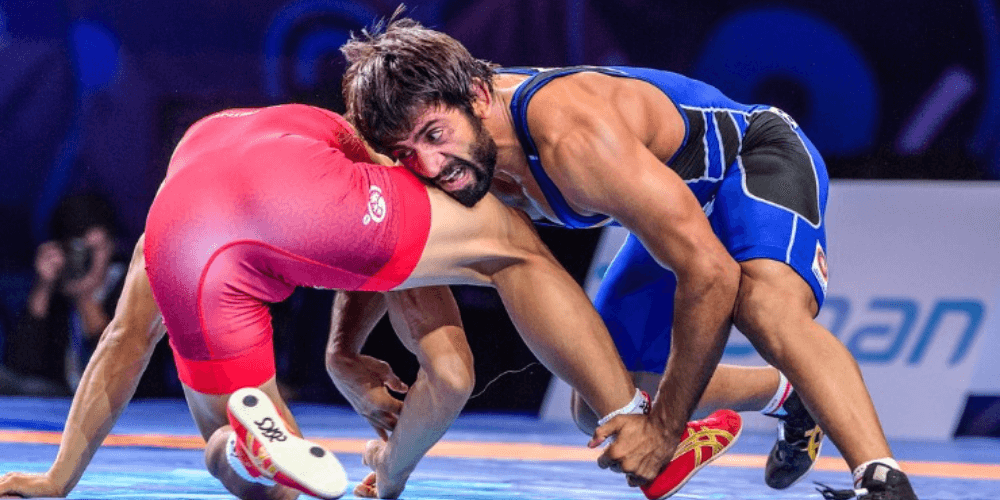 Photo Credit: Twitter / Bajrang Punia
In India, wrestling has been practised since ancient times and holds cultural values too. To date, India has won 5 medals at the Olympics, interestingly all in the freestyle event. This year, a total of seven wrestlers are going to represent the country at the Olympics. The female star wrestler Vinesh Phogat (women's freestyle 53kg) and wrestler Bajrang Punia (men's freestyle 65 kg) have good chances of winning a medal.
Vinesh is the only Indian female wrestler to win gold in both Commonwealth and Asian Games and has a lot of potential. Along with them, there are some other worthy wrestlers to watch out for, including Ravi Kumar Dahiya (men's freestyle 57 kg) and Deepak Punia (men's freestyle 86 kg).
Archery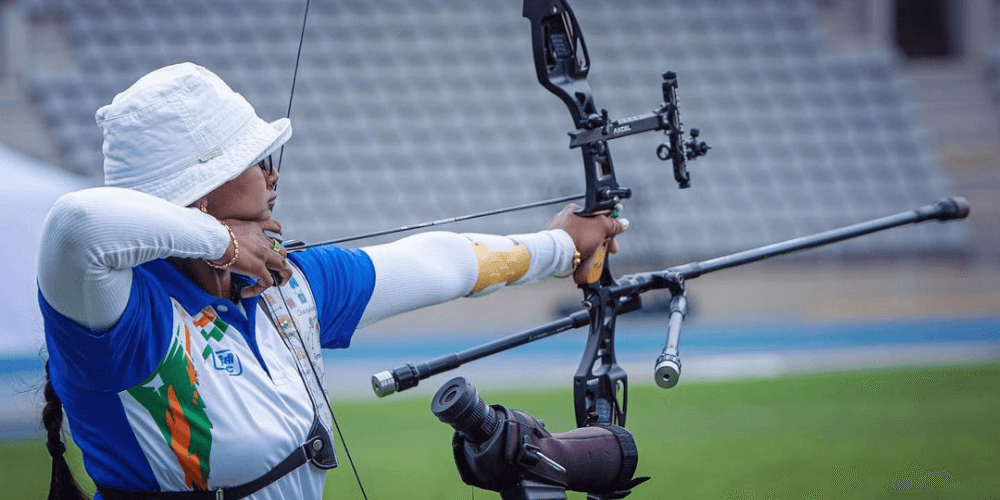 Photo Credit: Instagram / Deepika Kumari
The Tokyo Olympics have the chances to be remembered in history for giving India its first medal in archery. This year, four archers will represent the nation at the Olympics including current World number one archer Deepika Kumari Mahato. With her massive growth and success at the recent 2021 Paris World Cup, all eyes will be on Deepika, the flag bearer of Indian archery.
Along with Deepika Kumari, men's recurve archer Atanu Das and Tarundeep Rai can be the next major headline.
Boxing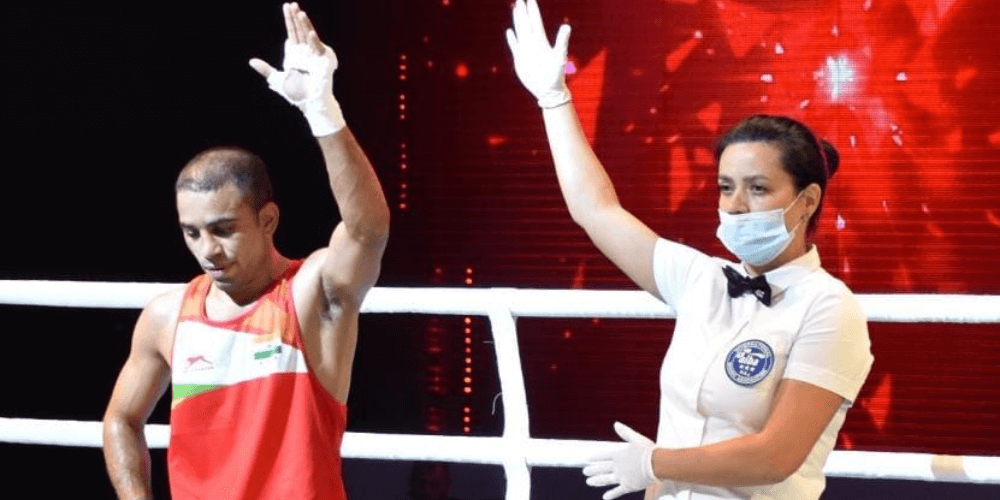 Photo Credit: Twitter / Boxing Federation
This year, India is sending its biggest boxing contingent at the Olympics with nine boxers. They all earned their Olympic qualification during the 2019 Asia-Oceania Olympic qualifiers held in Jordan. India's legendary boxer, six-time World Champion and London Olympics Bronze medalist MC Mary Kom (women's 51 kg) is the major highlight of the event.
Meanwhile, boxer Amit Panghal (men's 52 kg), the 25-year-old young talent, also holds a ton of potential and is a definite watch-out. He made headlines after winning gold at the 2018 Asian Games and 2019 Asian Championships.
Weightlifting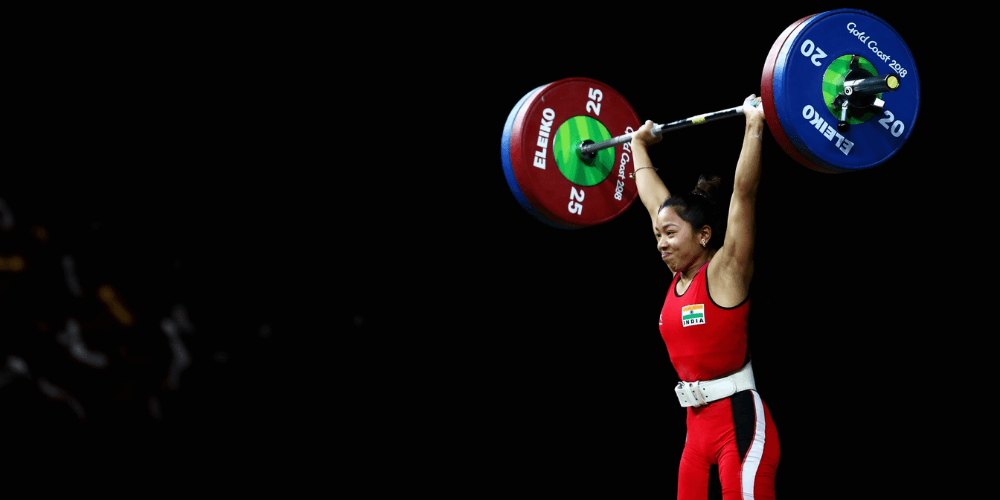 Photo Credit: Twitter / Khel Now
Mirabai Chanu will be the only weightlifter representing the country at the Tokyo Olympics. The former world champion is currently placed at 2nd position in the 49 kg category by the International Weightlifting Federation (IWF). She rose to fame after winning gold at the 2017 World Championship and the 2018 Commonwealth Games. She is one of the most promising talents, and people are rooting for her to bring a medal home and make the country proud.
Javelin Throw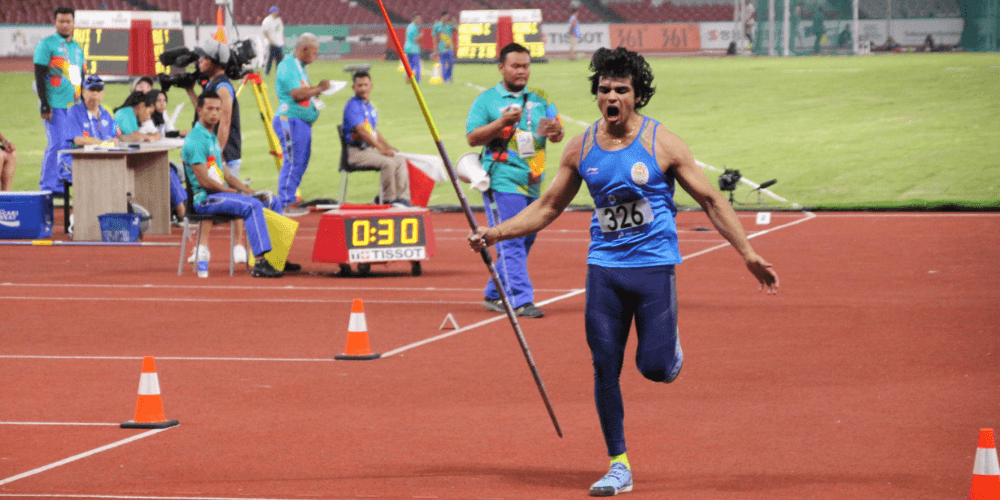 Photo Credit: Twitter / Neeraj Chopra
National javelin star Neeraj Chopra will attract mass attention as he is aiming to the podium of the Tokyo Olympics. He had qualified for the Olympics after a magnificent throw of 87.86 m, whereas the winning distance in the 2016 Rio Olympics was 90.30 metres. This significant throw has proved Neeraj's potential, and he can be the next sports star to bring India's first-ever Olympic medal in the Javelin throw.
Badminton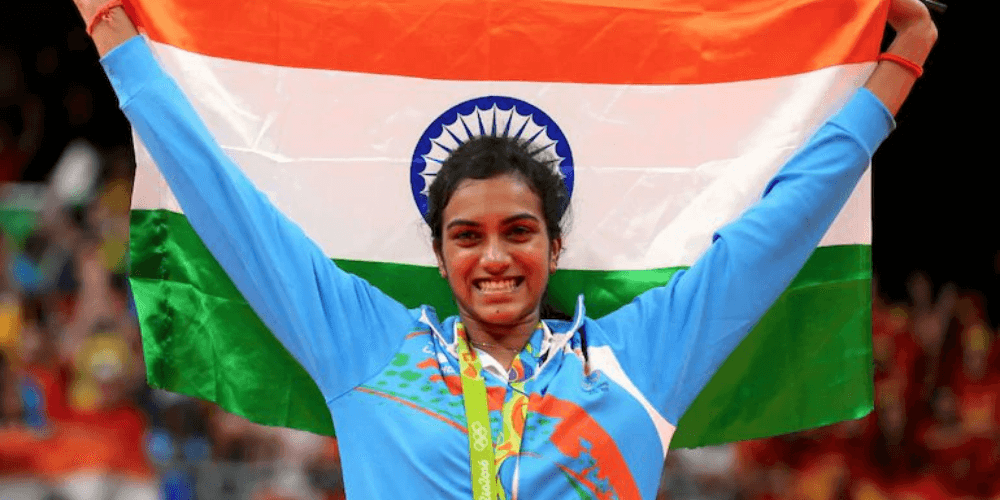 Photo Credit: Twitter / Joy Bhattacharjya
The Tokyo 2020 Olympics will witness four badminton players from India, including world champion PV Sindhu. She bagged a silver medal at the 2016 Rio Olympics and is heading to perform better than her previous best. Her prominent competitor Carolina Marin has stepped down from the competition due to a knee injury that has created more hopes among the fans for Sindhu's victory. However, she might face tough competition from Taiwanese player Tai Tzu Ying. Sindhu is the most hopeful of bringing a medal for the country, and all eyes are laid on her.
Tennis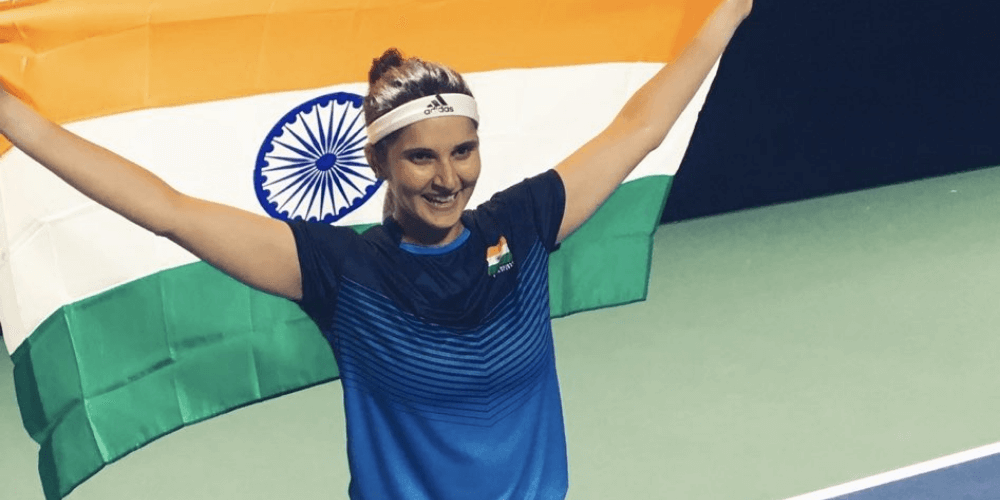 Photo Credit: Twitter / Sania Mirza
Sania Mirza is India's most decorated tennis champion and another big name to watch out for this season. She lost the mixed doubles event with Rohan Bopanna right before entering the medal round in the 2016 Rio Olympics. The 6-time Grand Slam winner qualified for this year Olympics through WTA Special Ranking system. She will be competing in the women's doubles with her partner, debutant Ankita Raina. Looking at Sania's glorious and experienced tennis career, the country is hopeful to see her return with a medal this time.
India's history at the Olympics
The Olympics are highly adored and respected in India; it's genuinely an emotion for the people. Since 1900, India has bagged 28 medals at all Summer Olympic Games. In the past three editions of the Summer Olympics, the country has shown a promising rise in the number of Indian athletes participating. In 2008, India won three Olympic medals in Beijing, followed by an impressive record of six medals in London in 2012 but then only two in the 2016 Rio Olympics.
So far, the London Olympics has set a benchmark for performance among the athletes, and everyone is hoping for a better result this season. We hope that the Indian players will perform well and bring a lot of medals to the country.