| | |
| --- | --- |
| Full Name | Lionel Andrés Messi Cuccittini |
| Profession | Footballer |
| Date of Birth | 24 Jun, 1987 |
Awards and Achievements-
Part of the national team of Argentina that clinched the gold medal at the 2008 Olympics
Benefitted his national team with his commendable goals at various international soccer events including the FIFA World Cup of 2014, CONMEBOL Copa America Football Championships of 2007, 2015 and 2016
Aided the national team to bag the FIFA U-20 World Cup of 2005. The same year, Messi with the national team, earned a bronze medal at the South American U-20 Championship, held in Colombia
Received the prestigious award of FIFA Ballon d'Or/Ballon d'Or for a record five times (in 2009, 2010, 2011, 2012, 2015)
Honoured with the European Golden Shoe for the season 2009-10, 2011-12, 2012-13, 2016-17, 2017-18, 2018-19
Elected as the FIFA World Player of the Year in 2009
Received the FIFA World Cup Golden Ball in 2014
Received the Copa América Golden Ball in 2015
Entitled as the UEFA Men's Player of the Year Award in 2011, 2015
Entitled as the UEFA Club Footballer of the Year in 2009
Received the honour of Onze d'Or for the season 2009, 2010-11, 2011-12, 2017-18
Selected the Globe Soccer Awards Best Player of the Year in 2015
Entitled as the La Liga Best Player 2008-09, 2009-10, 2010-11, 2011-12, 2012-13, 2014-15, 2017-18
Bagged the FIFA Club World Cup Golden Ball in 2009, 2011 and the FIFA Club World Cup Silver Ball in 2015
Entitled as the FIFA Club World Cup Final Most Valuable Player in 2009, 2011
Received the FIFA World Youth Championship Golden Ball and the Golden Shoe in 2005
Entitled as the Copa América Best Young Player in 2007
Entitled as the FIFPro Young World Player of the Year in 2006, 2007, 2008
Received the Bravo Award in 2007
Honoured with the title of the Golden Boy (Young European Footballer of the Year) in 2005
Selected the La Liga Player of the Month in January 2016, April 2017, April 2018, September 2018, March 2019
I have changed nothing, my style of play is still that of a child. I know that above all it is my job and that I should approach it in another way, but one must not lose sight of the fact that football is a game. It is imperative one plays to amuse oneself, to be happy. That is what children do and I do the same thing.
The history of football has already registered many of extraordinary goals that led footballers to add many feathers in their cap but this player of Argentina's national squad do it like magic. Yes, we are talking about Lionel Messi whose sole agenda is to get the kick out of playing whenever he enters the field and that's what makes him and his game different from the others. It takes a very short span to this Argentine player to rise as a soccer star and earn his much deserving place but on the terms of lots of patience, sweat and practice against the football giants especially the Ronaldo. Messi's records are often compared with Cristiano Ronaldo, and there is always a matter of prediction that who is going to break those records. Of course, there are fine documentaries and films based on his life and exemplary journey to become a FIFA Ferro, but if you're a person who believes more in reading, this article is going to be worth for you....
Childhood and Personal life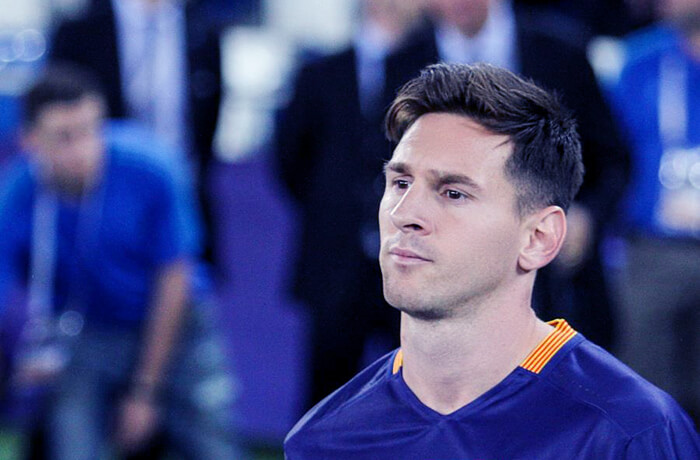 Photo Credits: commons.wikimedia.org
Messi is amongst those persons who have born talent, but it took a lot to nourish his potentials as a child. Messi's childhood was spent in Rosario along with his parents and three siblings. Messi develop his immense love and passion for soccer since his childhood and the whole family appreciated and supported his efforts. In 1994, Messi joined the Newell's Old Boys, a top-division football club of Rosario. Messi switched to Barcelona when he was 13 and got enrolled with FC Barcelona's under-14 soccer team. At the age of 16, he was given an opportunity for the informal debut during Barcelona's friendly match.
Football Career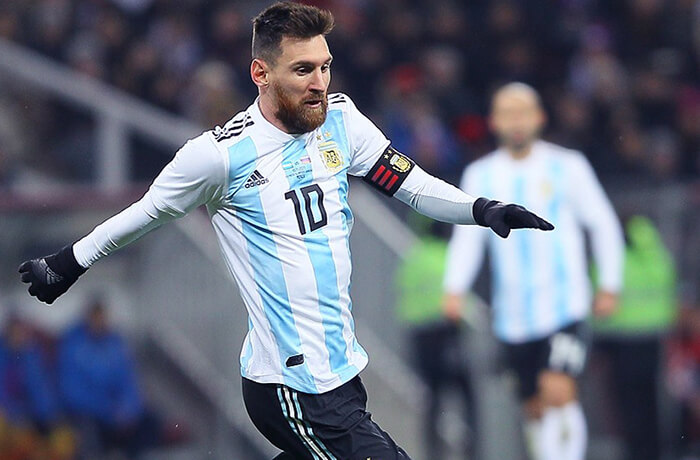 Photo Credits: commons.wikimedia.org
Inspite of his balanced techniques and versatile playing format, everything was not smooth with him. The boy at his teenage was suffering from a growth hormone disorder or GHD that tended to inhibit his career, but Messi didn't fall and determined a way to become a football star with more practice and treatment sessions. In the season 2004-05, the 17-year-old Messi became the youngest official player and goal scorer of La Liga. In 2005 FIFA season, Messi proved his worth with his excellent timing and perfect goal strategy and the national squad of Argentina clinched the FIFA World Cup. In 2006, Messi along with the Team of Barcelona, won the European Champions League. Within two years, he cemented his place in the row of the most dominant players of the world and aided his team to win three major European club titles.
During the 2008-09 season, Messi aided Barcelona with 38 goals in 51 matches and bested Ronaldo for the title of the FIFA World Player of the Year. Of course, trailing his career journey, we can't miss mentioning his Olympic performance, where he aided Argentina with his two significant goals with amazing techniques and footwork. The same season, he earned the European Golden Shoe award and the following year, elected again as the World Player of the Year. Messi showcased his powerpack performance at the 2010 FIFA World Cup by leading his team to the quarterfinals.
At 24, he became the all-time leading goal-scorer of La Liga. During the 2014-15 season, he aided the team of Barcelona with 43 goals and clinched his fifth World Player of the year title. In the next season, he scored 41 goals for Barcelona, winning the La Liga and Copa del Rey titles of that season. He topped another season with 53 goals and aided Barcelona to win its another Copa del Rey title. Even in season 2017-18, he scored 45 goals for his club that bagged the Copa del Rey title for one more time.
Retirement and Return to the Sport

Photo Credits: en.wikipedia.org
On Messi's first announcement for the departure from the sport in June 2016, the President of Mauricio Macri urged him not to quit stating,
We are lucky, it is one of life's pleasures, it is a gift from God to have the best player in the world in a footballing country like ours... Lionel Messi is the greatest thing we have in Argentina, and we must take care of him.
A campaign known as "Don't Go Leo" was also conducted by the Argentine followers of Messi to resume playing. On 12th August, Messi reversed his decision to retire from international football and got enrolled in the national squad for the World Cup qualifiers.
At present, Messi is counted amongst the most prominent and sturdy footballers of the world, and his records tally is a fair example of his excellence in the sport along with numerous examples of sportsmanship and humanity. He never breaks his link with his home team and clubs for which he used to play earlier. He is a perfect example of persistence and perfection, which is followed by many of the burgeoning footballers. Besides being a successful footballer, Messi has also donned the role of a brilliant product pitchman, a great father, a good friend and son. There are a thousand reasons why he is counted amongst the best players in the world not only because of his excellence with the football but also his supreme perception towards sports. Diego Maradona's statement for Messi defines it all,
I have seen the player who will inherit my place in Argentine football and his name is Messi. Messi is a genius, and he can become an even better player.
Credits: YouTube