| | |
| --- | --- |
| Full Name | Mahesh Shrinivas Bhupathi |
| Profession | Tennis Player |
| Date of Birth | 07 Jun, 1974 |
Awards and Achievements -
Mahesh won the mixed doubles event at French Open in 1997 and became the first Indian to win a Grand Slam title
Mahesh and Leander captured 6 ATP doubles titles in each year 1997 and 1998, out of the eight tournament finals the duo reached during both years.
Won three doubles titles including the French Open and Wimbledon with Leander Paes in 1999. Their partnership became pretty famous and they became the world's no.1 doubles team on April 26, 1999
Mahesh was honoured by India's Highest Civilian award; Padma Shri in the year 2001
Each year in 2002–04, Mahesh won 5 ATP doubles titles including U.S. Open championship together with Belarus's Max Mirnyi in 2002
Again Mahesh won Doubles Championship at the Doha Asian Games with Leander Paes in 2006
Became the 8th male player in history to win a career Grand Slam in mixed doubles by winning the Australian Open title in 2006.
Mahesh won the mixed doubles title in Australian Open with Sania Mirza in 2009, the Indian duo beat Andy Ram and Nathalie Dechy in the final by 6–3, 6–1.
Reunited with Leander Paes for the Australian Open in 2011. The duo reached to the finals but they lost 3–6, 4–6 against Bob Bryan and Mike Bryan
Mahesh and Sania Mirza won the mixed doubles title at French Open in 2012
Mahesh teamed with Rohan Bopanna on 4 November 2012 and won the Paris Masters cup. They also reached on the finals of the ATP Tour but lost the final against Marcel Granollers and Marc López.
Mahesh took retirement from Tennis in 2016. The same year Mahesh was selected as the non-playing captain of the Indian Davis Cup team
Mahesh won 12 Grand Slam Titles (4 in Doubles and 8 in Mixed Doubles) in his overall career
I am glad that Wimbledon is my last slam. I love the atmosphere and courts of SW19, and it is an addiction, which I will find tough to give up.
Mahesh Shrinivas Bhupathi is a retired Indian Tennis Player who was one of the most sturdy doubles players in the history of tennis. He achieved success in both men's doubles and mixed doubles. Mahesh became the first Indian tennis player who won the Grand Slam title in the mixed doubles event at French Open in 1997 with Rika Hiraki. In 1999, Mahesh forged an extraordinary partnership in doubles with Leander Paes, they won multiple Grand Slams together, including the Wimbledon Championship. Mahesh became a member of the elite group of eight tennis players who achieved a career Grand Slam in mixed doubles after his win at the Australian Open mixed doubles in 2006. Mahesh is also the founder of International Premier Tennis League and became the non-playing captain of Indian Davis Cup team in December 2016.
Photo Credits: Ashok Soyanke / Wikipedia Commons / CC BY-SA 3.0
Early life
Mahesh began playing tennis at a very young age. He was encouraged a lot by his father, who also trained him for tennis. He had a profound two-year career in the University of Mississippi, earned singles and doubles All-America honours in the year of 1995, and he started his professional Tennis career on that year. In both 1994-95, Mahesh became India's National Champion. The same year, he was also selected for the Indian Davis Cup team from 1995 to 2011. Mahesh became the first Indian tennis player who won the Grand Slam title when he took the mixed doubles French Open crown along with Japan's Rika Hiraki in 1997.
I think that tennis has been in a place for many years without any change. Davis Cup and Fed Cup has always been a very exciting platform for players because it is such an individual sport, and we get to play a team competition. We love being part of a team.
Tennis Career
Mahesh began a tremendous doubles partnership with Leander Paes in 1994. The duo captured 6 ATP doubles titles each year in 1997 and 1998, out of the eight tournament finals they reached during both years. Again they teamed-up for Grand Slam event in 1999, and again performed superb and won the French Open and Wimbledon but unfortunately they lost in U.S. and Australian Open. The duo ascends to No.1 in ATP doubles ranking that year. After 1999, Mahesh and Leander had some personal problems which soon led to the dissolution of their partnership. In 2001, the duo again played together in French Open, and they won for the second time in that event. Each year of 2002-04, Mahesh won five doubles titles in ATP tour, and also won the U.S. Open Championship with Belarus's Max Mirnyi in 2002. His career in mixed doubles Grand Slam was even more successful, in which he won 5 mixed doubles titles in Grand Slam in between 1999-2006 with five different team partners including Mary Pierce, Martina Hingis, and Daniela Hantuchová. During that period, Mahesh won three other Gland Slam Championships, including 1997 French Open title. Mahesh also won mixed doubles championships in Australian Open 2009 and French Open 2012 while teaming with Sania Mirza. In 2016, Mahesh retired from his tennis career, the same year he selected for Indian Davis Cup team as non-playing captain.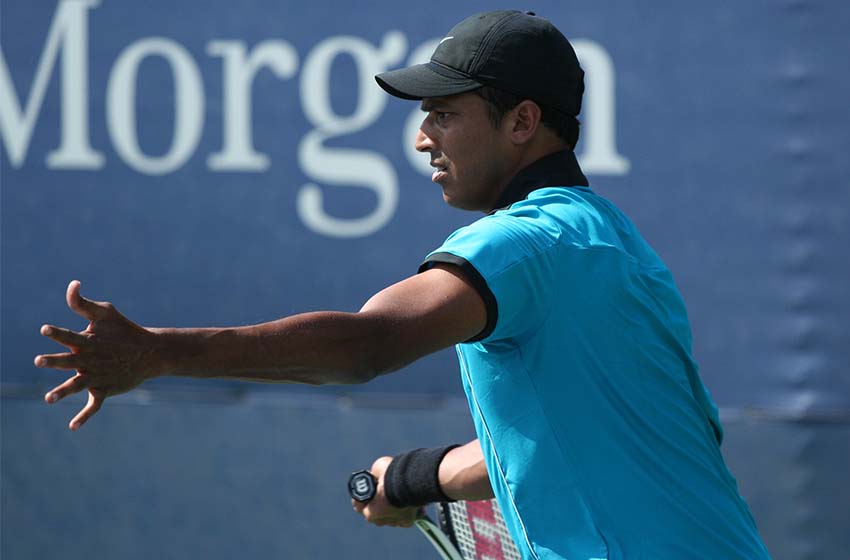 Photo Credits: Robbie Mendelson / Wikipedia Commons / CC BY-SA 2.0
I don't think there's any dearth of talent in India - we've always had the best juniors in the world.
Personal life
Mahesh Bhupathi got married in 2002 with model Shvetha Jaishankar. In 2009, after 7 years of marriage, the pair got divorced. After two years, Mahesh and Lara Dutta got married at Bandra, Mumbai on 16th Feb, 2011. On 20 January 2012, the couple got blessed with a baby girl Saira. Mahesh is also the founder of Globosport India Private Limited, which is a sports & entertainment agency and ZEVEN, which is an Indian sports brand.
Video Courtesy: YouTube