A star is always a star no matter stage they are on or at .

– Rasheed Ogunlaru
David S. Rose has once stated, the entrepreneurial life is one of a challenge, work, dedication, perseverance, exhilaration, agony, accomplishments, failure sacrifice but ultimately, extraordinary satisfaction. Well, athletes too have the same hardship period and hence led them to successful entrepreneurs. Their business skills are the new highlight which is successfully providing a new income and fame to these athletes.
Here are 10 famous Sports personalities and their businesses:
Kapil Dev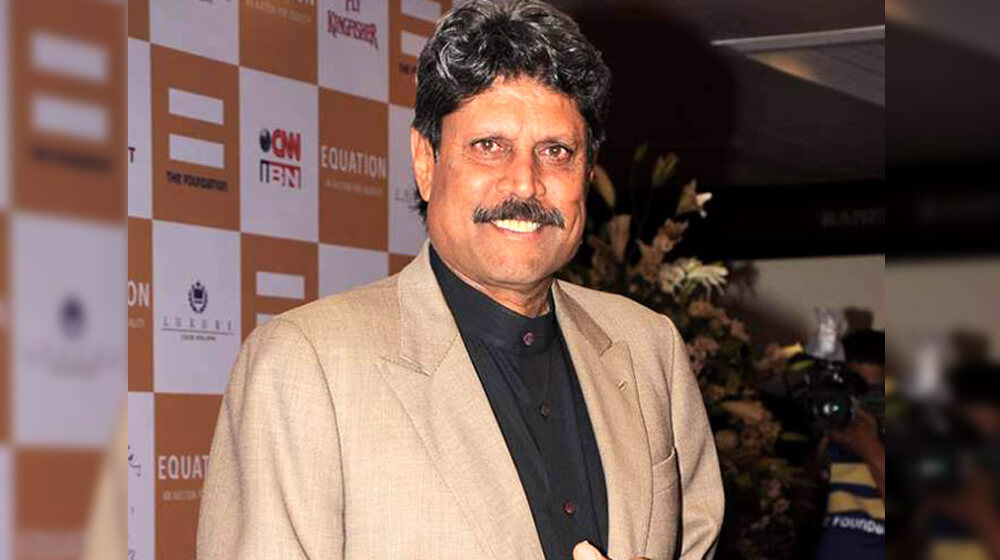 Photo Credits: Bollywood Hungama / en.wikipedia.org / CC BY 3.0
"As I enter a new phase of life and my circle broadens, I start learning new things". Haryana Hurricane has proved his worth on the fields plenty of times. Dev now at the age of 60 is considered amongst one of the country's finest all-rounders. Retired a long time back, Dev hasn't stopped his ambitious brain and witty plans. He is an active business person who has set a great benchmark with his entrepreneurship skills. Kapil Dev's business has a wide range of stakes -
He holds a 5% stake in Zicom Electronics, in 2005
He started his own restaurant chain Captain's Eleven in Chandigarh and Patna in 2006. It's a multi-cuisine theme based restaurant. The beautiful place has a great review and is popular among the citizens.
He opened a luxury hotel Kaptain's Retreat in Chandigarh (opened in 1983 and renovated in 2002), situated in the heart of Chandigarh. The cricket theme-based hotel has excellent reviews and offers a brilliant service too.
With a partnership with Musco Lighting, he launched Dev Musco Lighting Pvt. Ltd. They offer stadium lights for professional sporting venues. The company is a tie-up between Kapil Dev & Musco Sports Lighting LLC, the USA in 1995.
Hold stakes in SAMCO Securities, an online stockbroker in Indian Trading League.
Mahesh Bhupathi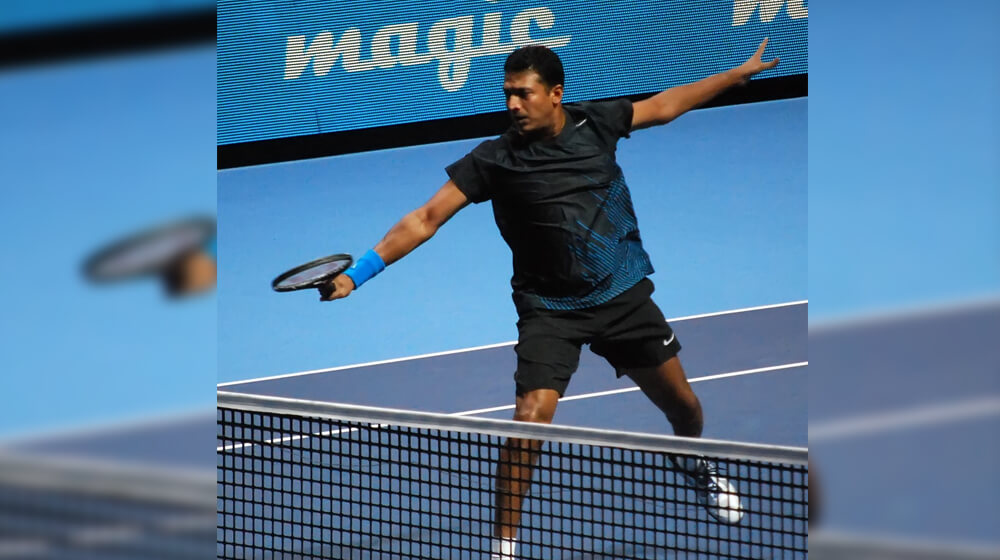 Photo Credits: Carine06 / en.wikipedia.org / CC BY-SA 2.0
Once this legendary tennis player said "Every day I am pushing the hamstring more in practice. I should be fine by Saturday." But now the tables have turned. Once a grand slam winner, this legendary tennis player is also the founder of the International Premier Tennis League.
Sports365 - He invested in Sports365, an online store specializing in sports goods and fitness equipment in 2012
Scentials beauty care range - Bhupathi is a co-founder of Scentials Beauty Care & Wellness Pvt. Ltd which is a joint venture with Unilever ventures. The start-up has laid on the foundation to use the funds to ramp up its distribution and marketing platform. The company is focusing on designing, developing, manufacturing and distributing the products through multiple brands.
Zeven - Bhupathi launched an Indian sports brand, Zeven in 2014. The company currently endorses Ravindra Jadeja, Rohan Bopanna, Shikhar Dhawan and Mary Kom.
Cofounded Swag Fashions Hub Pvt. Ltd, celebrity-led apparel which was started on 03 May 2018. Its share capital is Rs 2,500,000 and paid up to the capital of 125,000. It is involved in spinning, weaving and finishing of textiles.
Founder of Globosport India Private Limited. It is a sports marketing & celebrity management company. It's a comprehensive 360-degree brand solution for brands. They create and curate social, digital integration and activation content for brands.
Yuvraj Singh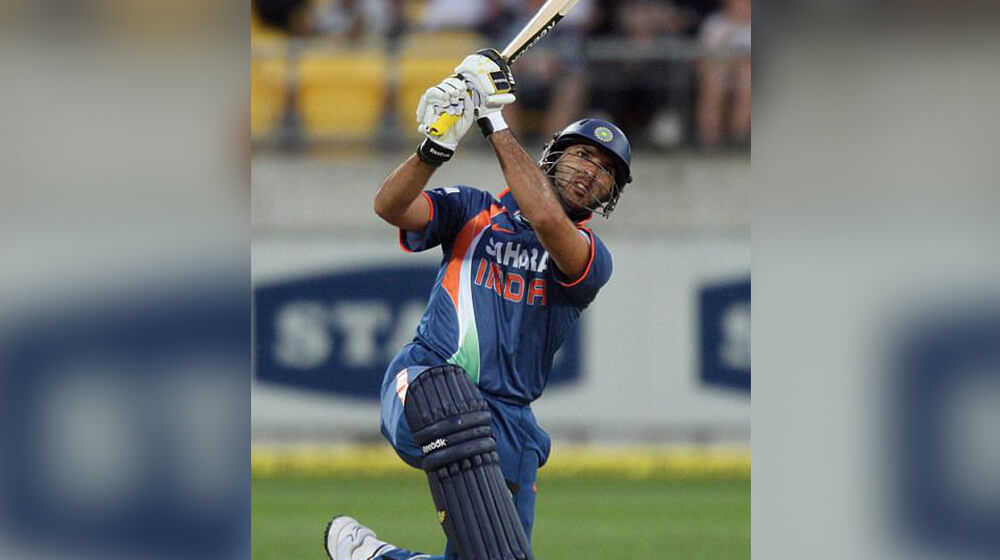 Photo Credits: Aavtar Singh / flickr.com / CC BY 2.0
The all-rounder cricketer who was titled Man of the Series in the world cup. After a legendary comeback after his tumour recovery, he outshined his career with lots of victories. And even after retirement, he didn't stop and thus led to numeral businesses. His venture YouWeCan has seen a lot of success in a few years. "I had been thinking about this for four-five years. There are a lot of young entrepreneurs with great high-potential ideas and I plan to invest in these start-ups, to build their brands and companies". This was his vision for YouWeCan Ventures (Gift a Smile).
Founder of YouWeCan ventures focuses on every sector of cancer and on creating awareness about its symptoms and chemotherapy procedures. It also helps in educating the kids who are cancer survivors. The organisation is active since 2009 & work primarily in health, education and sports.
Founder of YWC, a sports and lifestyle brand. It's an athleisure brand, which represents all individuals who fight despite insurmountable odds and make fighters against cancer.
Virat Kohli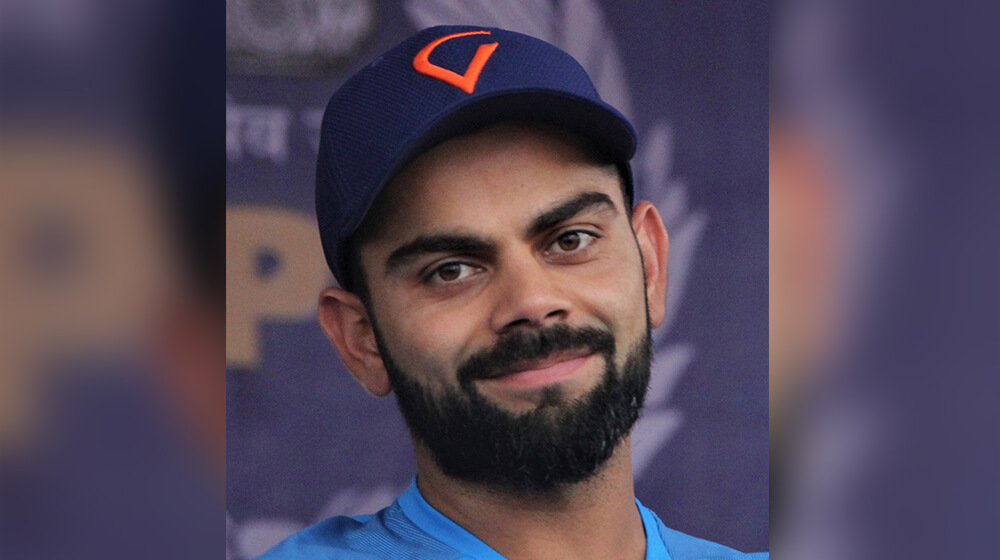 Photo Credits: Anand Anil / en.wikipedia.org / CC BY-SA 4.0
Indian captain, the run machine and a great player. His achievements are witnessed by everyone worldwide. The youth icon as turned 28 this year has set new benchmarks with his success in business skills too. He has been a successful captain, leader and a very successful entrepreneur too. Today his smart business skills have made him a great entrepreneur and turned him into a billionaire.
Co-owner of ISL team FC Goa
He started his venture with London based start-up Sports convo, which is a tech start-up social network dedicated to sports. It's built for the fans to converse with one another and consumed the best of all sports. It has been backed by renowned sports stars.
Collaborated with Wrogn campaign for graphic T-shirt, band collar shirts etc. it's an online men apparel store and is a collab between Kohli with Anjana Reddy's Universal Sportsbiz Pvt. Ltd. (USPL). It had also unveiled a women's clothing line with a Bollywood celebrity in February 2015.
Own gym chain known as Chisel Fitness LLP, it's a fitness, wellness and health company. It believes in a "Neverstop" attitude. The fitness chain has started in association with Franchise India. The gym store is targeting 100 centres all over India.
Co-owner of UAE Royals and Bengaluru Yodhas in 2015
Saina Nehwal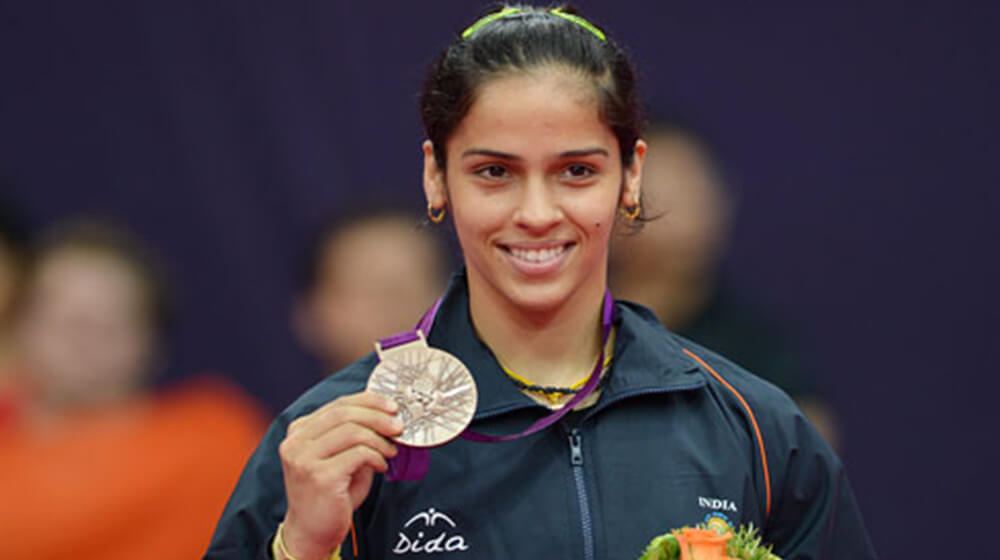 Photo Credits: Gautam_SG / flickr.com/ / CC BY-SA 2.0
Champions of the champion, Nehwal has brought a revolution with her badminton. She is the only Indian who has won an Olympic medal in all of the BWF major events. She has attained no.1 ranking in the world, which is a matter of proud for every citizen. Apart from her successful career, Saina Nehwal has excelled her business skills too. The athlete turned entrepreneur has many endorsements in her pockets.
Paree Pvt. Ltd - Major investor in health start-up Paree and the brand ambassador of a female hygiene kit. The napkins provided by the company are very budget-friendly endorsed by Nehwal itself.
Owns a sporting range with Yonex, whose 4% profit goes to her directly. This is a great share of the amount that she receives through Yonex, making it a successful business strategy to earn extra money.
MS Dhoni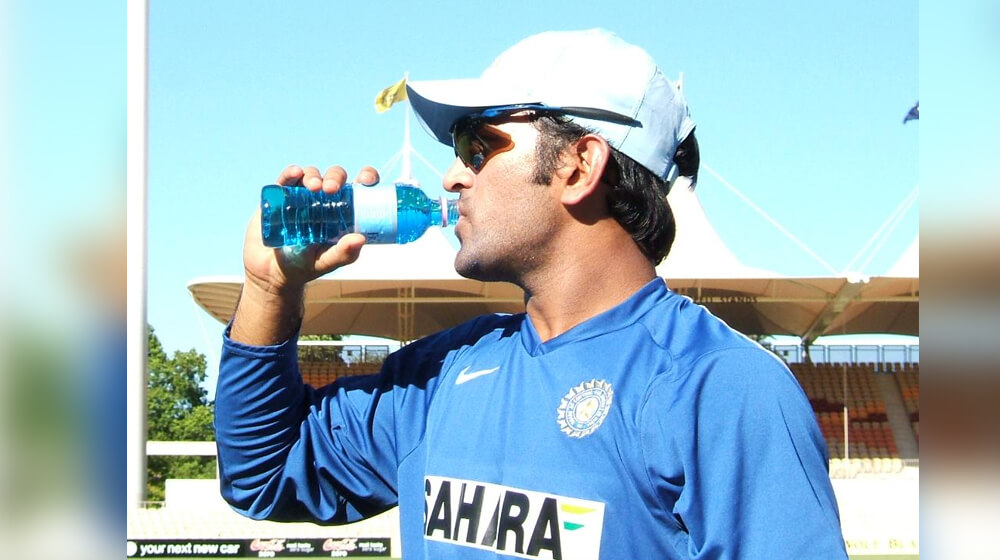 Photo Credits: Blnguyen / en.wikipedia.org / CC BY-SA 3.0
Former captain "The Captain Cool" of the Indian cricket team, who led his team to the victory of the world cup. Being an excellent businessman, he has invested heavily in various ventures. Some of his worthy business ventures are as follows -
Sports Fit Pvt. Ltd. - Dhoni's very own fitness gym chain started in 2011. The gym owns Pankaj Guliani as its Chief Executive Officer who describes the Sports Fit as "the country's most ambitious fitness brand." It has huge expansion plans to open centres in Australia, Singapore and the UK too.
Chennaiyin FC - Dhoni alongside Bollywood actor Abhishek Bachchan and Vita Dani, is a co-owner of ISL champions Chennaiyin FC.
Ranchi Rays - Dhoni is also the co-owner of Ranchi Rays along with Sahara India Pvt. Ltd. in 2015. The team is a Jharkhand based franchise of Hockey India League. The franchise aims to develop hockey at the grass-root level in the region.
Seven - It's an Indian lifestyle brand which offers premium quality clothing and footwear. Seven has around 15 distributors all over India and he owns its footwear side.
Rhiti Sports - MSD also hold shares in Rhiti Sports, which is an Indian sports marketing & management firm. The firm has handled Faf du Plessis, Bhuvneshwar Kumar, Pragyan Ojha etc. It's one of India's best PR & image building agency. All these ventures have marked MSD's name into a successful athlete turned businessman category in today's world.
Anil Kumble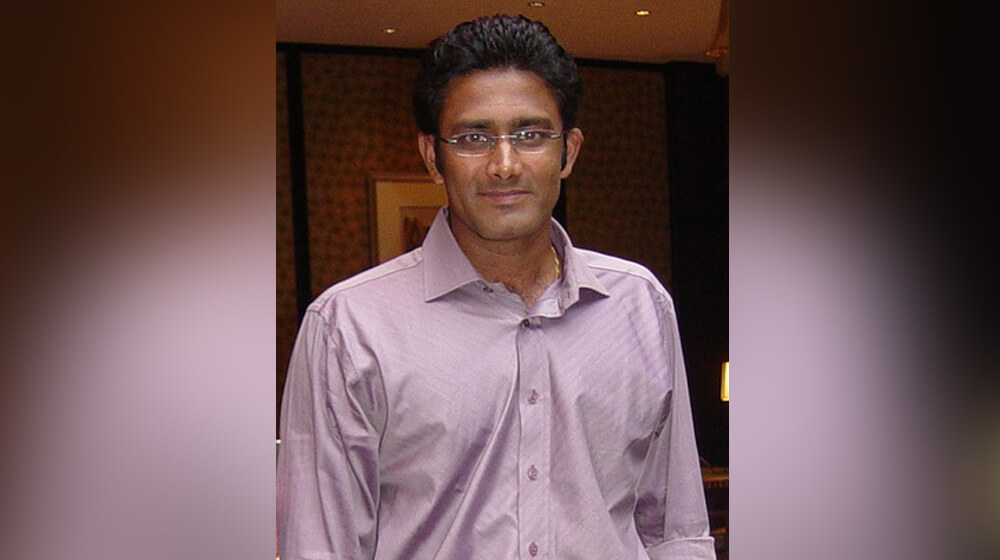 Photo Credits: shrivsa from Bangalore, India / en.wikipedia.org / CC BY-SA 2.0
The former captain of Indian Cricket team and a record-breaking leg spinner. The ace cricketer has increased his worth of income through various businesses. Being a successful entrepreneur, he had developed a worthy career through his business ventures too.
Spektacom- Founded by Kumble in 2018, the company has developed a Power bat with a chip attached to it and focuses on creating technology-driven accessories for sports. It has partnered with Microsoft to bring AI to Cricket.
TENVIC- It's a sports training and consulting company co-founded by Anil Kumble himself, the team aims in providing help to learn and grow in sports. It provides a facility through an experienced team of the former sportsperson, coaches, technologists etc.
Jumbo foundation- Named after Kumble's nickname "Jumbo", the foundation aims to provide support, research studies and related activities in the areas of conservation and protection of wildlife. It also provides welfare to forest staff in providing basic amenities, healthcare and education to forest staff. It was founded by Anil Kumble and Chetana Kumble in 2010.
Baichung Bhutia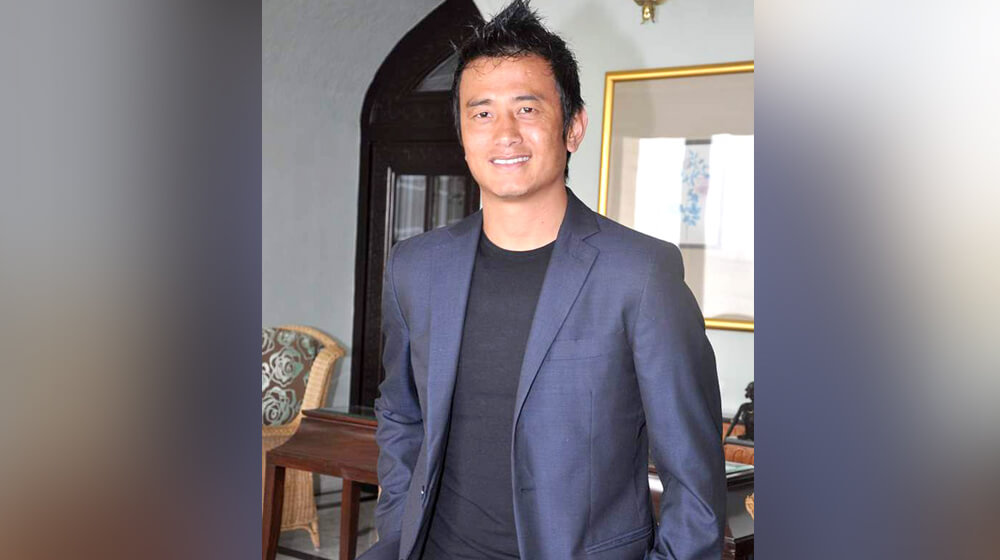 Photo Credits: Bollywood Hungama / en.wikipedia.org / CC BY 3.0
The Sikkimese Sniper is a former Indian National Footballer and its captain. He has represented India and earned tremendous accolades. His business includes his own football school.
Bhaichung Bhutia Football Schools - BBFS is solely founded by Bhaichung Bhutia. The school provides a platform to nurture the talent of the young enthusiast, football players and coaches through in-house training and development programs. It's also India's largest & highest-rated Football Academy. It was founded in 2010.
Gagan Narang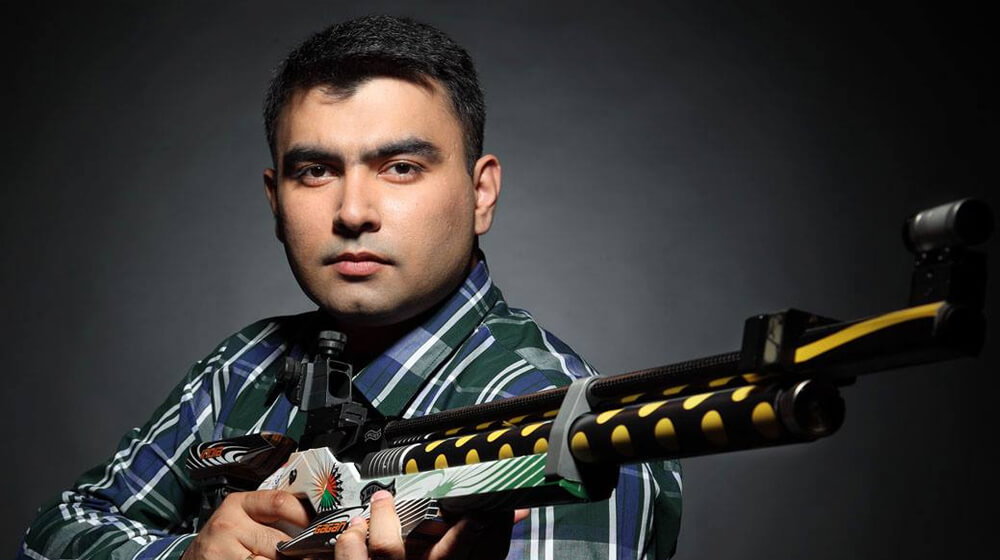 Photo Credits: Gagan Narang / Facebook.com
He is a famous shooter and the first Indian to qualify for the London Olympics and a bronze medal recipient in 2012 Olympics. Later he started his business with shooting only.
Gagan Narang Sports Promotion Foundation (GNSPF) – Narang founded GNSPF in 2011 to provide shooting's affordable access to everyone. In May, the foundation shortlisted 30 shooters from 300 applicants for the ambitious "Project Leap". On 29 August 2019, GNSPF was awarded Rashtriya Khel Protsahan Puraskar.
Gun for Glory Shooting Academy- It's a world-class shooting academy, to promote shooting sport by blooding the young talents. The academy prides itself on providing all tools to build champions for tomorrow. This academy was founded by Gagan Narang with Pawan Singh. The academy has spread all over India with 17 centres.
Abhinav Bindra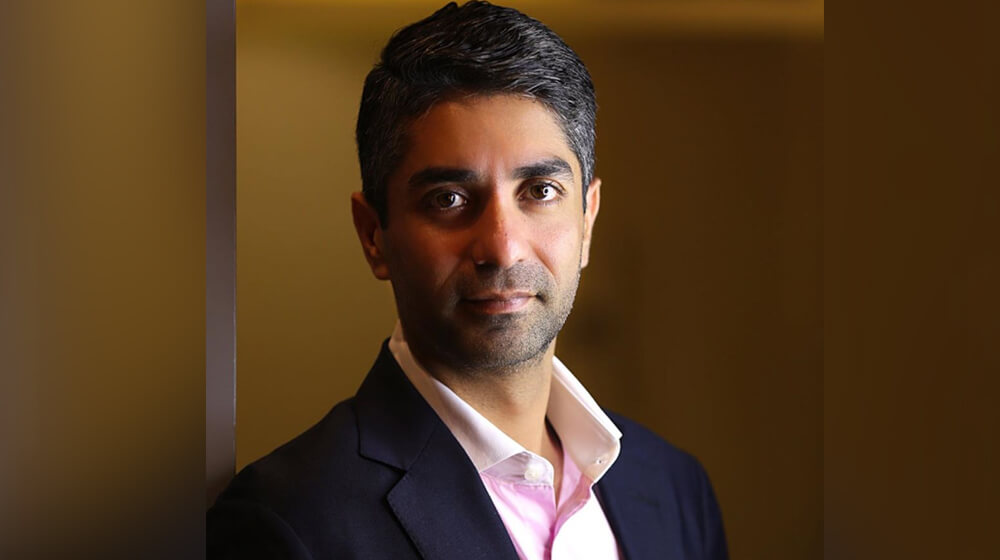 Photo Credits: Abhinav Bindra / Facebook.com
The Olympic gold medalist Abhinav Bindra is a legendary Indian shooter. He holds a degree of BBA from the University of Colorado, so always had a business mind too. "Would like Indian sport to grow and I think that can be possible if we are able to invest in grassroots and set up programs and systems for people to come in and join sport". This thought and will of Bindra led to his various ventures and foundations.
Abhinav Bindra Foundation - Established in 2009, the foundation provides skilled coaches and all premium facilities. Even the country's sports ministry also teamed up with this foundation. The athletes selected for national camps are allowed to use the facilities at the centre for free too.
Abhinav futuristics – It's a non-profitable organization that provides the best technical facility to Indian sports and healthcare. They provide combined wellness devices, balance trunk MF etc. This is the sole distributor of famous Walther arms in India.