Hima Das is an Indian sprinter from Assam. The 19-year-old teen holds a current Indian national record in 400 meters with the timing of 50.79 seconds that she achieved in the 2018 Jakarta Asian Games. Her fierce speed and amazing time record has brought many medals to home. She is also known as the Dhing Express.
Early Life and Background
The story of Hima Das is really inspiring for many other young athletes today, the hardships and struggles she has faced throughout has made her shine bright like a diamond. Hima das was born in a poor family near Kandhulimari village in Assam on 9th January. Her parents Ronjit Das and Jonali Das are farmers by occupation and faced a lot of financial crisis in their earlier days. Hima completed her initial schooling in Dhing Public School, where her interest in the sports grew, and she started playing football with her school boys. Later Shamshul Sheikh, her teacher at Jawahar Navodaya Vidyalaya, noticed her skills in the field and advised her to go ahead with sprinting. In a family of 5 siblings and 2 parents, the financial crisis was always a big problem; she never had a proper diet full of proteins and calcium, she couldn't afford sports shoes for practice too. But with all these struggles, she never gave up running and gave her best during training sessions.
Career and Success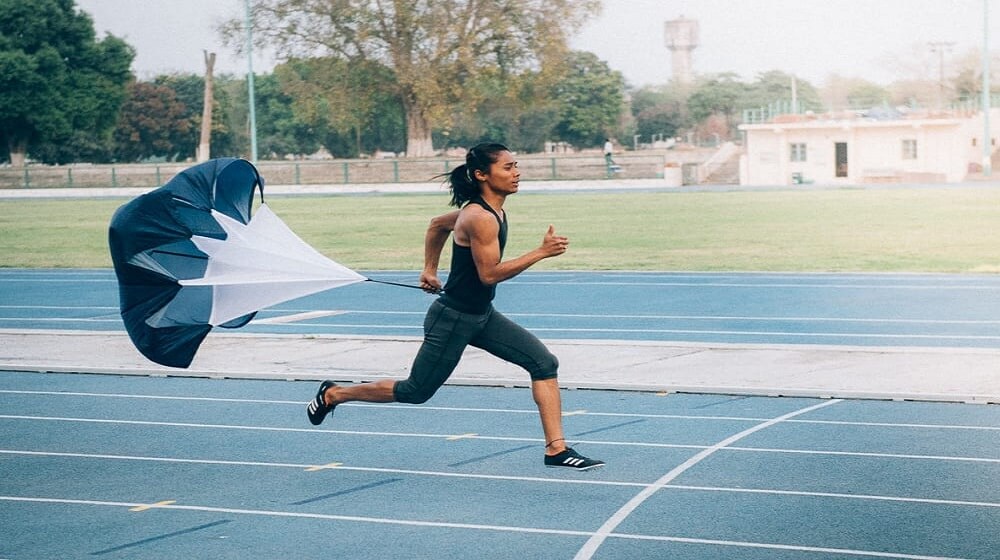 Photo credit - Hima das / Facebook.com
In 2018, Das got her first attempt to represent India in a big platform; she competed in the Commonwealth Games at Gold Coast, Australia in the 400 meters and 4x400 meter relay. In the 400 meters, she secured the 6th position and 7th in the relay race. With little disappointment and sadness, she didn't lose her hope and put her all rage into the upcoming tournament. She won 400m final in World U-20 Championships in the same year in Finland. This makes her the first Indian sprinter to win a gold medal at an international track event.
On 26th August, she improved her national record to 50.79 seconds in 400 m finals, and successfully clinched the silver medal in 2018 Asian Games. She also won a silver medal in the 4x400 m mixed relay. Das continued her winning streak in the Poznan Athletics Grand Prix in Poland on 2nd July 2019, where she completed her track of 200m in 23.65 seconds. Continuing with this, Das again won gold in Kladno Athletics Meet in the Czech Republic within a time limit of 23.43 seconds on a 200m track.
Major Recognition and Accolades
Hima Das has now become a teen sensation; she once said "I used to run barefoot in my village some time back. Now, I have a branded shoe with my name on it." This statement clearly depicts her struggles. Now she is the brand face of ADIDAS. Her consecutive fifth gold medal at the Nove Mesto nad Metuji Grand Prix have made her rise in the brand endorsement ladder. With a childhood spent in struggles, hardships and lots of dismay, today she has been appointed as the first youth ambassador of UNICEF India. Hima is the only Indian female athlete to win a Gold medal at World Junior Championships. She is also appointed as the Assam's brand ambassador for the sports by the Government of Assam.
Hima has faced many obstacles in her life being neglected socially and struggling for basic needs; this is her hard work and passion, which has made her the golden girl of the nation.

Photo credit - Hima das / Facebook.com
Major Achievements in tournaments
Won a gold medal in the Asian Games in women's 4x400 m relay race, Jakarta 2018
Won a gold medal in the Asian Games in women's mixed 4x400 m relay race, Jakarta 2018
Won a silver medal in the Asian Games in women's mixed 400 m race, Jakarta 2018
Won a gold medal in the World U20 Championships in 400 m race, Tampere 2018