"Set your goals high in life, and don't stop until you reach there" - this is the mantra of Arunima Sinha on becoming the inspirational para-mountaineer of the nation. It requires heart-full of courage and tons of hard work and brilliant skills to become a successful mountaineer. It's one of the harshest jobs for a normal individual to climb thousands of feet on a mountain and tolerate the stress. Even Edmund Hillary, the first to conquer the Everest, describe how impossible it is to climb over the steep Everest, and how hard it becomes to scratch and fit both the legs in the snow and make a path for self. Carrying the weight of self as well as the oxygen cylinder along with plenty of equipment, is a very tough task. The toughest part of the climbing occurs while balancing as the weight completely falls towards the feet and on top of that, one had to make way thoroughly and carefully. For normal people, this isn't an easy task, but for a para-mountaineer, it's even hard to imagine how they can even fulfil it. But all the cant's turned into the can when Arunima Sinha became the first female amputee to climb Mount Everest and Mount Vinson.
Early life and critical accident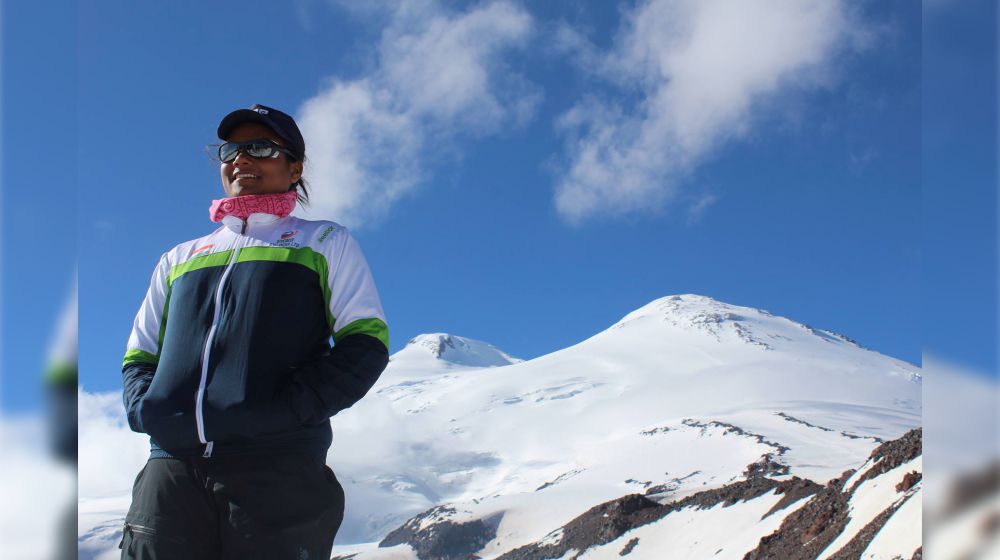 Photo Credit: Facebook.com / Arunima Sinha
She was born in Lucknow, Uttar Pradesh in 1988. Sinha is a former national volleyball and football player. Once she was travelling in the Padmavati Express train in Lucknow, where some robbers tried to snatch her bag and gold chain and ultimately pushed by the heartless robs. After she fell on the railway track, another train on a parallel track crushed her leg below the knee. But she had to lose her leg after the doctors' amputated it to save her life. The pain and severity of the incident can be understood when she said "I resisted and they pushed me out of the train. I couldn't move. I still remember, a train coming towards me, I immediately tried getting up, but a train had run over my leg. I saw rats chewing my flesh and licking blood, but I couldn't do anything. I don't remember anything after that." That was indeed the most horrifying and challenging time for Sinha. Not physically, but mentally she had to suffer a lot.
The journey of becoming a successful para-mountaineer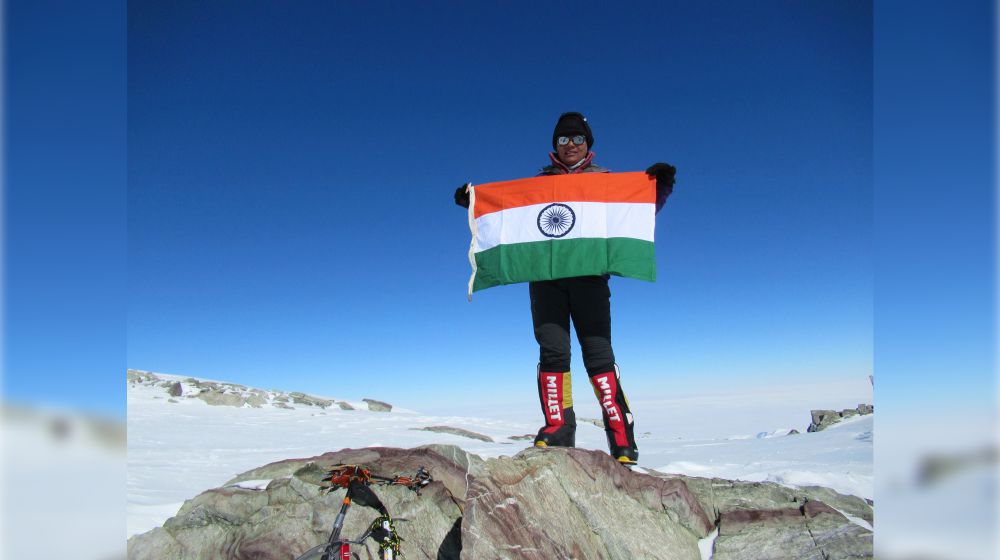 Photo Credit: Facebook.com / Arunima Sinha
Her dreams were distorted, and her life seems blank. But this fighter didn't give up; she excelled in the basic mountaineering course from Nehru Institute of Mountaineering. She then with her wit and courage raised funds and climbed the Mount Everest in Nepal, with a prosthetic leg. In this whole ride, a Sherpa helped her. But this wasn't an easy task for her, as with a prosthetic leg, oxygen cylinder and an altitude that is so high she successfully managed to rise up and hoist the national flag. She took 52 days to ascend at the Everest. Earlier, she climbed Island Peak, which is 6150 metres high in 2012, as a preparation for her Everest climb. After her successful summit to Mount Everest, Arunima Sinha was all set to nail her next goal. She aimed for climbing all the seven highest peaks in all seven continents. Until 2014, she had successfully covered six peaks from the six continents. She has successfully summited the Mt. Elbrus of Russia (Europe), Kilimanjaro in Tanzania and in January 2019, she climbed the seventh peak on Antarctica Mount Vinson. This made her the only amputee women to climb the Mt. Vinson, and create a worldwide record.
Achievements and joyous victory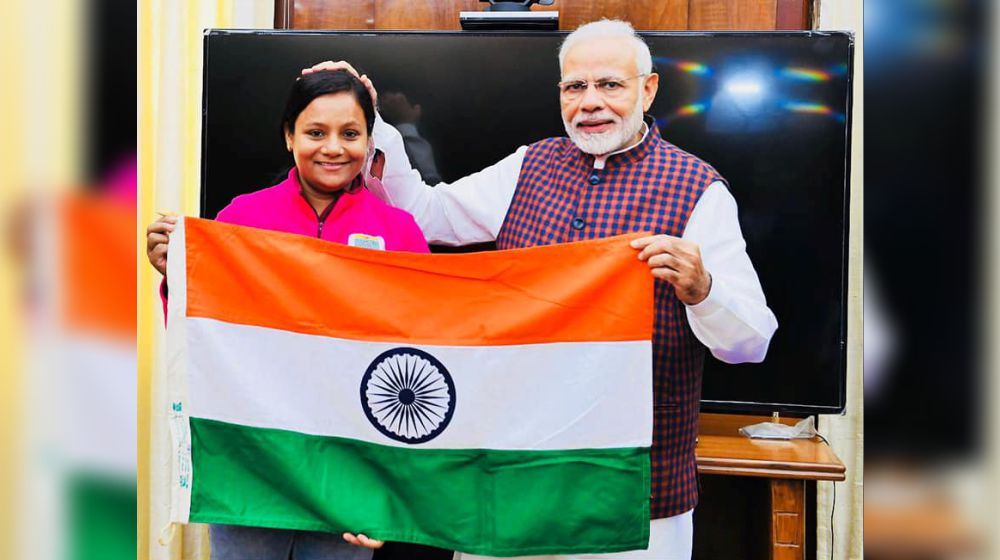 Photo Credit: Facebook.com / Arunima Sinha
Sinha faced a lot in her life; she met with an accident which changes everything for her. But Sinha proved everyone that she is an ace fighter, and never gave up. Now she is working towards social welfare for the poor and differently able people. She has donated all the financial aids that she has received through various awards and seminars. In 2014, she penned down her inspirational story in her book "Born again on the mountain". She was bestowed on Padma Shri award in the year 2015 by the Government of India. She was also awarded by Tenzing Norgay Highest Mountaineering Award, which is equivalent to the Arjuna Award.
They say, "If you wait for opportunities to find you, then failure will. Become a constant experience and success might be forever elusive. So go out, don't give up and seek the chances to win". This is what Arunima Sinha went for. She didn't hold back, she didn't let her life go into dismay, but what she actually did was fight back. She teaches herself to be strong; she kept her confidence, strength high and didn't give up. She didn't lose her enthusiasm, and today she is an inspiration to thousands. She is a true role model who has proved her worth to everyone and has made everyone proud too.