Subimal Goswami, popularly known as Chuni Goswami, was a pro athlete and loved by millions of football and cricket fans. He was an Indian professional footballer who served as the frontline striker in his team and a first-class cricketer.
Chuni started his international football career in the year of 1956. He was only 22 in his debut year. In 1966, he participated in Ranji Trophy representing Bengal. During his football career, he successfully scored nine goals in 30 international matches. In 1963, this legendary player was honoured with the Arjuna Award, Padma Shri in 1983 and with Mohun Bagan Ratna in 2005.
On 30th April 2020, Goswami died due to prolonged illness. We are discussing his incredible sportsman career and how he turned out as a multi-talented player.
The early life of Chuni Goswami
Chuni Goswami was born on 15th January 1938 In Kishoreganj, West Bengal. Since childhood, he was a sports enthusiast and was very good at athletics. He was so sharp and fast that he joined the junior Mohun Bagan team while being only eight years old.
Chuni's extraordinary football career
Chuni Goswami is a renowned football player and holds a premium ranking in Mohun Bagan Club as he played for a single club throughout his career. He joined Mohun Bagan at the age of 8 years and played various junior team matches up to 1954. He was trained and skilled by the club's mentor and has played till his retirement. There is no doubt that Goswami was a phenomenal player and has captained in 5 seasons from the year 1960 to 1964.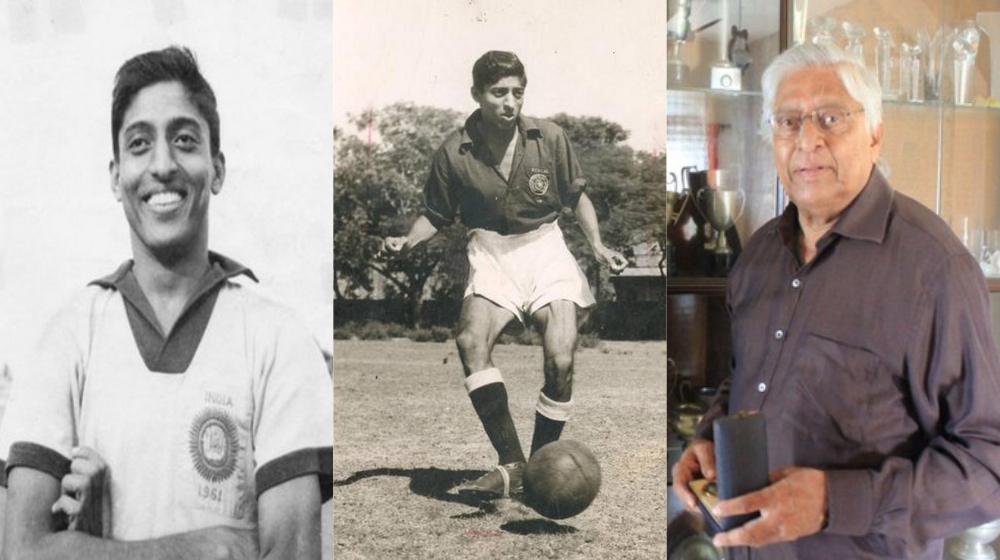 Photo Credits: Indian Football Team / Twitter, Wikimedia Commons, Bhaichung Bhutia / Twitter
Later in 1956, he made his international debut for the Indian national team against Chinese Olympic team and won the match by 1-0. He successfully played 50 international football matches. He has also played in 30 FIFA 'A' matches and scored nine times for the national team. After 1964 Merdeka Cup, he quit his international football career. He had a furious pace while tackling the ball and an exceptional shrewd passing technique during the match. His dribbling was so accurate and well-performed that it was hard to snatch the ball away from him. According to the All India Football Federation's (AIFF) website, Goswami has scored almost 200 goals for his club and earned 14 trophies. Chuni also represented India in the 1960 Summer Olympics. In 1962 Asian Games, the national team also won gold medal under Goswami's captaincy. The team also won the runners-up trophy in the 1964 AFC Asian Cup.
The all-rounder's cricket career
Before even retiring from football, he also started playing cricket and made it his new profession. He made his first-class debut for Bengal during the 1962-63 Ranji trophy season. Chuni has played impressive 46 first-class matches and have scored 1592 runs with one century and seven half-centuries and has knocked off 47 wickets. He has played first-class cricket till 1972 -73 season.