There's always an inclination of the people around the world with a massive Sudol and fit body. From its beginning till date, people love the art of bodybuilding. The progressive resistance exercise leads to the proper development of the individual musculature and finally crafts an individual into an adequate bodybuilder. The history of bodybuilding holds back its root in the late 19th century when Eugen Sandow promoted the act of bodybuilding. Later he was renowned as the "Father of Modern bodybuilding". A lot of critical aspects affects bodybuilding - proper diet, wellness, regular exercise, heavyweight lift are necessary to build a fit body with cuts, abs and toned muscles.
Bodybuilding is an art; the body is the canvas, weights are the brush and nutrition is the paint. Everyone can turn a self-portrait into a masterpiece .

– Kai Greene
Indeed bodybuilding is a robust activity, which requires lots of physical tension and endurance. Even healthy professional bodybuilders find the path hard to follow and face plenty of hurdles, but when disabled people try bodybuilding, it seems impossible. Some people never really give up on anything; even some disable people have turned their disability into their promising ability. Enlisting few bodybuilders who are dominating their disability with a lot of determination -
Anand Arnold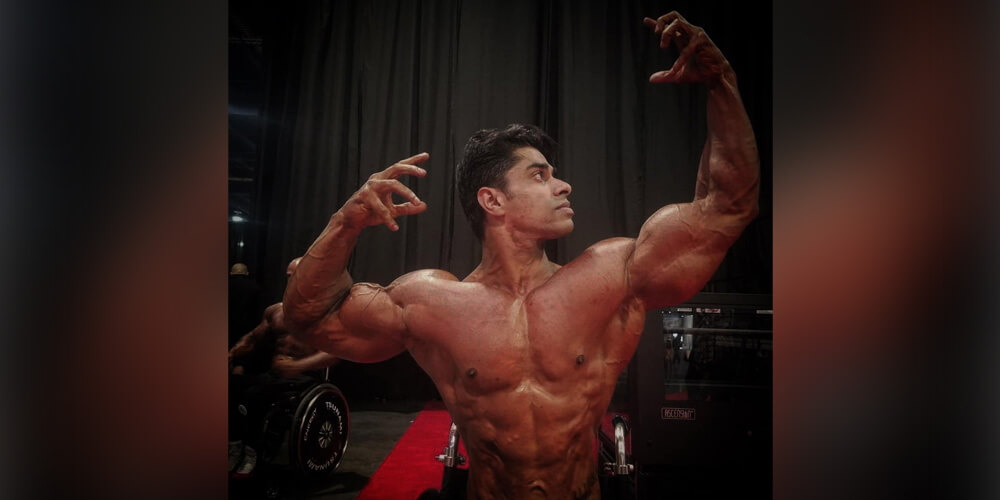 Photo credit - Facebook.com / Anand.arnold
The Indian Arnold of the nation who has proved the whole world that being handicapped can't keep anyone away from their dreams. Born and raised in Ludhiana, Punjab, he was greatly influenced by his elder brother and joined the gym at the age of 13 only, when he dreamt of becoming a professional bodybuilder. After working out for a few months, Arnold developed a spectacular physique and started participating in the local competitions also. By the age of 15, many students began training under him too. The rising star was at his peak when suddenly one day, shooting pain in his lower back pushed his life to a screeching halt. Actually, at that time Arnold was detected with a fist-sized tumour, the surgery although removed the cyst, but he was bedridden due to neck down paralysis.
The determinate although didn't give up, he re-entered the gym sitting on a wheelchair, and within a year he was back in form. His struggle and hardship led him to participate in the bodybuilding competition at the age of 20. He successfully represented India on a global platform and also won the Mr. India bodybuilding title. His biography named Weightless - A true story of courage & determination has inspired a million of people. He has also participated in India's most significant reality show India's Got Talent.
Achievements -
Won the title of overall champion with the gold medal in Mr. World 2016
Won the title of overall champion with a gold medal in Mr. North India 2017
Won a silver medal in Mr. Olympia (Wheelchair) at 2018 and also won the title of "Best Poser"
Won a bronze medal in the category of Pro Men's Wheelchair at the Arnold Sports Festival 2019
Won Mr. Punjab title for twelve times and Mr. India title three times
Manohar Aich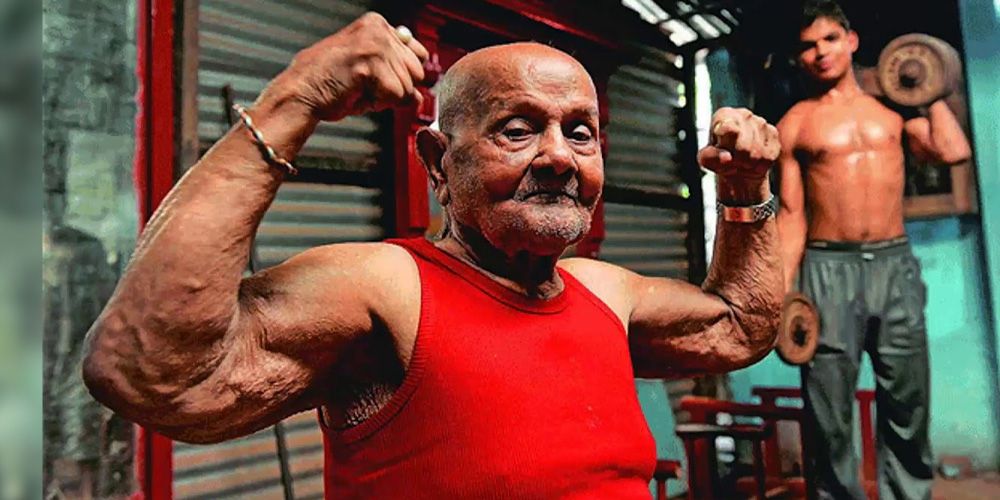 Photo Credit - youtube.com
The legendary bodybuilder Manohar Aich was born on 17 March 1912. The "Pocket Hercules" of India was the first person in independent India to win any Mr. Universe title. Aich was devoted to strength-related sports since childhood. He actively participated in wrestling and weightlifting, but at the age of 12 only, he felt ill due to black fever due to which his health completely broke down. With health which degraded utterly, he didn't give up and after being recovered, he regained his confidence and started bodybuilding exercise and calisthenics. In the year 1942, he joined Royal Air Force, he fulfilled his pursuit in bodybuilding and was trained by Reub Martin. After being the victim of black fever, his diet was very simplified and he consumed only fruits, milk and vegetables along with rice, lentils and fish, which gave him such good health. In 2016, he died aged 104 years but is still idealized by many people.
Achievements -
Won the Mr. Hercules contest at the age of 38 in 1950.
Manohar stood second in the Mr. Universe contest in 1951.
He stood first in the Pro-Short division of the NABBA Mr. Universe in 1952.
Won gold medals at the Asian Games in 1951 (New Delhi), 1954 (Manila) and 1958 (Tokyo)
Gopal Saha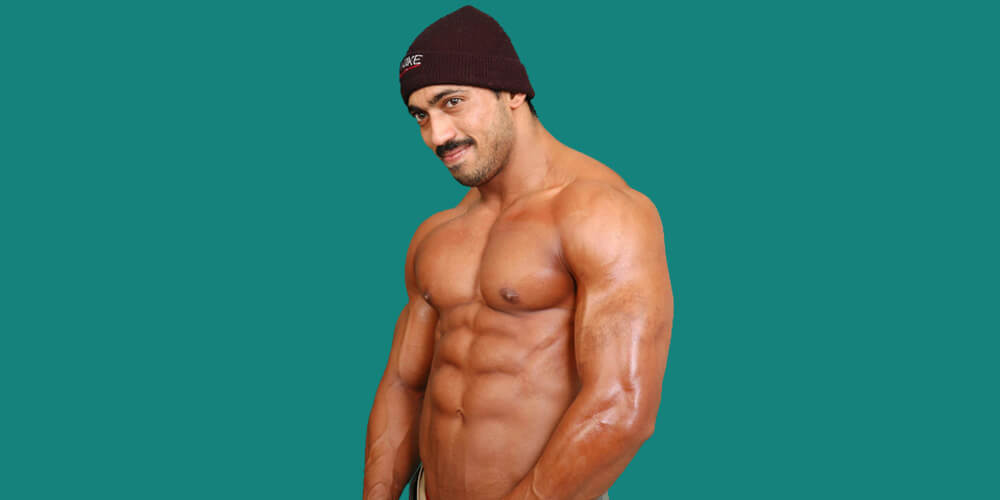 Photo Credit - Facebook.com/gopal.saha.505
Disability has no bar; it has been proven by Gopal Saha hailing from West Bengal.
The rising star who has recently won his first trophy in the physically challenged category has made everyone talk about him. The ace bodybuilder has a fit body, but with disabled legs, bodybuilding always seems impossible for him. But the maestro didn't give up; he continued his training and took special care of his diet. He proved his worth to everyone when he emerges out as a champion in the Mr. India Bodybuilding Championship. It would be fascinating to watch him in future tournaments as he has raised high hopes of winning in the international platform too. The real strength lies in not succumbing to life's worst curses. Instead, a person's real strength lies in converting every difficulty into an opportunity. And that's what Saha has done.
Achievements -
He has won the title of Mr. India Bodybuilding Championship in Ludhiana in 2018.
Rajesh John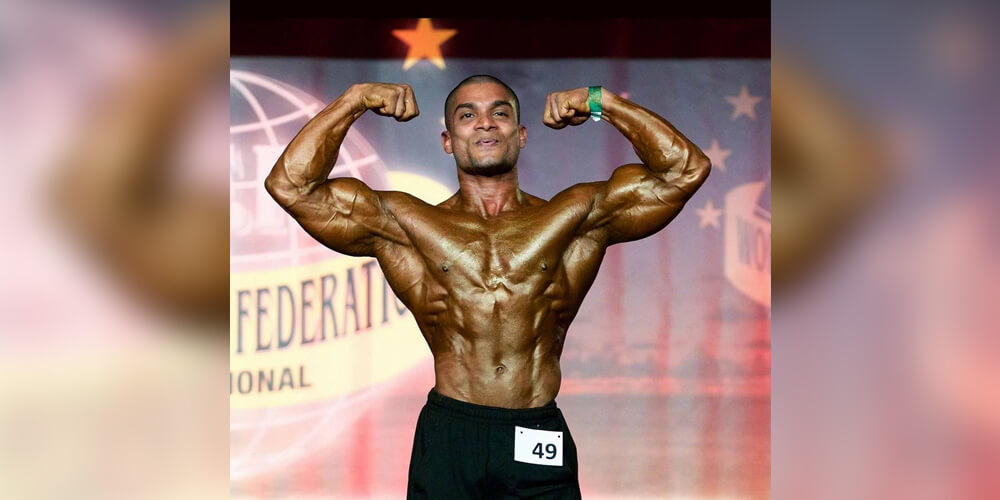 Photo Credit - Facebook.com/mrworldrajeshjohn
The ace bodybuilder Rajesh John is a living example of how a disabled body can't set back any individual when the mind didn't want to give up. The young bodybuilder from Kerala had lost his leg when he was a child due to medical negligence. After it, he had to wear a caliper in one leg. After his disability also he has won the World Bodybuilding Championship (Physically challenged category) in 2016. Although in the path of success, he has sustained many problems. He didn't even receive any proper support initially. He couldn't also find any sponsor during his 2017 Championship.
Achievements -
Sham Singh Shera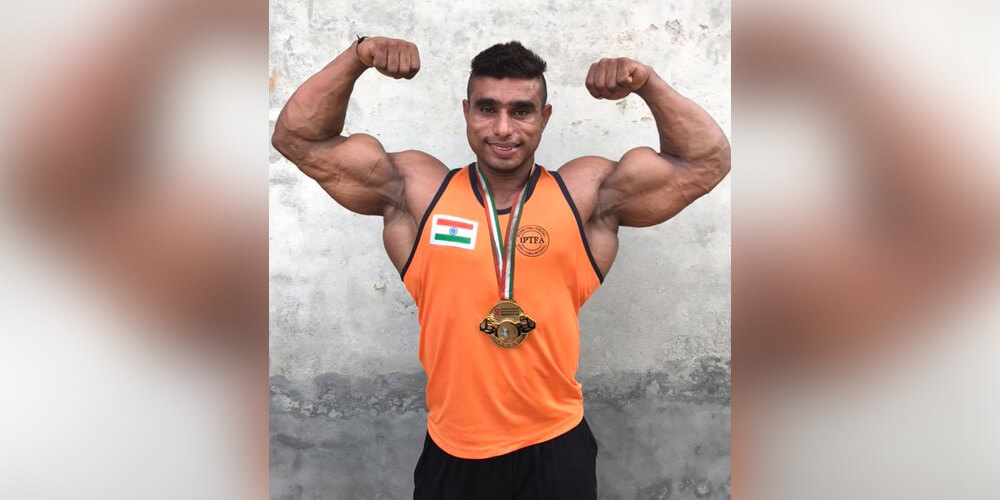 Photo Credit - Facebook.com/sherathegym
The bodybuilder Sham Singh Shera who has beat polio and became a champion in the physically challenged category. He is a well-known athlete who belongs from Punjab. In his early days, polio hit him and affected his left leg. But even after being harshly affected with polio, he didn't give up and started exercising at the age of 15. After an extensive workout, proper training and diet, he aced bodybuilding and has made everyone proud. He also runs his health club Shera Health Club in Faridkot to help and shape the future of others. Despite being physically handicapped, he was able to cultivate an imposing physique. No doubt he is undoubtedly an inspiration for every single polio ridden person in the world.
Achievements -
Won gold medals at the IFBB World Championship twice in 2011 and 2015
Won Mr. India Championship ten times
Clinched the title of North India Champion thrice
Won the Punjab State Championship multiple times