A journey started in the parking lots in Al Ain and reached India's most prominent football league. A rising star who proves that hard work, passion and talent can lead you ahead in your life. It is a story of 23-year-old footballer Sahal Abdul Samad - a newly discovered gem of Indian football. His tales are everywhere; even the legendary players Bhaichung Bhutia and Sunil Chhetri have described the budding star as the next big thing. His contribution to the ISL team Kerala Blasters FC is a charm for the eyes. His skills have successfully disproved the fact that only fancy foreign names can pull strings in the ISL.
Early Life and Passion for Football
Sahal was born and brought up in Al Ain in UAE where he finished his schooling up to 14 years at New Indian Model School. Born on 1st April 1997, Sahal started playing football at the mere age of eight. In 2010, he took a step forward with professional football and joined the Al Ethihad Sports Academy for training. After finishing his studies, he moved to India in Kannur, Kerala. Within a few months of starting his degree, Sahal was spotted by his coach who recommended him to switch college. The piece of advice worked well for him and led him to participate and perform well at university-level tournaments. Later, he joined the district Under-21 team and then the Kerala team (2016-2017) to compete in the Santosh Trophy.
Indian Super League: The Game Changer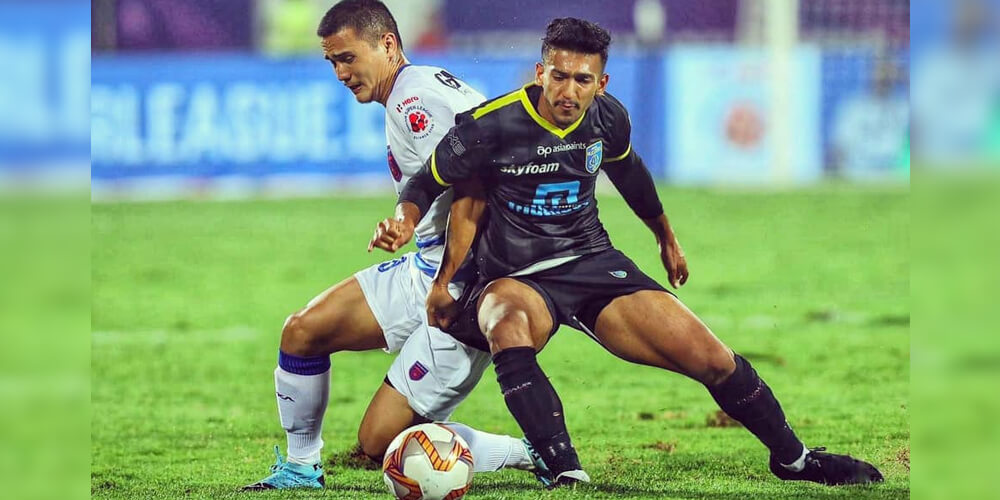 Photo Credit - Facebook / Sahalofficial
Sahal's brilliant performance caught the attention of Kerala Blasters' scouts who signed him for the I-League reserve side in 2nd Division. However, this budding star didn't fail to impress and got his senior team promotion. He made 17 appearances in his first season of ISL mostly as a substitute. He made his debut in a match against ATK as a substitute for Manchester United player Dimitar Berbatov in the 80th minute of the match that ended up in a draw.
Later in the 2018-2019 season, Sahal played in all 18 matches for FC Kerala Blasters. This season also witnessed his first goal for the club against Chennaiyin FC on 15th February 2019. However, this season wasn't a success for the club, but again Sahal had his fair share of success and won the Emerging Player award by both ISL and All India Football Federation (AIFF). He was also honoured with the Football Players' Association of India's (FPAI) Fans' Player award. He has mostly played as a winger and a few times as a secondary striker due to the increasing number of injuries in the team in the 2019-20 season. He began most of the matches as a right-sided midfielder and provided two successful assists.
In August 2020, Sahal extended his contract with the Blasters till 2025. Due to his previous injury, he had to halt his participation in the season initially for a few matches. However, on 20th December 2020, Sahal made a successful comeback and assisted Jeakson Singh in scoring a goal against SC East Bengal to draw the match by 1-1.
International Career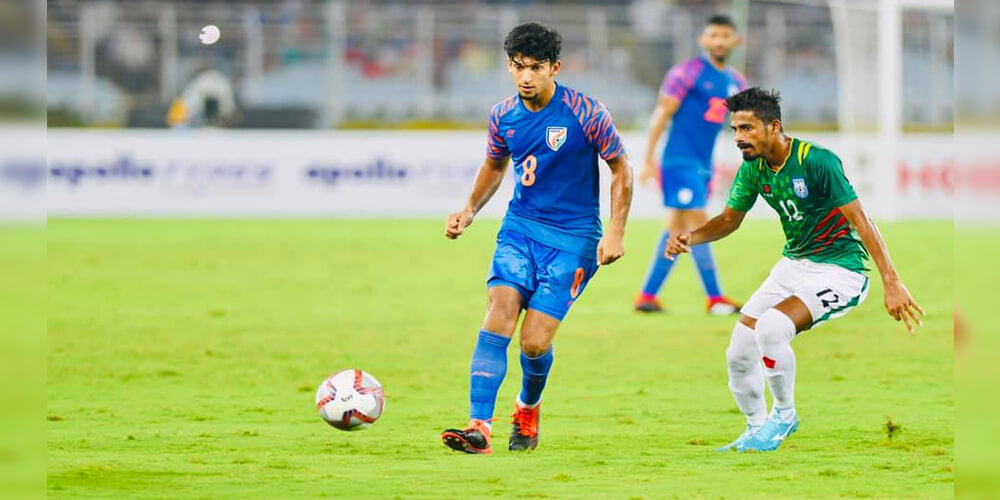 Photo Credit - Facebook / Sahalofficial
Sahal laid his feet in the U-23 Indian football team for the 2020 AFC U-23 Championship Qualifiers and made a debut against Qatar in a friendly match on 11th March 2019. He also participated in the 2019 King's cup and debuted in a match against Curaçao.
This budding footballer holds a promising future and will indeed make the nation proud. In June 2020, Sahal did a commendable job by auctioning his national team jersey for Kerala Chief Minister's Distress Relief Fund for the COVID-19 pandemic. This rare talent has loads of skills and talent in his blood. He is truly a gem who needs to make his way and shine in the world of football.