Shubham Jaglan, the young golf prodigy of India, has generated a wave of appreciation for himself with his phenomenal playing tactics. The young boy from Israna, a small village from Panipat, Haryana has represented India in various international and national golf events. Jaglan was born on 16th August 2004 in the family of wrestlers (but his father is a milkman by profession) and has won more than 100 tournaments. In 2019, he won the Northern India Championship, shooting-19 for four days. He is aiming to become the No.1 Indian amateur player in future.
Early Life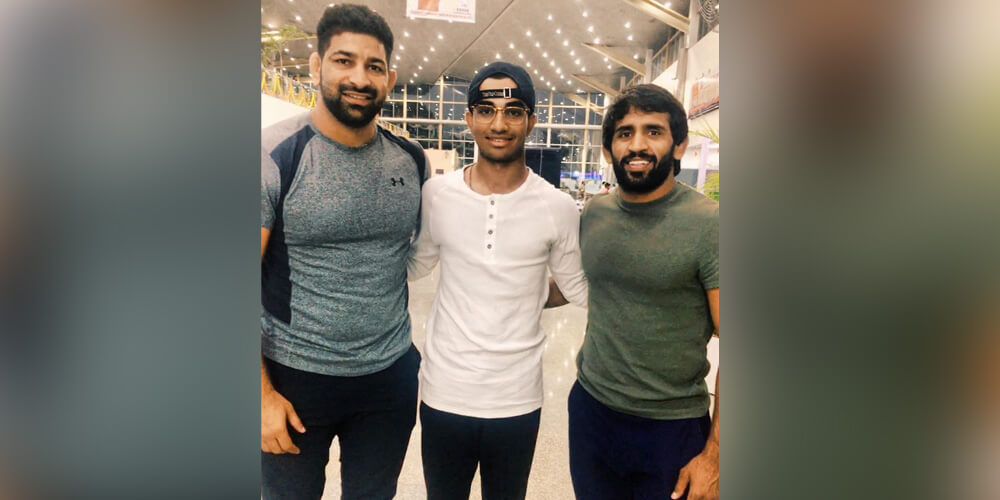 Photo Credit - Instagram / shubhamjaglangolf
Shubham was only five years old when he was introduced to golf. His family is filled with wrestlers, but his grandfather puts him on the journey of golf and enrolled him in a golf academy established by Kapur Singh, against his family's wishes. Although, the academy shut down pretty soon, owner Kapur Singh noticed Shubham's talent and insisted him to continue playing golf. He also gave a few used equipment to Shubham for training. Shubham, then after, continued practising golf in his backyard. His father transformed the field with a flat green cover and three holes. The determined kid taught himself by watching YouTube videos and excelled in the basics. Initially he failed to get in the junior event, but his faith gets him in touch with Mr. Amit Luthra, the founder of the Golf Foundation, which supports underprivileged players. Soon after, Mrs. Nonita Lall Qureshi, the scout of the foundation, met him personally in his village and decided to move him to Delhi after seeing his potential.
The Delhi Golf Club supported Shubham financially and provided him the playing rights on request of the foundation.
Achievements and Awards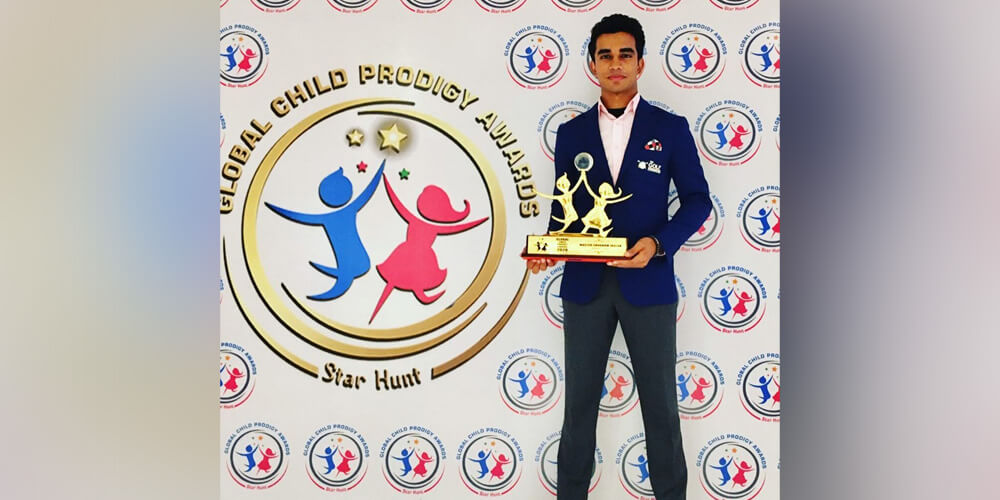 Photo Credit - Instagram / shubhamjaglangolf
At an early age, Shubham proved his potentials and completed as No.1 player in the Indian junior merit list a couple of times. He has won four world junior events along with two European Championships in his age group. In 2017, he won the European Juniors, organized in Scotland, with whooping nine shots.
During 2012, he received a world record at the Classic Junior Open. The next year, he won the World Masters of Junior Golf and his mastery in golf began. In 2015, Shubham also won the IMG Academy Junior World Championships. He regarded this win as his most prized possession as the trophy has names of Tiger Woods and Phil Mickelson inscribed on it.
The following year (2016), the champ won the European Junior Championships. He was one of the youngest amateur golf winners in the 2018 Indian tour at the Samarvir Sahi Amateur Golf Championship. From his initial days, Jaglan was ahead of his age and is a star player with a world ranking of 364 (according to the World Amateur Golf Ranking) and has earned 763.56 average points (till October 2020).
In 2013, he was honoured with NDTV - Emerging Player and Margdarshan awards. Shubham is genuinely an amazing golfer and has come a long way from learning through online videos to winning international matches and becoming a public speaker for various platforms such as Josh Talks and Ted Ex. With all his accomplishments, the country values his potentials and hopes to see him rise further and make the nation more proud.