2020 was a challenging year because of the novel Coronavirus pandemic and lockdown. This period has impacted sports drastically and their fans also with no sporting events around. The fans were left with options like watching old matches and following their favourite sportspersons' day-to-day activities. Meanwhile, we witnessed Barcelona captain Lionel Messi, Juventus star player Cristiano Ronaldo, Neymar Jr. and many others taking various social media challenges. These challenges were highly followed and loved by football fans. Among all these videos, an exciting and mind-blowing video of a 7-year-old boy Arat Hosseini broke the internet.
In the video, we see Arat saying "Hello Lionel Messi, I love you" followed by a wink and then started showcasing his excellent football skills along with an unbelievable bicycle kick. The video has over 7.4 million views on Instagram till now. This viral video was tweeted by Barcelona's official account captioning him as a "young goat". It is heartwarming to see that the little boy today has millions of admirers globally.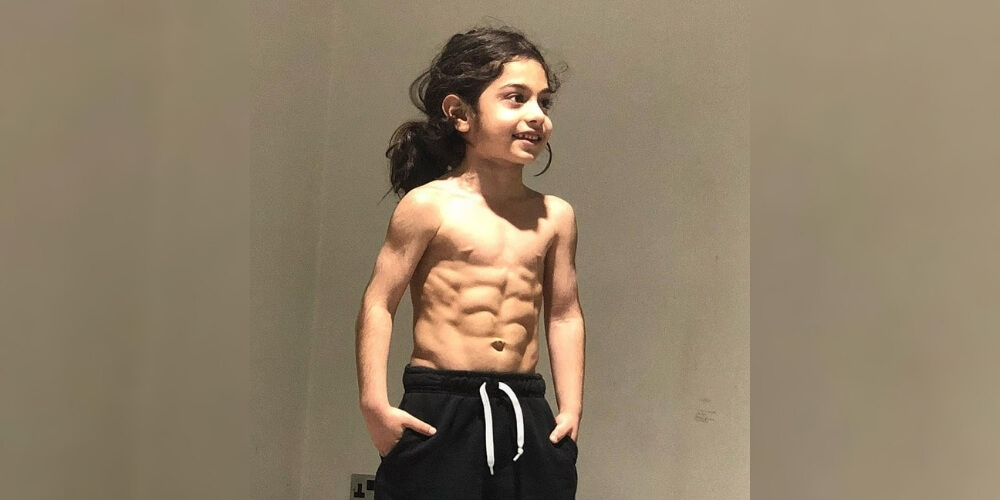 Photo Credit: Instagram / Arat Hosseini
Arat's journey from Gymnastics to Football
Young Hosseini is the new social media sensation, with over four million followers on Instagram. Arat was born on 30 September 2013 and now become a talk among football lovers and some of the prominent footballers including Lionel Messi who praised his talent as well. He is widely referred to as the "young Lionel Messi" now.
Well, Arat's skills aren't limited to football. He has created a buzz with his toned body and firm hands. His father Mr. Mohammad Hosseini realized early that his son has strong hands and therefore enrolled him in a gymnastics class. However, with his football skills, he has achieved a prominent status and can perform tricks that even youngsters cannot master. Arat has recently taken a big step towards becoming a professional football player. He and his father moved to England in 2019 after signing up for Premier League champions Liverpool's youth academy.
At the age of 7, he has performed over 3000 kick-ups, chest and head hits with tremendous agility and strength. ESPN has widely broadcasted him; his videos were released on FIFA's Twitter account and they even stated that this young lad can replace Messi one day. Even the legendary player Lionel Messi has himself commented this - "Thanks Arat. I see a lot of class there. Awesome. A hug".
A promising future for Arat ahead
His father has revealed that Arat's goal is to become the best football player in the world. Right now, Arat is enjoying his playing days in the academy in Liverpool. Meanwhile, he was also offered a deal with Arsenal and even Barcelona is making concerted efforts to get him. The wonder boy is on his path to becoming a great footballer in the upcoming years. He is also gaining popularity worldwide with a whooping fan following across social media platforms like Instagram and Facebook. His fit body with perfect abs and master skills in tackling and kicking the ball can make any grown-up envy him.
This 3 ft 10-inch tall kid is the epitome of hard work and dedication. Famous Hollywood actor Will Smith also shared his viral video. With the pace Arat is heading, his fans believe that he has a prominent future and will make everybody proud. Lots of good wishes to young Arat, may he achieve what he desires.