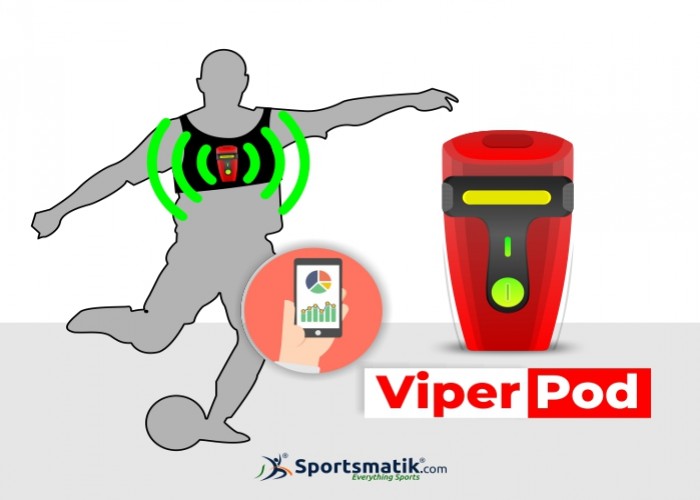 Updated On : 09 Jun, 2022
Trivia
The viper pod has been developed by an Irish company "STATSports".
Viper Pod is a GPS (Global Positioning System) multi-sensor based technology, used to track and analyse various data related to a player on the field. The technology can measure the energy utilized by a player in practice or a professional match. Viper Pod is not only useful for professional athletes and amateurs but also for sports enthusiasts. The device is widely regarded as the most used wearable technology in elite sports. It is extensively used by top sporting clubs predominantly by premier league football clubs and basketball franchises. 
The technology contains the following components:
Four processors
A GPS module
Long-range radio
A heart rate receiver
3D accelerometer
3D gyroscope and
3D digital compass
These components enable to log data at a speed up to 100Hz and stream data at over 50Hz.
Features
The device helps in collecting a large amount of data such as running speed, stress load, distance covered, etc. which can be easily viewed later on.
It helps in providing significant information to coaches so that they can evaluate the performance of each player.
Viper Pod helps to provide a detailed analysis of a player from one session to another session on a real-time basis.
The devices can be conveniently attached to player's body with the help of belt.
*
We crave more modifications and accuracy. Help us do that with your valuable
feedback
. No responsibility is taken for the authentication of the data.