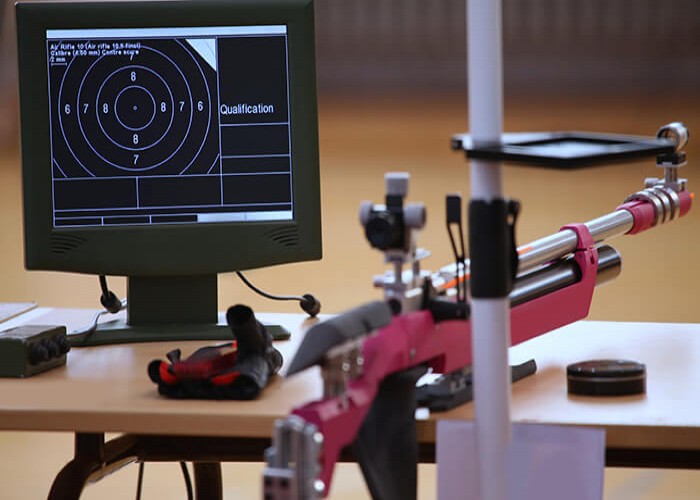 Updated On : 07 Apr, 2021
Trivia
The Scatt training system works on the principles of optics.
Scatt Shooter training system is an advanced electronic gadget for shooters and archers for training purposes to better their performance for the crucial events. The system is manufactured by the SCATT Company, an organisation established in 1991. The system provides a shooting simulation with the help of an electronic optical sensor that can be fixed to the barrel of the weapon. When the shooter shoots at the electronic target, the path of the point of aim is recorded by the software which can be seen on a real-time display screen with the help of the software.
Features
The final curve obtained depicts the mean deflection of all the paths of the aim from the centre of the target by which the performance of the shooter can be estimated.
The result is demonstrated by the 'Coordination Diagram' in which the time (taken second as a unit) is represented on the X-axis, deflection from the centre of the target along the Y-axis and the mean.
The path shown by the software provides data about the accuracy of the aim and flaws while shooting.
The system simulates the path of aim for the distance of target up to 1000 meters.
On triggering at the electronic target, the point of impact can be seen along with the trajectory of aim with the help of real-time display screen.
*
We crave more modifications and accuracy. Help us do that with your valuable
feedback
. No responsibility is taken for the authentication of the data.