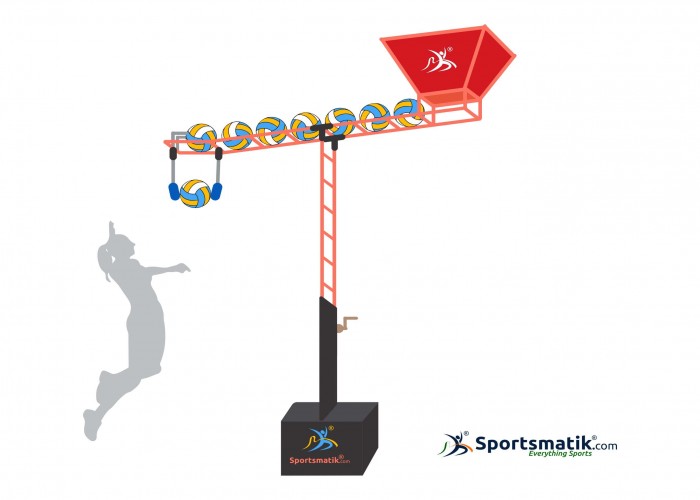 Updated On : 09 Jun, 2022
Trivia
This technology was publicly introduced in 2009 by ACUSPIKE.
Acuspike hitting machine is exercised in volleyball spike training for the volleyball players which allows the release of the ball as well as the self-reloading of the next ball. The key to success for players in a volleyball game is to achieve maximum vertical jump while maintaining the trajectory of the ball downward at the same time. Traditionally, players used to practice this technique with the help of a coach or a setter which was difficult as well as time-consuming. However, this equipment allows players to develop their skills quickly and easily even without a coach or a trainer. The height of Acuspike hitting machine can easily be adjusted between 6 ft. -11 ft. (from ground to the top of the ball).
Features
Ruled height indicator & adjustable hand crank make it easier for the players to set and monitor their progress in performing the vertical jump.
It can be easily disassembled into a compressed, lightweight size for easy storage, loading, and transport from one place to another.
The Acuspike machine helps players spike the ball and improves hitting accuracy.
Acuspike also allows experienced players to enhance their skill, by observing vertical jump or hitting force in reaction to changes.
Acuspike ball grippers are prepared from thick, high compression foam with contoured shapes for better performance and covered with ripstop nylon for maximum strength.
*
We crave more modifications and accuracy. Help us do that with your valuable
feedback
. No responsibility is taken for the authentication of the data.