How to create an Athlete Guardian account?
Being an athlete means you need to follow a strict routine. Especially when you're a student-athlete, which means you have to focus on both sports and studies and that's a hard nut to crack. Thus, there requires a trustworthy person who can manage your online profiles and accounts. Besides this, there are minor athletes as well, who are unable to profile themselves as an individual in the online profiling platforms just because of the strict terms of age restrictions in their respective country's constitutions or they're simply incompetent to agree with the Terms & Conditions of the Services. Thus, to overcome such kind of difficulties, Sportsmatik.com offers a special kind of member category for Athlete Guardians.
By signing up as an Athlete Guardian, he/she may be able to create and manage the profile of his/her athletes who are unable to manage it by themselves in lack of time or case of incompetency. Not only this, you can connect and communicate with other sportspersons and organisations, especially sponsors, coaches, physiotherapists, nutritionists, clubs, academies etc. In this way, you can help your athletes in highlighting their skills and achievements in the online world and create more and more opportunities for them.
Here are the quick steps to sign up as an Athlete Guardian-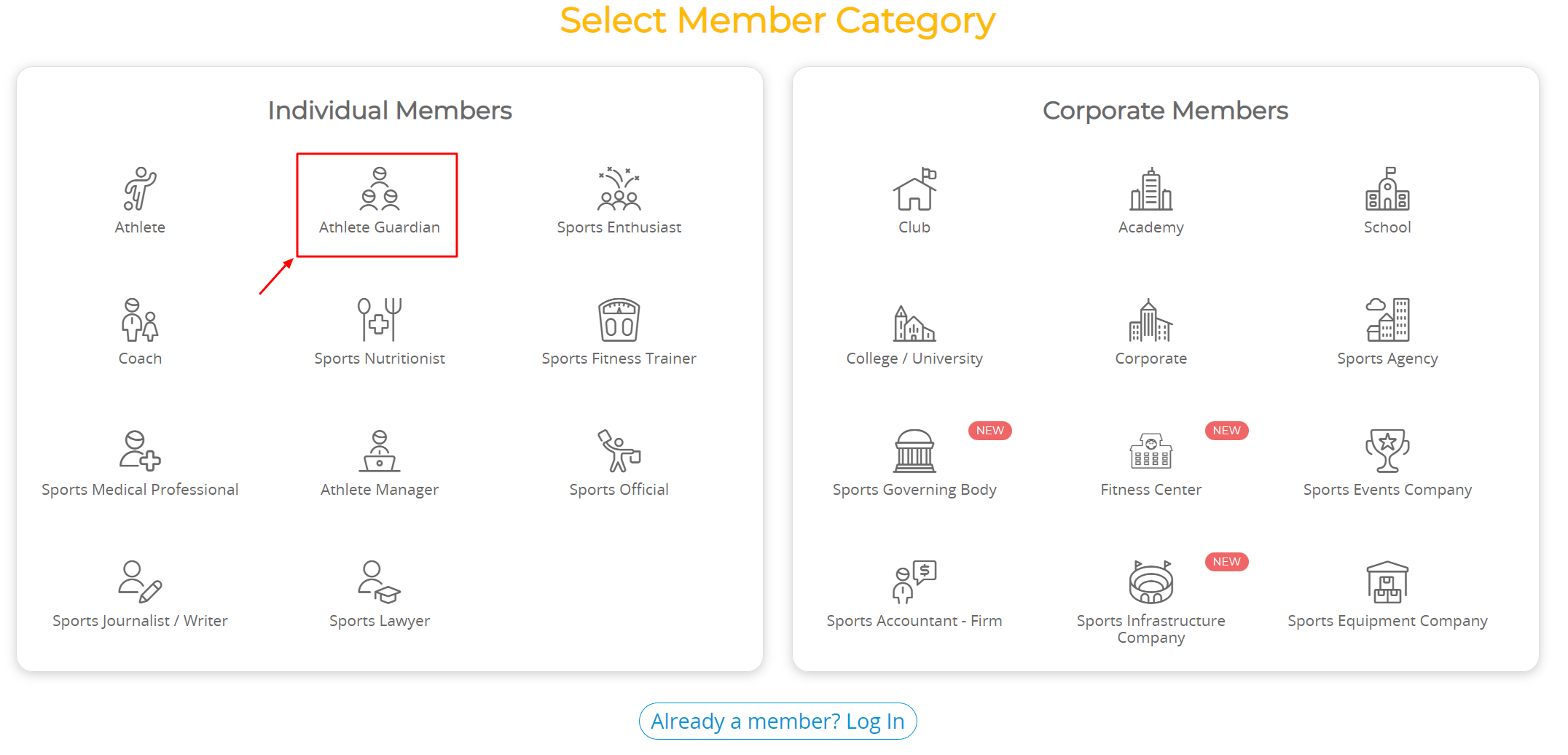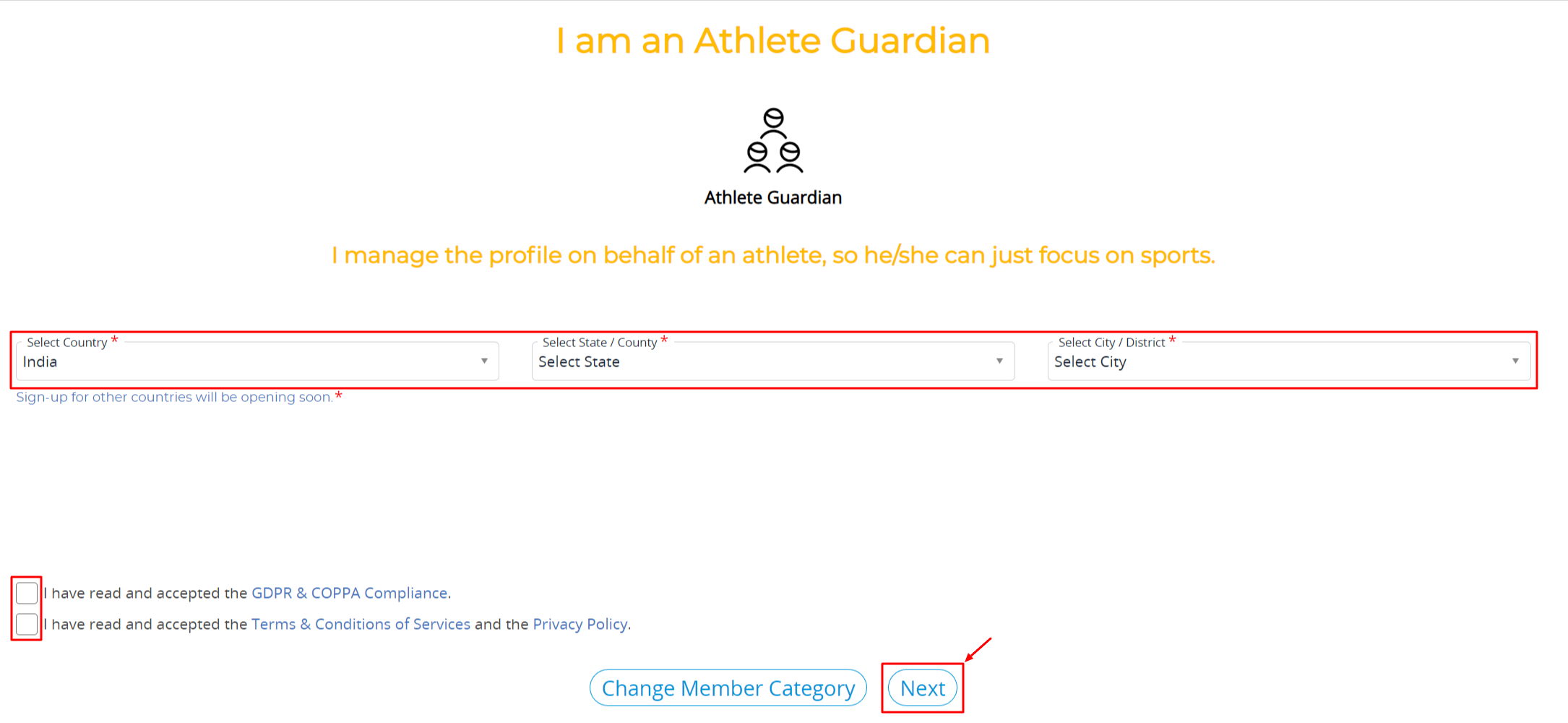 Fill up the details-> Click on the Next button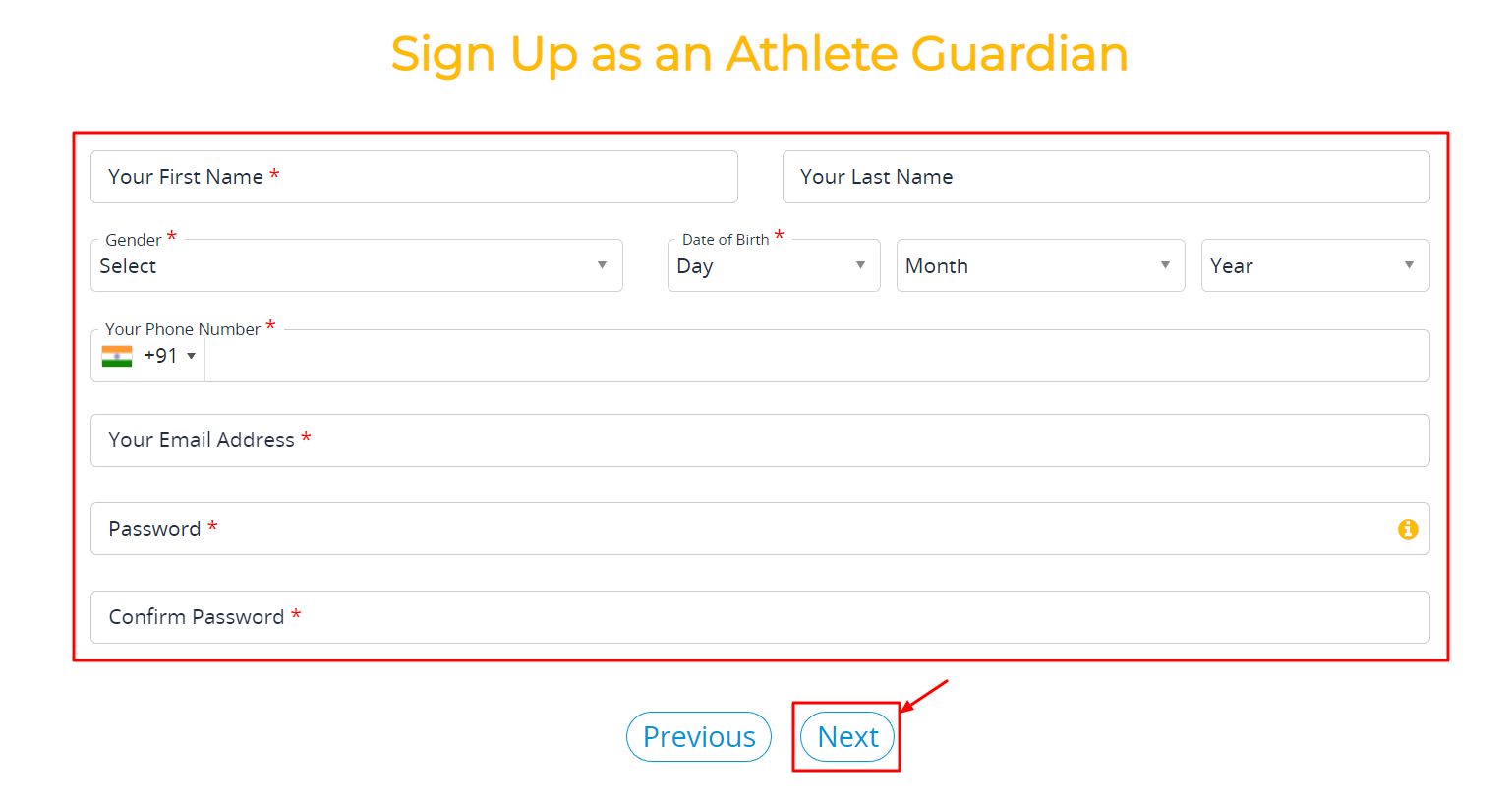 Verify your Phone Number with an OTP. Enter your OTP (Verification Code) and click on the Next button.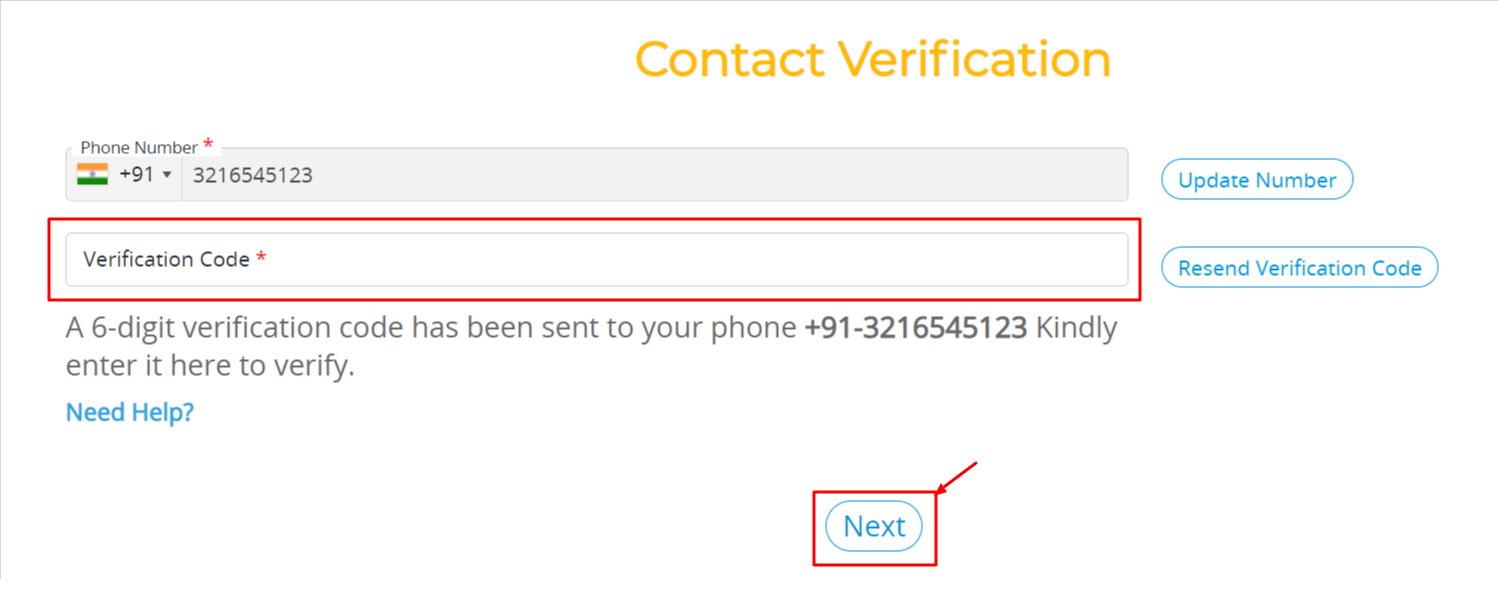 If you need to change your Phone Number you can also change it here by clicking on Update Number after that verify your number with OTP and Click on the Next button.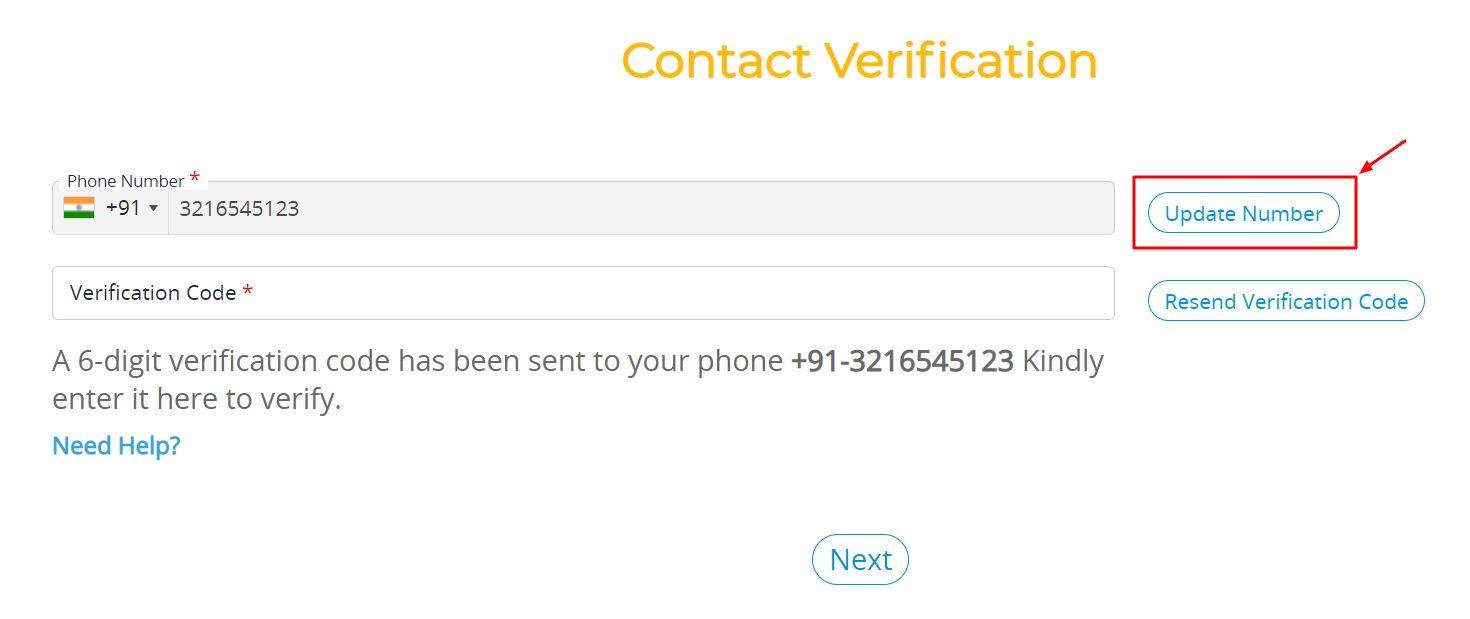 If you did not receive an OTP you can resend it two times. Still not received an OTP now try again this time you will see an option to send an OTP to Email Address, then verify your Email Address with an OTP.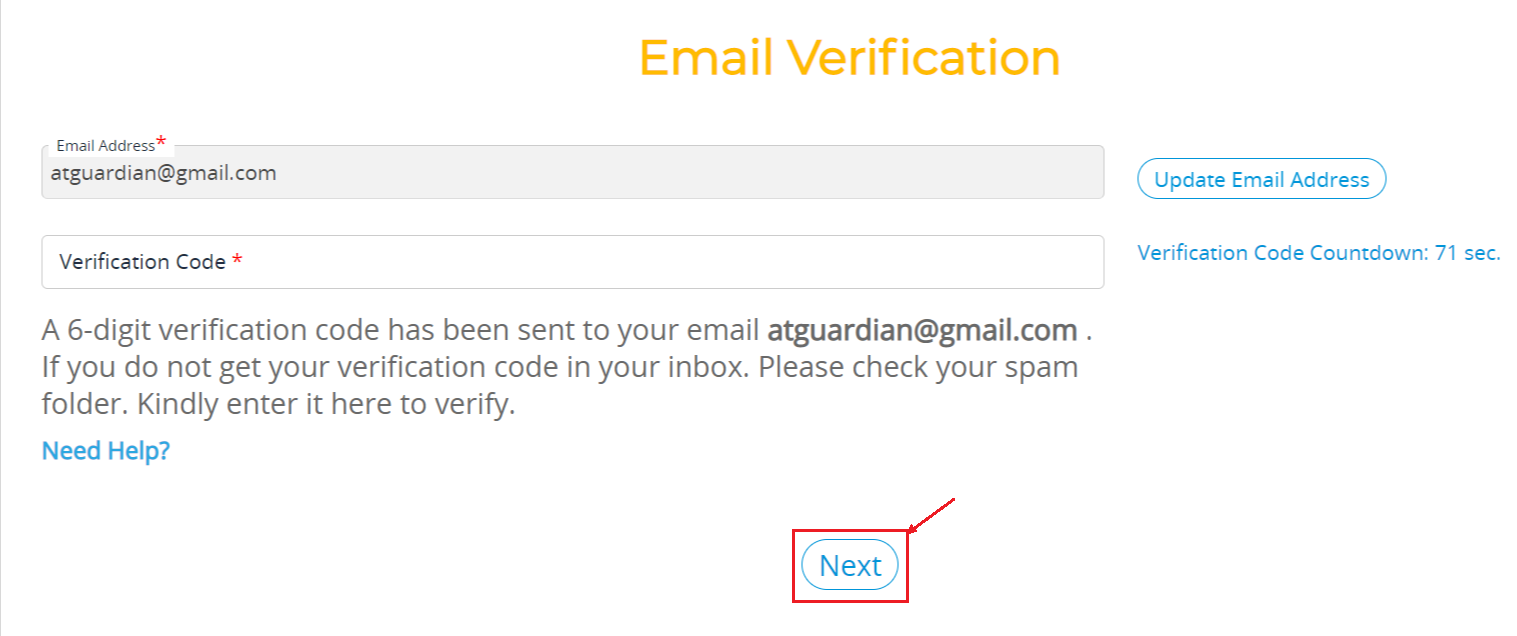 Once you verify with any option your profile is created. Now you can click on "Go To Dashboard" button or Log In to your Account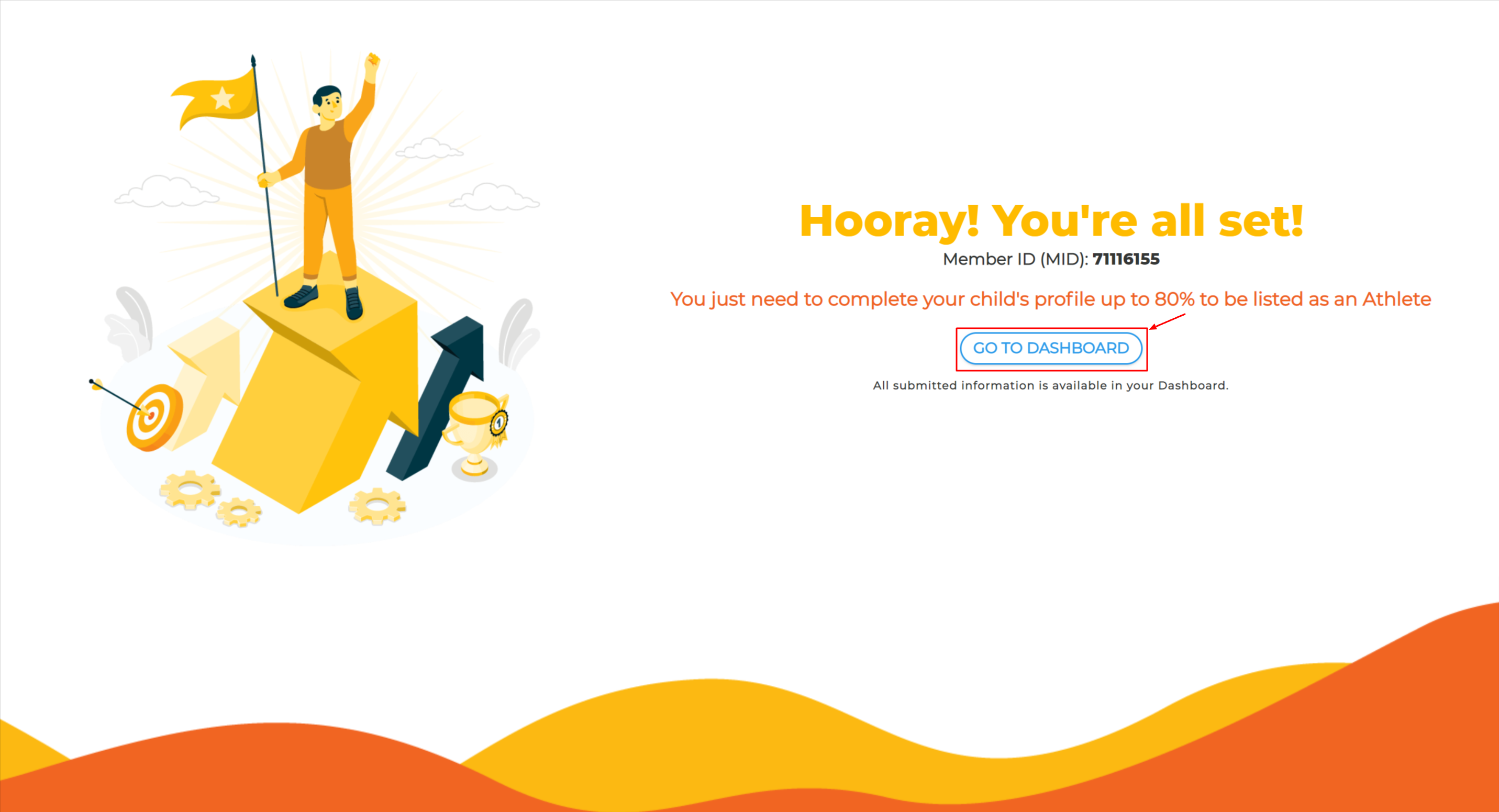 Now you will see wizard page, Upload your profile image here or you can directly click on the Next button.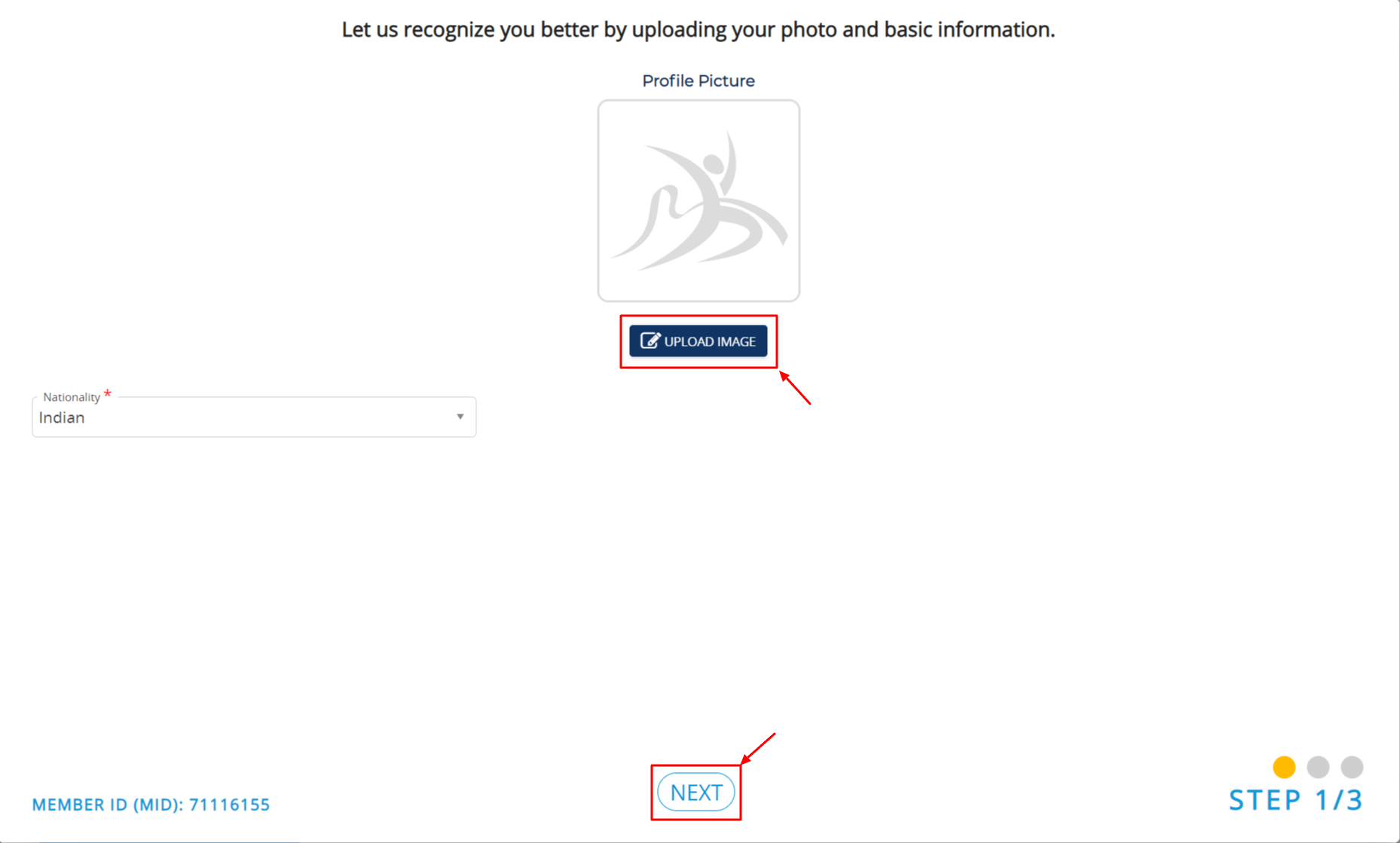 Fill up the details and Select Profile Picture of your Athlete (Here you can add your child athlete as well as an adult athlete)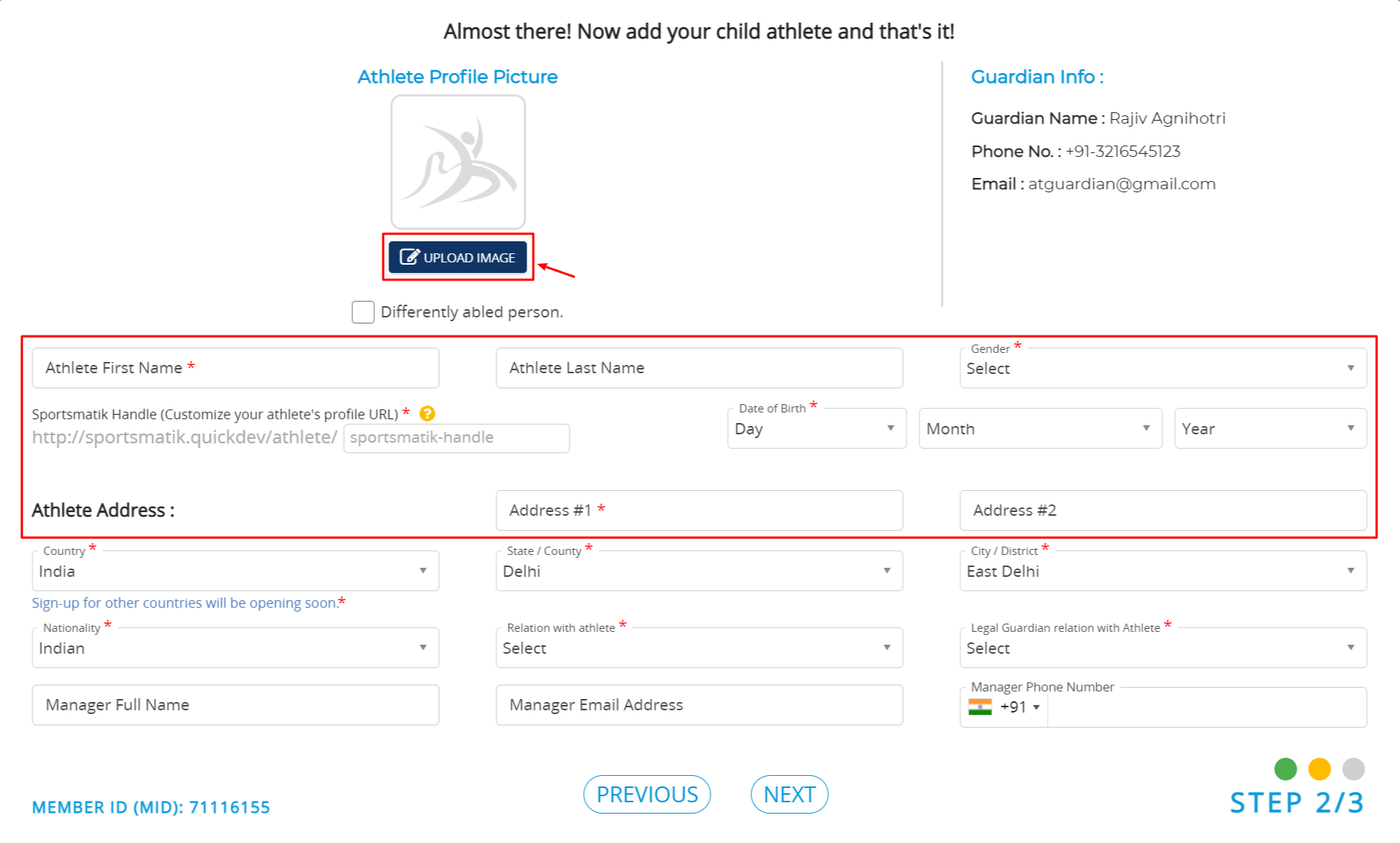 Select your relation with Athlete and Legal guardian relation with Athlete, if you're the Legal Parent of the Athlete or you have Athlete's Parent permission to create this Account then click on the Next button.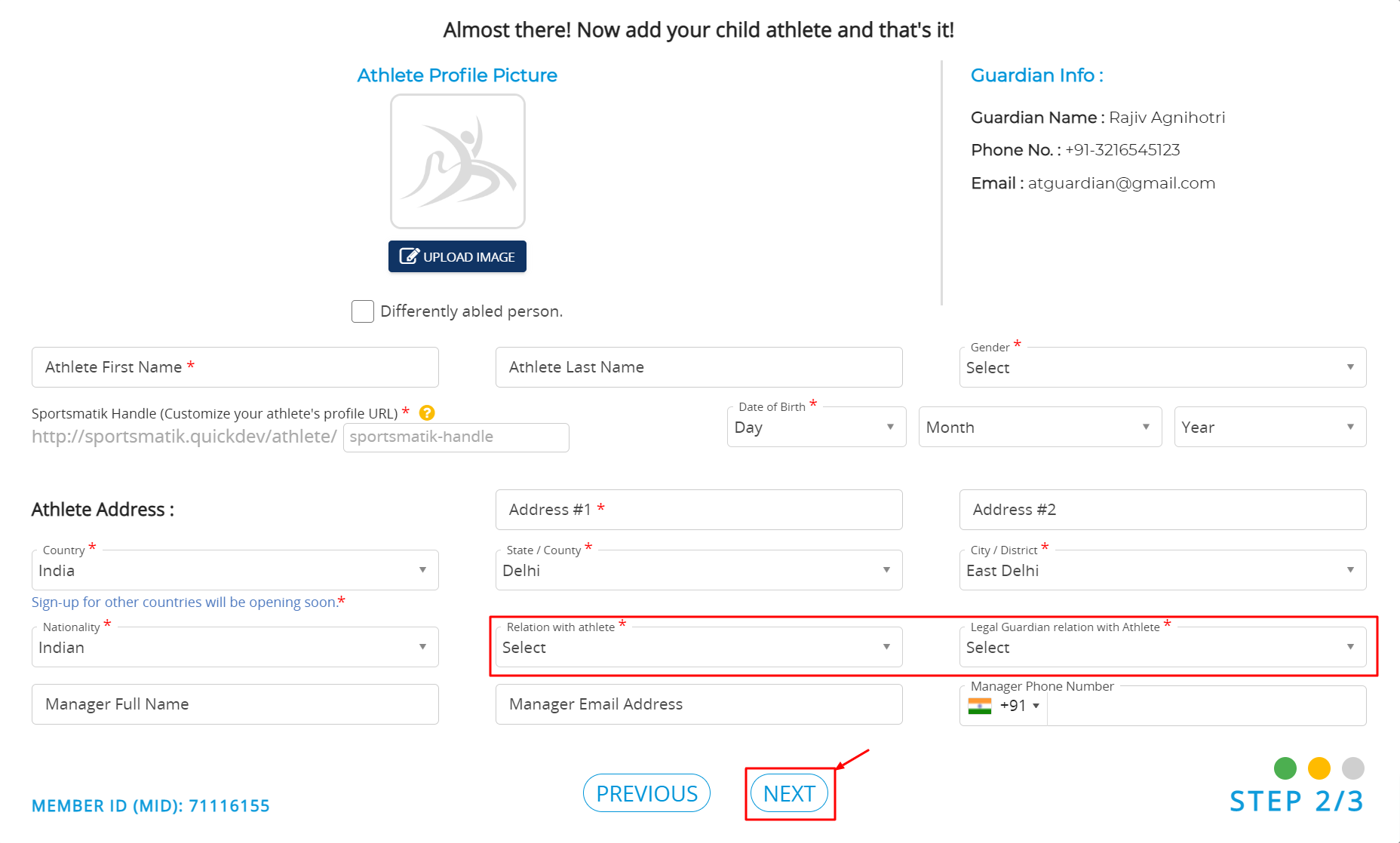 Now fill up your Postal Address then click on the Submit button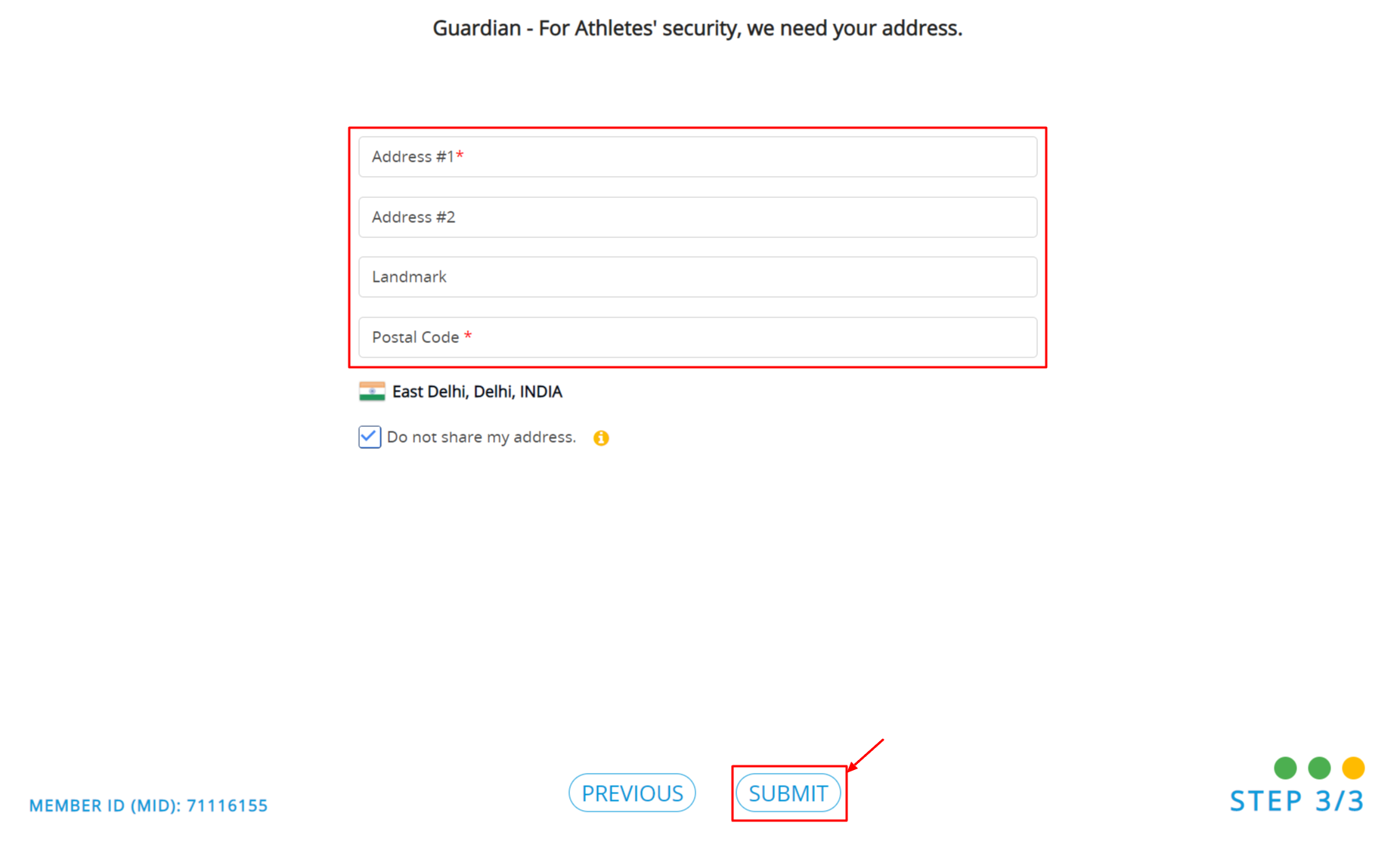 Congrats! You have signed up as an Athlete Guardian with Sportsmatik.com.
What do you think about the above article?