When 2020 arrived, many sports events were to be held, including the prestigious sporting festival: the Olympics. But coronavirus paralyzed everything and forced almost all the sports events and tournaments to be postponed or cancelled.
All sporting events have been suspended for a long time in 2020 due to the COVID-19 and high-profile events such as the 2020 Tokyo Olympics, ICC Men's T20 World Cup, Wimbledon and EURO 2020 were also either postponed or cancelled. However, despite the limited sporting activity, there are still some great sporting moments in 2020 that will remain unforgettable.
Sania Mirza's comeback, winning streak of Australian women's cricket team, Sharath Kamal's title victory after ten years, Indian Boxers dominating into Olympics quota, long-distance world record of Joshua Cheptegei, LeBron James' NBA masterclass, Lewis Hamilton's record F1 win, were among the best sporting moments of 2020.
Here are some of the major sporting moments of 2020:
Sania Mirza emerged victorious after returning from her pregnancy break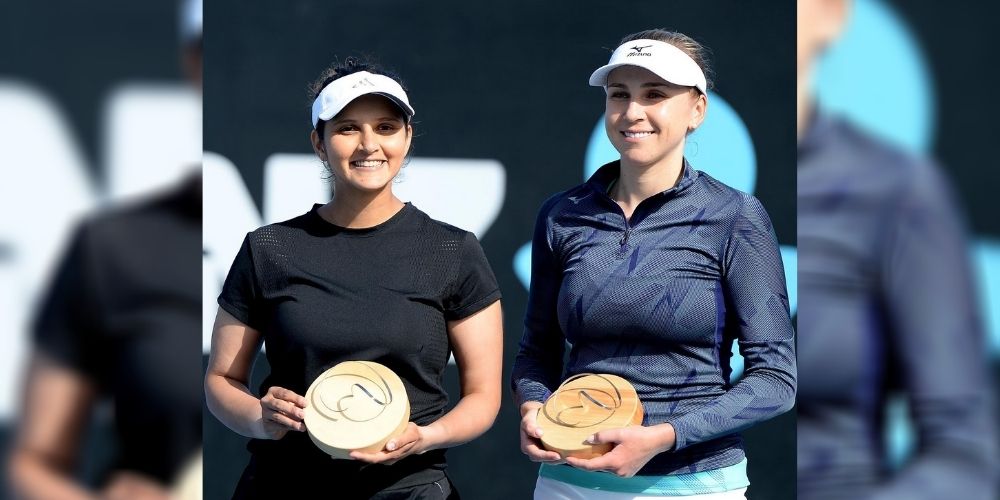 Photo Credit: Facebook.com/sania.mirza
After two years of pregnancy break, Sania Mirza worked hard to return to the tennis court, and the results were unforgettable. Sania partnered with Nadiia Kichenok and won the WTA Hobart International women's doubles title with a 6-4, 6-4 victory in the final in January. The unseeded Indo-Ukrainian pair overpowered second-seeded Chinese Shuai Peng and Shuai Zhang. It was Sania's 42nd WTA doubles title victory and probably her sweetest and most memorable one after giving birth to her son Izhaan.
Ronaldo Singh became World No. 1 Junior Sprint Cyclist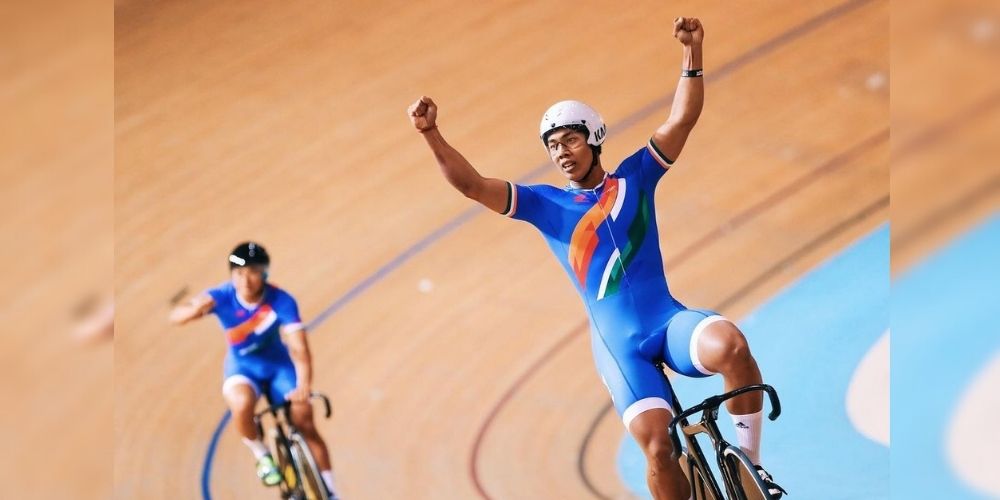 Photo Credit: Instagram.com/uci_cycling
Ronaldo Singh scripted history by becoming the junior world No. 1 as part of all sprinting events. In the UCI World Junior Rankings updated in January, Ronaldo topped all three individual events: Individual Sprint, Keirin and Time Trial, and was also a member of the Indian team that ranked no. 1 in the team sprint. Ronaldo's feat came after Esow Alben became the first Indian cyclist to take the top spot in 2019.
India defeated the Netherlands on their debut of Hockey Pro League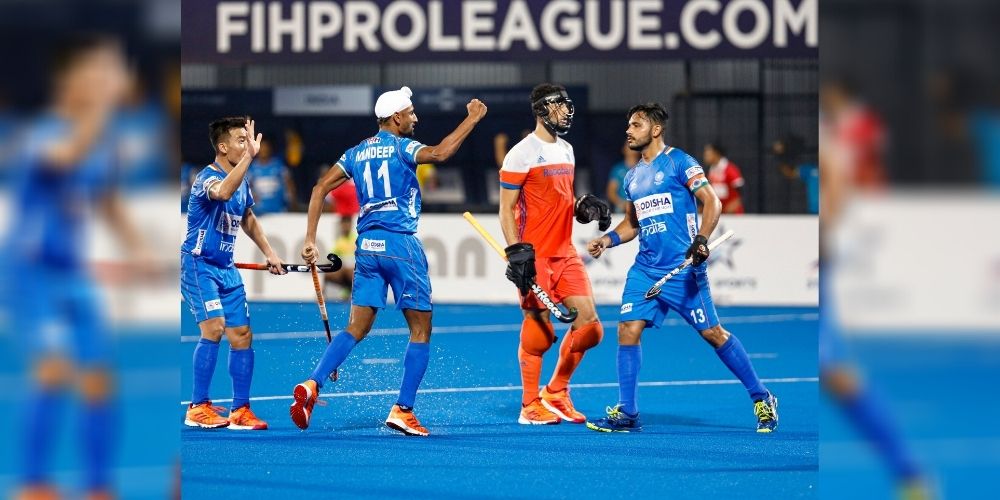 Photo Credit: Twitter.com/FIH_Hockey
Indian hockey team couldn't have wished for a better start this year when they defeated World No. 3 Netherlands in their FIH Pro League debut in January at Kalinga Stadium in Bhubaneswar. After defeating the Dutch 5-2 in the opening match of the tie a day earlier, India outscored the visitors 3-1 in the second match via a penalty shoot-out after both teams drew 3-3 at the end of the regulation time of 60 minutes.
Australia women's cricket team claimed the T20 World Cup trophy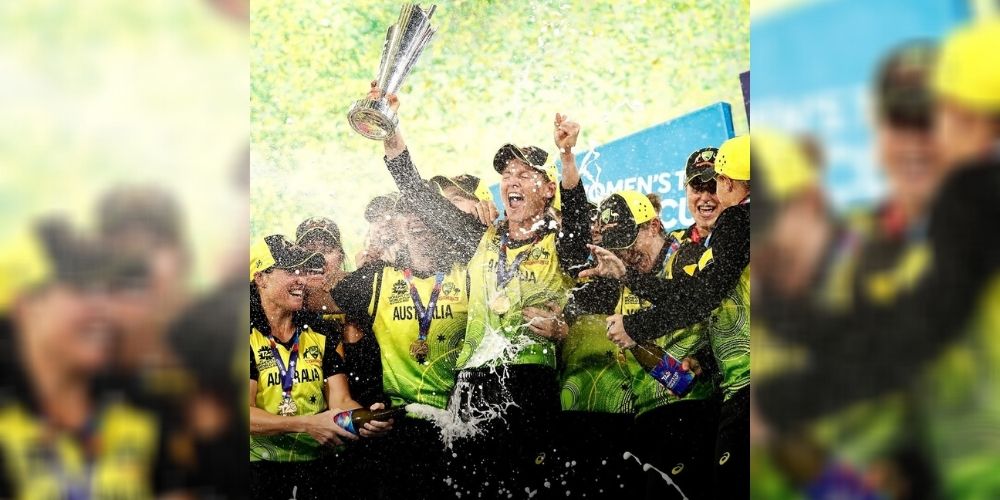 Photo Credit: Instagram.com/auswomencricket
Under Meg Lanning's captaincy, the Australian women's cricket team defeated India by 85 runs in the final of the T20 World Cup. Alyssa Healy smashed 75 runs off 39 balls, and Beth Mooney scored 78 not out. Mooney became the top run-scorer of the tournament and her teammate Megan Schutt was the top wicket-taker with 15 wickets. The team also won the Don Award - Australia's highest annual sporting honour.
Sharath Kamal won a title after a long wait of 10 years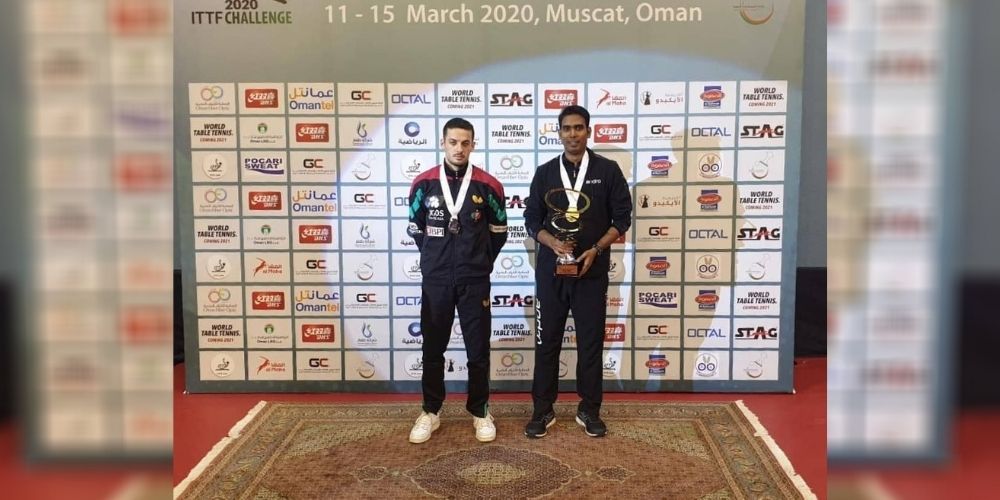 Photo Credit- Instagram.com/sharathkamal
Indian veteran paddler Sharath Kamal won the tour title for the first time in 10 years by lifting the ITTF Challenger Plus Oman Open trophy in Muscat in March. In the final, he defeated the top seed Portuguese Marcos Freitas 6-11, 11-8, 12-10, 11-9, 3-11, 17-15. Before COVID-19 forced a global lockdown, the Oman Open was the last International Table Tennis Federation event.
Nine Indian Boxers booked a quota for Tokyo Olympics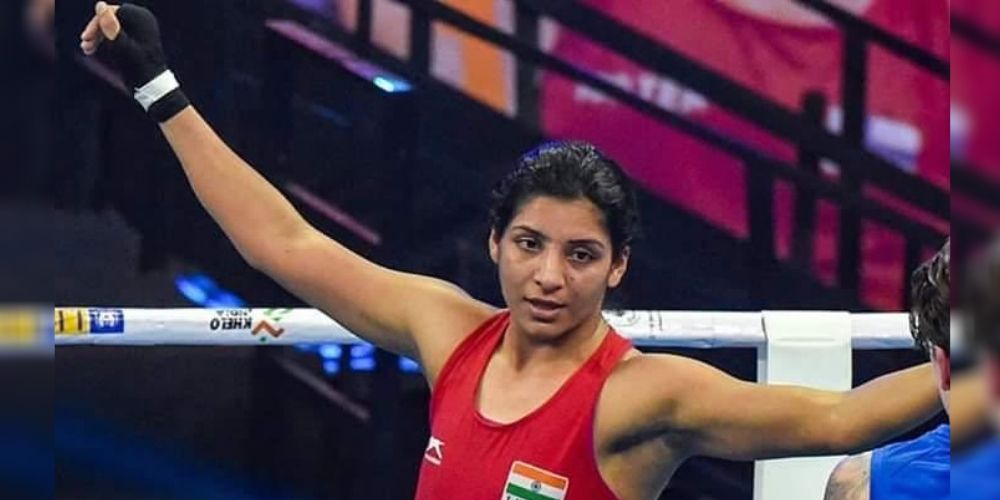 Photo Credit: Twitter.com/Media_SAI
Before the boxing calendar was frozen due to the pandemic, India collected record nine Olympic quotas for the Tokyo Olympics. In the Asian / Oceania qualifiers of Olympics held in Amman, Jordan in March, India reached the maximum number of Olympic quotas, surpassing the eight they grabbed in the 2012 London Olympics. Among those who booked their Olympic ticket were MC Mary Kom (51 kg), Pooja Rani (75 kg), Simranjit Kaur (60 kg) and Lovlina Borgohain (69 kg) in the women's draw and Manish Kaushik (63 kg), Amit Panghal (52 kg), Ashish Kumar (75 kg), Satish Kumar (+ 91 kg) and Vikas Krishan (69 kg) among men.
LeBron James led his team LA Lakers to win the NBA title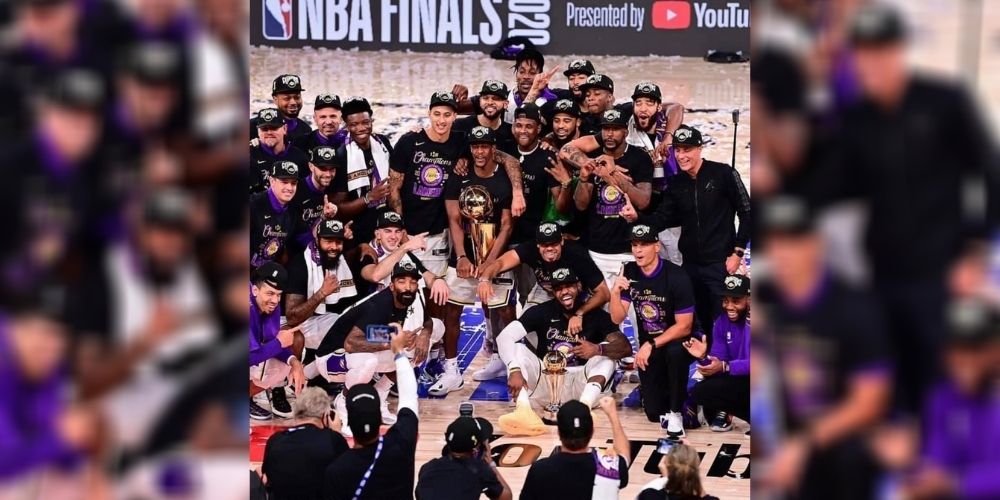 Photo Credit: Facebook.com/LeBron
The Los Angeles Lakers defeated the Miami Heat 4-2 in the best of 7 finals in October to win their 17th NBA championship. The star of the show, NBA legend LeBron James was named the MVP of the Finals in his 17th NBA season, averaging 29.8 points, 11.8 rebounds and 8.5 assists across the series. In game 6 of the NBA Finals, James showed one of his best performances with 28 points, 14 rebounds and 10 assists. He became the first player to win the Finals MVP with three different franchises in the history of the NBA.
Joshua Cheptegei held the 5000m and 10000m World Record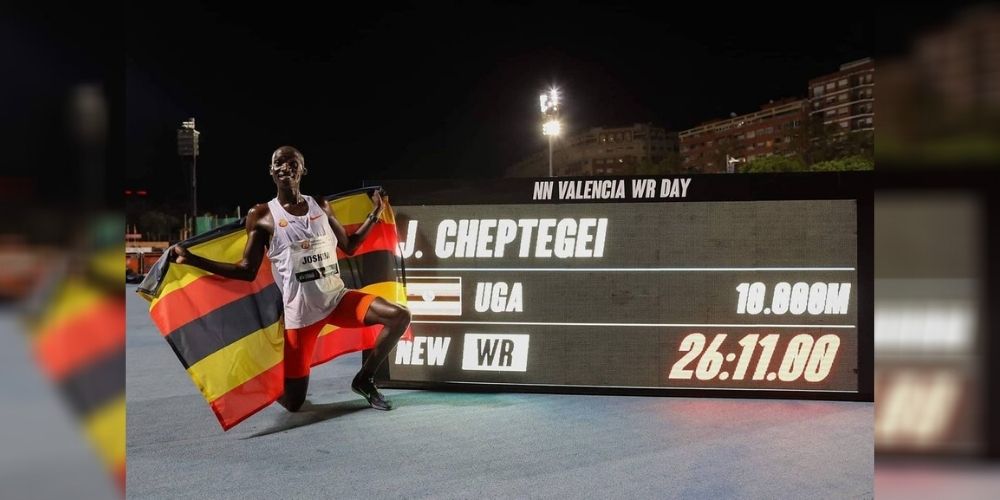 Photo Credit: Instagram.com/joshuacheptegei
Uganda's Joshua Cheptegei became the 10th athlete in history to hold the world records in both 5000m and 10000m simultaneously. Both records were set in 2020. In the Diamond League held in Monaco, he set a new world record in the 5000m event with a timing of 12 minutes and 35.36 seconds, breaking Kenenisa Bekele's record of 16 years, the longest duration in the event's history. On October 7, Cheptegei broke the world record of 10,000m with the time of 26 minutes and 11 seconds in his third race of the year, surpassing Bekele's previous world record of 26 minutes and 17.53 seconds.
Rafael Nadal defeated Novak Djokovic at Roland Garros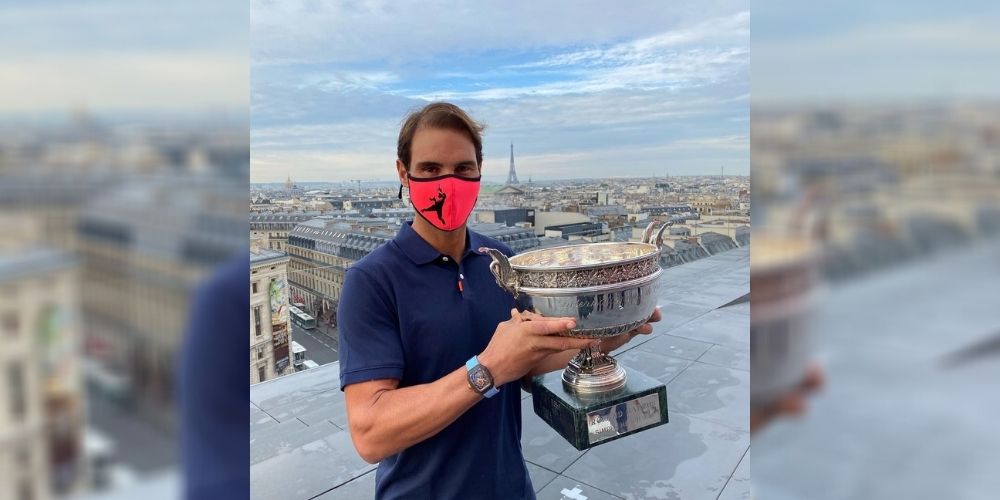 Photo Credit: Instagram.com/rafaelnadal
At the 2020 French Open final, Rafael Nadal defeated the world number one Novak Djokovic 6 -0 6-2 7-5 in October to claim his record-extending 13th French Open title. He achieved his 100th victory at the Roland Garros and equalled Roger Federer's all-time record of 20 Grand Slam victories. All of the pre-match predictions before the French Open final had predicted close competition, but the way Nadal took control of the game and never allowed Djokovic to settle makes it one of the best sporting moments of 2020.
Lewis Hamilton clinched his 7th F1 title, equalling the record of Michael Schumacher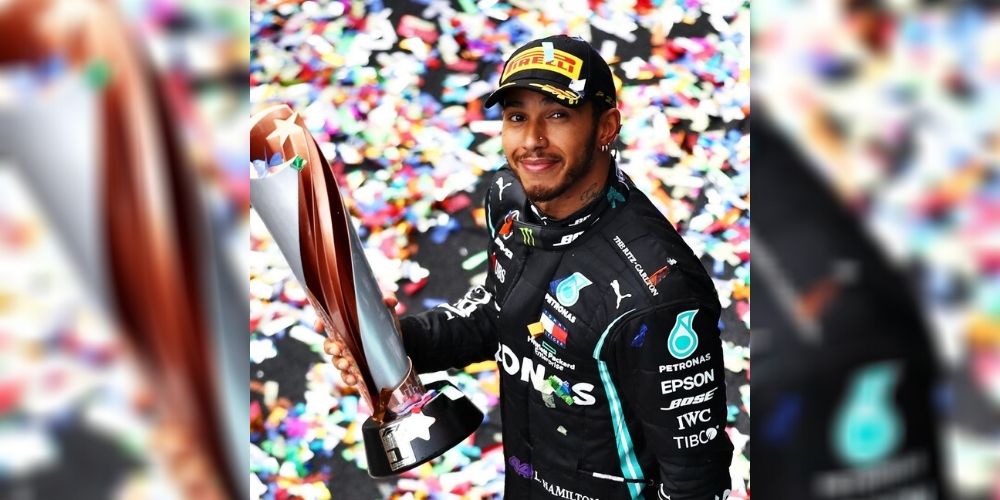 Photo Credit: Instagram.com/lewishamilton
With a victory at the Turkish Grand Prix, Lewis Hamilton equalled Michael Schumacher's record of seven Formula One titles. He achieved this feat in November 2020. With 95 victories, 98 pole positions and 165 podiums, Hamilton is the most decorated F1 driver. In an exceptional season, Hamilton won 11 of 16 races and finished in 10 pole positions. He missed the podium only two times this season due to the penalties. Hamilton's best performance came at the Turkish Grand Prix in wet weather winning the race over Sergio Pérez by 31 seconds.
No doubt that this year has shown us many odds and falls due to the pandemic, but these moments are worth to remember and cherish forever for all sports enthusiasts. As they say, "Every end is a new beginning!"