India on Friday named 10 Olympic debutants from its 16-member men's field hockey team, which also includes seasoned performers such as PR Sreejesh and Manpreet Singh, to compete in the Tokyo Olympics, which will be held from 23 July to 8 August.
Hardik Singh, Amit Rohidas, Nilakanta Sharma, Vivek Sagar Prasad, Sumit, Dilpreet Singh, Shamsher Singh, Lalit Kumar Upadhyay and Gurjant Singh are ten players who will debut at the Tokyo Olympics.
In addition, the 16-member team includes six experienced players such as former skipper and goalkeeper Sreejesh, midfielder Manpreet, defenders Harmanpreet Singh, Rupinder Pal Singh and Surender Kumar, and forward Mandeep Singh. These players were part of the previous Olympic team in Rio de Janeiro.
On Thursday, eight Olympic debutants and an equal number of veterans were named to the Tokyo Olympics' 16-member women's hockey team. The women's team is the perfect blend of youth and experience, with up to eight players who represented India at the 2016 Rio Olympics.
Although star striker Rani Rampal was the team captain ahead of the Olympics, the national selectors have yet to name the leader of the team bound for Tokyo. However, according to officials familiar with the development, Rani is expected to lead the team in Tokyo, but confirmation is still pending.
An overview to Men's Hockey Squad
India's men's Olympic team has five defenders, five midfielders and an equal number of forwards. Veteran defender Birendra Lakra, who missed the 2016 Rio Olympics due to a knee injury, has also been named in the team and is set to debut at the Tokyo Olympics.
The team only has one goalkeeper in Sreejesh, which means it is promising that Krishan Bahadur Pathak missed the berth at the Olympics despite being an integral part of the team ahead of the quadrennial Games.
Notable absentees from the team are strikers Ramandeep Singh and Akashdeep Singh, who were part of the 2016 Rio Games squad.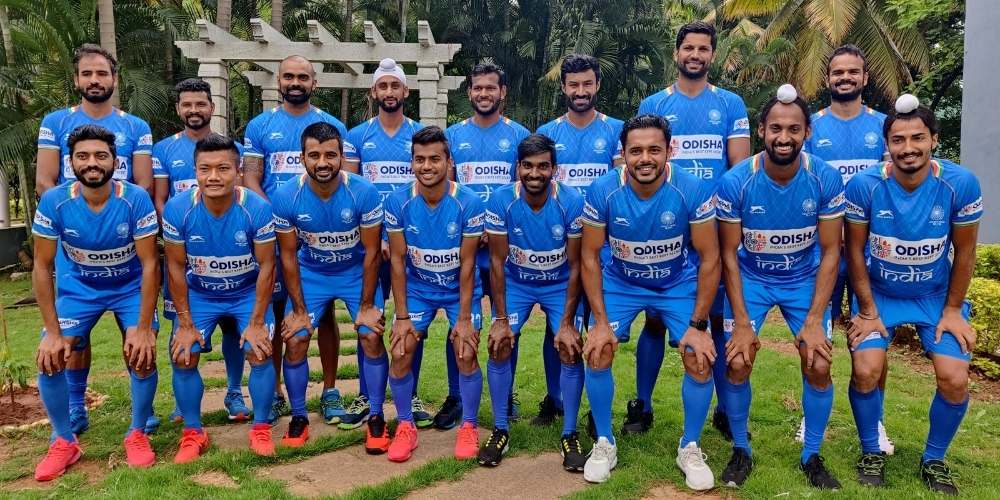 Photo Credit: Hockey India / Twitter
Although Manpreet has been team captain for sometime, Hockey India has not named a captain heading to the Tokyo-bound team, but a top-notch midfielder is expected to remain in the post.
"It was not easy to make the final selection of 16 players, as there are a lot of quality and ambition in this group of players. All athletes' performance levels are at optimum levels, and, more importantly, they work well together," India men's national team head coach Graham Reid said in a statement released by Hockey India.
"They know what it means to represent the country at the Olympics. We are now focused on training with the same intensity, and our goal is to show our best results as a collective unit in Tokyo," he added.
Men Squad
Forwards: Dilpreet Singh, Shamsher Singh, Gurjant Singh, Lalit Kumar Upadhyay, Mandeep Singh.
Midfielders: Manpreet Singh, Hardik Singh, Vivek Sagar Prasad, Nilakanta Sharma, Sumit
Defenders: Harmanpreet Singh, Rupinder Pal Singh, Surender Kumar, Amit Rohidas, Birendra Lakra
Goalkeepers: PR Sreejesh
An overview to Women's Hockey Squad
Hockey India also named eight Olympic debutants in the women's team, including drag-flicker Gurjit Kaur, Nisha, Udita, Navneet Kaur, Neha, Sharmila Devi, Lalremsiami, the first Mizoram player on the team, and Salima Tete. Tete led the Indian team at the 2018 Buenos Aires Youth Olympics to the silver medal.
Eight seasoned players from the past Olympics are also in the women's squad, including Rani, Deep Grace Ekka, Monika, Nikki Pradhan, Sushila Chanu Pukhrambam, Navjot Kaur, Vandana Katariya and goalkeeper Savita.
These eight players have amassed a total experience of 1,492 international caps. The selected team includes only one goalkeeper in Savita, four defenders, six midfielders and five forwards.
This will be the third appearance of the Indian women's hockey team at the Olympics and their second in a row, with previous appearances in 1980 and 2016. Since Rio 2016, the women's team has steadily grown and won the Asian Champions Trophy in the same year, the 2017 Asian Cup and the silver medal at the 2018 Asian Games.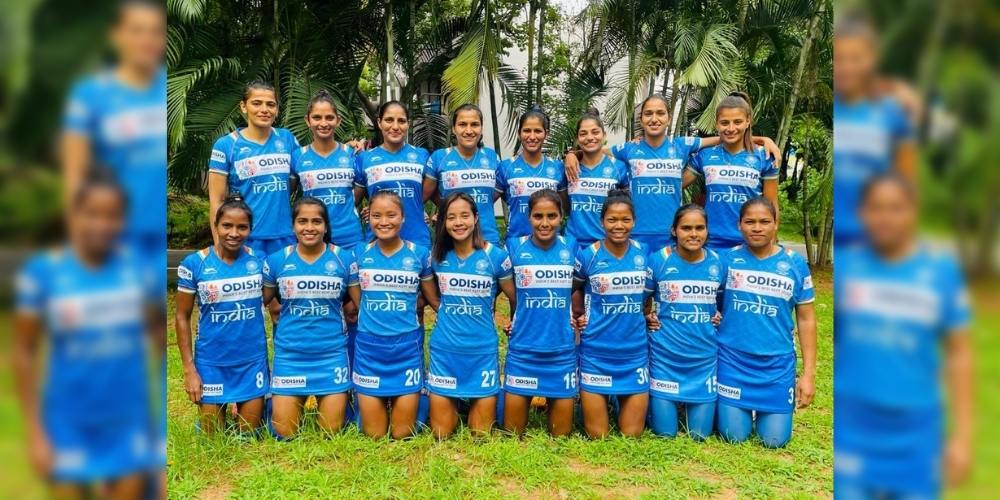 Photo Credit: Rani Rampal / Twitter
They also made history by reaching the 2018 Women's World Cup quarterfinals for the first time.
"This team has worked very hard over the past few years and has consistently made progress. There's a good mix of seasoned players and new talent here, which is excellent. We look forward to meeting the best in the world in Tokyo. This is a team with great potential and drive that we hope will channel our energy towards our best performance," said Sjoerd Marijne, head coach of the Indian women's hockey team.
Women Squad
Forwards: Rani Rampal, Navneet Kaur, Lalremsiami, Vandana Katariya, Sharmila Devi.
Midfielders: Nisha, Neha, Sushila Chanu Purkhrambam, Monika, Navjot Kaur, Salima Tete.
Defenders: Deep Grace Ekka, Nikki Pradhan, Gurjit Kaur, Udita.
Goalkeeper: Savita