It has been rightfully said that winners refuse to give up. Their never giving-up attitude makes them invincible and lets them win in their respective paths. The legendary left-handed shooter Károly Takács was one of such winners and was the man who kept on chasing success even during his adverse phase of life. The 35 times Hungarian national shooting champion has motivated everyone and is a worldwide icon.
Károly Takács was born in Budapest, Hungary on 21st January 1910. He joined the Hungarian Army to serve his nation and became a world-class shooter by 1936 with his practice and dedication. However, he wasn't placed in the Hungarian shooting team for the 1936 Summer Olympics as he was only a sergeant and the competition was meant for commissioned officers. Later after the Berlin Games, the prohibition was lifted and Takács received his golden opportunity to compete at the 1940 Summer Olympics in Tokyo.
It's not about being the best. It's about being better than yesterday.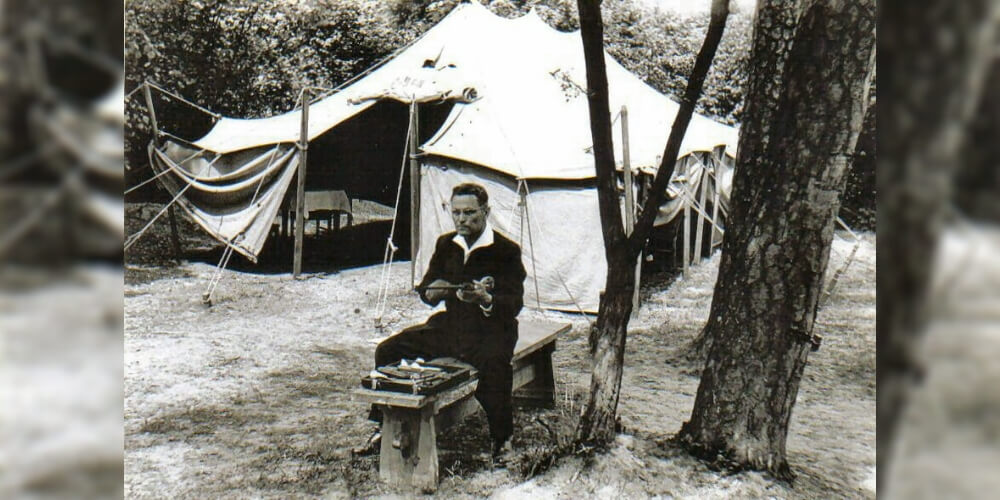 Photo Credit: Wkobylinski / Wikimedia Commons / CC BY-SA 3.0
But the adversity struck as Takács had to face the biggest misfortune of his life before preparing for the Olympics. In 1938, he injured his right hand while training with a faulty grenade as it exploded in his hand. After recovery, Takács didn't gave-up; he made his mind ascend with what he is left and decided to make his left hand into use. He started shooting training secretly and practised more wisely. He dedicated himself entirely to shooting and mastering with his left hand.
The spirit of his hard work and self-determination led him to win the Hungarian National Pistol Shooting Championships in 1939. Due to World War II, the 1940 and 1944 Olympics were cancelled, but Takács didn't rest a minute and went all-in. He proved his worth by winning gold at the 1948 Summer Olympics (580 points) followed by the 1952 Olympics (579 points). His aspiring journey accredited him a place among the "Olympic heroes" by the International Olympic Committee (IOC).
Even at the age of 46, Takács aspirations didn't dried-off and he appeared for the Olympic Games once again (in 1956) where he finished in eighth place. Although he couldn't win the competition he definitely won several hearts. Further, in the 1958 ISSF World Shooting Championships, he won a bronze medal in 25-metre centre-fire pistol.
Life's not about how hard of a hit you can give. It's about how many you can take and still keep moving.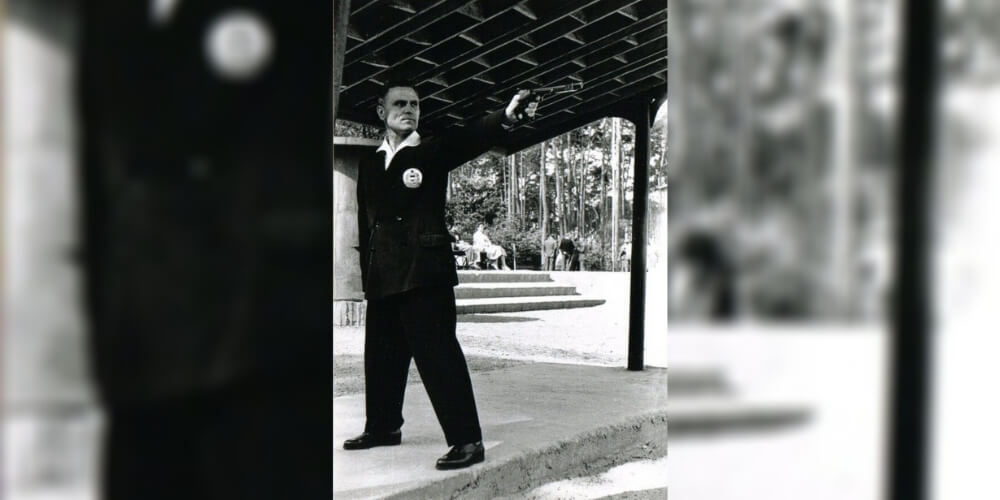 Photo Credit: Wkobylinski / Wikimedia Commons / CC BY-SA 3.0
After enjoying a successful shooting career, Takács became a coach. Yet again, he showed his brilliance and trained shooters like Szilárd Kun who won silver at the 1952 Summer Olympics. He is the epitome of how motivation and hard work can lead to some extraordinary achievements. He retired from his army career as a lieutenant colonel.
After having a look at his journey full of ups and downs, it's apt to say that "Your body achieves what your mind believes."
It's significant that Takács' mind didn't let him think that he became anything near to incapable after losing his right hand. He believed in himself and carried on with positive thoughts. Till today, the tales of Károly Takács are living with us. His fierce talent and never giving-up attitude is a great source of motivation and it will always inspire people to keep trying and succeed in life.