Quiz Quest
Do you really think that you are a die-hard lover of Sports? Dare to play our Quiz Quest and challenge your friends to beat your score. So are you ready?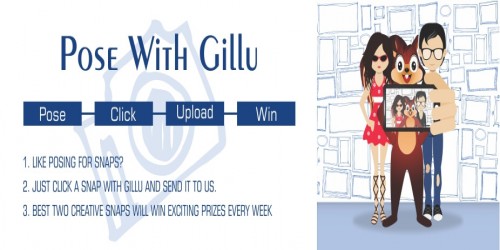 Pose with Gillu
Starting from 30 Mar, 2018 to 14 May, 2018
Like posing for snaps? Just click a snap with Gillu posing at your best and send it to us. The best creative snaps will win exciting prizes and many more. The contest is open to all age groups. Come on! Grab the chance to shine out with your creativity.