Everyone dreams, but only a few people show courage to fulfil it, and Harmeet Desai is one of them. In 2004, he saw Sharath Kamal winning the men's singles title at the Commonwealth Table Tennis Championships on TV and he won the same title by defeating Sathiyan Gnanasekaran in 2019. The last few years were fruitful for Harmeet, who started playing the game from the age of seven. However, the sweet taste of success comes at a hard-earned cost. Harmeet, like other top successful athletes, has done so many sacrifices during his childhood, the age in which the rest of the children spend their time in playing street sports, he has done a lot of hard work to learn Table Tennis professionally. He entered top 100 in the world after the Asian Table Tennis Championship in China in 2017 and became the third Indian to do so after Sharath Kamal and Sathiyan Gnanasekaran. He fulfilled his dream by winning medals at the 2018 Commonwealth Games and the 2019 Commonwealth Table Tennis Championships.
Current World Rank - 72
An Overlook on his Major Achievements:
Bagged two medals at the 2018 Commonwealth Games, gold in men's team and bronze in men's doubles.
Participated and clinched a bronze medal in the 2018 Asian Games held in the city of Jakarta.
Bestowed with the Arjuna Award in 2019
Won the ITTF Indonesia Open Tournament in 2019. He is the first Indian to win an ITTF tournament in the Asian Continent.
Scripted history by winning the National Championship title for the year 2019 - 2020 this year, being the first player from Gujarat to achieve the feat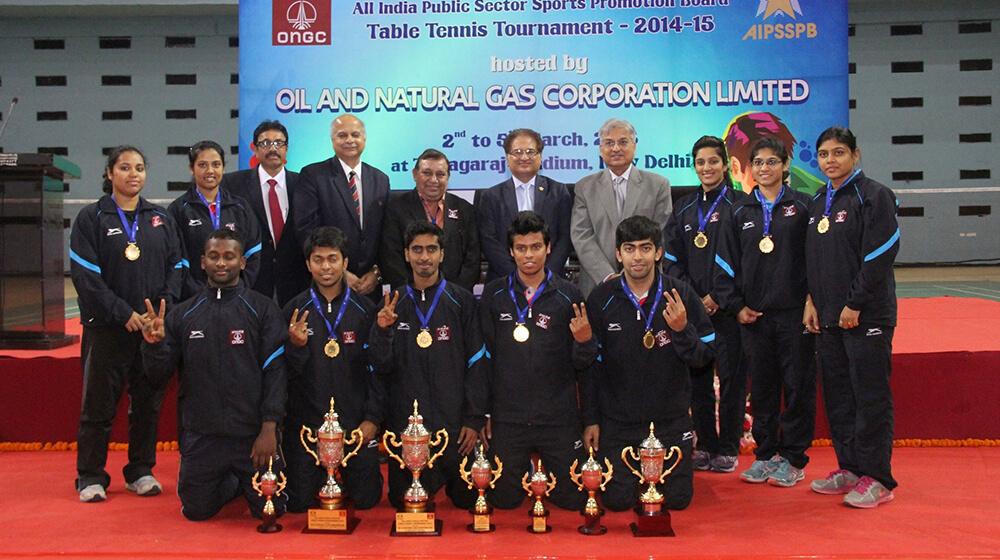 Credit - Facebook.com/harmeet desai
Speaking to the Sportsmatik community, Harmeet spoke about his journey to table tennis in this exclusive interview session. He also expressed how his passion has given him the power to achieve his dream. Here is the full story -
Where did you get the inspiration to play table tennis? When and how did it all begin?
Harmeet - I started playing table tennis at the age of 6 when my father bought a table tennis table at home to play with his friends. And that's how I got into table tennis. My first inspiration was definitely my father.
From state level to international level, tell us about your journey so far?
Harmeet - I won my first medal at the state level at the age of 7 in cadets being the youngest ever, won 75+ state titles and also became the youngest state champion in men's singles at the age of 15. Also, I was selected as the national team probable for CWG 2010 and that helped me to learn a lot under the national coaches in the national camps. Due to this, I could perform really well in the junior category at the national and international level. Also, I was a part of the only medalist team for the World Junior Championships in 2011.
You won gold and bronze medal in 2018 Commonwealth Games. How does it feel to represent your country and win a medal?
Harmeet - It was a highlight in my career and was a dream come true for me. As a child, I always used to dream of winning a medal in the Commonwealth Games for India. It feels tremendous. This feeling is difficult to describe. It has been my childhood dream, and the journey was arduous. It was a challenging task, but I am glad that I did this.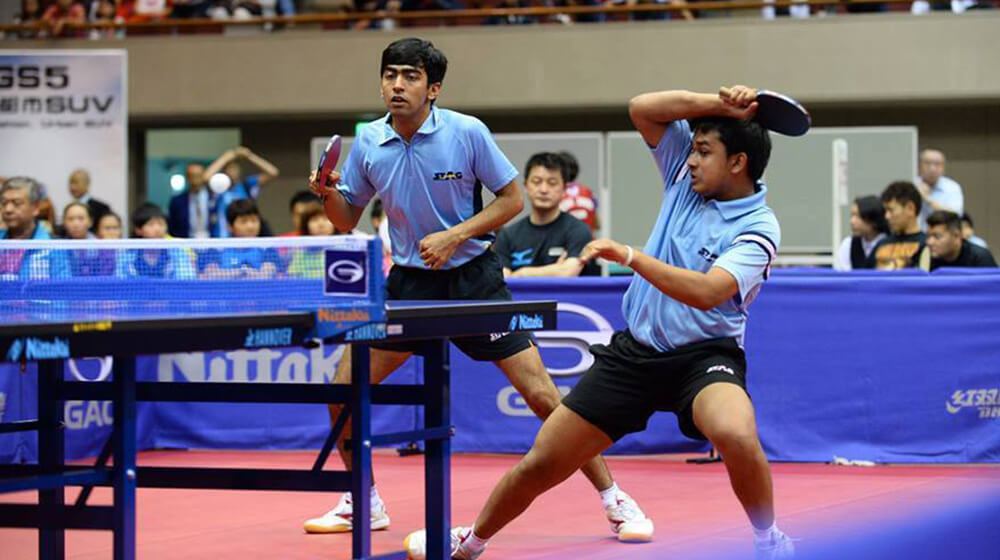 Credit - Facebook.com/harmeet desai
Who is your current coach and what is your training routine?
Harmeet - My current coaches are Dubravo Skoric and Fu Yong. I practice around 5-6 hours on table daily and 1-2 hours of physical training. The day starts around 9 am, and the practice session lasts until noon. Then after some physical training, we return for an afternoon practice session which begins at 4 pm and ends at around 6 pm. After that, we have 1 hour of physical training. This training stint in Germany has helped me a lot. My graph has gone up. I feel terrific as a player, and I'm calmed down a lot.
You have won a bronze medal in the 2018 Asian Games. Share your experience of that tournament.
Harmeet - It has been a long-awaited medal for India in Table Tennis as the Asian countries dominate the sport and the medal was really special for me because to win a medal in Asian is as difficult as in the World Championships.
In a cricket frenzy nation, what is the current scene of Table Tennis in India?
Harmeet - Table Tennis is making its mark in the current scenario of the Indian Sports due to its recent performances. Also, we have been getting a lot of exposure and facilities from the government. The Ultimate Table Tennis league has also helped the sport to grow in India, where the top class world-ranked players come to India to play the highest level league in the world.
Who is your role model?
Harmeet - Rafael Nadal inspires me a lot and he is my role model.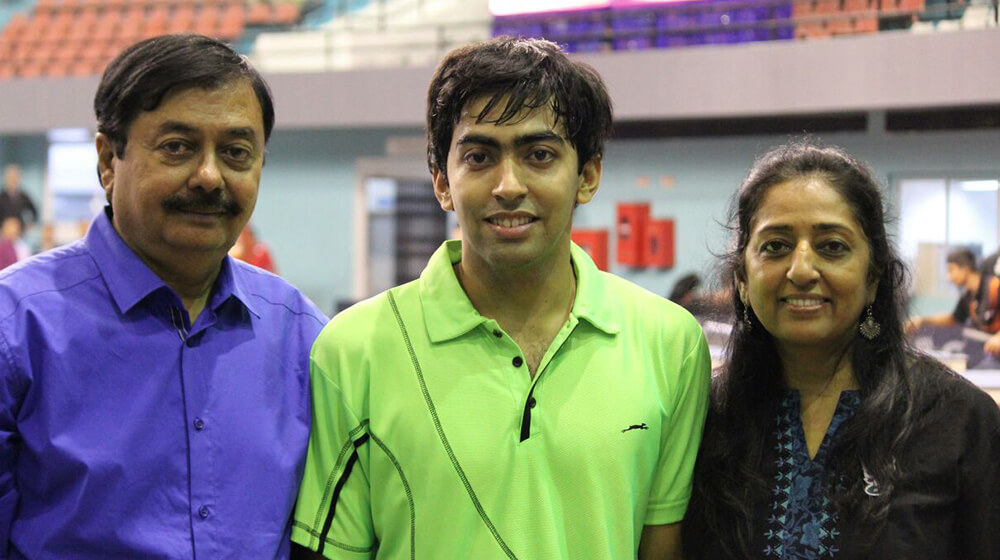 Credit - Facebook.com/harmeet desai
In 2019, you claimed a men's singles title by defeating Sathiyan Gnanasekaran at Commonwealth Table Tennis Championships. How hard was it to win the finals?
Harmeet - It was a very difficult final, that too playing against a teammate. We have been playing together since we were 12 years old. We know each other's game really well. Also, he was in terrific form during the Commonwealth championships. He didn't even drop a game on the way to his finals. So it was one of the toughest matches of my career.
What has been the biggest moment of your table tennis career so far?
Harmeet - To win the Arjuna Award from the respected President of India was the biggest moment in my career. Actually, 2019 was a special year for me. It has been one of the best years of my career. Also, if someone asked me in early 2019 if I could win the Commonwealth Championship or Indonesian Open, I wasn't sure about it. But I did it, and I'm proud of it.
Tell us about the future championships and events that you are going to participate in.
Harmeet - The future schedule is uncertain due to the outbreak of the Coronavirus.
What's your motivation source?
Harmeet - I always try to set goals and push myself in the best possible way to achieve the pre-determined goals and set a new goal, once the previous one is attained.
What advice would you like to give to the budding athletes of India?
Harmeet - Discipline, Dedication and Determination are the 3 Ds to success. So just follow your passion in whatever field you love.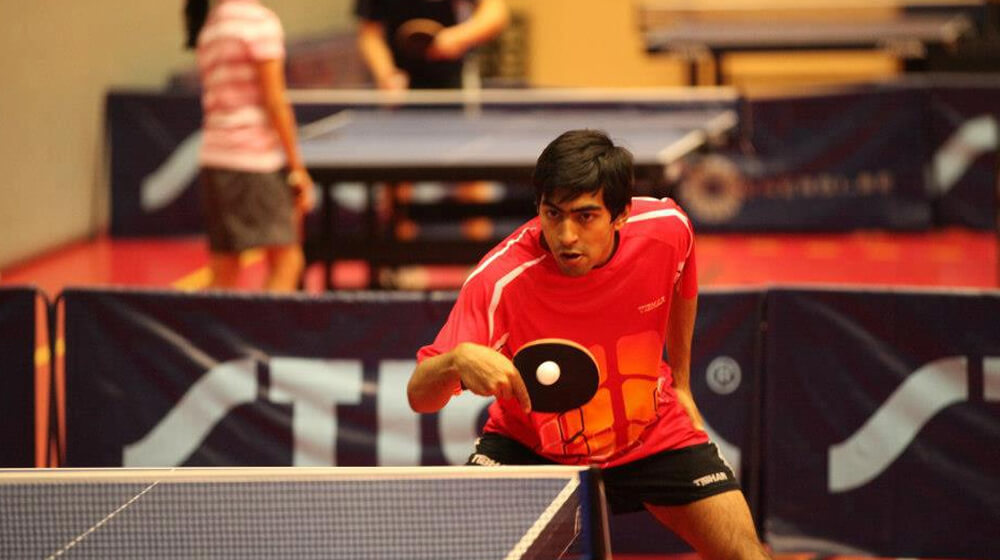 Credit - Facebook.com/harmeet desai
Rapid Fire!
Harmeet has won several accolades at the national and international levels. His determination and unwavering reverence for his sport make him different from others, his love for the game, and his passion for playing for the country is truly magnificent.
The Sportsmatik community applauds Harmeet and wishes him all the best for his future endeavours.