Women are considered as one of the finest arts of the mighty. Soft-spoken, humble, kind and above all strong, both emotionally and morally. With the right perception, they lead the most working strategy. Talking about Indian girls, they just need right guidance and they can go far beyond expectations as the famous quote says, "Give a girl the right shoes and she can conquer the world.", and if you are still not convinced with the fact, then have a quick glance on the sketch of these Indian female athletes who broke the fallacious customs of the Indian society that tend to bind them from flying high. They are the true inspiration not only for Indian girls but for the whole world.
P. T. Usha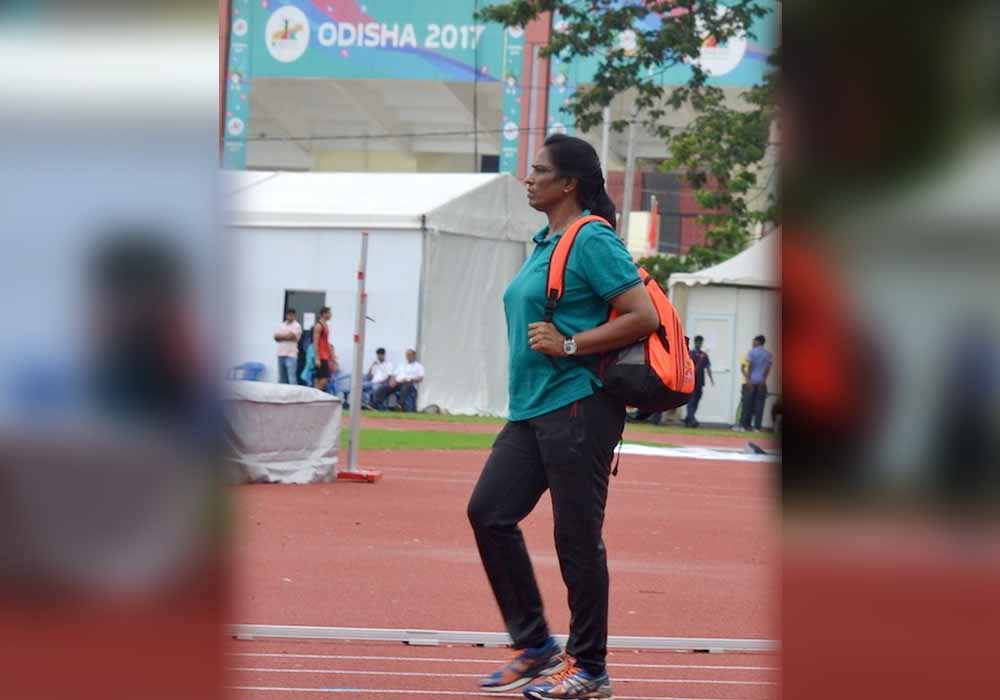 Photo Credits: Odisha Games 2017 were cc by sa / en.m.wikipedia.org
The "Golden Girl" of India who reigned the athletic track for almost two decades, earning ample of medals for the nation- Pilavullakandi Thekkeparambil Usha. An ordinary girl who became one of the greatest athletes in the nation. Usha has blown various competitions away, earning a total of 30 international awards and 13 gold medals through her supersonic speed, at the Asian Games and Asian Championships.
Sania Mirza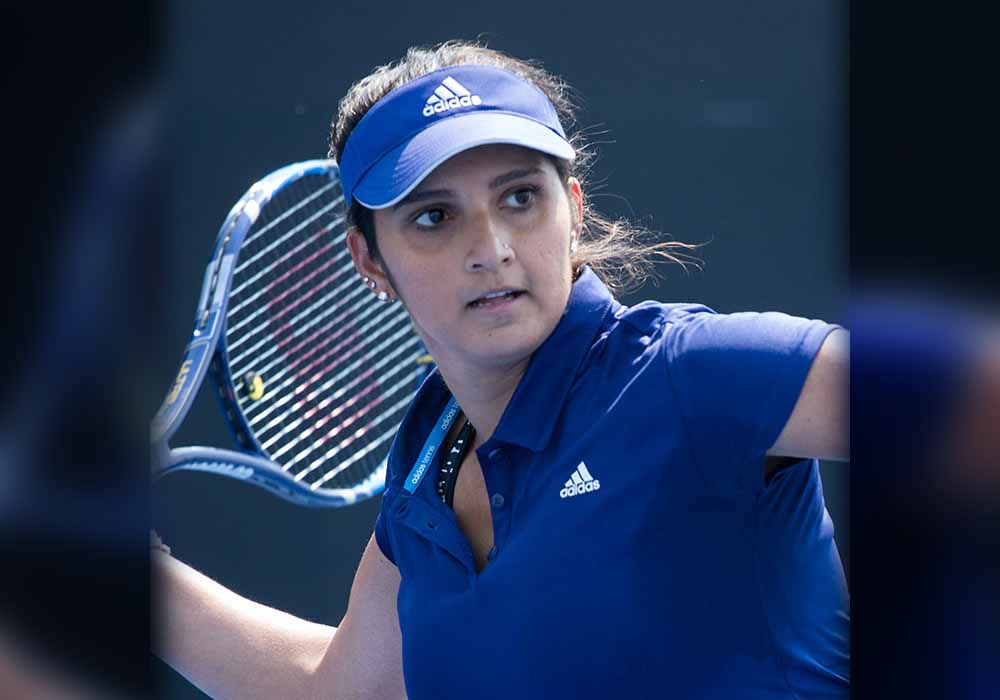 Photo Credits: Mai Groves / Shutterstock.com
One of the most efficacious tennis players of the nation who was ranked as the No.1 tennis player both in singles as well as doubles by WTA from 2003 to 2013. Sania is the highest ranked female player in the nation. She has earned 14 medals through her astounding performance at three major competitions- Commonwealth Games, Asian Games and Afro-Asian Games. This is only an outline of her long record of achievements.
Saina Nehwal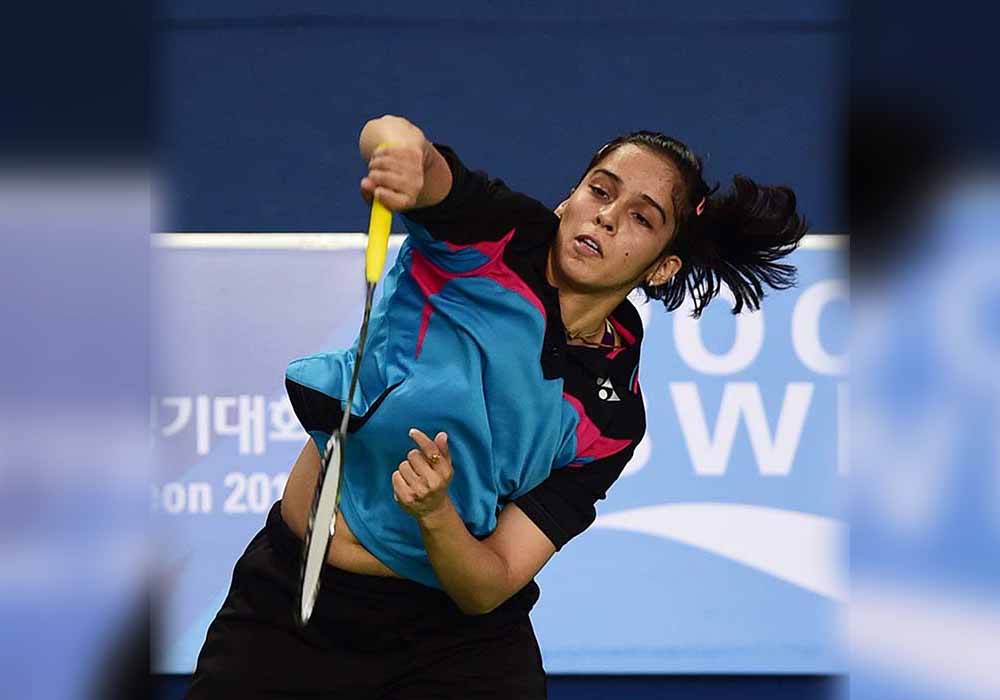 Photo Credits: BUGNUT23 / Shutterstock.com
A young 27-year-old professional badminton player who clinched the title of World No.1 player in 2015 as has been sustaining her rank within the top ten singles players. The girl has earned twenty international titles and is the lone female player to be ranked as world number 1. Saina has thrice represented their nation in the Olympics and earned a medal (bronze) in her second-time participation. Not only this, she has given supersonic performances at the World Championships, Asian Championships, Commonwealth Games and Asian Games.
Karnam Malleswari
Till the 80s, it was considered in India that weightlifting is only a man's job and a hard nut to crack for women. But it was in 2000, when an Andhra girl completely altered the perception, bagging India's first medal in Olympics ever by a female. Post the year of this victory, Karnam gave birth to a boy and within a span of two years resumed her training. She along with her three siblings trained themselves in weightlifting and didn't quit the sport after marriage, being supported by his husband. Karnam has secured two gold and two bronze in World Championships and a silver medal at the Asian Games of 1998 besides creating history in the Olympics on behalf of India.
Anju Bobby George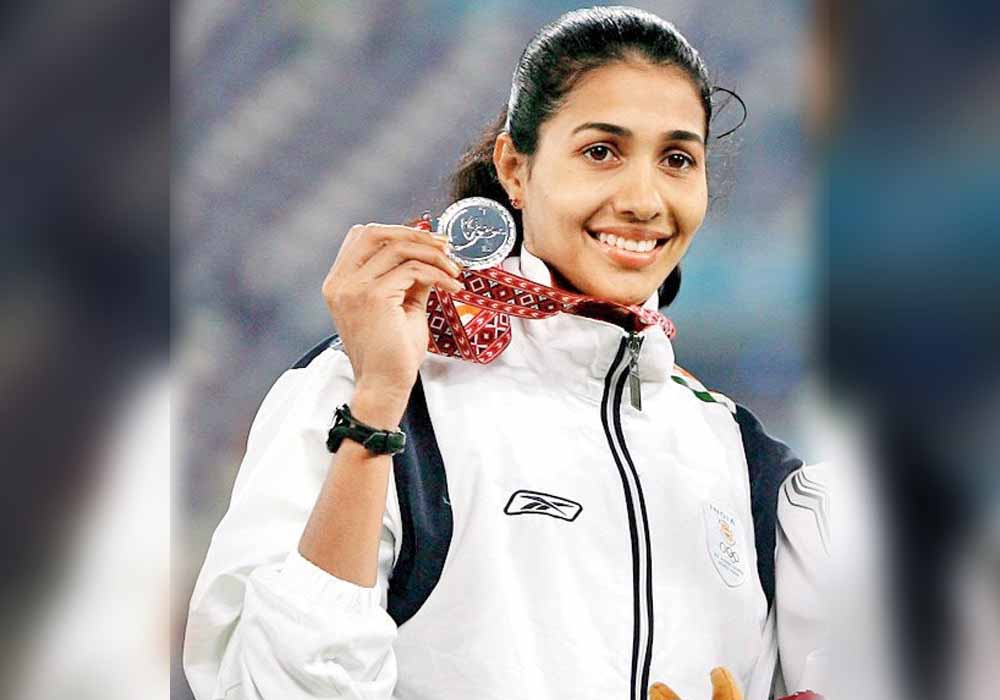 Photo Credits: Jyothishvijay / mr.m.wikipedia.org
India expressed proud on this South Indian girl when she acclaimed nation's first ever medal in long jump at the World Championships in Athletics- Anju Bobby George. Belonging to a Syrian Orthodox family of Kerala, Anju was completely supported by her father to pursue sports and trained under the tutelage of great hands. She came into prominence after giving astounding performances at the national school games in 1991, where she secured third place in relay and 100m hurdles. In 1999, Anju made a national record in triple jump at the Bangalore Federation Cup. The year 2002, proved to be a cherry on the cake as Anju bagged numerous medals at the Commonwealth as well as the Asian Games. She has set various records in jumps with an improved performance each time.
Mithali Raj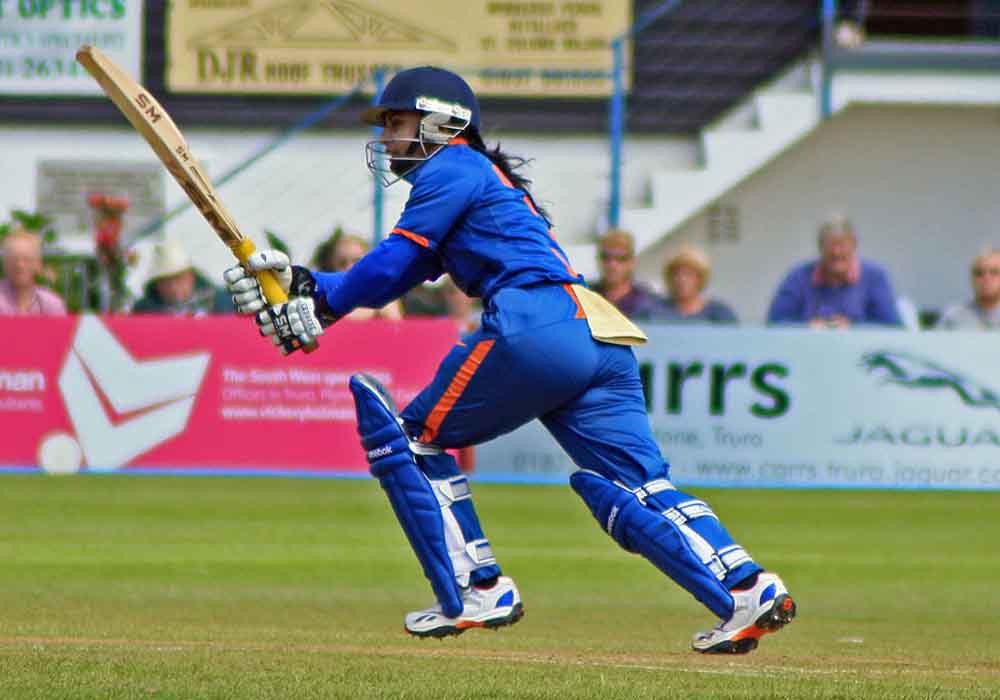 Photo Credits: Harrias / en.wikipedia.org
A significant name in the records of the Indian women's cricket team of India who successfully led the team to many wins in international formats of the sport. Coming from a traditional Tamil family, Mithali initiated her cricket career with professionals such as Anjum Chopra, Purnima Rau, and Anju Jain while playing for "Air India". Today, she has cemented her place in the national team through her fierce batting that can give hiccups to the professional bowlers of the world in ODIs and Tests.
M. C. Mary Kom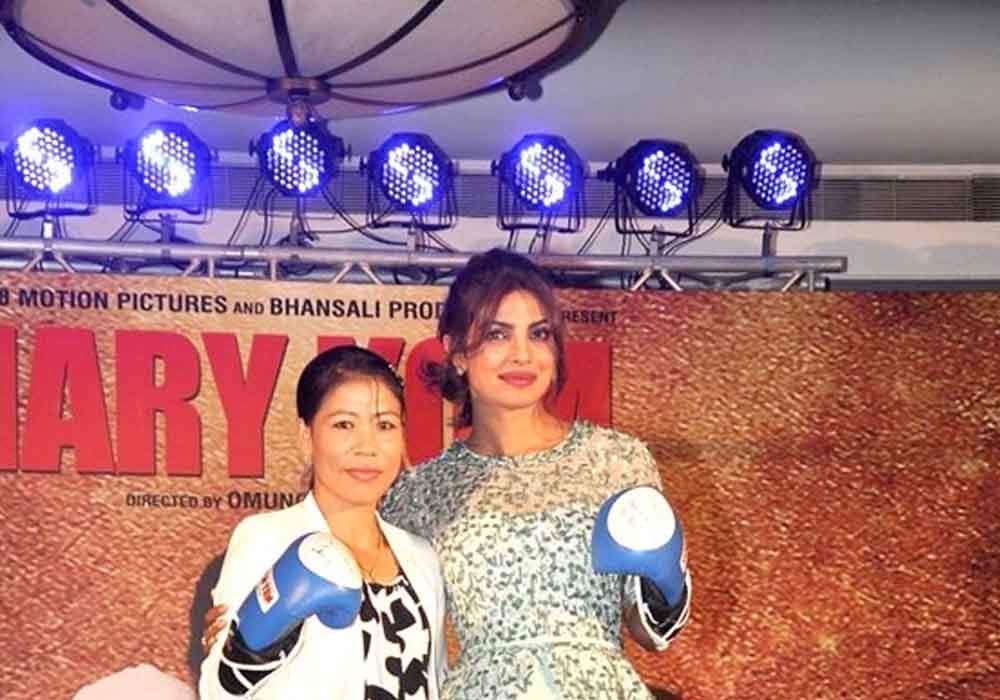 Photo Credits: Bollywood Hungama /commons.wikimedia.org
An ordinary girl from the Kom tribe of Manipur who fearlessly pursued her dreams without bothering about the bars and became the first female boxer to earn an Olympic medal for the country - M. C. Mary Kom, six times World Amateur Boxing Champion and an ideal for the youth to follow. The girl had numerous face-offs while chasing her dreams, but the best part was that, that she never quit fighting against the odds. By earning an Olympic medal for India, Mary even proved that winning is not all but to sustain that for a long course of time, is the real achievement. At present, Kom is training young girls for being the future boxers on whom the nation will be proud.
Geeta Phogat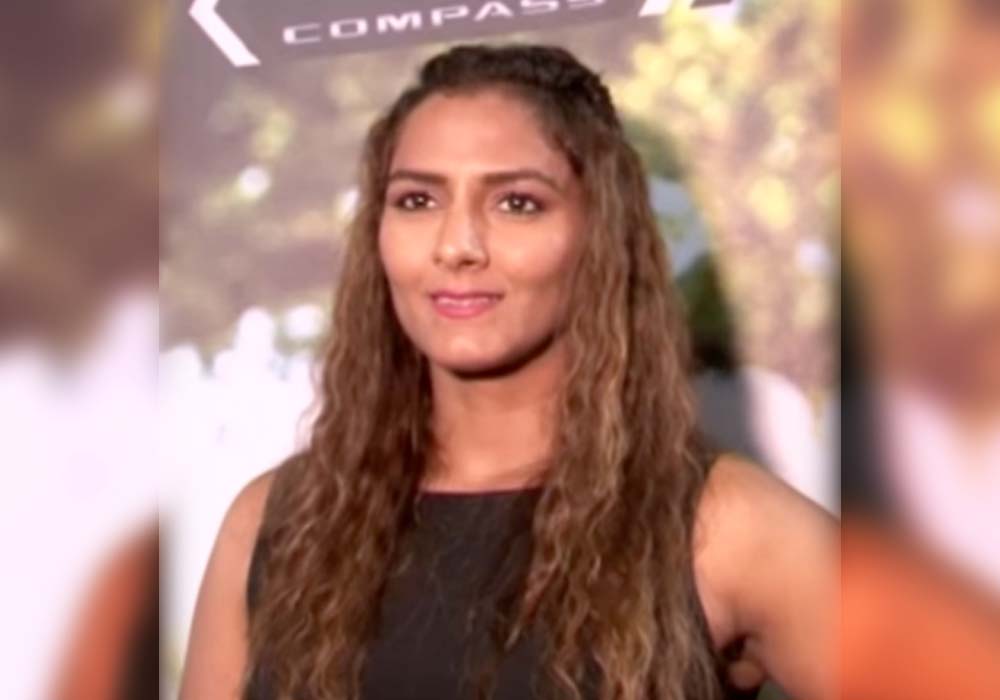 Photo Credits: BollywoodKilla / commons.wikimedia.org
It could never be thought of that a girl from Balali village of Haryana would have bagged India's first ever gold medal in women's freestyle wrestling at the Commonwealth Games. Geeta Phogat, a young sturdy freestyle wrestler who clinched gobs of accolades in a sports field which was earlier assumed not to be meant for girls in her village. With the lock stock and barrel support of her father and family, Geeta trained hard to earn a gold medal for the nation and her sincere efforts paid her dirt when she successfully competed at the Commonwealth Games of 2002. She has also secured two gold and a silver medal at the Commonwealth Championships and a bronze at the World Championship.
Anjali Bhagwat
This Indian Marathi girl has been reckoned as one of the shooting stars of the nation- Anjali Bhagwat, a professional in air rifle who bagged the number spot in the world ranking of 2002. Anjali is the only Indian to win the ISSF Champion's trophy in men and women mixed shooting event. She has earned a total of 12 gold and 4 silver medals in the Commonwealth Games and has set 13 international and eight national records in Air rifle shooting.
Deepika Kumari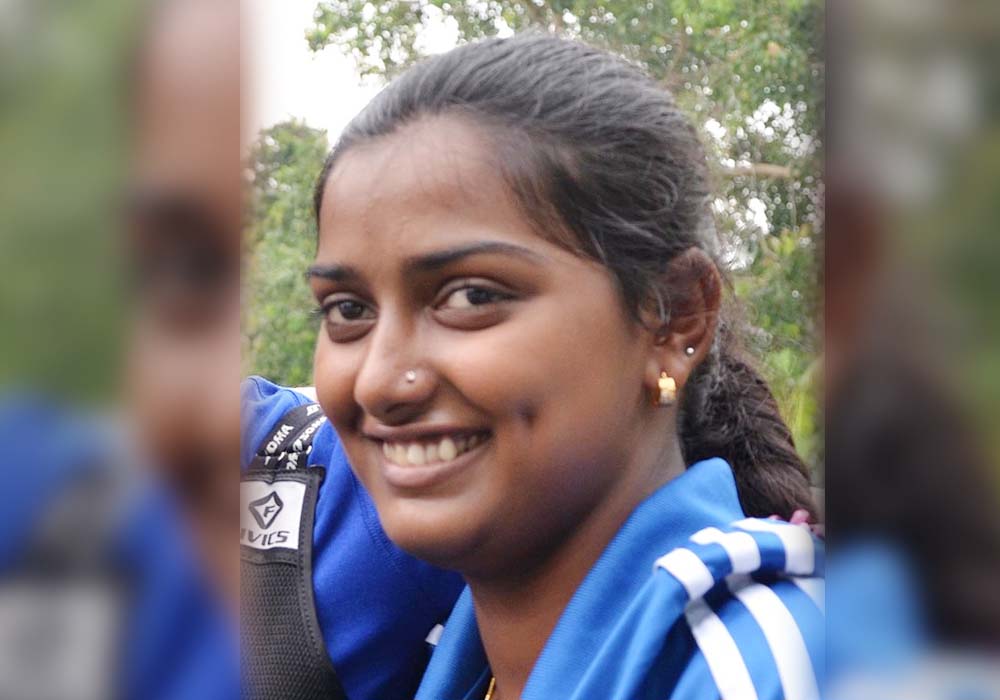 Photo Credit: Rajivranprasad / commons.wikimedia.org
A 24-year-old Indian Archer from Jharkhand, who has top-notched the world archery ranking in 2012- Deepika Kumari. As a child, Deepika used to practice targeting by hitting mangoes on trees with a stone and with homemade bamboo bows and arrows. Her hard ways finally paid her back when she won the Archery World Cup in 2006 at the age of 13. She proved her knack in recurve archery by winning two golds at the Commonwealth Games of 2010 and then secured three silver medals in FITA Archery World Cup in 2011, 2012 and 2013. Indeed, she has shown to the world that poverty is no bar to success.
Ashwini Ponnappa
One of the two female badminton players of India to secure a medal at the World Championship, Ashwini started training with the racket at a very young age and won her first national title in 2004. After six years, she won gold medals at the South Asian Games in mixed doubles and team events. The same year, Ashwini along with Jwala Gutta clinched the first gold medal for India in the Commonwealth Games and later on, competed in the London Olympics in 2012.
Divya Singh
Belonging to the Basketball family of India, Divya has groomed all the significant characteristics of a basketball player while watching and playing with her elder siblings. She has formerly captained the Indian National Women's Basketball Team and led the team at the Commonwealth Games of 2006. Her leadership conduct, academic strength and firm attitude have made her a successful player of her sport. Divya was the significant part of the basketball team that won the FIBA Asia Championship for Women in (Pool B) in 2007, Phuket International Invitational Basketball Championship in 2006 and 20th Asian Basketball Confederation Championship in which the team secured the second place.