The first thing that comes to our mind when we think of a bodybuilder is a minimally dressed person showing his / her muscles to the world. But meet here the spectacular bodybuilder wearing Hijab - Majiziya Bhanu of Kerala, who is breaking all stereotypes with her sporting feats. With an impressive stack of medals under her cap, Majiziya Bhanu is here to destroy that image and create a new one for you. Today, she is an inspiration to many girls and women in her village that now has a gym and women go there as much as men. She has walked to the spotlight and posed during the women's segment of the Mr. Kerala contest in Kochi in 2018. She was bestowed with the "Best Lifter" Prize in 2018 and bagged a gold medal at the World Powerlifting Championship held in Moscow last year.
An Overlook on her Major Achievements:
2017 Asian Powerlifting Championship (Indonesia) - Silver medal
2017 Asian Classic Powerlifting Championship (Kerala) - Silver medal in Deadlift
2017 National Unequipped Powerlifting Championship (Jammu and Kashmir) - Silver medal
2017 Strong Woman of Kerala title
2018 National Arm Wrestling Championship (Lucknow) - Gold medal
2018 Women's Model Physique (Kerala) - Gold medal
2018 Powerlifting World Cup (Moscow) - Gold medal
2018 World Deadlift Championship (Moscow) - Gold medal
2018 Best Lifter of the year
2019 World Deadlift Championship (Moscow) - Gold medal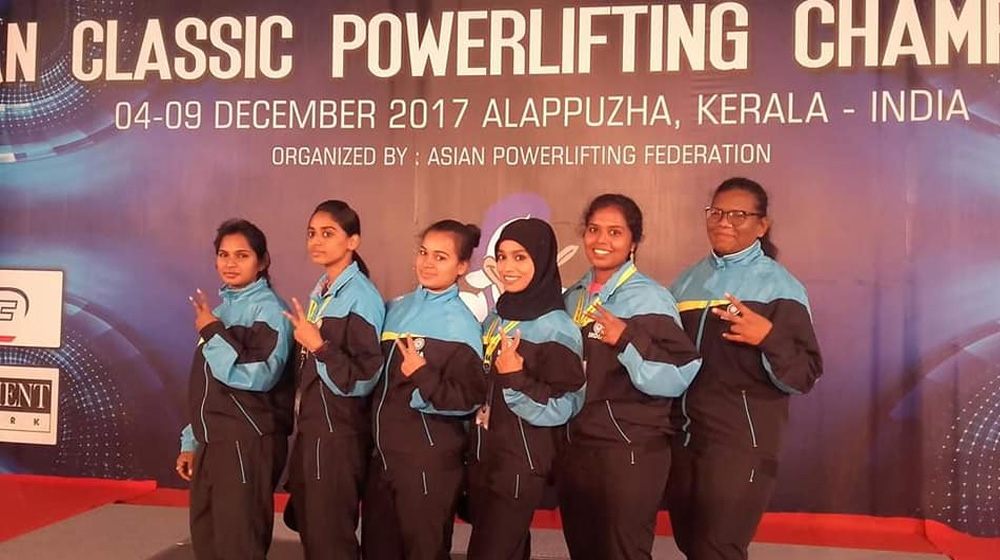 Image Credit - Facebook.com / Majiziyabhanuofficial
In an Interview with Sportsmatik, Majiziya told about her experiences which she faced in her powerlifting and bodybuilding journey. Here is the complete conversation -
You were very interested in sports in your childhood, but you belong from a small village. How many difficulties did you face in such a situation?
Yes since childhood, I have faced a lot of difficulty in pursuing sports because I belong to a small village. The awareness about sports is very less here and people don't have any idea about sports other than some very popular ones like football or cricket. There was a lack of awareness and lack of institutions so I started seeking powerlifting training 60 km away from my hometown. And still, we don't have any powerlifting institute in our village so it's very difficult for today as well as the upcoming generation who want to pursue these sports.
You started boxing in 2016 but left it because you were not allowed to enter the ring wearing dental braces. How did you revive from this situation?
I was okay with the situation but before I didn't know that I can't participate in boxing because we were doing practice on the pads but when we entered in the ring, we realized that we are gonna slip very badly during the bouts, so I understood that the rule is because of our safety and they were not annoying us. But at that moment, I got a bit depressed but my coach told me to not worry about anything and also suggested me to enter powerlifting as there is no such issue with braces in that sport. I thought about it and decided to follow my coach, and that's how I entered powerlifting.
You always wear a hijab while playing. How did it feel?
Well, I don't understand why sometimes people think that I am doing something extraordinary. I am not trying to bring religion or something like that in sports. The thing is, I am used to wearing hijab since my childhood when I was in school. So I had a thought that if I play a particular game or perform in some event then why do I need to remove hijab? Why can't I continue with it only? So this thought made me think differently and I decided to carry the hijab in my sport; so now, it feels good to be who I am.
Also, the best part is, my sport is powerlifting & it has nothing to do with hijab. I wear it and I'm proud of it because it is my identity. I feel special and unique when I go on stage wearing one and I want to tell the world that hijab is never an obstacle for a woman who wants to achieve the impossible. It is not just a piece of cloth, it confers strength and prestige.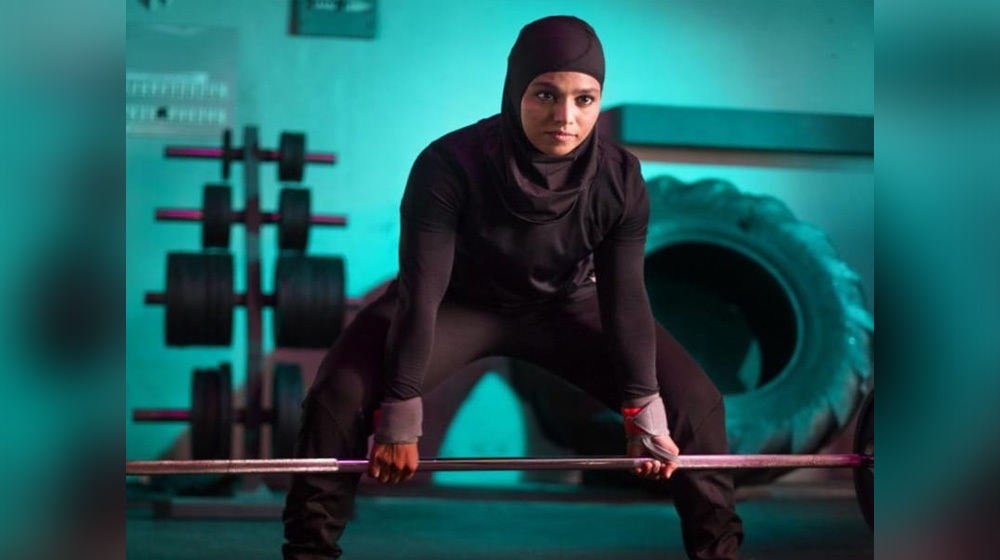 Image Credit - Facebook.com / Majiziyabhanuofficial
How did you enter in powerlifting?
As I already told you that earlier I had no clue about powerlifting. The only sport which I was familiar with was Boxing and had a big craze to pursue that. Meanwhile, my coach Ramesh Kumar told me to not take a break, to be active and suggested that I have to try powerlifting. So, that was the moment when I decided to be a Powerlifter and started practising. It was magical for me because, in just 3 months, I developed a great focus in the sport and even represented India at the Asian Games after that.
Some people were willing to sponsor you but they backed out after you made it clear that you would play with the hijab. So, who helped you in your first ever event?
Yes, I had that experience during my first championship. A company was ready to sponsor me but the situation went wrong when they asked me to remove the hijab if I want to get sponsored by them. I really felt really bad at that moment and I had a thought that they have to pay me for my talent, not for the hijab. Of course, I was going to represent the country not my individual self and they have to think like that instead of my religion. So I decided not to take that sponsorship but somehow I managed to participate. Even I took a gold loan to participate in my first championship. So yes, it wasn't really good to face such kind of narrow thinking in sports.
How important is the role of your family in your success?
My family supports me a lot. If I talk about my mother, she has a lot of caliber. She is very talented and was very active in sports, singing and dancing also. But since she too belonged to a very conservative background, her dreams remain unfulfilled. So she is basically living her dreams with me.
When I started powerlifting, so many people even from religion and my relatives told me not to do it. I faced a lot of struggle in between, also financially but my whole family strongly supported me. Somehow, I participated in my first event and won it, after which things have changed. People are now supporting me and they now want me to perform in every event.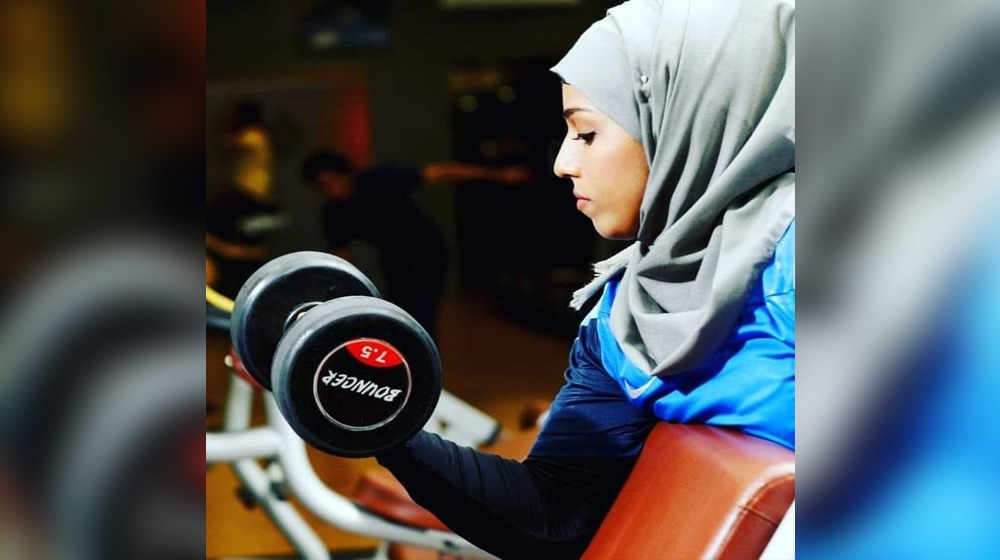 Image Credit - Facebook.com / Majiziyabhanuofficial
In 2017, you won a silver medal in the Asian Powerlifting Championship. What did you learn from it for next?
Actually, that was my first international championship, I had both good and bad experiences but yeah I got to know about my capacity and strength as I evaluated myself and thought about the changes that I have to make in the next competition. Those changes really worth it, if I compare my first international championship to now; I can feel a lot of difference as now I'm focusing on more professional training. I wasn't that professional when I played my first international championship but now things have changed. In reality, these types of experiences boost our confidence and bring big changes if one is willing to be better than before.
Do you see yourself as a powerlifting trainer in the future?
Professionally I'm a Dentist and love Powerlifting. It's a passion for me and I don't play that sport for a job as I already have it. But I love to start an academy for powerlifting because I know that there are a lot of people from my village who don't have a good opportunity to explore, so I would like to bring that kind of stage for them to polish their talent. I think every woman has to learn some basic moves of martial arts, and I really would like to give the basic MMA training to them. If I talk about the village girls, not every girl knows how to talk or communicate with people, so I would like to teach them about what can be done in such situations. So yeah, of course, I want to start an academy in future and not just for powerlifting but all kind of martial arts.
In 2018, you won the female segment of Mr. Kerala competition and clinched 'Strong Woman of Kerala' title thrice in the event. How was the feeling?
It was a very good feeling as you know that I don't have a long history in sports, neither had I come from a strong background. Whatever I've achieved, I got it all with my hard work in a very short period of time. As you can see on my profile, I started in 2016 and now it's only the beginning of 2020 so it's like just 3 to 4 years. So yes, it feels great to see people's reactions as before and now is totally different and I think sometimes, being different from others is really amazing.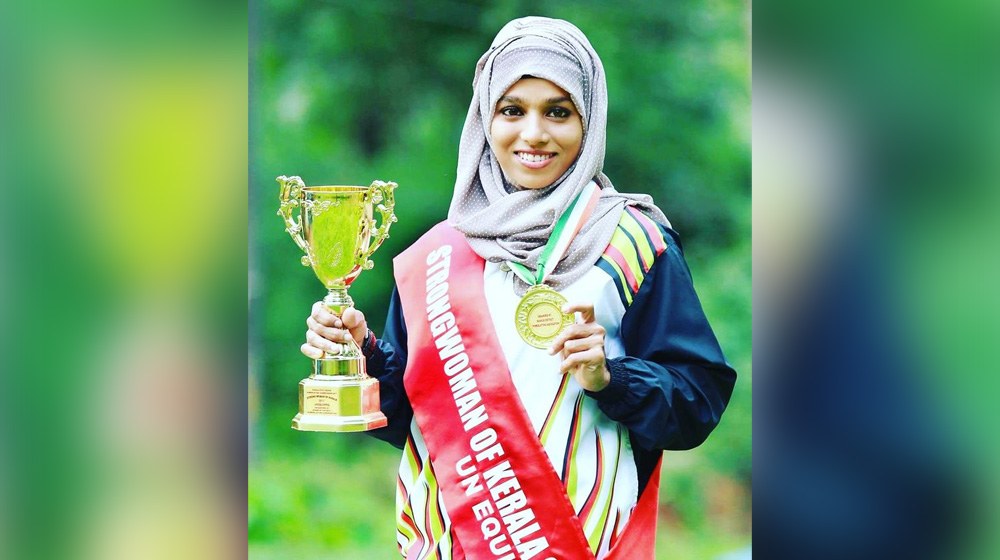 Image Credit - Facebook.com / Majiziyabhanuofficial
You clinched a gold medal at the World Powerlifting Championship 2019 in Moscow. How was the experience?
Actually, there were only 20-25 people from India who went to Moscow for the Championship, and everyone from different states. I was the only girl from Kerala in the group. We went there as a team but I was alone & had nobody to support me there. It's like we didn't have sufficient people and resources to rely on. I was about to cry at that moment because I was a bit scared but somehow I managed myself and performed really well. I was quite happy after that. I think the government should do something for all that. At least they have to keep some people there to take care of athletes like us. After the participation, I didn't even take a single photo because I had nobody to celebrate my victory with, so I think it will be great if they add 2-3 people extra to help us.
Who is your role model?
My mother is my role model because she supported me in every phase of life. She stood for me always and is the reason I am here. She was the only one who asked me to follow my dreams. It was tough, but with her support, here I am as she wanted me to be the best. If I talk about sports, Serena Williams and Mary Kom inspire me a lot.
What advise you want to give to every female athlete of the country?
All I want to say is clarify your dreams, listen to your intuition, have the courage and take risks, nurture yourself, go with the flow, don't be afraid, work hard and stay focused.
You chose sports because you wanted to bring a change in Muslim society. Tell us something about this.
During my childhood, I went to a Muslim school and then a Muslim college. I was never a No. 1 student; I always finished at 2nd, 3rd or other positions. That was the pressure I always bear. I was brought up in a conservative environment, we all have to follow family traditions, believes of society and all. So, I always wanted to make some revolution in society. I want to show the entire world that wearing hijab is not an obstacle in achieving your dreams. Religion, finances or clothing, nothing is an obstacle when it comes to pursuing your dreams. And they should never be an excuse for you to stay away from the field you love.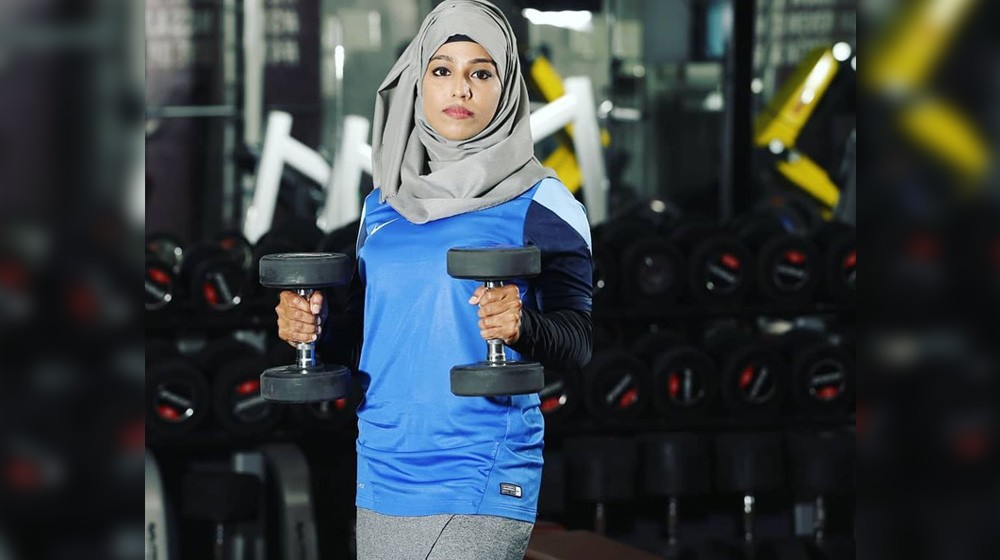 Image Credit - Facebook.com / Majiziyabhanuofficial
What are your views about the initiative taken by Sportsmatik.com?
I think it's a great platform because Sportsmatik promotes not just known players or known sports but also the unknown players from other sports. There are a lot of world champions who are hidden from the world, and I think through Sportsmatik, they have an opportunity to highlight their talent as well as their sport. It's really a commendable initiative for not so known athletes to connect with people to get some popularity and also the sponsors.
Dressed in a full-sleeve black outfit and a hijab around her neck, the powerlifter Majiziya Bhanu remains a symbol of strength and inspiration. She has been declared a three-time "Strong Woman of Kerala" by the Kerala State Powerlifting Association since 2016 and has seen it all. With her determination and perseverance, Majiziya has broken not one, but multiple stereotypes. Majiziya has also emerged as an inspiration for many women in their town.
The Sportsmatik community applauds Majiziya Bhanu and wishes her all the best for her future endeavours.