Yuvraj Singh had reasons to believe he was ready to become India's next captain after Dravid decided to left captaincy, but the selectors went with MS Dhoni for the 2007 T20 World Cup.
Despite being one of the most successful winners of India's white-ball cricket matches and one of the main reasons for India's victory in two world cups - the 2007 T20 World Cup and the 2011 ODI World Cup, Yuvraj Singh has never captained the national team of India, not even in a single match.
Two years after his retirement, the brave left-hander who rarely spoke of regrets about not earning the captaincy of India said that he expected to lead India in the first T20 World Cup in 2007, ahead of future captain MS Dhoni.
Yuvraj had his reasons for expecting the India Captaincy
Speaking on the '22 Yarns' podcast with Gaurav Kapur, Yuvraj talked about how the decision to withdraw senior cricketers such as Sachin Tendulkar, Sourav Ganguly and Rahul Dravid raised hopes for India's captaincy for him.
Yuvraj was next in line after Dravid decided to leave the captaincy, as he was already one of the team's mainstays of the limited-overs and was slowly finding his feet in red-ball cricket.
But the selectors chose MS Dhoni, who had just begun his meteoric rise into international cricket.
"So basically, India lost the 50-over World Cup in 2007, right? I mean, there was a real mess in Indian cricket, and then there was a two-month tour of England, and then there was a month tour of South Africa and Ireland. And then there was the month of the T20 World Cup, so it was about four months away from home. So the seniors probably thought they needed a break, and apparently, no one took the T20 World Cup seriously. I expected to become the captain of India at the T20 World Cup, and then it was announced that MS Dhoni would be the captain," said Yuvraj Singh.
Talking about his relationship with Dhoni, Yuvraj said that he never had any problems with the former Indian skipper.
"Yes, obviously, whoever becomes the captain, you have to support that guy whether it was Rahul Dravid, whether it was Sourav Ganguly, whoever in the future, after all, you want to be a team man, and that was me. In any case, the seniors were resting - Ganguly, Dravid, Sachin. So Zak [Zaheer Khan] says, 'I have to rest too. It has been a long tour.' I remember the first game was between the West Indies and South Africa, and Chris Gayle scored a hundred in 50-55 balls. So Zak sends me a message at night and says, 'Thank God! I rested for this tournament.' and when we won the tournament, he said, 'Oh no! I shouldn't have been resting'," added Yuvraj.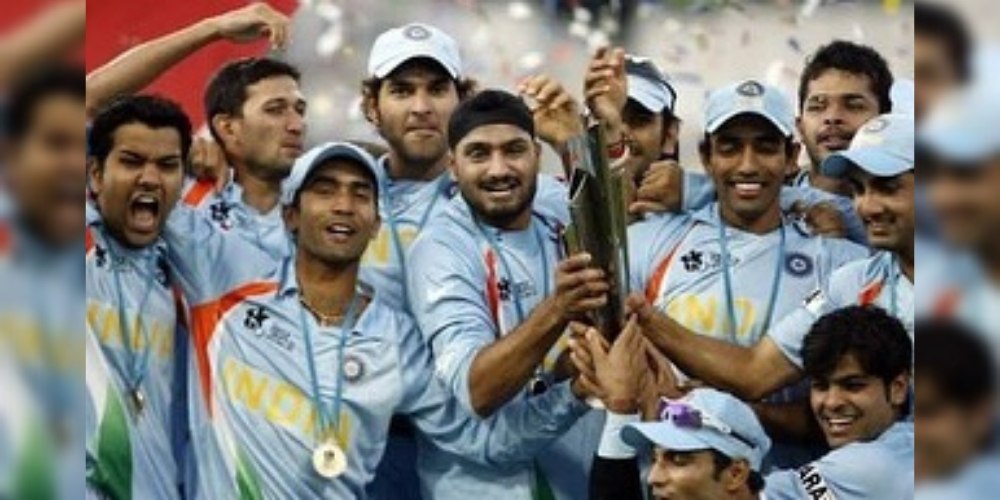 Photo Credit: Instagram / Yuvraj Singh
Despite everything, India won the inaugural T20 World Cup.
Yuvraj, who was one of India's brightest players in the tournament, said the young Indian team did not have a specific strategy; they were just playing their natural game.
"But anyway, starting for the 2007 World Cup, we were a young team. We didn't have an international coach or really big names. Lalchand Rajput was our coach, and I think Venkatesh Prasad was our bowling coach and we were a young team commanded by a young captain which just landed in South Africa. I don't think we had too much strategy, and nobody had any idea about T20 strategies because it was the first tournament. So we thought, 'Let's just go and play the way you know," said Yuvraj.
Dhoni was thrilled after seeing Yuvraj hit 6 sixes
Yuvraj Singh and MS Dhoni gave fans some of the greatest moments of Indian cricket while batting together. Yuvraj was in the non-striker end when Dhoni smashed the winning six of the 2011 World Cup. Four years earlier, in another world event - the T20 World Cup - Dhoni stood on the non-striker side when Yuvraj became the first and, to date, the only batsman to hit six sixes in one over in T20I.
Nearly 14 years after Yuvraj hit England's Stuart Broad for six sixes in an over in Durban, the former Indian all-around revealed how captain Dhoni felt standing at the non-striker's end.
"I think MS was very happy. If you're the captain and the other guy just smashing six after six, you're just happy that the score goes up, and it was a must-win game. I remember that I hit two good boundaries off Flintoff, which he clearly did not like. He said something to me, and I answered back. It was a pretty serious fight at the time. The umpires came too. I just felt like I wanted to knock every ball outside the park." Yuvraj said.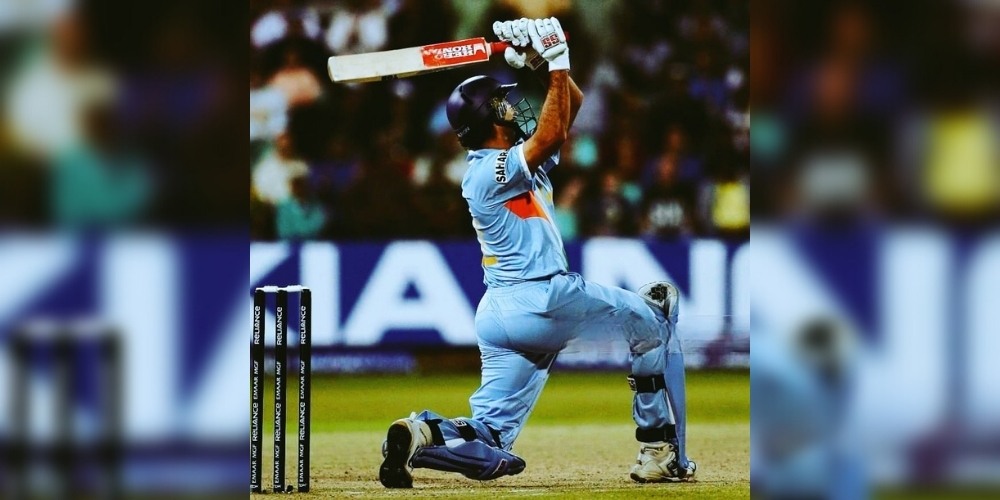 Photo Credit: Instagram / Yuvraj Singh
Yuvraj also recorded the fastest T20I fifty in just 12 balls in that match, which helped India survive in a tournament, which India later won by defeating Pakistan in the T20I finals.
The left-hander, who played another brilliant inning in the semifinals against Australia, explained how he prepared for full-length delivery when he hit Broad with a pair of sixes at the start of the over.
"Fortunately, the first ball I hit (off Broad) went out of the park. The second ball, which I hit, went into the crowd. The third ball, which I hit, went over to the point where I hadn't even hit a boundary in my career. Collingwood came and told Broad to keep bowling yorkers outside the off-stump because the off-side was big. But Broad thought about bowling into my legs. So when he decided to do it, I knew he was in trouble. The fifth ball hit the toe of my bat; it was a small boundary that went over Flintoff. Sixth ball, I knew he had to bowl the yorker. So I was ready to hit him straight, and it was in my arc," said Yuvraj.
"My first look was to Flintoff, giving him a cheeky smile. My second glance was at Dimitri Mascarenhas, sort of telling him that the scores are settled, and then obviously, I did a fist pump with Dhoni. I didn't actually notice that I had smashed six sixes. So for me, it's all about settling scores with England." added Yuvraj.