Majorly everyone has a nickname; our parents used to give it to us with love. Nickname is the symbol of affection given to us by our loved ones, friends or admirers. Sports have always been one of the most admired activities; the players are loved and respected worldwide. Hence it's evident that they receive a lot of nicknames, from their fans & media worldwide.
Here are some of the most exciting nicknames of Indian athletes -
Major Dhyan Chand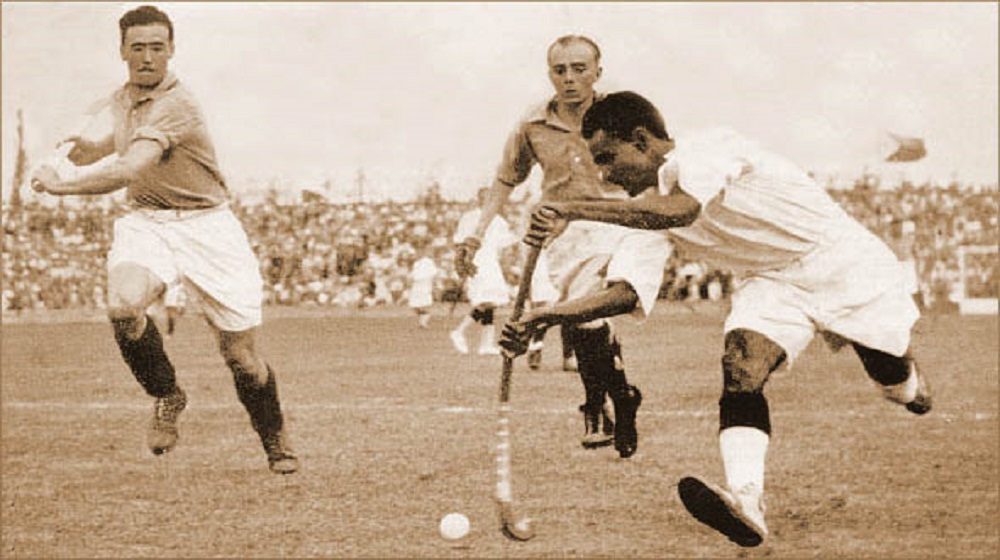 Photo credit - Wikipedia.org
The legendary hockey player is also known as "The Wizard" or the "Magician of hockey". He is widely recognized because of his incredible skills between the hockey stick and the ball. He represented India in the pre-independence era. He had an extraordinary goal-scoring capability and has earned three Olympic Gold Medals in hockey. Because of his presence and leadership at that time, India was very dominant in hockey. Dhyan Chand played his final international match in 1948, and till then he had already scored more than 400 goals in his overall international career.
P.T. Usha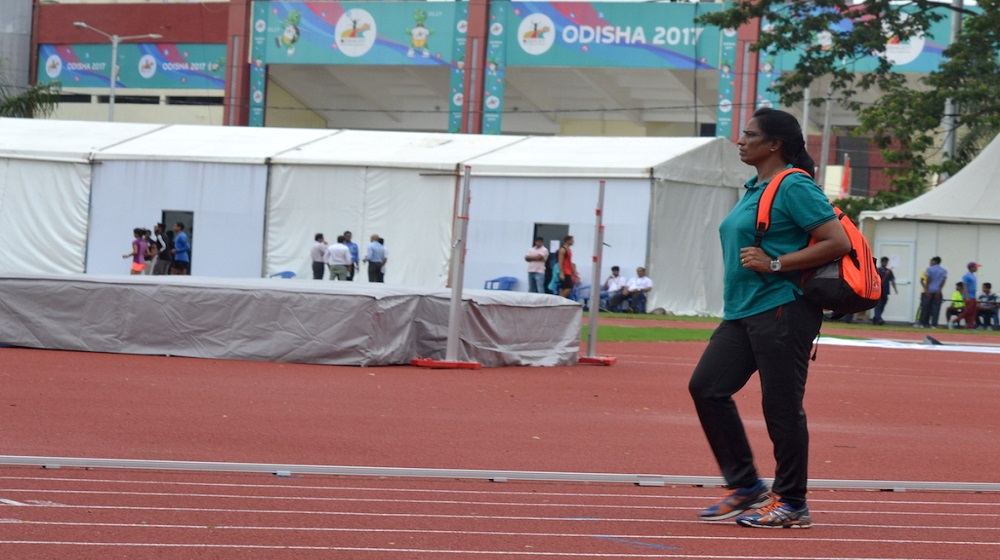 Photo credit - Odisha Games 2017 / Wikimedia Commons / CC BY-SA 4.0
Pilavullakandi Thekkeparambil Usha was born in Kerala & is fondly called "Payyoli Express" & the "Golden Girl". The legendary sprinter has won a gold medal in the Asian Athletics Championships in 4x100 meter relay race. She is the youngest Indian sprinter, who at the age of 16, gets to compete in the Olympics in 1980. She has also won 13 golds at ATF meets. With a winning of so many gold medals, she is also named as India's Sprint Queen. She is the first Indian woman who reached the final of an Olympic event.
Milkha Singh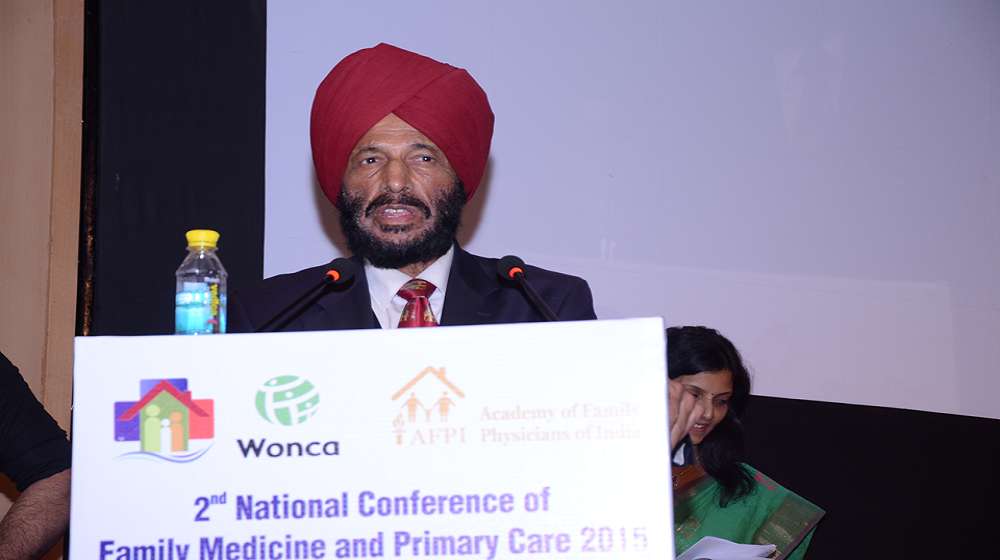 Photo credit - Family medicine India / Wikimedia Commons / CC BY-SA 4.0
Milkha Singh is an extraordinary sprinter who served the Indian Army and represented India in various international platforms. He was the first Indian athlete to win a medal in Commonwealth Games. He is a remarkable sports icon of all time. Because of incredible speed on track and the number of medals he earned throughout his career, he is regarded as the "Flying Sikh" of the nation. His 400 meters national record stood for 38 years. He has represented India in Asian Games and Olympic Games too.
Sourav Ganguly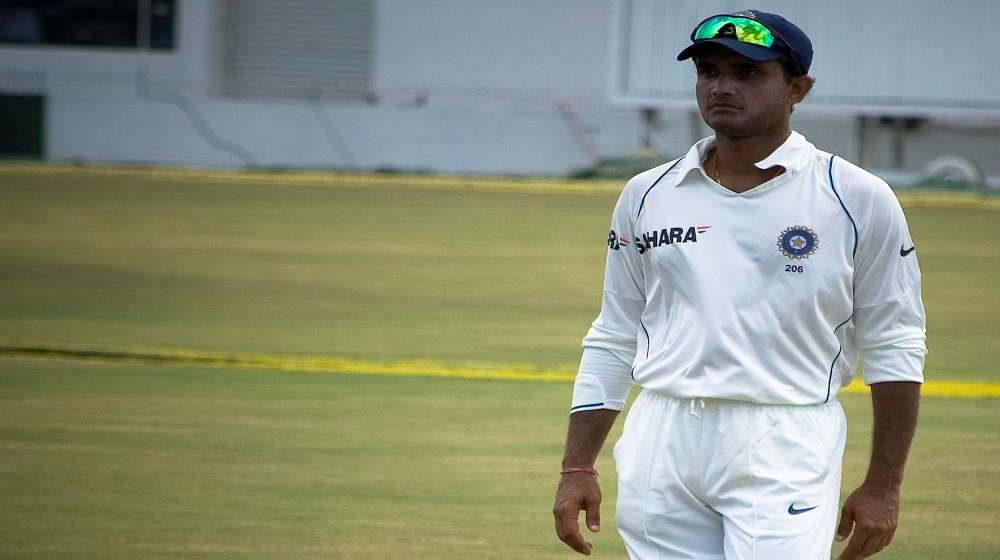 Photo credit - Hash Milhan / flickr.com / CC BY-SA 2.0
The Dada of Indian Cricket, former captain, commentator and now the BCCI President, he has established himself as one of the world's leading batsmen and a legendary captain of the Indian Cricket Team. With his spooky strokeplay, square of the wicket and the covers, he is regarded as the "God of the Off Side". He had scored over 11,000 runs in ODI Cricket. He has a winning record of 21 matches out of 49 test matches. Being so successful around the world, he is regarded as the "Bengal tiger" and is the only player from West Bengal who has proved his worth in the field of cricket.
Mary Kom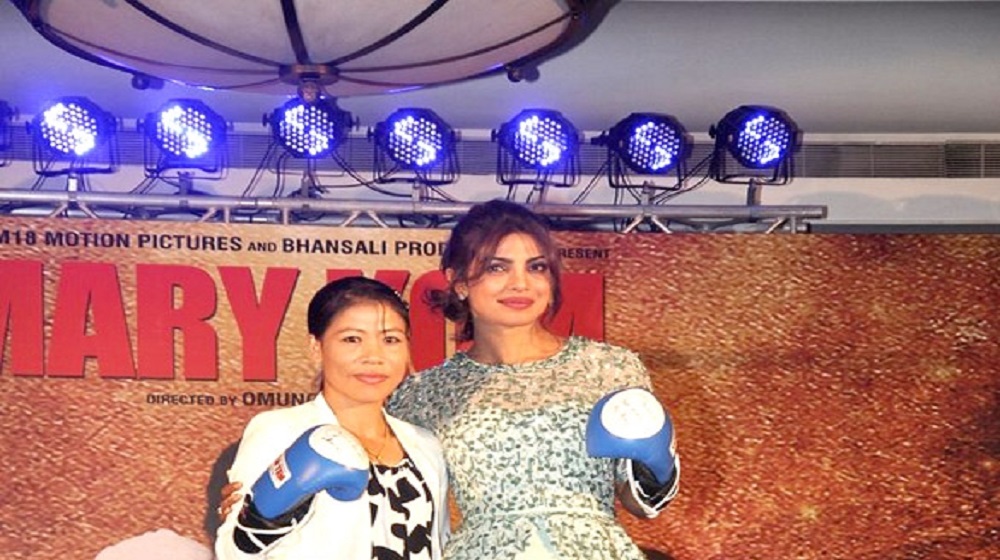 Photo credit - Bollywood Hungama / Wikimedia Commons / CC BY-SA 3.0
"Magnificent Mary", who is a six times World's female Boxing Champion and also an Olympic medalist, was also conferred with the title of "Meethoileima" for her legendary achievements in boxing. She is the only female boxer from India who has achieved so many medals and trophies internationally. Boxing was always dominated by males of the society, but Mary has broken all the stereotypes and outshined herself as a successful boxer of all time.
Virat Kohli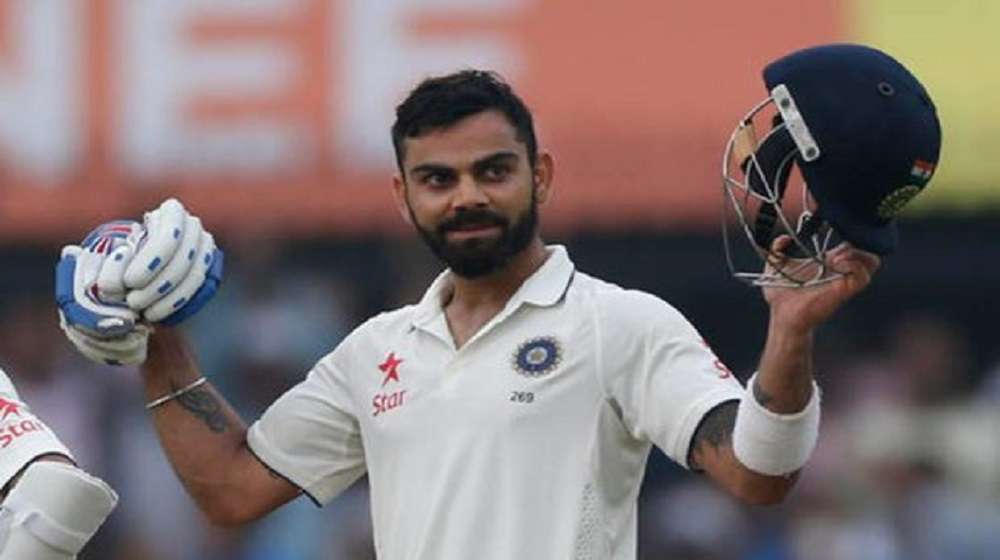 Photo credit - BMN Network / flickr.com / CC BY-SA 2.0
As a captain of the Indian cricket team, he has excellent potential and has led to various victories for the team and is widely known as "King Kohli". This energetic batsman has many records under his name and today he is a very famous and successful player. Not only on the field but Virat is also appreciated for his handsome looks. During his young age, he was kind of chubbier with long ears and chubby cheeks. Once after getting a short hair-cut, it made his features stick out more; this made his coach from Delhi thought his looks are similar from Cheeku, the rabbit from Champak. After this, he got his nickname Cheeku.
Mahendra Singh Dhoni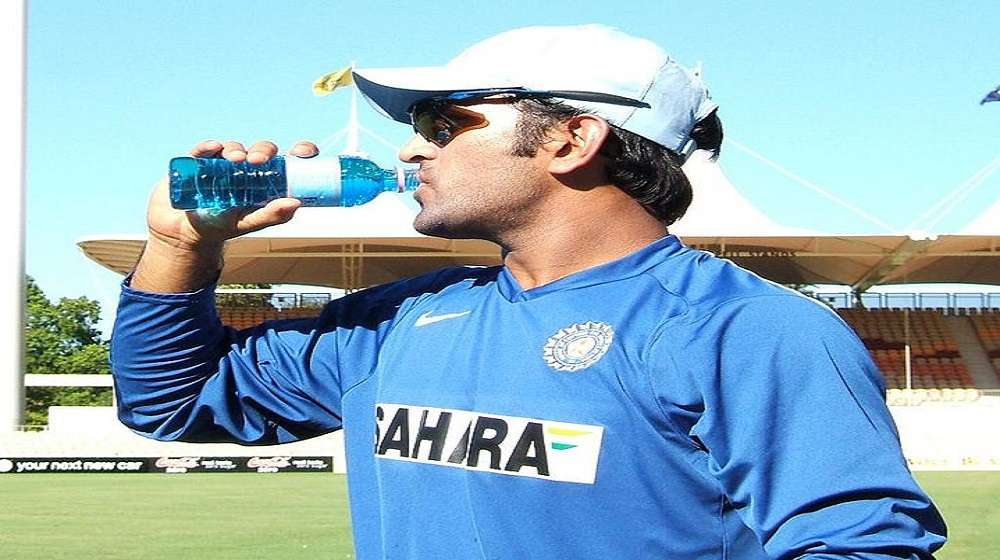 Photo credit - Blnguyen / Wikimedia Commons / CC BY-SA 3.0
He is the "Captain Cool" of our Indian Cricket Team. His patience and calm nature while captaincy has made everyone wowed him, and he collected all praises. Mahi is a short name for Mahendra, and once he got fame, everyone started calling him Mahi with love and admiration. Dhoni has led the team to win the 2011 World Cup after a drought of 28 years and is known as the "Best Finisher" of the Indian Cricket Team. He is also the first captain to win all the three limited-overs ICC trophies. In 2009, he led India to the number one position in the ICC Test Rankings for the first time ever.
Rohit Sharma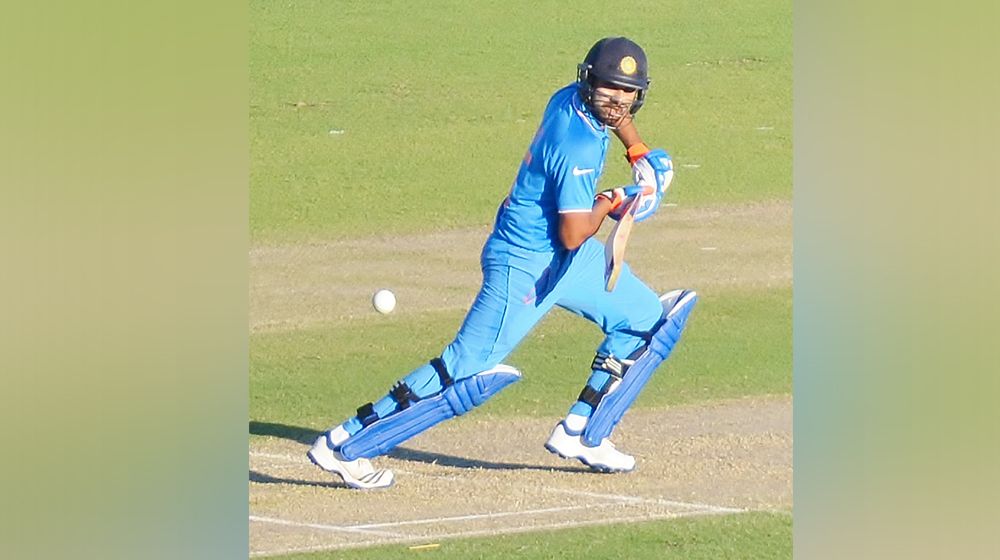 Photo credit - Bahnfrend / Wikimedia Commons / CC BY-SA 4.0
One of the most loved Indian cricketers, Rohit Sharma is the vice-captain of the Indian national team in limited-overs formats. With an extraordinary run record, he is widely known as the "Hitman", the title given to him by Ravi Shastri during a match commentary in 2013. The famous cricketer Yuvraj Singh gave him a unique nickname Shaana as he considers him as the wisest guy of the team. Rohit's wife Ritika Sajdeh used to call him Ro, which his teammates also use.