A former national badminton player and the current coach of the Indian Para-badminton team who brings the para-sport scene, passion and dedication to India, and is behind the rise of champion para-athletes. He is none other than Coach Gaurav Khanna, who has dedicated his life to train the physically and intellectually challenged athletes to achieve their dreams on the badminton courts, and what was ultimately achieved is what many believed was impossible.
In an interview with Sportsmatik, the iconic coach talks about the players, competitions, facilities and awareness of para-badminton in India.
Achievements -
He is presently the head coach of Indian Para-Badminton team.
He is continuously working for Disability Badminton since past 15 years.
The Indian Para-Badminton team has won around 300 medals at the International level under his training.
He has also trained hearing impaired and physically challenged athletes.
3 of his athletes Rohit Bhaker (Deaf), Manoj Sarkar and Pramod Bhagat (Para-Badminton) are Arjuna awardees.
Under his training, 6 of his players qualified for the upcoming 2020 Tokyo Paralympics.
When and why did you opt to coach rather than being a player?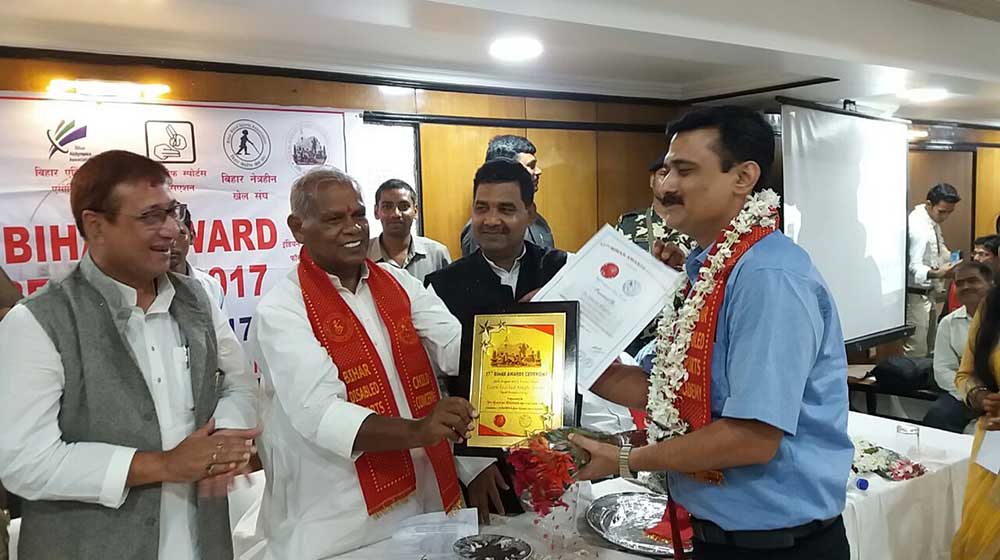 Actually, I was a player and played my last national game in Udaipur in 1998, where my knee got injured, and afterwards, I had gone for surgery and arthroscopy for both the knees. After that, I got selected as RPF Officer and went for Commando training as well. Then, I returned to Lucknow where my mother was involved in some religious activities. Being a player myself, I have noticed some MR Players, Hearing Impact players and Ortho players, that there was minimal participation of them at the practice session, so I thought to give some support to them. I started teaching them how to play, and from there slowly my interest in coaching has gone up and I tried to search more and more players from the rehabilitation centres and some of the likes. And later this interest has converted into a passion when I have seen many of the players delivering very good results.
How different is to coach a regular badminton player and Para badminton players of different categories?
If you talk about a professional player, there is no difference at all, and neither I want my players to think about any difference because once you are in the professional activity, the number of efforts, physical strength, load and the amount of expectations of other people from you remains the same. So with the hardship that you already have in terms of physical or mental complexities, it is more challenging for you to prove yourself in society and also on court. So in that case, I don't think that there is any difference between the Para-professional player and able-bodied professional player.
Although, if you talk about coaching sessions, I find it more challenging because in able-bodied, we have three groups A, B and C. In A; you can find the elite players, B is for mediocre players who can be elite and C is for beginners. So afterwards, as a coach, I have to make the schedule for everyone, and easily I can let them play. But if I talk about Para-Badminton Players, among the elite players, there are three categories and many disability categories like SL3, SL4, SU5, SS6, WH1 and WH2. Among these categories, there is one player who is having an accidental injury, another who is having Polio; some other who has got some deformity or something like that. And situations like some are having problems in the right leg, some in the left leg, some in the left or right hand.
So everything is challenging as you have to make your strategy for coaching with a separate plan for all to equal deformity of the players.
You were the coach of the Para badminton players who bagged 9 medals at the Asian Para Games 2018. Share the moments of victory.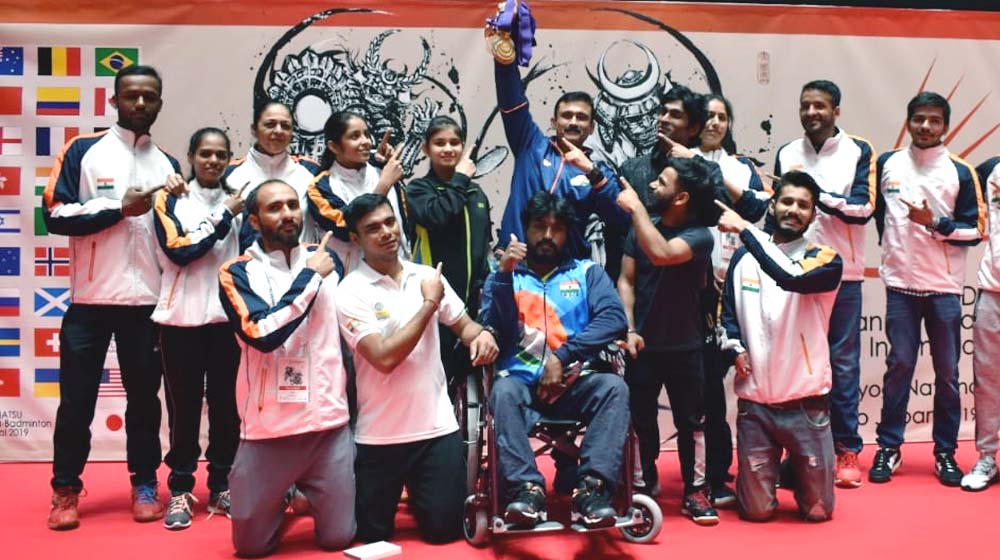 I would like to mention first that in 2019 World Championship, we got 12 medals and 7 medals while returning from Japan, so the journey wasn't ended in Asian games only. After the Asian Games, we have achieved around 28 medals. But the journey of Asian games was magnificent, definitely, as in Lucknow, there was no place for all players to camp together but during the games, I used to teach each one of them, and we had a good training session. Although we couldn't get much support from other ends regarding play, still we managed everything which was converted into excellent results where Tarun, Pramod and Parul got gold medals. So that was a wonderful experience as in team event we got bronze and in total, we got 9 medals.
When we came back, our respected Prime Minister called us for having tea, and there we had shared wonderful moments with the Sports Minister who gave us very nice dinner party, and we were treated the same way like the able-bodied players. Overall para-athletes won 72 medals and we had a good contribution because the first medal won by the paralympic team was in Para-Badminton only and the last medal among the 72 medals was also from para-badminton won by Tarun. So it was an excellent thing because we had successfully started our journey, and it ended outstandingly. So yes, it was a wonderful moment.
Your student Pramod Bhagat has won gold medals at the IWAS Para Games. What was the training strategy for the stage?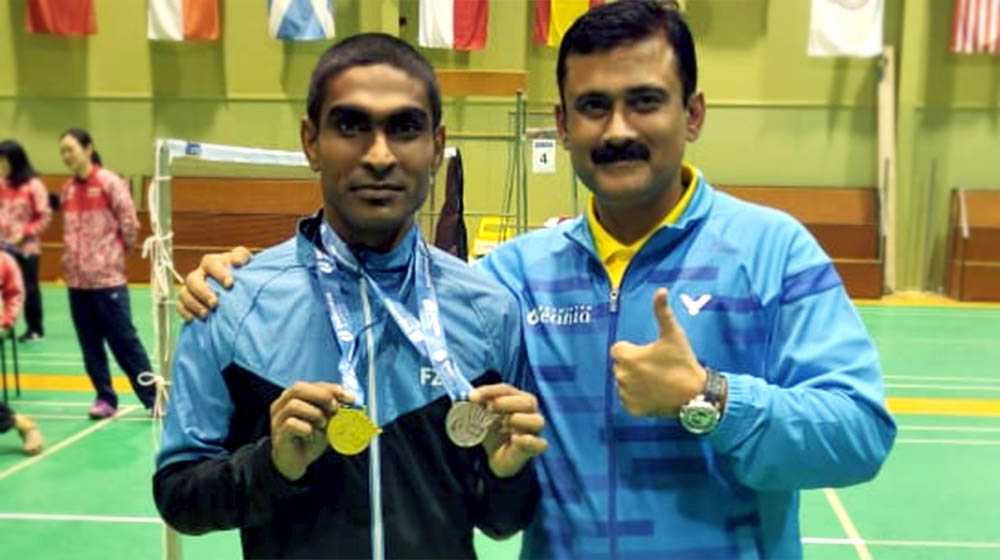 First of all, I would like to mention that if you talk about World Games Dubai, then not just Pramod, but Sukant and Parul also won gold medals. If I talk about my training strategy for Pramod, he is a very technical player, but during Asian Games, he was struggling with an injury. If we go to flashback just before Asian games, it was a nightmare for Pramod because whenever I used to put a load on him he gets injured. So we had to gradually work on his injury along with the problem he was regularly having, and he was also getting mentally demoralized, every time he was getting injured. We were showing him to the concerned physiotherapists and on that time, we weren't getting any support from anywhere, so we decided to make a definite plan for him, and somehow we had improved his physical fitness, which was the real requirement at that time otherwise he is naturally a good player, and when he got the mental boost and his physical strength & fitness, it was like a U-turn for him. He won gold medal not only in IWAS games but also in Asian games. This year he won gold medals in six events out of eight events where he played. Things are perfect for him, and I hope he will continue his journey of winning medals in upcoming events also.
What is the best technique for a player to get going in an ongoing match when you are physically and mentally tired?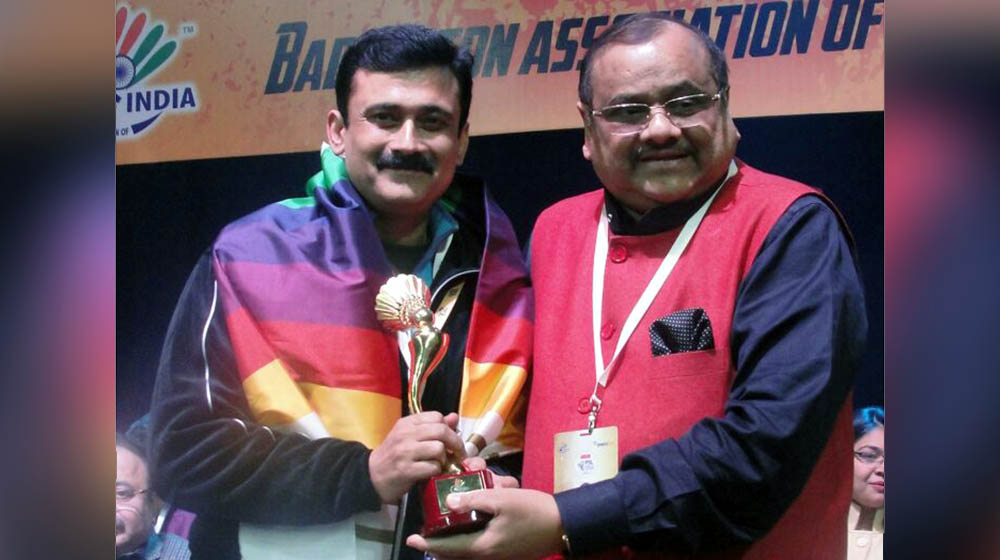 This is a process which each player learns from the experience while some are mentally so strong that they can easily make a comeback and overcome any time, even if they are down. For this, the foremost thing you should have is physical fitness and strength. Once you overcome, you should have the motor abilities, positivity in yourself, and a precise determination in your mind with a strong will power, that you can come back and make a turn-around regarding the result of a match. Zeal, strong determination and strong willpower is what you have along with fitness that can make any turn-over.
What's your coaching mantra?
Be a good human being first whether you are a good player or not because if you are not a good human, then there is no use of anything because the stage of being a winner or a successful sportsperson will definitely end off one day. But if you are a good human being, always helping everyone and always being thankful to those who have supported you during the journey of the victory then things will keep in place, keeping in view the hard times which you already have, and nobody has supported you. So once you become able to help others, then definitely you should be thoughtful on that tough period, that you have faced should not be there for the youngsters and the future of the country. This way they will be able to think that somebody who has crossed the path has made a clear path for them to go ahead.
You are the Government Observer of the Badminton Association of India. How do the Association efforts to bring the best players forward for big stages?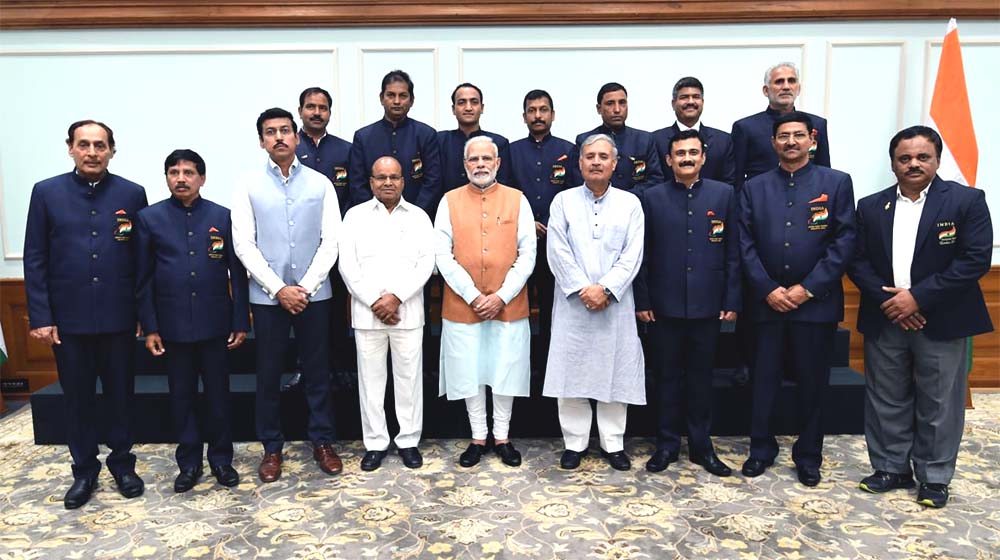 That's the old thing because presently I am working as the head coach for the National Para-Badminton Team and I'm no more a government observer. I would like to say that now the time has come and people are on support for Para Athletes. It has come with the vision and with the efforts of our government and also with the support of various good foundations such as Go Sports and The Olympic Gold Quest (OGQ). Our 7 athletes are under Go Sports and some others are being supported by OGQ. They are supporting me for my training, my classes and whatever they have in Lucknow. Previously we were in sports college and now we are in BBD Academy. These foundations are really supportive, we are in regular touch with them, and they always used to ask about our requirements. My five­­ athletes are in TOPS (Target Olympic Podium of the team of the government of India), so they are also being supported. Things are going good; now it's the time where we should not complain about the system and the problems we are facing. Whatever we have, we should use it and deliver a better result for the country.
What are the facilities you provide in your academy? How do you use technology in training?
We have excellent facilities here, we have rented a perfect place for training, and if I talk about technology then we have the best equipment, best physiotherapy machines, and we have already purchased all kinds of machines. Also, we have bought various training equipment from Decathlon, and we are in line to buy the multi-feeding machine, the interval training machine and other equipment and even by January 2020, we will be going to shift in a separate academy which is dedicated for the Para-Badminton athletes only, which is very high-tech in terms of videography and the analysis of the players while practising and playing. So there is a significant role of technology at this particular stage when we have support staff like nutritionists, also we use sports time technology and all the other things. So yes, of course, the time has come where we should adopt and encourage these facilities in the system of coaching to get the benefit and improve the performance.
What are your views on the efforts of the Paralympic Committee of India in supporting the para-athletes?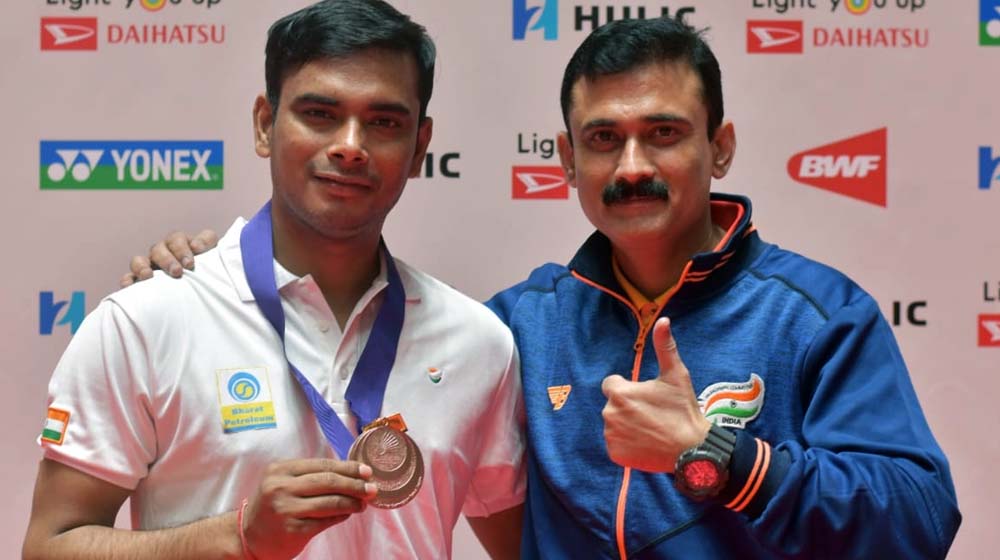 Paralympic Committee of India is doing good for us, and they have already provided us with synthetic courts which is worth 26 lacs approx. They have also given us the high-tech racquets of Yonex and have helped us to get shuttlecock for our practice. So again I will say that the community has to look after so many para-sports like Para-Swimming, Para-Judo, Para-Table Tennis, Para-Wrestling, Para-Athletics and others. So even with that, they have helped us a lot with whatever they can. And we have been funded for the event through SAI for Uganda and the World Championships also. This proposal was made by the Paralympic Committee only, so all I can say is that I am very positive on the part, and I have nothing to criticize anyone. This is our time to deliver the right results and whatever support they have provided us, we have to utilize it and deliver better performances.
How does a lack of financial support affect the game of athletes?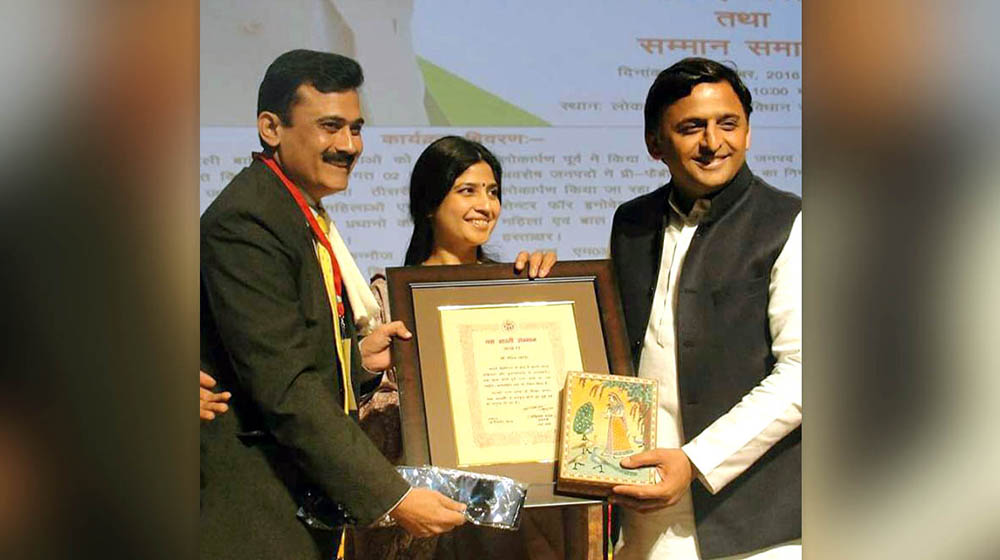 I'll say again that there was a time when we had a hardship of finance. Many of my participants could not be supported in any international event just because of the financial constraint, but now we have the support of TOPS, Go Sports and OGQ. Three and a half years back, there was a sixteen-year-old girl Palak. She met me in a mall with her mother. I have a habit of seeking and finding somebody to encourage as much as I can. I was really affected by her, told her to play badminton and come to my academy, after that, she had started coming to Lucknow to play but had to make so much expenditure because she had schooling in Punjab and being minor she used to live with her parents and depend on her parents economy. So after seeing her passion, I decided to train her for the best and trained her for the national championship in Junior category. And I believe that she is also ideally the youngest qualifier for the Olympics. But she was suffering from financial hardship because of regular travelling from Punjab to Lucknow and also in the participation because there were 13 events.
Similarly, Abu Hubaida and Prem are wheelchair athletes who did not participate in many Olympic events because of financial constraint. But now the OGQ has helped them to get the wheelchair which costs six lakh rupees so yes all I can say is nowadays it's not that hard to get financial support if somebody has the potential for the sports.
What are your views about the initiative taken by Sportsmatik.com?
Ya, I have seen Sportsmatik.com through various news and posts on social media. It's a good platform. I think that all athletes of the country, whether able-bodied or para-players should be given equal opportunities, honour and facilities so that their talent also get recognized and people can understand that every sport and every athlete deserves equal respect. Wish you guys all the best.