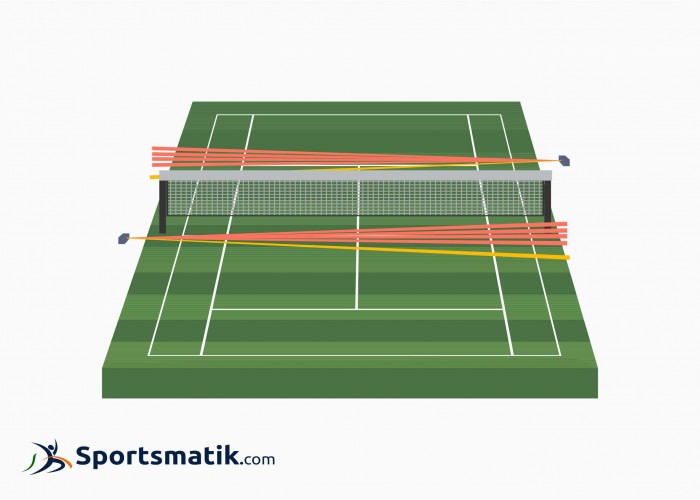 Updated On : 09 Jun, 2022
Trivia
At the Wimbledon event held in 1980, Ilie Năstase got down on his hands and knees to talk to the Cyclops to argue an "out" signal.
Cyclops is a computer-based technological system (commonly used in professional tennis) uses infrared beams to help in deciding whether a serve is in or out of the service line. This technology was co-invented by Bill Carlton of Great Britain and Margaret Parnis England of Malta in the year 1979. Cyclops has been in operation at major tournaments since it was first introduced at the Wimbledon Championships in 1980. The system has also been used at the U.S. Opens and Australian Opens. Earlier it was like the upside down periscope but later on, it evolved into a five infrared beam electronic system. Since the introduction of Hawk-Eye technology at major events in 2006, use of cyclops is reduced.
Features
One beam is positioned over the service line & other four beams are placed outside the service line.
It makes a loud beep noise whenever the ball breaks the beams beyond the service line.
The system is required to be activated by service line umpire or the operator before each serve.
The technology aims to help the officials in making better decision but it was not meant to replace people.
The system consists of five infrared horizontal beams of light along the court, 10 mm above the ground. The beams travel parallel to the service line from the transmitter to the receiver, placed opposite to each other on the court.
*
We crave more modifications and accuracy. Help us do that with your valuable
feedback
. No responsibility is taken for the authentication of the data.