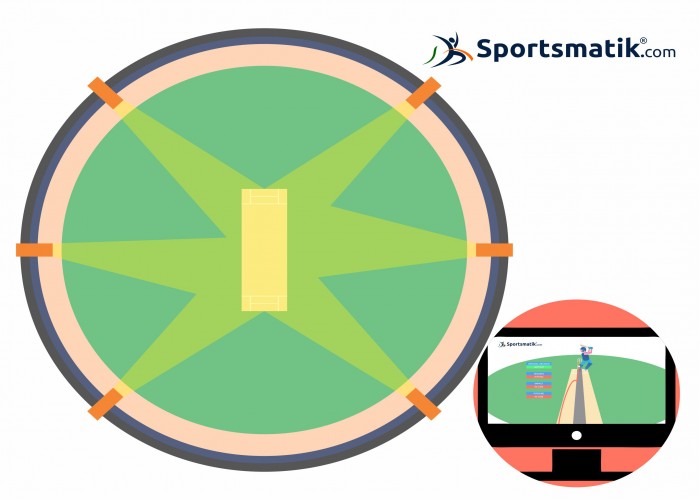 Updated On : 07 Apr, 2021
Trivia
Hawk Eye technology was first used during a Test match, held between Pakistan and England at Lord's Cricket Ground in 2001.
The Hawk Eye is a computer-based technology which helps in providing a virtual understanding of the path of an object such as the ball used in cricket, tennis, etc. The technology was invented in 2001 by Dr. Paul Hawkins in the United Kingdom for cricket. Hawk Eye gained popularity in a very short span and is used in many other sports today. It has been accepted as the technological mean of adjudication by the governing council of cricket, tennis and also by the associations of other sports. 
Features
The technology also helps the spectators to watch different angles of a contentious incident replayed simultaneously on the screen.
Hawk Eye technology helps in visually projecting the angle and distance of covered by ball after pitching.
The technology is a great tool to analyze the previous games and to plan strategies for future games.
Hawk Eye Technology allows the officials, umpires, juries to give a correct decision in the field by minimizing human errors and maintaining fairness in the play. It also helps the umpires in making controversial decisions correctly.
The system has six to ten cameras set in different parts of the ground which view the movement of the ball from different angles which is later analyzed in a computer system.
*
We crave more modifications and accuracy. Help us do that with your valuable
feedback
. No responsibility is taken for the authentication of the data.