"I don't want to put any targets for myself. I just want to play as much as I can"
Currently having four PSA Tour titles with a world rank of 46, the 2nd top-ranked Indian squash player Ramit Tandon has consistently proven his worth on the court. The Asian Games 2018 bronze-medallist in the team event, and six-times Indian Junior National Champion, he has participated in many prestigious events and showed his charm to the entire world. He is a graduate from Columbia University where he has captained the college squash team and won the MVP award 4 times. Squash was never too far behind for him as he always knew he would be playing squash and chose to study in New York because the squash culture there is of the highest standard. Winner of the Skillman Award and Maniatty Award for the best student-athlete, he is an exceptional squash player of our nation.
An Overlook on his Major Achievements:
| | |
| --- | --- |
| WORLD RANK | INDIA RANK |
| 46 | 2 |
Asian Games bronze medalist
Abu Dhabi Open winner
SYS Open winner
Singapore Open winner
Seattle Open winner
6 X Indian Junior national champion
Asian Junior Team champion
Asian Junior Individual silver medal
World Cup U-21 silver medal
4 X Columbia squash MVP
Indian Junior team captain
Columbia squash team captain
Speaking to the Sportsmatik community, Ramit narrated his journey of Squash in this interview that how his passion became his profession. Here's the entire story -
You stopped playing cricket because you wanted to try your luck in squash. Where did you get so much interest in it?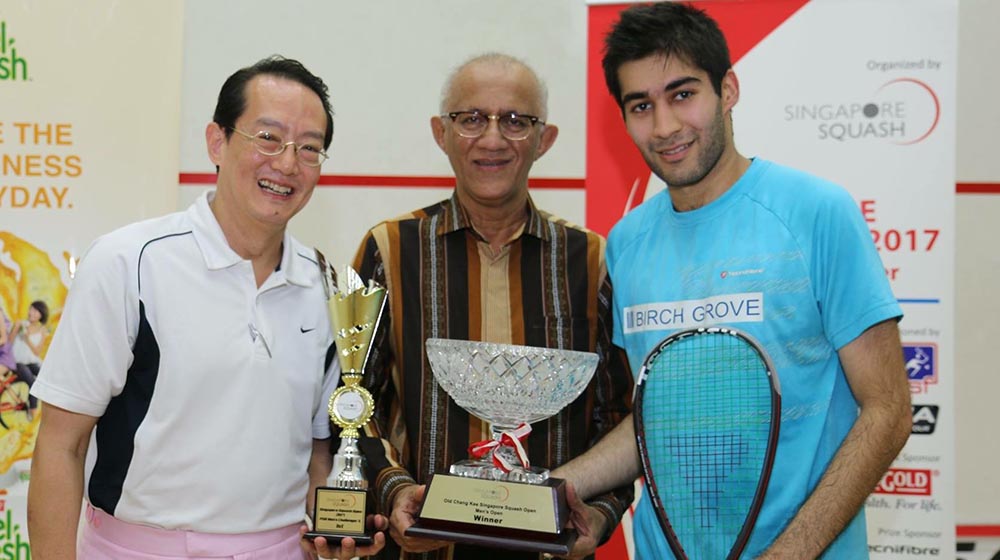 Ramit - Haha well looking back, that's how you could phrase it but at the age of 6 or 7, you don't really think that way. Cricket is a religion in our country and almost every kid in India is inspired by the great Sachin Tendulkar and Sourav Ganguly. I joined a cricket academy in Kolkata at the age of 6. My dad used to play squash so I always followed him to the club to watch his games. It was only a matter of time before I started hitting the ball. Not sure if it was the sport or just the fact that I wanted to be like my dad but slowly I started skipping my cricket lessons and spending more time on the squash court. Very quickly I moved on and squash became my first love. Cricket was always fun but squash felt holy - a very unique feeling, something that I still feel when I step on a squash court.
​Sports on one side, Job on the other! How do you manage both things together? Or for now, are you focusing on your game only?
Ramit - 2015-2017 was the phase I was trying to balance squash and work. I graduated from Columbia University in 2015 and started working at a hedge fund called Birch Grove Capital. The intention was to make a career in finance but squash and I didn't split ways. I couldn't not play after work even if it meant I would be sleeping only a few hours. Squash was a habit and although I wasn't competing in many tournaments, I was still training with some of the best players in the world. If you ask me how I did it - I don't really know, when I look back I can't really believe I could push my body through that. But if you really love something you will always find a way to pursue it! It was exhausting and I very soon realized I can't continue this way and need to pick one of the two. So 2018 onwards I have been only focusing on the game.

Tell us about your first squash event that you've played for the nation? Did you face any difficulty during that event?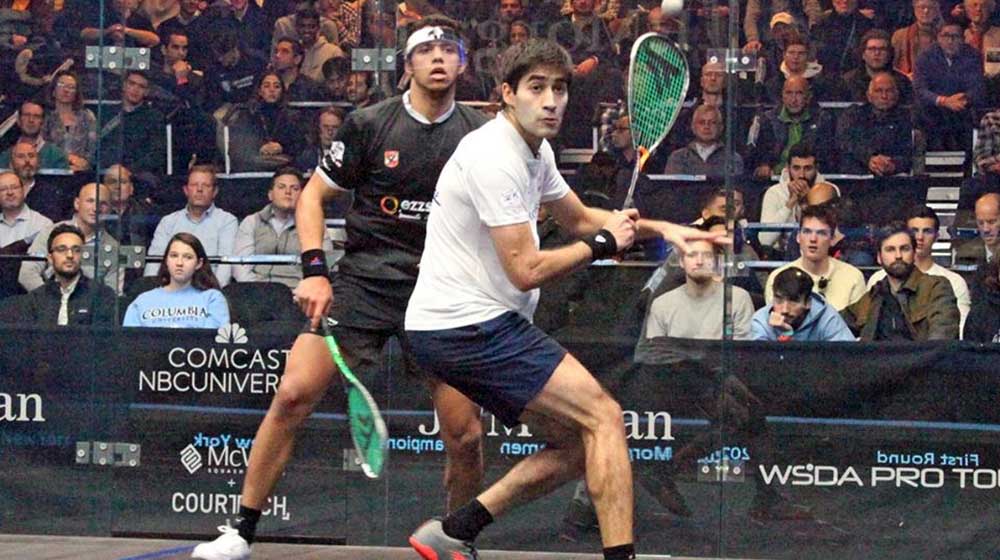 Ramit - The 1st time I represented India was at the World Juniors at the age of 14. It was a dream come true - I still remember the 1st time I received the Indian jersey and jacket. It's a very special memory. I think I still have the jacket but of course, I can't fit into it. Playing for the nation comes with a different kind of pressure. You feel you're carrying the burden of all the Indian squash supporters and fans. And more importantly, there is a lot more pride and ego attached since it's your nation that's at stake. I have seen a lot of players across different sports and from different countries crack under that kind of pressure. On a brighter side, the excitement of playing for your country can also make you achieve some unbelievable things and I have been fortunate to experience both sides of the coin!

You represented India at the 2018 Commonwealth Games. Share the experience with us.
Ramit - A so-called "Games" is a very different experience & probably a dream event for every athlete. The CWG at the Gold Coast was my 1st games! It was amazing and very inspiring to mingle with athletes from different sports, support each other and learn from each other. The sports village experience was amazing and for those couple of weeks, it's great to be the centre of attention in the host city and also back home. The most special moment was the opening ceremony when the entire Indian contingent walked into the stadium. The support we received made us feel like we were at home. I honestly thought there are more Indians in Australia than the Aussies! India is a very patriotic nation and we get to experience that when we travel for events! The support has always been incredible.

Which is the particular point in your life that became the turning point of your career?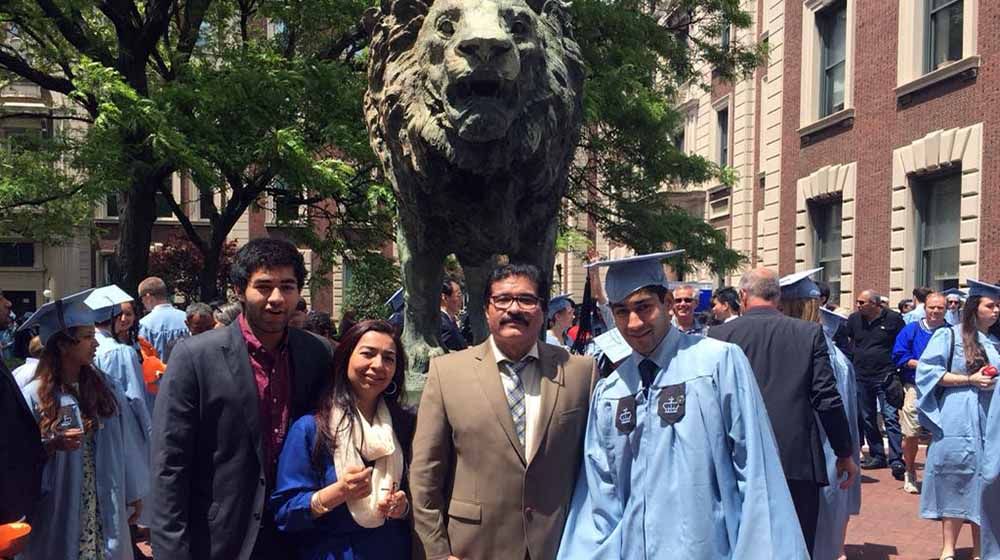 Ramit - If I had to pick one it would be the move to Columbia University. Moving away from home, living by myself taught me a lot. From a soft-spoken shy kid, I turned into a very confident outgoing man. Columbia is an amazing university - you're sharing a classroom with some of the brightest minds, the academic curriculum is rigorous, you're trying to balance sport with education and at the same time you're trying to ensure at a social level you're not too far behind and are still having fun with friends and living the college life! The maturity, confidence and self-belief that I developed at Columbia also helped me as an athlete. But if we are purely talking about squash, the move also gave me access to the pro squash players living in NYC. I was regularly training with top 20 players and learning from them. That definitely helped me take my game to the next level!
How was the experience of playing in the 2018 Asian Games?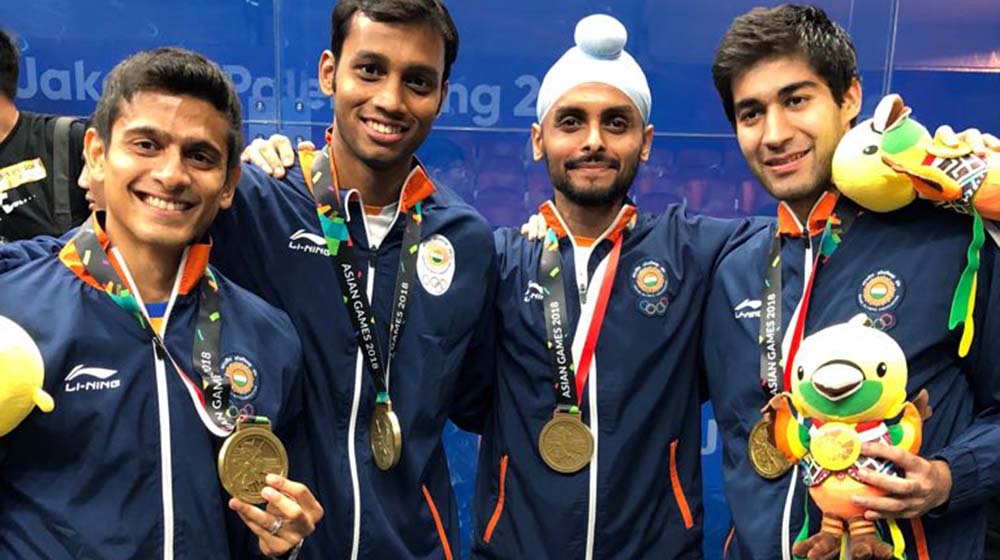 Ramit - Very similar to the CWG experience! Winning a medal was definitely very special. Standing on the podium with the Indian flag was a very proud moment - maybe one of my proudest moments.
From the college squash team to the Indian junior team, you have captained. So, as a captain, what was your strategy for your team?
Ramit - Well different teams, different events require different kind of strategies. At a basic level, it's all about leading by example, making each player feel special, creating a bond where players are openly willing to discuss their problems and sharing their thoughts and experiences. The idea is basically to create an environment where we all progress towards a common goal - which is to bring home the trophy.
You won your fourth PSA title at the start of 2019 by beating Egypt's Mohamed El Sherbini in the final. Share your moment of victory.
Ramit - Yes! That was my 4th PSA title, the 1st being the SYS Open in the USA. Winning is a great feeling, it shows the work you have been putting in is paying off and it encourages you to push harder. I don't think success or failure should play on your mind for too long. If you win, celebrate for a day and get back to the drawing board and if you lose, cry for a day and then get back to it.

Who is your role model?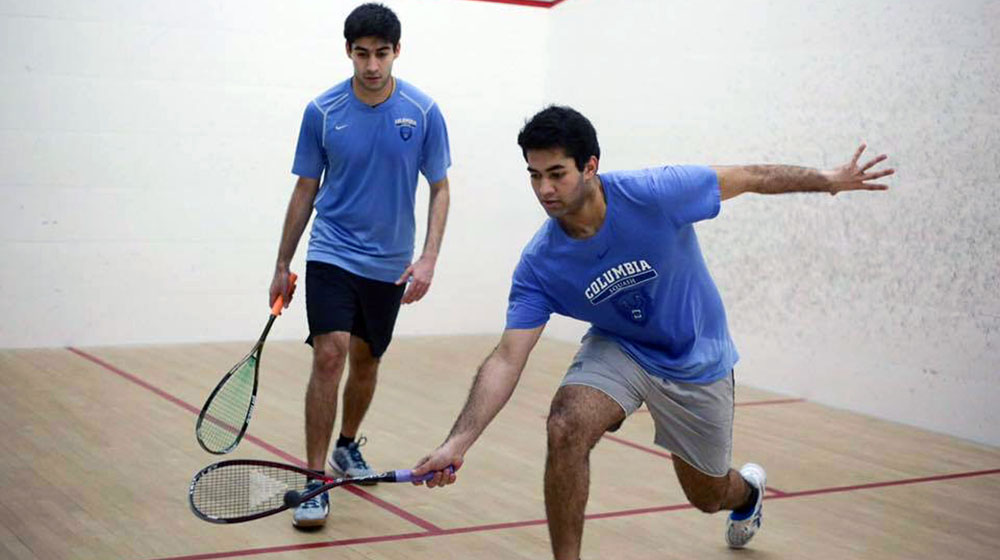 Ramit - I wouldn't really say I have a role model who I have followed blindly but I have a few people I really look up to and who have been wonderful mentors. My parents have been very inspirational not only through all the achievements but also through the time and effort they invest in me and my brother. Without their support, it would be impossible to achieve any of this. During my college days, my friend Anchit was a huge inspiration. He took me under his wing and was pretty much like my elder brother. I learnt a lot from him in terms of work ethics, discipline & time management. These are the things that I don't only use in squash but also in life. In the field of sport, Ramy Ashour who has been my training partner for many years has been a huge role model. Playing with him day in and day out has taught me a lot. I'm also a huge Roger Federer fan, I don't know him personally but I'm trying to learn from his cool, collective attitude on the court.
​As the year 2020 is already begun, so what are your plans for this year?
Ramit - The calendar looks pretty busy this year in terms of tournaments. The focus is going to be on having a couple of breakthrough events. That would also help my ranking! Apart from the PSA events, we also have Asian Team Championships where we will be representing India - wearing the Indian jersey is always exciting. Apart from squash, I want to spend some more time with friends and family this year. I'm at the age where a lot of my friends have been getting married and this past year I had to skip a few weddings/ reunions etc. So this year I'm going to try to plan better. I think the downtime will help my squash as well. It's also my 5th-year reunion at Columbia so I'm definitely going to try to make that.

In 2017, your world ranking was 400th and now you have reached at 46th. Whom do you want to give credit for this achievement?
Ramit - My parents, brother, and entire team, who have been helping me and sticking with me through the ups and downs. My squash coach Hesham El Attar, former coach Wale el Hindi who moved to the west coast recently, national coach Cyrus Poncha and Dalip Tripathi with whom I started my squash career with. My fitness coach Anwar Wahab who has been with me since the age of 8 and his team at Awe Fitness. And my Physical therapist Avishek Kar and his entire team who have done a wonderful job to ensure I stay injury free. Last but not the least the Sports Authority of India and the Squash Rackets Federation of India (SRFI) for their continued support!

Now many youngsters are developing interest in squash from India and want to make it as a career. What advice would you like to give them?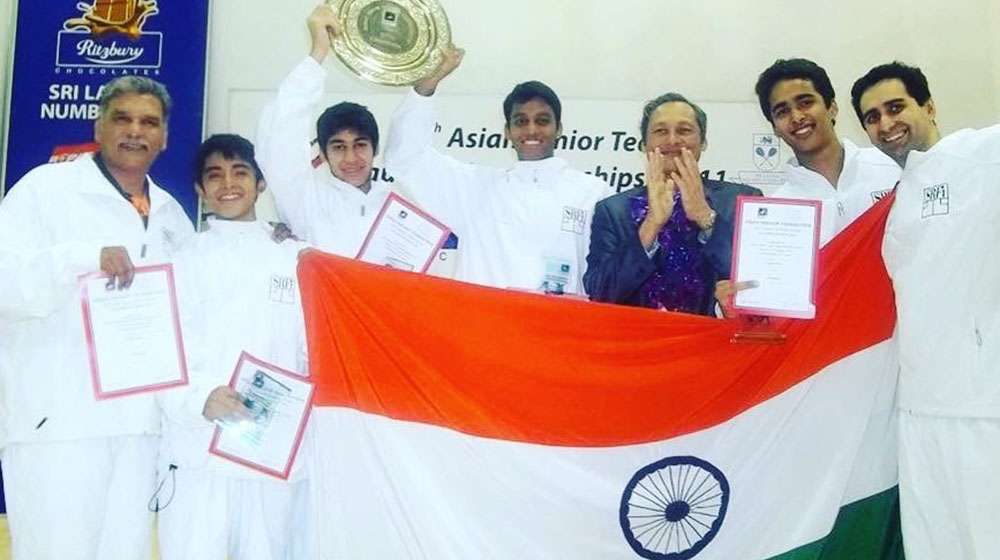 Ramit - Do it if you love it! Do it not to be a world champion but purely for the joy of the sport. I think in today's generation we all want to be good at things - which is important but you got to understand the process to get there isn't easy. You will be tested again and again, every success will be followed by failure, pain, emotional ups and downs but you can only push through all of that if you truly love the sport. Once you are sure you love it, automatically you will do whatever it takes to be the best you can be.

Do you find any difficulty in getting sponsorships for playing at the international level?
Ramit - Squash isn't a big sport like soccer or cricket. Of course, it's challenging to attract brands, multinationals and corporates. Most of the money is pumped into cricket which makes it a little challenging for other sports.

What changes do you think our Indian system need in order to gain more victories in other sports than Cricket?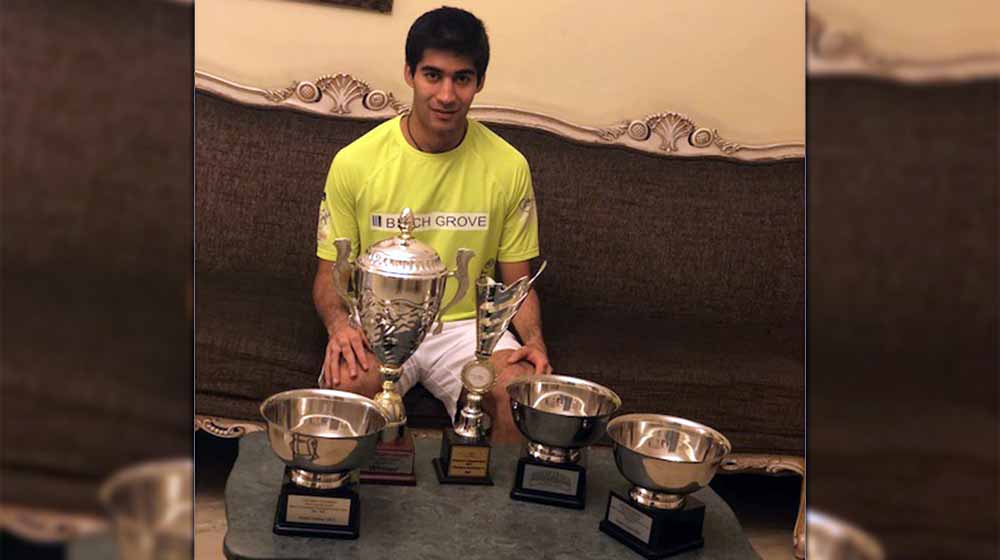 Ramit - A concept that would help balance the sport and education. In India, we basically have to pick one way or the other. Our colleges aren't big on sport. This causes an issue; of course, sport being the riskier option gets neglected. Parents pressure kids to focus on education at the cost of the sport. But if we can build a structure to make both possible and don't put kids in that position to choose one of the two because they can attain both.
"Cricket was always fun but squash felt holy" - This statement by Ramit clearly shows how loyal he is to squash. There is no doubt that his determination and unwavering reverence for his sport makes him the best, his love for the game and his passion for playing for the country is truly magnificent.
The Sportsmatik community applauds Ramit and wishes him all the best for his future endeavours.