Three Indian para-shuttlers, including the world's number one Pramod Bhagat, officially qualified for the Paralympic Games on Tuesday, scheduled from August 25 to September 5.
Para shuttlers Odisha's Pramod Bhagat (SL3 — standing/lower limb impairment/minor), Nagar Krishna (SH6 — standing/short stature) from Rajasthan, along with Haryana's Tarun Dhillon (SL4 — standing/ lower limb impairment/severe) on Tuesday officially qualified for the Tokyo Paralympics.
SL3 means minor standing or lower limb impairment, and SL4 refers to severe lower limb impairment. In contrast, SH6 means standing/short stature.
Pramod, who has won two gold and bronze medals at the Dubai Para Tournament, was on cloud nine after receiving an invitation from the game's governing body, the Badminton World Federation.
"I am delighted that I was invited; every athlete dreams of participating in the Olympic Games, and so am I. So I am very focused, and winning gold at the Paralympic Games is my dream, and I trained very hard to achieve this," said Pramod Bhagat.
Asian Para Games bronze medalist Krishna, who bagged two gold medals at the Dubai Para badminton International Championships in April, was also in seventh heaven to know about his qualification.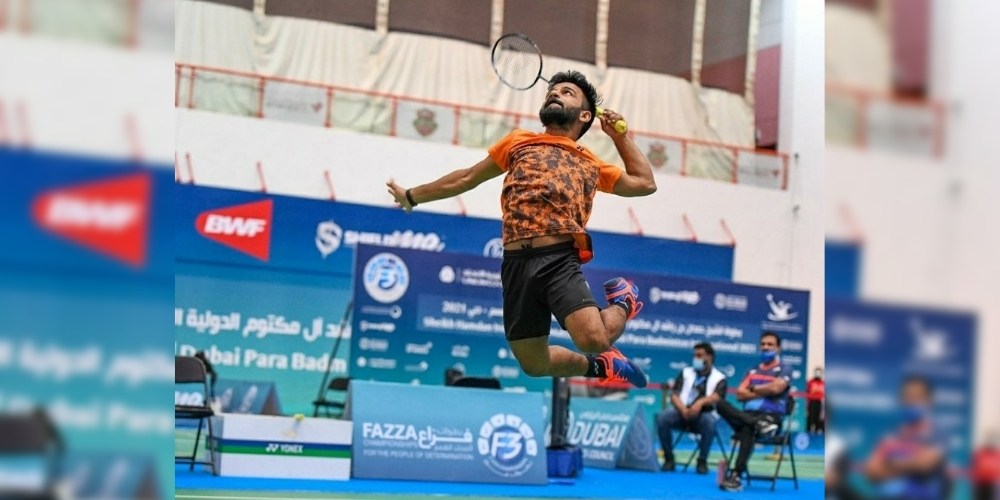 Photo Credit: Nagar Krishna / Twitter
"I am very excited to be selected...for me, it is a childhood dream, I cannot describe this moment. My preparation is going very well, we have three sessions every day, and we will continue to improve and make India proud at the Paralympic Games. I played in a tournament in Dubai; it was a good experience that helped me understand my weaknesses that I need to work on. This will help me to show all my strength at the Paralympic Games," said Nagar Krishna.
The 21-year-old from Jaipur made headlines in April after winning gold in singles and doubles at the 3rd Fazza Dubai Para-Badminton International in Dubai. Nagar trains in Lucknow under the guidance of national para-badminton coach Gaurav Khanna.
"There is no tournament scheduled prior to this event, and it will be only training that I will stick to before leaving for Tokyo," Nagar added.
Five Players have received the invitation to Paralympics
Among other Indians, Sukant Kadam, Manoj Sarkar and several other distinguished players are also awaiting their invitations via Bipartite on July 16th.
Indian women's pair Palak Koli and Parul Parmar last month became the first from the country to receive an invitation to the Tokyo Paralympic Games for the SL3-SU5 doubles event on May 21.
The 2021 Paralympic Games will run from August 24 to September 5. Badminton is making its debut at the Paralympic Games this year, and so far, five players from India have made their cut in the event in Tokyo.