By leaving a distinctive mark as an international physique athlete, Shweta Rathore has broken all gender stereotypes to become a great sensation among both male and female bodybuilders. From an engineer to one of India's physique athlete, Shweta's journey is an inspiring story of a girl's dream and her unwavering dedication and hard work to achieve it. She is the First Indian Woman to bag a medal at the Fitness Physique World Championship. She was born and raised in Jaipur and completed her graduation in biochemical engineering. After working as an engineer for a while, she realized that she had more things to achieve in life. She quit her corporate job to enter bodybuilding to become a Physique Athlete. Initially, despite much resistance from her family and friends, Shweta continued to pursue her passion for winning 2014 Miss World Fitness Physique, 2015 Miss Asia Fitness Physique and Miss India Sports Physique in 2015, 2016 and 2017. She has established an academy called 'Fitness Forever' to inspire other athletes. She is also the first Indian ambassador for Muscletech which is an American brand. In 2018, she won the International Fitness Diva Award.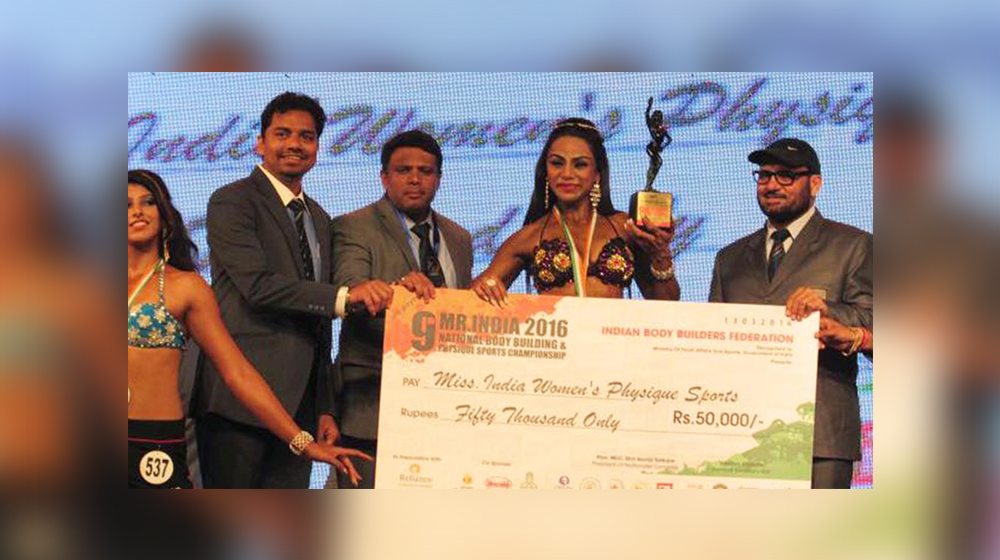 An Overlook on her Major Achievements -
Miss world fitness physique 2014
Miss Asia fitness physique 2015
Miss India sports physique champion 2015
Miss Maharashtra sports physique champion
Brand Ambassador of Muscletech in India
Miss India sports physique champion 2016
Miss India sports physique champion 2017
International Fitness Diva Award holder
In an interview session with Sportsmatik, she tells it all - from the struggles she has faced to the victories she has achieved. Here's the inspiring story of her life -
Since you are an engineer, how did you get the idea of becoming a Physique Athlete?
I am an engineer by qualification and was working in a corporate scenario for many years in marketing. Since my school days, I was very much driven by fitness because I wasn't kind of slim kid; I wasn't fat either but had a slightly broad frame. In India, not many people understand the difference between being large frame and being fat, and that's why people started calling me fat.
This thing hit me because I was a very active child and use to take part in cultural activities and sports at my school. I started proper gyming when I was in 8th standard and from there onwards, it continues, and fitness became my lifestyle. I was very much driven into fitness so one day, my brother suggested me to try it professionally, be an inspiration for others and set a new example in society. I found that idea interesting and started researching for the same but unfortunately didn't find any name who endorsed fitness solely and can be known as a fitness celeb.
So I thought it's better to start from a competition in India and let me see the results because being an engineer or a corporate person, if I say something, people might not listen to it, so I need to prove it to the world. So this started my physique athlete journey. I won several international competitions, after which I received so much love from people, especially from the youth. My primary reason for being a fitness celeb is mainly to inspire youth and set an example for society so that people can take fitness seriously and make it their lifestyle.
Please tell us, is there any difference between Bodybuilding and Physique Sport?
Yeah, see bodybuilding is a mother and physique sport is a branch, basically a sub-category of it. But there is a huge difference as bodybuilding belongs to weight criteria. The second thing is that bodybuilding does not belong to fashion and beauty, and the judges will only judge you for your muscular development. So I chose physique sport because I already have clear thoughts that I need to promote fitness. And physique sport is something in which you have to be beautiful & presentable with the right amount of muscles, not too muscular like men and you need to be a mix of everything. That is the definition of physique sports. In bodybuilding, you are not allowed to wear fashionable stuff because it is a hardcore sport, but on the other hand, physique sport is about your beauty, walk, presentation and overall symmetry of your body.
You are India's first female athlete to win a medal in a WBPF World Championship. How did it feel to represent your country and win a medal?
This was a very memorable day for me and one of the biggest achievements I ever had. The reason why it is so special to me is that it came from the global platform, as people from abroad have a myth that Indian women do not have a fit body & fitness. So when I was competing for it, I made a shift from that mindset and made a mark for India in front of all those people from different countries. So this feeling was very special to me. This achievement changed the perception of people and made them realize that India is also good in the fitness of women, so this was a very proud moment for me.
Kindly tell us how many problems did you face to become a professional physique athlete from an engineer? Also, share how did you convince your family for that?
When I was a child only that time I faced a few problems to convince my father because as I told you, people in India still believe that in childhood if you go to the gym, it can stop your growth, your height, or maybe you become too muscular or something like that. So my father thought the same way, but a year later, when he saw my progress, he realized I was doing the right thing. Since then, my entire family was super supportive, and they have seen my overall growth, hard work, and how I made my decisions.
I actually convinced my parents with the idea that a person like me needs to come in front who has a good background, proper educational qualifications with great family support to promote the fitness scenario & this particular sport in our country. So they never stopped me, and I am fortunate that my parents supported me to achieve that dream. After this, many young girls and their parents approached me as they were inspired to let their daughters pursue the same.
If I talk about the problems I faced, it's just people's judgments on you that bothers you sometimes, but I controlled that very well. Because if I give up on my dreams, it's like giving up towards the young people who are looking after me, so this motivated to keep moving forward.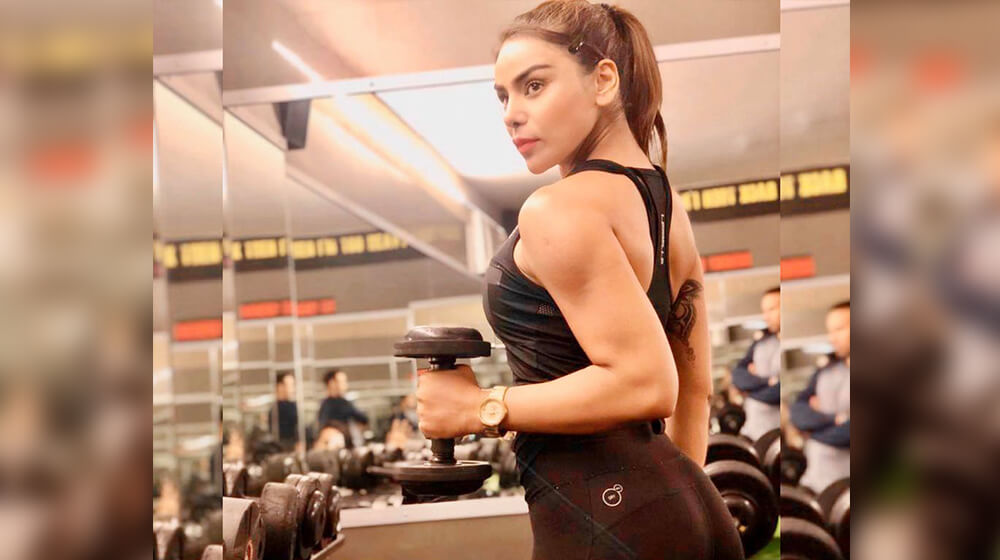 Physique Sports is generally considered as a "men's sport". Have you ever experienced any gender discrimination?
Yes, very much, this is definitely like a men-oriented sport, but being a female, you have to prove double of yourself. If any woman is achieving something, there is always a burden or responsibility given by the society that they also need to take care of their family. This does not apply to men, and yes, fitness is definitely a male dominating sport. In some competitions, even if a woman is coming up, she does not get that much exposure, payment, sponsorship or endorsement as compared to men. And not just in sports but in Bollywood also, women are getting paid less than men. So I can proudly say that I have destroyed this myth because I am the highest-paid athlete and endorsing big brands because I have given that kind of exposure to the sport and the power to other women to take the sports. So yes, there were difficulties like this, but since I was very clear with my vision and my actions, I communicated this thing better and was able to fill that gap.
Please tell us what is your fitness routine when you train for competitions?
My fitness routine for competitions is rigorous because training is not all about workout but also about diet and rest. So, in the beginning, I have to follow a very calculative diet, the second is to have adequate rest and the third is to have a proper workout routine because there are two rounds of physique athlete competitions. In the first round, you are required to perform for 90 seconds, where you have to show your strength, flexibility, stamina and everything. And the second one is the physique round where you walk and show your presentation to everyone, which is a tough round. So for this, I have to spend two and a half hours to workout in the morning, 2 hours at night and another 2 to 3 hours in choreography where I have to learn gymnastics and all because that is something where I choreograph the steps. So if I calculate the entire workout timing, it is around 6 & a half hours.
What do you think about size zero, and what advice would you like to give to women on fitness?
First of all, this size zero is entirely a myth. There is no such thing as size zero that women should follow. Everyone is different as they have a different frame, different background and different genetics. Especially if I talk about Indian women, they just get carried away with pictures of models like ramp models who are perfectly thin. But they need to understand that every profession requires a different body type and mindset and this size-zero is not healthy at all. Not only the ramp models, if I talk about the internationally renowned Victoria's Secret models, it's not healthy for them either to shape like that. I believe that size zero is an entirely wrong concept taken by the young girls today.
And now my advice to women in fitness, so yes, every woman have to take their mental and physical health seriously, it is not necessary to be fit to show the world that you are fit. You have to be mentally and physically fit for yourself. They need to understand that they should take fitness as their lifestyle.
The second is that people need to understand that women are the roots of the family, and I believe that if the roots are stronger, all branches will be automatically strong. If they are weak, they will not transmit anything to their family, and this thing can affect the society and the country. Many women believe that weight training is not for them, but this is totally a wrong concept as weight training can give them a lot of strength to perform in both personal and professional life. It will help them to become more toner and fitter and reduce the fat percentage.
So all I can say is that if women take their fitness as their lifestyle and save at least an hour for themselves, things can be better. And if you don't like to go to the gym then workout in the form of walking, jogging, dancing, swimming riding a bicycle or anything related to fitness for forty minutes and another twenty minutes to meditate or groom yourself because it will make you feel good about yourself.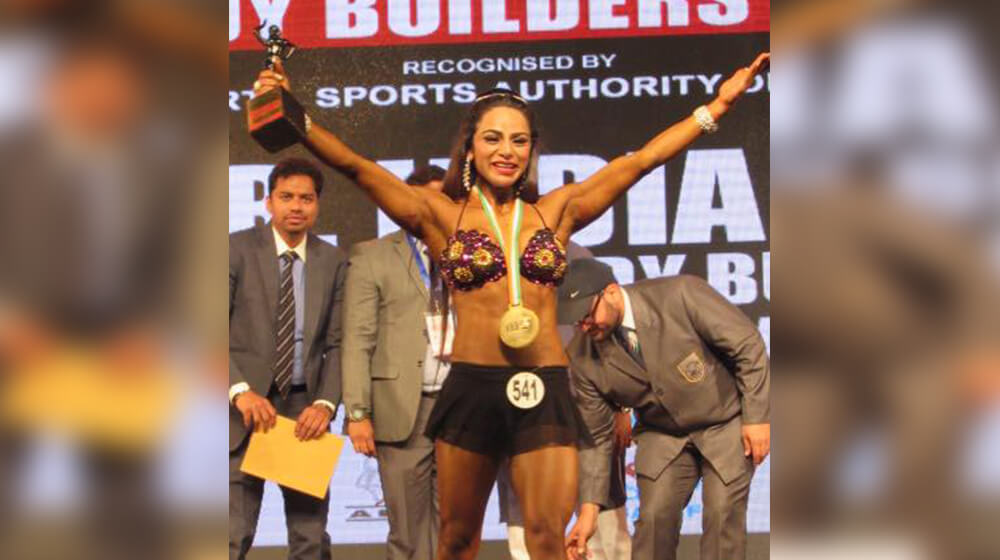 You are the first Indian brand ambassador of Muscletech. How does it feel to become one in a million?
It is truly a beautiful experience. Since Muscletech is an international brand based in the USA, and they have never hired any Indian athlete, it was an incredible feeling. As it was always my dream to put India on their map, and it was a proud feeling for me. It's not as shocking to me because it's something that I worked for so long.
Kindly tell us about the Avvatar brand which you currently represent. What do you like most about that brand?
See now, I am not endorsing that brand, but yes, I had endorsed it earlier. If I say why I endorsed Avvatar, so first of all, this is an Indian brand; secondly, they have their own manufacturing unit, which is the largest cheese manufacturing unit in Asia, since they have their own cows and everything. So I thought it is safer for people, more useful and since it's an Indian brand, it's my responsibility to promote and give an alternative to my fans and followers for an Indian company as well.
You are also the Miss World 2014 Fitness Physique, Miss Asia 2015 Fitness Physique and 3 times Miss India Sports Physique Champion. Please share your experiences with us?
It was an awesome experience as it's really a big thing if you become a champion once and regain the title of a champion again. Once you establish yourself as a champion, it is an extremely proud feeling for you. Same thing happened to me and it inspired me a lot. And not just for the sports competitions but it inspired me to do something extraordinary for people, and this boosted my confidence as well. I think nothing is impossible, and you can be a champion in any aspect of your life.
You have done a great deed by starting your NGO "God's Beautiful Child". Please tell us what is the ideology behind that NGO?
Yeah, whatever I have done, I always think of society first. I started this NGO in 2009 when I was not even into sports as I began my sports journey in 2014. So I have been doing this social work since 2009, and it has always driven me to do something better for the society, and my NGO is mainly focusing on the holistic development of unprivileged children. During my childhood, I was very much aware because you know everyone knows what is right for themselves, but it is the responsibility of any guardian to tell their kids what is wrong and why it is wrong. Once they are clear about that funda, they always choose to go the right way. So my NGO is different and unique compared to other NGOs as we target on education, sports and mental health of children. My NGO believes in helping them from the beginning and making them independent in every aspect and we also work towards women empowerment and burn victims as well. I believe that every human being is beautiful and we are all children of God, so that's why I have chosen the name "God's beautiful Child" for my NGO.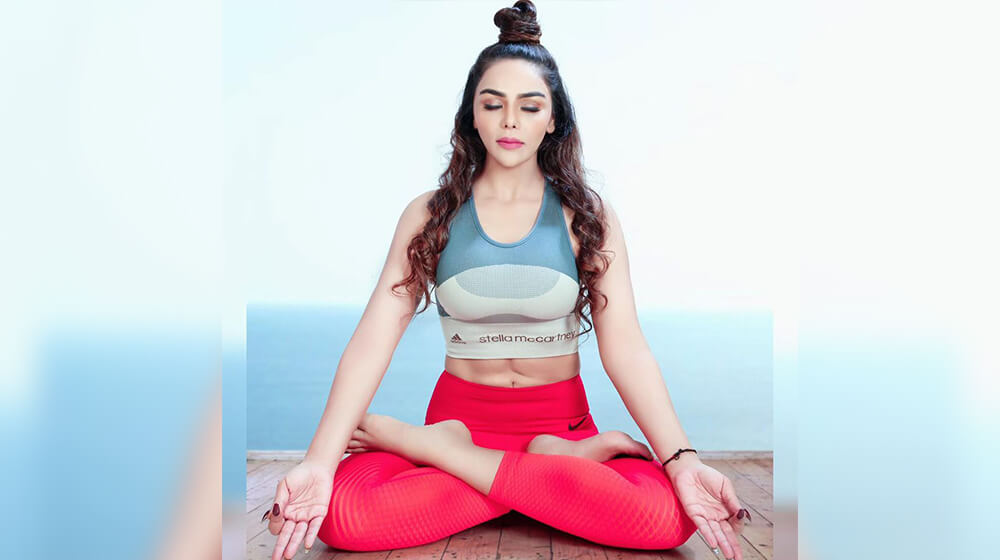 Who is your role model?
I never find any role model in my life; that's why I decided to be a role model for others. There is no face in this type of sports that I can follow, that's why I thought about letting myself be the face and letting myself get things done so that I could be the role model for people looking for inspiration in fitness and physique sports.
What is your fitness mantra?
My fitness mantra is - Take the fitness as a lifestyle and not take it according to the time. Everyone says that education is their fundamental right, but I believe and this is my quote that fitness is a fundamental right for everyone because once you are mentally and physically fit then you can be fabulous in your personal and professional life both which can help you go ahead. My fitness mantra is the same - eat well, workout, think positive and have a great and strong relationship with yourself which I believe is very important because you will be with yourself until your last breath.
Kindly tell us something about your company "Fitness Forever". What is it all about?
As I was meeting so many inspiring athletes, so I could not find a good academy that could teach them the right kind of education. Thus my company aims to educate inspiring athletes. We are also aiming to provide a lot of useful knowledge and help to corporates and colleges too. I even spoke to IITs and other colleges and attended many seminars. That's why we established this type of academy, where we can guide inspiring athletes for the right presentation, for the correct competitions to choose, how to make their career in this particular industry and we also focus on their educational part and try to help them.
So what do you think about this initiative? Do you want to give any suggestions for us?
Yes, first of all, I would like to congratulate you guys for such kind of platform because you guys are focusing on sports personalities from a different type of sports altogether, so I believe it is a unique thing. There are so many sports in India as well as a lot of talented sports personalities, but unfortunately, they do not have that kind of platform through which the whole world would know about them. I believe that respect is more important than money for any sportsperson that makes them extraordinary. And Sportsmatik is doing the same by giving this type of platform to sportspersons, so it is really inspiring as you guys are making other people inspired to fulfil their dreams.
Rapid Fire!
| | |
| --- | --- |
| Favourite tournament that you participated in | 2014 World Championship |
| Most memorable moment | When I won the 2014 World Championship |
| Your motivation source in one word | Faith |
| Favourite sports other than Fitness | Cricket |
| Favourite Athlete | |
Her Workout:
She does workout six days a week, which is divided into two modules. Out of these six days, three days are devoted to hardcore weight training under the guidance of her coach Ricky Brown, which includes weight lifting, workouts with dumbbells, pull-ups and push-ups. Outdoor training over the next three days consists of the Stamina Building and Flexibility Training. Modules include stretching, kickboxing, running, etc. Shweta also performs martial arts as it helps to increase speed and flexibility.
Her Diet:
She strictly follows her diet plan and enjoys a high protein diet consisting of egg whites, fish, chicken and soya. She also consumes natural carbohydrates like brown varieties, multigrain rotis and oats. She also eats whey protein to keep her body ready for a rigorous workout.
The Sportsmatik community salutes this iron lady who proved to the world that Indian women are capable of representing our nation and win for its glory.