Boxing gloves are always regarded as the symbol of power and guts. And, the charm of being a professional boxer, especially when you're representing the nation; takes you to a different level. With the perfect jab, hook and uppercut techniques; a boxer rules the heart of his fans just as Mary Kom, Vijender Singh and Dingko Singh.
These are the names well known to us but, do you have any idea about the first professional boxer of India? Today we are going to share the story of the potential boxer of the late 90s. The man who is regarded as the first professional boxer of the nation, the youngest Arjuna Awardee of his time and the perfect boxing coach - Dharmendra Singh Yadav.
Boxing Achievements
Claimed silver medal at the SAF Games at Islamabad, Pakistan and bronze medal at the Asian Championship at Beijing, China in 1989
Won a gold medal at the INDO USSR Boxing Championship at Hyderabad (A.P), bronze medals at the Commonwealth Games at Auckland (New Zealand) and the Padrosoto Alba International Boxing Championship at Cuba in 1990. The same year, he became the first Indian semi-finalist in the sixth World Cup at Mumbai (India) and was adjudged the Most Promising Boxer of the sixth World Cup. He was also awarded the Bata Power Trophy.
Bagged a silver medal at the Asian Invitational Championship of 1991, held in Bangkok, Thailand. The same year, Dharmendra was bestowed with the Indian sports honour Arjuna award, being the youngest sportsperson to receive such an honour at that time.
Won a bronze medal at the Asian Championship (Olympic Qualifying Championship) 1992, held in Bangkok, Thailand and qualified for Olympics (Barcelona 1992). The same year, he won bronze medals at the Padrosoto Alba International Boxing Championship and Giraldo-Cardova-Cardian International Boxing Championship at Cuba.
Won a gold medal at the YMCA's Invitational International Boxing Championship 1993, held in New Delhi and was declared as the Best Boxer of the Championship.
Won a bronze medal at the SAF Games 1993, held in Bangladesh. The same year, he also bagged a silver medal at the Asian Invitational Championship in Beijing, China
Bestowed with the Yash Bharti Award by the Uttar Pradesh Government in 2015
Coaching Achievements
Served as the Chief Coach of the Indian Youth Boxing Team for 2004-2005
Coached the Indian national team at the Commonwealth Championship from 25th August to 1st September 2003 at Kuala Lumpur, Malaysia and the team won 2 gold, 2 silver and 3 bronze medals
Coached the Indian Boxing Team at the 1st AFRO-Asian Games from 24th October to 1st November 2003 at Hyderabad (A.P). The team won 2 gold, 2 silver and 2 bronze medals
Accompanies as a Coach in the Olympic Qualifying Green Hill Cup at Pakistan in 2004 where two boxers qualified for the Athens Olympics.
Coach of the Indian boxing team that participated at various international competitions. Five boxers were qualified for Beijing Olympics, and Vijender Singh won the first-ever bronze medal for India.
Represented the nation as the coach of the Indian boxing squad for the World Olympic qualifier, held in Baku, Azerbaijan in 2016. Manoj Kumar and Vikas Krishan Yadav qualified for the Olympics 2016 with a bronze medal.
Represented the nation as the coach of the Indian boxing squad for the Asia-Oceania Olympic qualifier, held in 2016 in Qian-an China. Shiva Thapa qualified for the Olympics 2016 with a silver medal.
In the past era, Dharmendra has trained many Indian boxers to claim numerous international medals, and these are still increasing. His journey from the Sambhal district of Uttar Pradesh to the international boxing stages was not at all a cup of tea. Each of his achievement is an excellent example of not giving up on dreams. Let's see what Dharmendra Singh Yadav says about his so far journey and his role as a boxer as well as a coach.
You're country's first professional boxer who has now turned into a coach. How does it feel to relive the bouts through your students?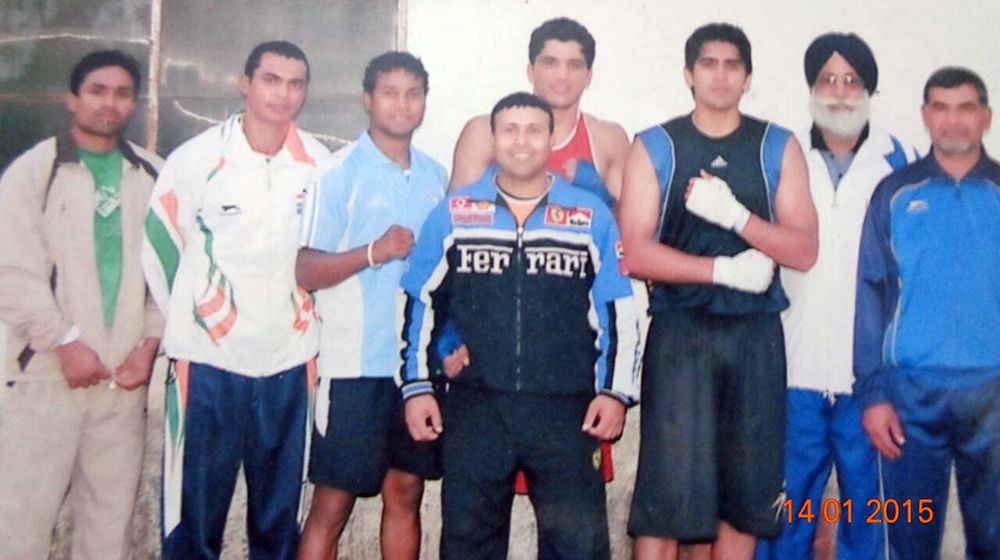 The one who has boxing in his veins always lives for it. I always remained with the thought that I am destined to become a boxer. Although I tried my way hard to get involved in other activities than boxing, this was the only thing that could give me the peace of mind.
The time when I turned professional, there came a condition that I couldn't return to amateur boxing but can be a coach for such players. Knowing the fact, I decided to coach young boxers and share my experiences and skills that I gained from my coaches.
So I earned a diploma in coaching in 2001 and joined the Indian Team in 2003. I am extremely happy being a coach of young boxers and making my experiences worth for them.
What would be your strategy if you were given a chance to reverse the time and perform the bout of 1992 Olympics with Hungary's István Kovács?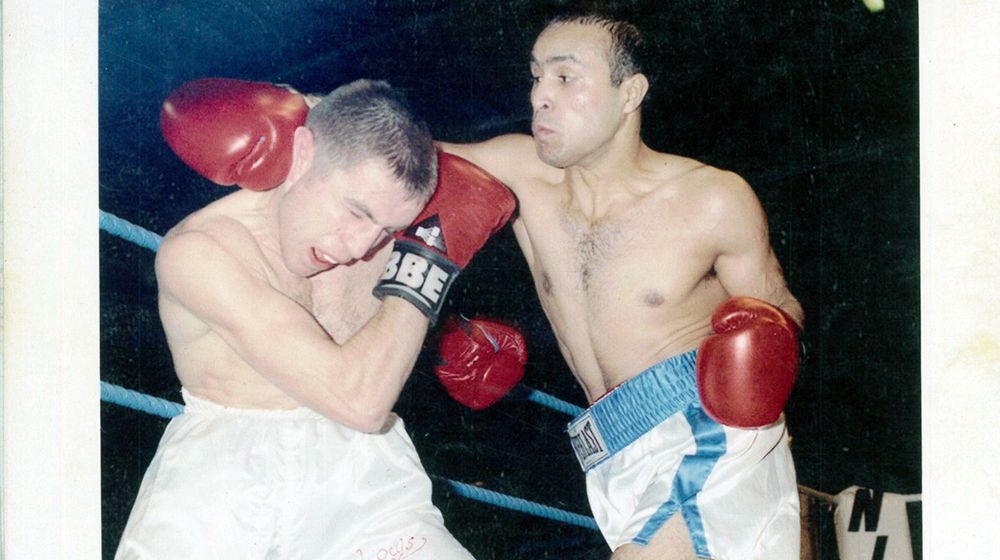 That time, the athletes were not as fortunate as today with the training facilities and services. So if I get the chance to reverse the time with present facilities, I believe I'll surely win because I was better than my opponent in many aspects.
We were three boxers in the Olympic qualifiers - Dev Rajan, Rajendra Prasad and I. Since we were not well prepared and scheduled, we faced the problem of jet-lag when we landed there.
We required at least 7-8 days getting adapted with the climate and atmosphere of the country, but we had to face the bout just after two days. This resulted in me feeling a bit sleepy at the time of my final bout. I competed well in the first bout but lacked in the last two because of these factors. Today, as I am looking over the aspects for my students, I make sure that this may not happen with them and they don't lack in their bouts for such shallow reasons.
At present, the competition and bouts are differentiated into multiple rounds and hence, our boxers get enough practice phases through these bouts before going for the final call. Thus, the competitive atmosphere is fairer than the time when we used to bout. So, if given another chance, the title would be mine.
How did your life change after the bronze medal win at the 1990 Commonwealth Games?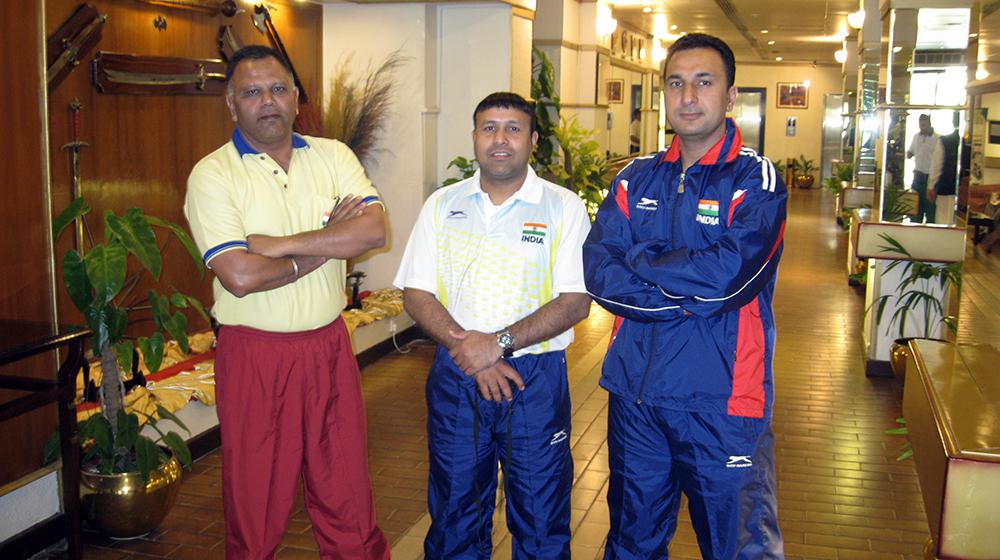 I was only 17 at that time, and the competitions were fiercely tough. At present, they have gone tougher. According to me, one should be mentally prepared while competing at the Commonwealth Games. I put all my efforts in every bout, facing more experienced boxers. I eventually earned a bronze medal. My performance was much appreciated. It gives good vibes when your name gets published, media covers your story, and you become a subject of talks. The medal win has changed my life a lot as people began to know me and my passion. It was a drastic change in my life, I should say.
You have also coached the Indian Boxing Team. How tough was to fulfil such a big role?
Of course, there are ups and downs when you wear the Coach cap. Being a player and being a coach is immensely different. When you are a player, it's about your performance, but when you're a coach, the scene gets intense as you're responsible for the performance of your players or team. If they fail, people raise a finger on you, and you have to answer them with patience. Besides this, you have to manage your players and teams. When they don't qualify for any reasons, you have to face their temper, which sometimes gets worse. But you have to deal with it and encourage them not to lose hope and train harder. That's the job of a coach, and that's when your experience helps you to lead your team. It's not always that you can coach if you have ever played well. Both are two different things.
According to you, what is the best thing about boxing?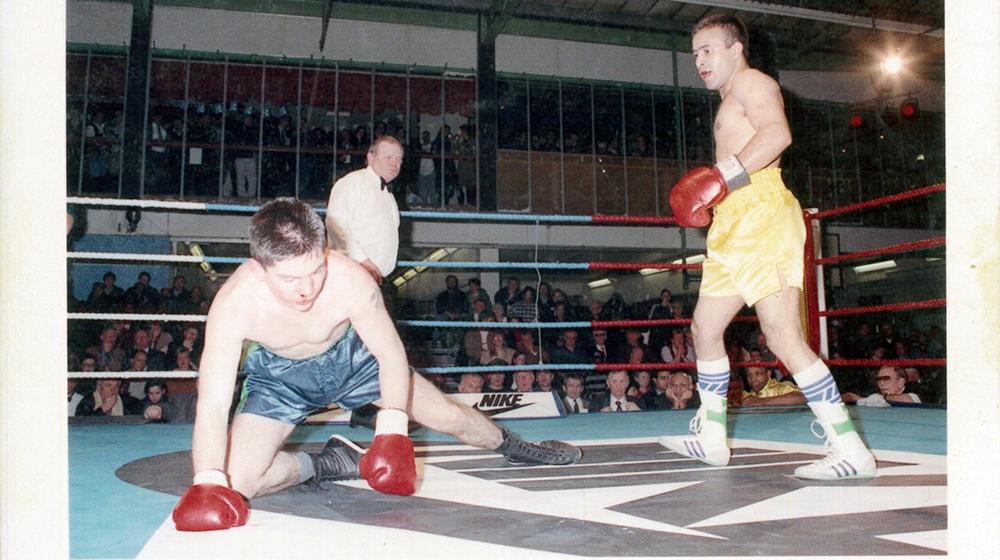 See, each sport gives us something to learn about life. Actually, that's the best thing about sports. They let us understand the concepts of life and society on a single ground. Now talking about boxing, what I believe is, the best thing it gives a boxer is endurance. It transforms you into a real fighter. A boxer is fit from both mind and body. Boxing allows you to be fast in actions. The second thing is that boxing makes you fit physically and prepares you to overcome challenges in life. So, overall, I must say that boxing can be your mentor, and you can become more and more ideal for it by practising hard.
As a boxer, what is the best diet and exercise routine to follow?
Genuinely speaking, I wasn't a routine guy initially. You know, the diet charts and exercise routines. That time, I was not aware of these things and didn't know what benefits we could get by following such routines. But today, as a coach, I am much aware of these things. I always guide my students to follow a complete diet chart that has been made according to their physical requirements like adding boiled chicken and vegetables in the diet, drinking enough water, avoiding fast food, adding enough amount of protein etc.
These are the habits which help boxers to maintain their physique for bouts and allow them to be healthy from the mind as well so that they may think and act right. I too follow a strict diet routine to be fit and lead inspiration for my students.
The second thing is to maintain hygiene to avoid sickness and take only prescribed medicines.
What is the stature of Indian boxers since the last two decades?
The stature has improved a lot what I have seen. The Indian Government is delivering exceptional services and facilities to our athletes, and that's why they are performing very well. We had Olympic medals in 2008 with the power-pack performance of Vijender Singh, and then Mary Kom made the nation proud with her medal win in 2012. I have been coaching Vikas Krishnan since 2010, and he is also bagging gold medals at prestigious stages. In 2010, he bagged a gold medal at the Asian Games and replicated his success at the Commonwealth Games in 2018.
What is the role of media in highlighting the efforts of an athlete?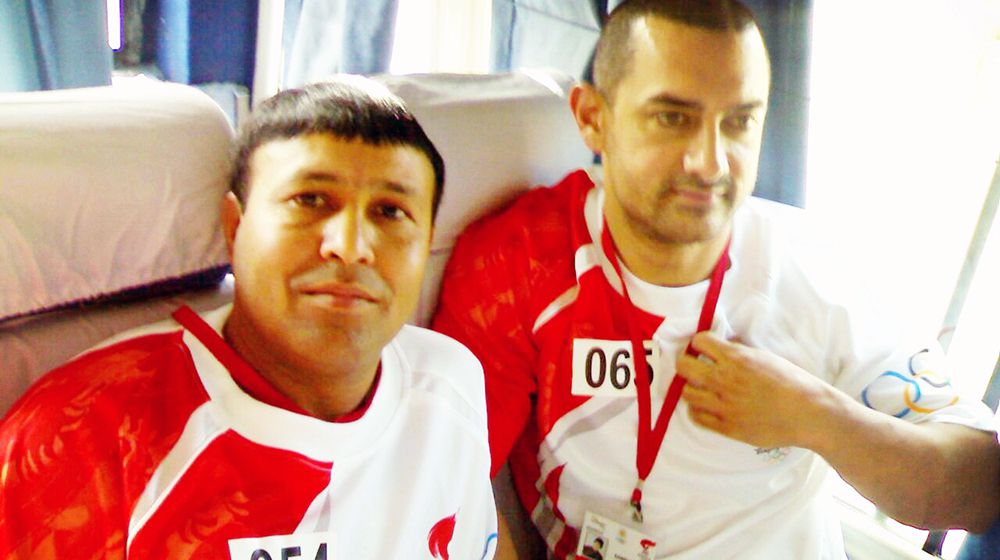 Media plays the most crucial role in an athlete's life. It can convert a person from a zero to a hero. Media can help athletes to get their much-needed attention or what I should say much deserving exposure to let the world know their efforts. It has the power to change the perception of people. It's up to them how they can make or break the reputation of an athlete or team.
I think motivation plays its role too. There is no fair result without appreciation and motivation. When athletes get their due recognition and motivation, they perform very well. Either it's through a prize-money or honours which media can highlight.
According to you, what are the improvements still required to raise the stature of boxing in India?
I hope with the blessings of you all, India will definitely dominate the international boxing stages. See, there is a league format in many sports nowadays such as wrestling, kabaddi and cricket that has helped the athletes to improve their games a lot.
With these leagues, people come to know about sports and their athletes. Such tournaments help athletes to get their much deserving exposure.
Hence, they put more energy into their performance to do well in the game. Besides this, athletes are also getting prize money that helps them to prepare well with better facilities. Encouragement and economic support are what they need the most right now.
Tell us something about Ethic Sports Foundation. How does it help athletes?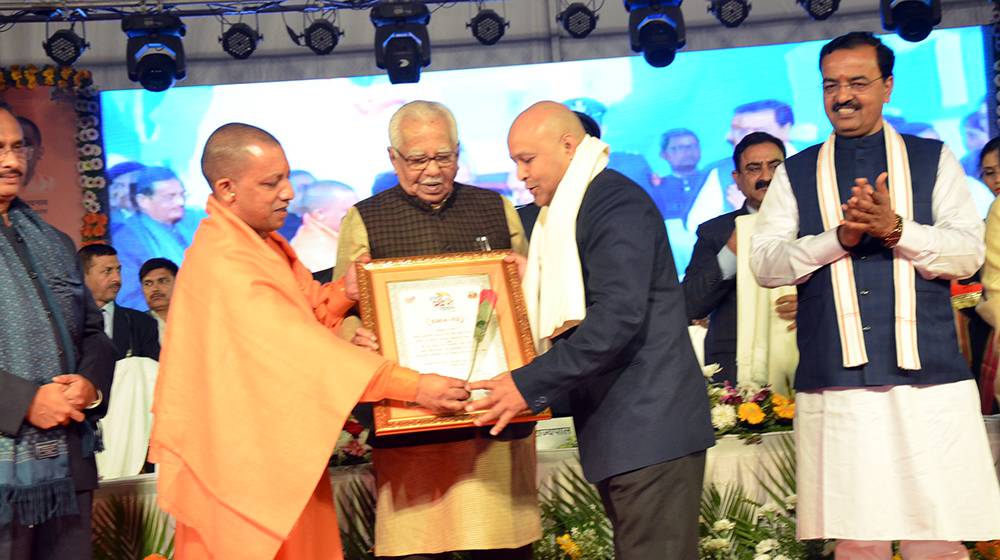 Actually, the Ethic Sports Foundation is founded by Mr. Omkar Nath Yadav and his son Mr. Kailash Nath Yadav. The main aim of the foundation is to support poor athletes to pursue a career in boxing. I found this idea much inspiring and useful. So I decided to affiliate with it. This foundation is basically to train athletes of rural areas who don't get facilities as compared to urban athletes. We try to help them with basic training and equipment to become legendary boxers like Mary Kom, Sushil Kumar, Vijender Singh etc. They have the strength and potential but lack guidance, and we don't want the talent to get ruined.
What costs are associated with the training schedules you provide to young athletes?
Being a national coach, I get paid by the Indian Government for my training schedules, and I don't believe in charging athletes for their training. I consider their best performance as my training fee. That's it.
Share the moment when you had the toughest bout.
It was in 1990 Asian Games in which I lost. I was a rookie and didn't have the idea and strategy to perform. When I failed to succeed in the Olympics, I practised harder due to which my weight reduced by 800gms that drew a negative impact on my performance.
Eventually, I started getting tired early and didn't sustain my energy to dominate the boxing ring. I even lost to one of my fellows, who was inferior to me. Now being a coach, I realized my mistakes and felt that a boxer must have a balanced state of body and mind. Then only he/she will perform well at major stages.
What do you think about the initiative taken by Sportmatik.com?
It's excellent, and that's why I joined it. The nation needs such kind of networking platforms to support sportspeople, and I am really delighted to see you guys doing a worth act most smartly and efficiently. All the very best to all your members!
Dharmendra Singh Yadav is now a part of Sportsmatik.com. Checkout his profile at the link given below-​