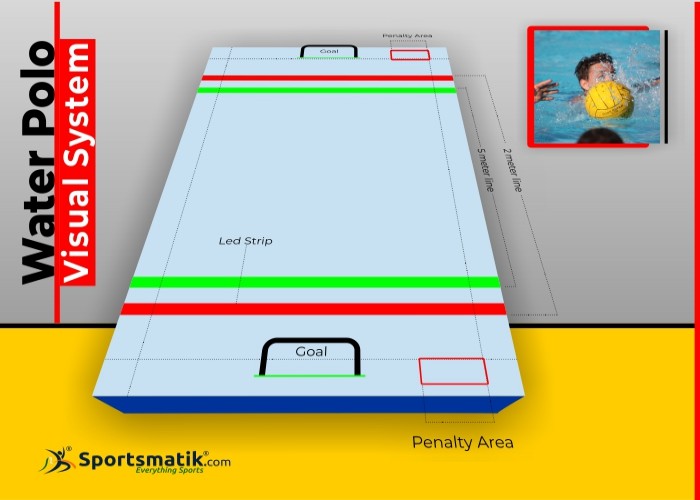 Updated On : 09 Jun, 2022
Trivia
The Water Polo Visual System uses LED lights marking, fitted in the specific areas both inside and outside of the playing zone.
Water Polo Visual System (WVS) is one of the most relevant technologies to be introduced in Water Polo game within last few years. Myrtha Pools (A company in Italy) designed the technology which was later developed in collaboration with Aquatec Engineering. International Swimming Federation approved the technology and it was used for the first time during an Olympic competition, held in 2012. 
Features
There are various imaginary lines & boundaries in water polo which are located 5 meters ( a point from where penalty shots to be taken) and 2 meters ( a point where an offensive player cannot enter without the ball) away from the goal. Earlier, there were no markings inside water to demarcate those regions except using traffic cones. However, with the introduction of the technology, LED lights and colors are used to differentiate various areas inside the pool.
The technology provides players an acknowledgment of playing boundaries so that they can decide from where a player should pass, shoot or concede a penalty, depending on the visible lines.
The technology also helps in updating the audience, the television viewers, referees & judges on the progress of the game and various areas of play.
The technology also aids the jury and the arbitrators in making accurate decisions in case of any dispute regarding penalty or goal.
*
We crave more modifications and accuracy. Help us do that with your valuable
feedback
. No responsibility is taken for the authentication of the data.