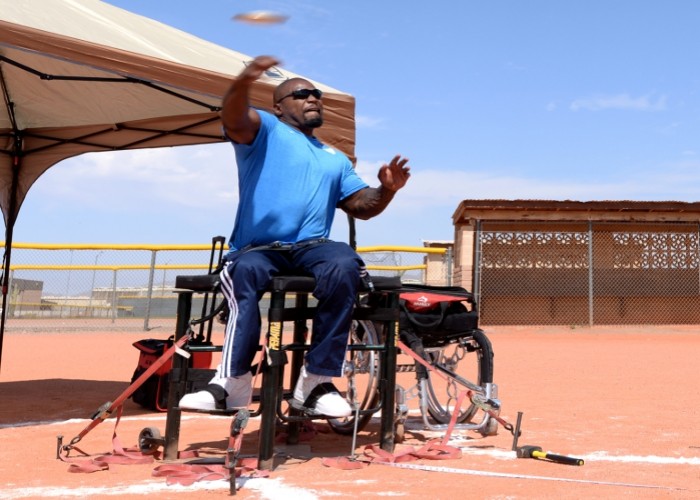 Updated On : 09 Jun, 2022
Trivia
Throwing frames have been used by athletes in various national and international competitions such as Paralympic Games & IPC World Championships and are predominantly used in Brazil.
The Throwing Frames (chairs) is one of the technologies used by physically disabled athletes to perform well in athletics throwing events (javelin, discus, shot put and club), to execute throwing from the sitting posture. Throwing Frames have replaced the wheelchairs in athletics throwing events. Unlike wheelchairs, throwing frames do not have wheels. They are more robust than wheelchairs and easier to tie down to a stable position with more convenient balance and control. The throwing frames must adhere to the standard of the paralympic competition to be used at those events.
Features
Throwing frame has a modular structure made of iron or aluminum, without adjustment. Athletes can set themselves on the chair to a particular posture with the belt system.
The thrower can sit according to his/her preference, either square or across the corner of the frame, making minute adjustments in it.
Most of the throwing frames have a seat, four legs, vertical support bar for supporting hands without adjustment, footrest and backrest fixed and belt system to secure the athletes to the bank.
Throwing frames are relatively simple in design & use and can often be shared among numerous athletes.
Throwing frames are usually hand crafted from bits of metal and are individually designed to meet the needs of athletes as each person has a different skill set, based on their abilities.
*
We crave more modifications and accuracy. Help us do that with your valuable
feedback
. No responsibility is taken for the authentication of the data.