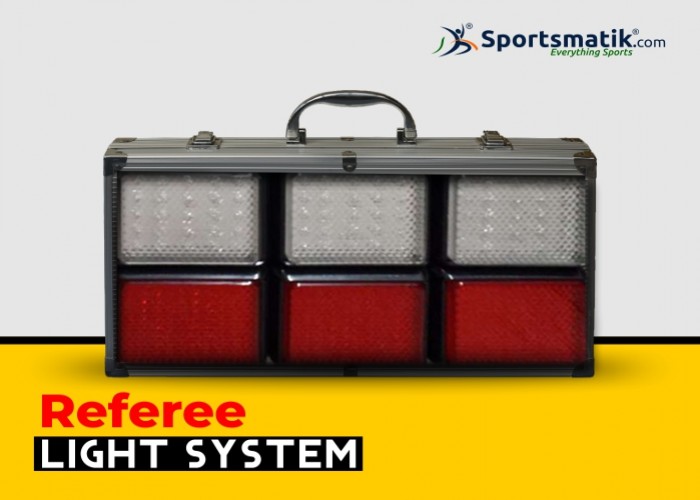 Updated On : 09 Jun, 2022
Trivia
Various types of referee light system are available in the market such as wireless LED-based referee light system, created by Michigan APF, electronic referee light system designed by Arduino.
Referee Light System plays a crucial role in weightlifting. It is used by referees to let their decision known to weight lifters, coaches, spectators, etc. through a white and a red light. Whenever a referee notices a contravention, he activates his control, and if the majority of referees activate the control, the lift has been signalled. The colours indicate a "Good lift" and "No lift". Any referee Light System which is used at national and international levels needs to comply with the requirement of International Weightlifting Federation.
Features
The Jury members monitor the decisions of referees with the help of control panel.
There is one control box for every referee (total of 3 referees). The control box consists of two push buttons: red and white along with a signaling device.
There is an apparatus, placed on a stand in front of the competition platform, giving a visual and audible "Down" signal.
A "good lift" is indicated by a white button on the control box whereas red buttons indicate "No lift".
Three sets of referees decision lights are there which contain three red and three white lights.
Control panels containing three red and white lights which light up when the referee press the appropriate button.
*
We crave more modifications and accuracy. Help us do that with your valuable
feedback
. No responsibility is taken for the authentication of the data.