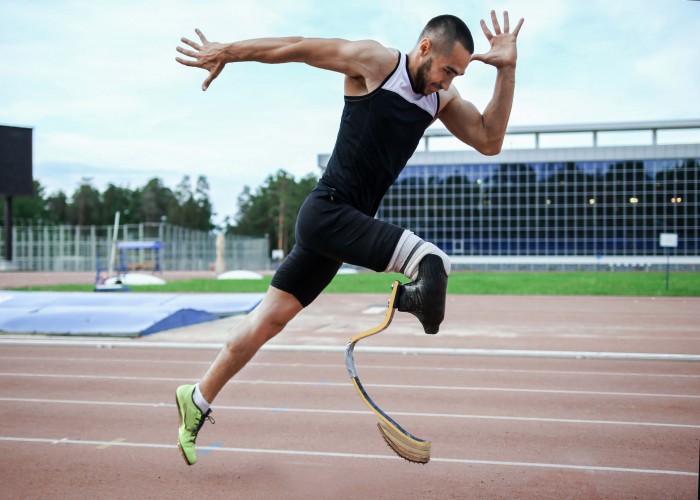 Updated On : 07 Apr, 2021
Trivia
Famous South African Olympian Oscar Pistorius can run a quarter mile in 45.07 seconds - fast enough to compete in the 2012 Olympic using artificial limbs below knee.
Artificial limbs or Prosthetics is a device that can substitute damaged body parts of living beings or can be applied as a body part that is undeveloped. Earlier, the prosthesis was simply made of wooden pieces such as wooden legs, but at present, they are being manufactured with lighter material. The type of Artificial Limb required for the person or living being is largely determined by the extent of loss and location of the missing extremity. Through artificial limbs, a handicapped may live an average life performing their entire task by own, even participate in adventurous sports. Participants in Mega events such as Paralympic Games have been using this for competing in the event.
Primarily there are four kinds of prosthetics in practice that replace either a partial or complete loss of an arm or leg:
Transtibial Prosthesis: Replaces a leg missing below the knee
Transfemoral Prosthesis: Replaces a leg missing above the knee
Transradial Prosthesis: Replaces an arm missing below the elbow
Transhumeral Prosthesis: Replaces an arm missing above the elbow
Features
Lower-extremity prosthesis can be utilized at various level of amputations such as hip disarticulation, partial foot, and toe.
The upper-extremity prosthesis is used at the different level of amputation such as full hand, partial hand, finger, partial finger, etc.
Limbs prosthesis consists of both Upper extremity & Lower extremity.
It can help affected people perform daily activities such as eating, walking, running, etc.
*
We crave more modifications and accuracy. Help us do that with your valuable
feedback
. No responsibility is taken for the authentication of the data.