It is fascinating to witness the younger generation kids raising the bar that we adults can't. Rory Van Ulft has recently grabbed everyone's attention with her massive capabilities that are beyond imagination. The seven-year-old schoolgirl has been crowned the USA weightlifting under-11 and under-13 Youth National champion in the 30 kg category. Her phenomenal victory has made her the youngest US youth national champion in history.
This little girl can perform 80 kg deadlifts and snatch 32 kg, clean and jerk 42 kg and squats 61 kg. She is a full-time student attending her 4th grade in school and can lift massive weights relative to her age. Such a strong weightlifter, ain't she!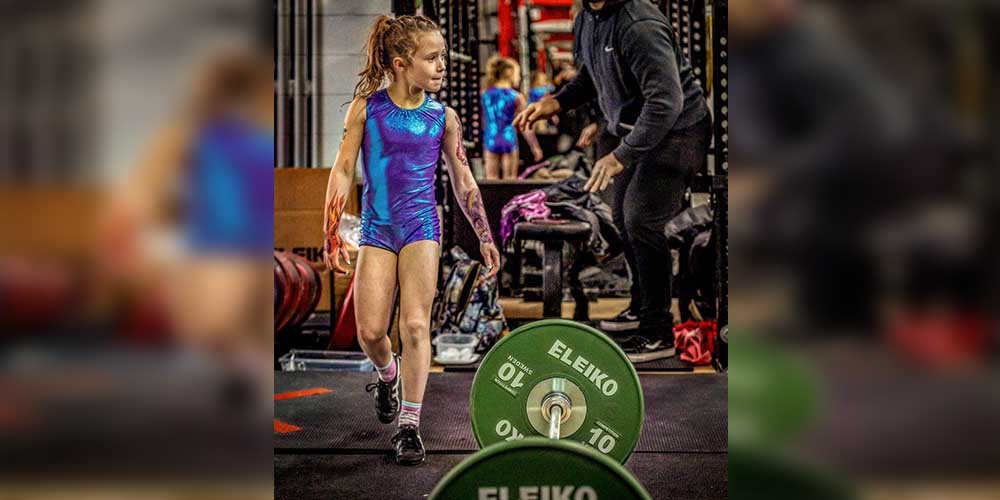 Photo Credit - Instagram / roryvanulft
Rory is a Canadian born gymnast and a weightlifter. She was born in 2013 in Ottawa and is 4 feet tall. She started her training right after her fifth birthday when she was enrolled in a gymnastics class. She trains 9 hours per week for gymnastics and 4 hours for weightlifting. To look after Rory's health, her parents have appointed both the family doctor and a sports medicine paediatrician. The kid also wears fake tattoos during competitions as she believes it looks cool.
Rory has proven herself worldwide in terms of her immense strength. She is currently the reigning champion of Ontario Weightlifting Association 17-and-under provincial competition in the 40 kg weight category in Canada. It's commendable that Rory at such a tender age has acquired such a fantastic weightlifting ability; she indeed holds a brighter future ahead.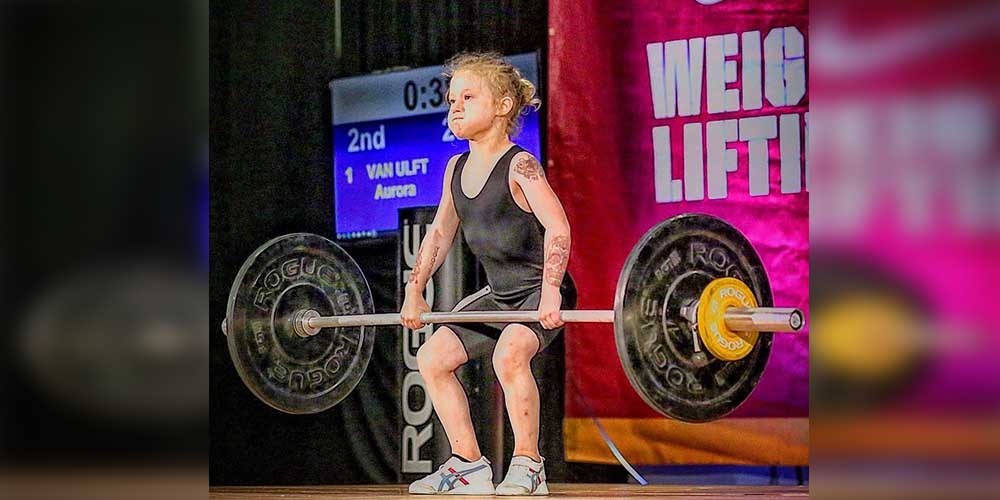 Photo Credit - Instagram / roryvanulft
The little wonder is the best pound-for-pound-11-and-under lifter in the US with a total of 213.738 points in Sinclair competition. She has mentioned in her interview that she likes getting stronger. It helps her to perform and get better at everything. She further added that she clears her mind before her performance without thinking about anything else.
Her Instagram account has plenty of pictures and videos of her rigorous training that is currently managed by her parents. She created a buzz online after deadlifting whopping 80 kilos. Her belief underlies on her strength that makes her better in everything that she tried. She is trained by her coach Mr. Spencer Moorman, whom she has also credited in her Instagram account.