Leadership is a matter of having people look at you and gain confidence if you're in control; they're in control.

- Tom Landry
A good leader is a vital key to the success of a team. Although, it is not necessary that an effective leader necessarily have to hold the position of team captain. But if the player is a great leader as well as the captain, there's no looking back for the team.
Here are the top 5 Male Indian sports captains and we'll know what has made them true leaders
Virat Kohli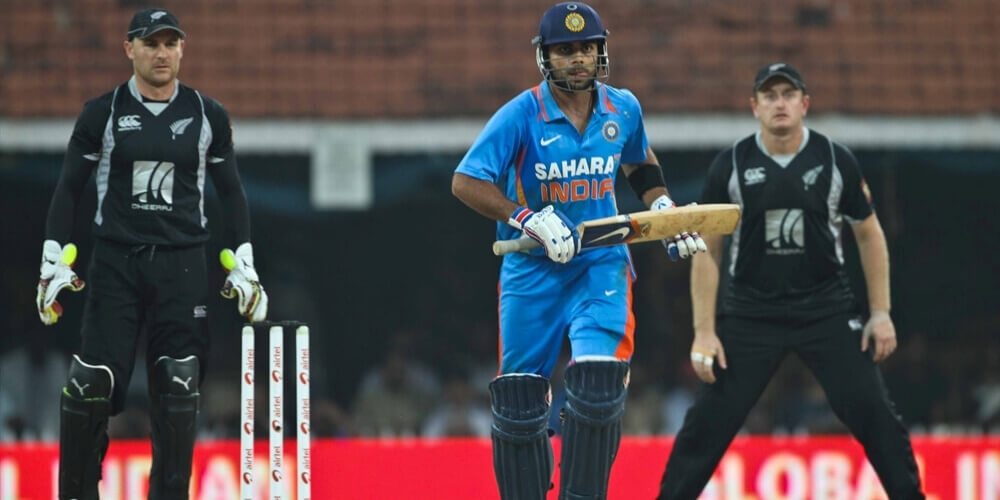 This great Indian captain has a phenomenal journey, from playing at the alleys of Delhi to becoming captain of the Indian cricket team. This fearless, aggressive sportsman has an incredible transformation from being an ostentatious player to a great leader. Kohli is all praised for his achievements and records. The former captain has once said- Kohli is a fantastic leader because he takes everyone along.
A true example for others - Responsible Kohli has never shied away from taking responsibility. His ebullience, confidence and aggression have always led to team success. Every time there's a slowdown in the average run rate, Indians have strong faith in his turn. With an ICC ranking of no. 1 in batting in ODI's and gigantic runs he has made, describes how responsible and hard-working he is.
Smart field skills for winning - His smart skills and edgy performance reflects the quality of a true leader. In 2016 when his captaincy reign began, India reached out to become the no.1 Test team, and win Asia Cup. In 2017, he was named as part of the "Team of the tournament" during the 2017 Champions trophy.
Team management -

Kohli not only has the skills of a great player but of a great leader too. He runs a foundation under his name, where he has helped several players such as Sumit Nagpal during an emergency. Kohli has successfully managed the whole 10-player team, where he was successfully able to resolve rifts, pressure or anything which can cause a downfall for the players.
Supporting teammates - Whether it's any feud or media discouragements, a lot of cricketers have to face tough times in media, be it Hardik Pandya, KL Rahul or Ajinkya Rahane. Kohli has always been seen sharing their back and defending them in public. Jasprit Bumrah during the 2019 test series said: "Kohli's backing gives me a lot of self-belief."
Sunil Chhetri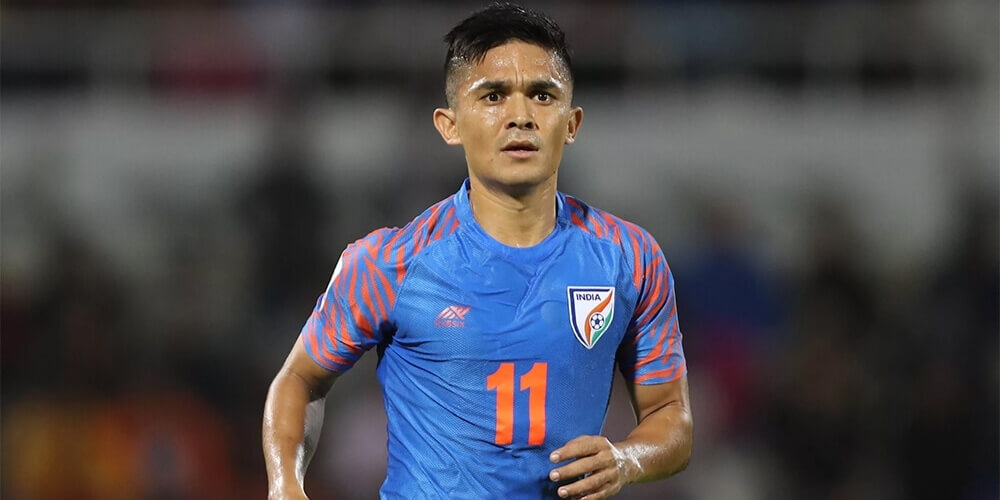 India's assistant coach Shanmugan Venkatesh has said: "Chhetri always had potential to be a special player." Indeed Sunil Chhetri is a great player, an outstanding leader and undoubtedly a legend. The striker has brought winning trophies for both the ISL & national team.
Passion, will to win and Awareness -

Chhetri on winning once said "Football is my passion, my life. I'm motivated by the thought of getting on the pitch." His captaincy has led to winning of Nehru cup, SAFF championship and Asia Cup.
Motivational skills - The football team has seen a greater difference in players in terms of success in his captaincy, whether it's Gurpreet Singh Sandhu or Pronay Halder. Chhetri has always motivated and worked in collegiality. The former captain, Bhaichung Bhutia said "There's no reason why he can't continue for long. He is overall professional and a great captain".
Hard-working and Persistence - Bhutia also said "He is the most hard-working senior player in the circuit. In fact, even if you compare him to younger players, Sunil stands out. He is always at the gym doing the extra bit. The manner he has maintained his fitness is exemplary". His persistence proves well with winning the AIFF player of the year six times.
Good communicator and decision making - Chhetri's apt and calm nature has always found his path in every teammate's heart. He is very popularly known as captain fantastic too. Even was renowned with the title of Asian Icon by AFC on his 34th birthday.
Admiration and inspiring other teammates - Everyone witnesses the passing of the Intercontinental Cup in 2018 by Chhetri to the fellow teammates during the presentation. Many such shreds of evidence prove that Chhetri is a great leader who always put his team name first. This is a core reason for him being a great leader and a legend.
Vishesh Bhriguvanshi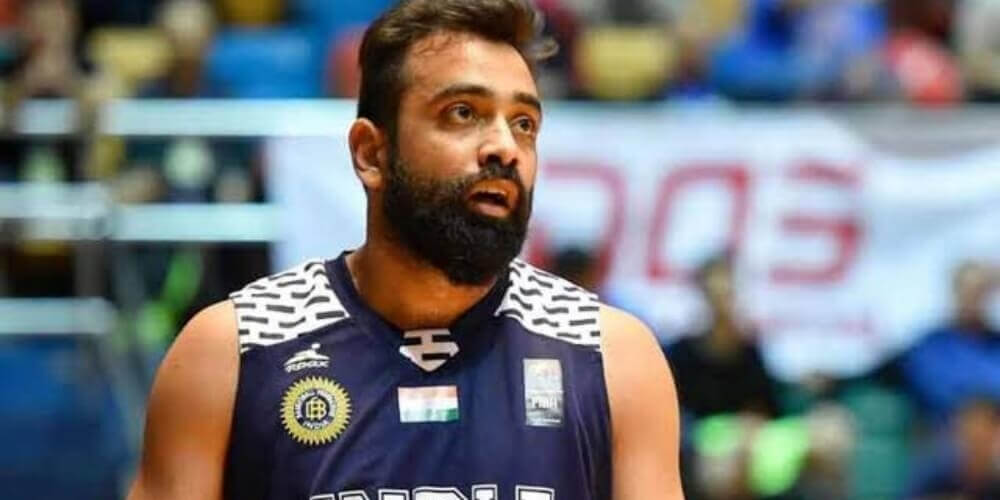 A leader must inspire, or his team will expire. Youth icon Vishesh Bhriguvanshi has changed the history of basketball in India. The popularity the game has achieved is spell-bounding. No doubt that this magnificent captain has bud out to be a great leader for the team and has been inspiring a lot. He is also the first Indian basketball player to sign with Australia's NBL.
Hard work, courage and passion - Formerly playing in the alleys of Varanasi to Adelaide; it's his conscientiousness that stood out. The team was able to clinch the gold medal in the Asian Beach games, 2008. He led India to a bronze medal by creating history in Super Kung Sheung Cup in 2016.
Humility -

Apart from being a confident player, Vishesh persuades a lot of humility and always seems to all praise his teammates' winning. In his interviews, he has always put forward his other player's names be it Amjyot, Amritpal or Yadwinder and their great achievements as a mode of example.
Visionary - Bhriguvanshi shares a very promising vision for the Indian Basketball team. He said, "My motivation is to play well for India, as long as I am playing I want to bring good standing for the country."
Teamwork and management -

His calm, subtle and thoughtful nature have always brought a great affirmation of his likelihood to every player. Talwinder Singh and Satnam Singh have multiple times praise the worth of Bhriguvanshi in their sports career.
Ajay Thakur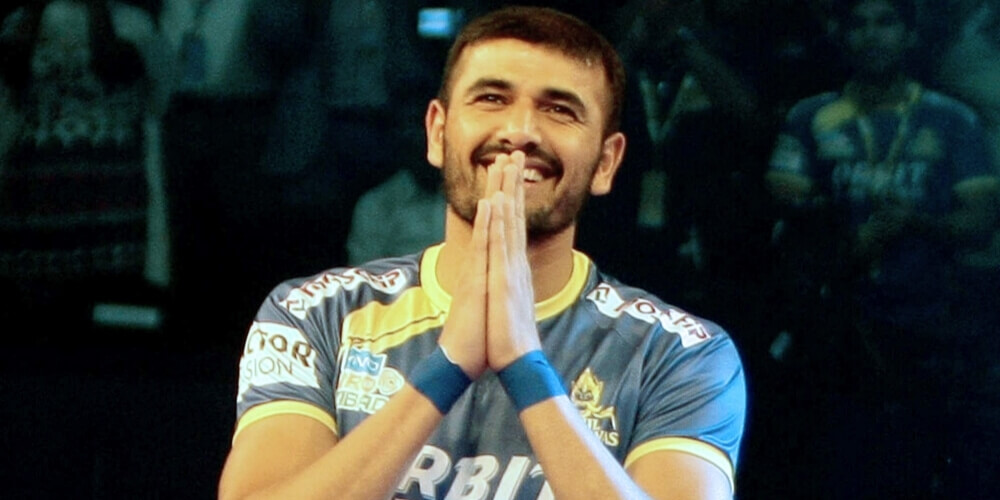 An immiscible raider of the Indian Kabaddi team with a glorious victory record. He is one of the finest players and a great leader the country has ever seen.
Winning skills - In a true sense, ever since Thakur's reign in the Indian Kabaddi team, the team has put an excellent winning record, whether it's 2016, Kabaddi World Cup, 2017 Asian Championship, 2018 Dubai Masters or Pro Kabaddi. His constant hard work and team management with pursuits of discipline has always been nectar towards winning.
Management and decision making - Which player has to go forth for raiding in the opponent team and were to strive the score plays a vital role in kabaddi. These important decisions took by Thakur as captain has always resulted in fruitful success. He, in an interview, said, "Now I see how the team is placed, what the team needs, and play according to the situation". This statement provides how engaged, and strategically he works on the court.
An example and motivation -

"Ajay Thakur inspires Tamil Thalaivas to stun Bengal" news flashed with this headline when he scored dying 2 points in the last few seconds leading to a magnificent victory. Vishal Bharadwaj in Telegu Titan (PKL) shared how the aspiring journey of this astonishing star has been his inspiration.
Discipline - Many young players describe him as a man of discipline and being tough during practices. Being a captain an early age has moulded this player into a perfection which he wishes to impart on other fellow players, and working hard to achieve it. These are the true skills of sportsmanship which has made him a great leader in this era.
Gurinder Singh

Gurinder Singh has been a popular name among people due to his great skills on the volleyball court, and a great command over the team. He has popularized sports to great heights among the people of this nation. Notated as the "Game Changer" by Deccan Chronicle this year, Singh has portrayed great captaincy skills and is regarded as a great leader in today's world.
Coping in a tough situation - Indeed the Indian volleyball team has seen some really tough times during past years, there was no telecast of their matches too. With less financial support from the foundation and deprive of some basic amenities, the Indian Volleyball team has outshined their names in various tournaments, throughout Singh's reign.
Motivation and constant inspiration - Good leadership is about infusing challenges in the minds of the players. Singh constantly believes in motivating his team member through his benchmarked performance. Rohit Rana has constantly applauded Singh's performance and described how Singh has a great influence on him.
Hard work, patience & vision - In one interview with the Hindu, he stated - "Volleyball deserves better life", with this vision he is working day and night to fulfil his dreams to bring more trophies home, alongside his team.