Remember the shooter Dadis - Prakashi Tomar and Chandro Tomar? The two Ghoonghat Clads of Baghpat district, Uttar Pradesh; who later became the shooting sensations of the nation!
We have already shared their shooting legend with you guys. Today, we want you to know that not only Chandro Tomar and Prakashi Tomar but every third lady of their family is a potential shooter and without any surprise, we can proudly introduce another legend of the house- Seema Tomar! She is the talismanic trap and shotgun shooter of India and daughter of Prakashi Tomar.
Seema is the sole Indian shotgun shooter who bagged a silver medal at the ISSF World Cup 2010, the journey she began in 2002 which made her one of the iconic female shooters of the country.
Currently commissioned in the Indian Army, Seema has added numerous medals to the international medal tally of India. While sharing her thoughts, Seema recalled many of her childhood memories and experiences in shooting, and of course, the honour of being a daughter of India's shooting prides - Prakashi Tomar and Chandro Tomar.
Major Achievements-
Won a silver medal in the trap event at the ISSF World Cup 2010, held at England (Dorset)
Earned a bronze medal in the team trap event at the Asian Clay Shooting Championship 2010, held in Bangkok
Bagged a gold medal in the trap event at the 52nd National Shooting Championships held in Jaipur in 2008
Bagged a gold medal in the trap event and a silver medal in the double trap event at the 53rd National Shooting Championship in 2009, held in Patiala. The same year, she earned a bronze medal in the team trap event at the Asian Clay Shooting Championship, held in Kazakhstan.
Bagged a gold medal in the trap event at the 51st National Shooting Championship, held in Jaipur in 2007. The same year, Seema bagged a silver medal in the double trap event at the Asian Shooting Championship.
Bagged gold medals in the double trap events of the 50th and 51st National Shooting Championship 2006 and 2005, held in Hyderabad and Delhi, respectively
You are the only Indian to earn a shotgun silver medal for the nation at the 2010 ISSF World Cup. How tough was the clash?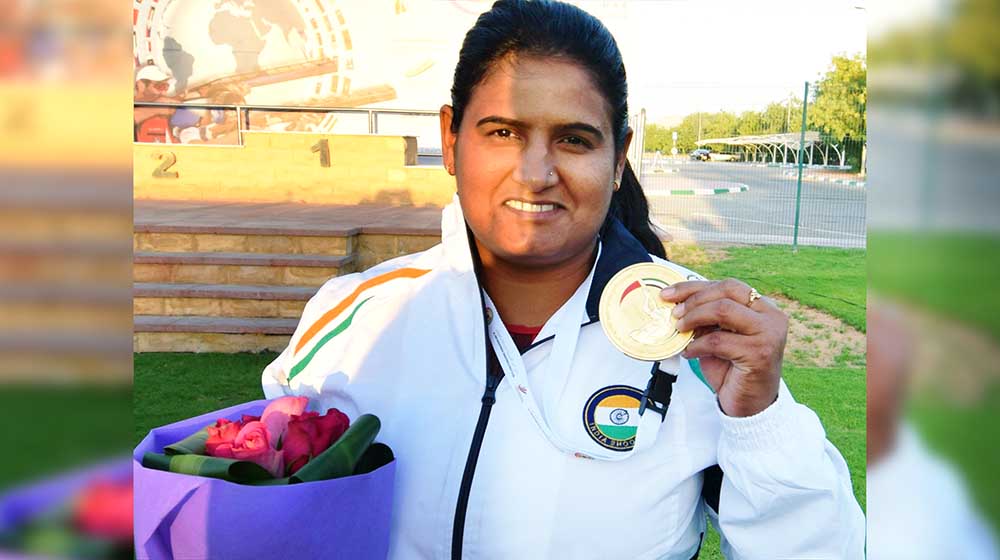 It was extremely tough as I didn't get any sponsorship, guidance or support except my family. I practised only through regular camps. I was fighting inside as well as outside. My mother faced a tough journey to bring me to the stage, and I had this thought that if I fail to prove my worth for it, it will all turn into ashes. My conscience was kept on telling me that I have to nail the event not only for myself but for the nation. I handled the pressure and made a firm determination to win the World Cup and eventually, I did.
You belong to a shooter family of Baghpat District and your mother Prakashi Tomar is well known as the "Revolver Dadi". Is this the reason you pursued shooting?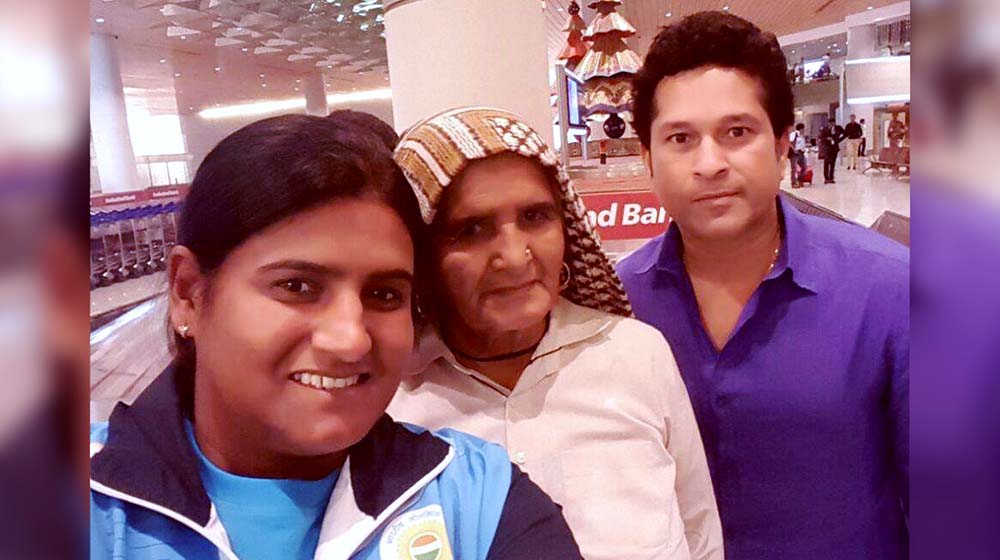 Our village is 65km away from Delhi. Now, talking about the time 20 years ago, the stature of Indian women in the rural areas was not as open as it is today, especially in the patriarchal state, Haryana.
It was really tough for my mother to speak of her passion in front of the whole village. She fought for my dreams, as well. Rural areas are vitally affected with the stereo belief that once the girl is grown up, look for a groom to get her married. I wasn't like the other girls. Where they used to spend their time playing with dolls, I invested time understanding the guns and participate in the athletic events.
I had an inner instinct to do something unique. I used to discuss my perception with my mother, and she took them seriously. She made every possible effort to give a golden chance to her children which she didn't get in her childhood. And, her efforts are paid well when I became an international shooter.
Why did you decide to go to the Army and not any other field?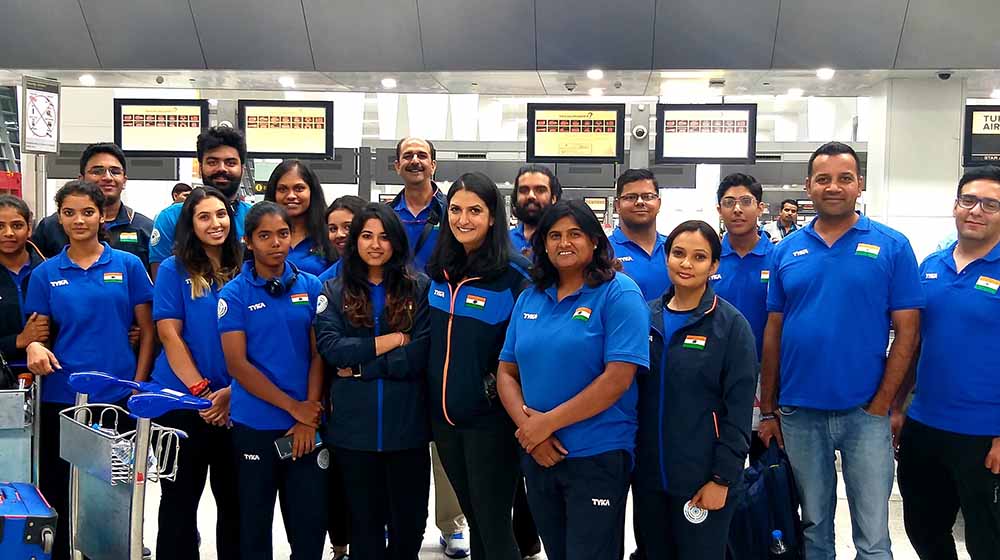 I wanted to groom in my sport. My knack of shooting came with the shotgun, which is one of the most expensive shooting equipment. To feed my passion, you need to train and earn.
Since I was in the quest of a job which is reputed, can bear my expenses and provide me with better guidance in shooting, I made this decision and prepared for the Army.
According to you, what are the basic foundations that India needs to become a sporting nation?
What I believe is there should be an open environment to play sports. Schools and institutions, especially in rural areas, must train their students. There should be a mandatory subject for physical education and sports.
I got the chance very late to get trained in my sport as there wasn't an environment and perception to encourage children for their career from the beginning. I was in search of a chance to play my sport, but it came to me late.
If I could get that earlier; I would not have wasted my years struggling and won more medals. So this is where I feel we lack and this should be improved for the better scene of sporting spirit in India.
What kind of facilities would we need to get people to come out and play if they are provided with sponsorships?
Sponsorship is the prime requirement for athletes who are facing the struggles of poverty. They have potential; they are passionate but unable to perform in lack of proper facilities and guidance.
Children who belong to a good background can groom but those who are even unable to earn their daily bread, how can they move on for their sports?
So, sponsorship is the basic requirement for the athletes who need it the most. We should effort to provide them with proper guidance and sponsorships so that they can also perform well.
It has been almost a decade since you began your shooting career and it has become a prominent sport in India. What are your views on this?
Yeah, it's been a decade since I lifted my first gun and shooting to bag medals, but I am still on my quest to bag the Olympic medal. I have this craving for years and will not be contended until I get it.
Of course, shooting is becoming one of the prime choices of young athletes, and I am happy watching their performances. I think if I could have such facilities, I would have bagged more medals for the nation.
There are Olympic quotas now that we have to win anyhow to get the golden chance and sustain on top rank to seal the spot. It means you have to be focused, balanced and fit for your upcoming performances where you can't take risks. This is what we all are up to right now and hoping the best.
There is an upcoming film based on the journey of your mother Prakashi Tomar and her sister-in-law Chandro Tomar, and you have guided the team. Can you share some memorable incidents during the shooting?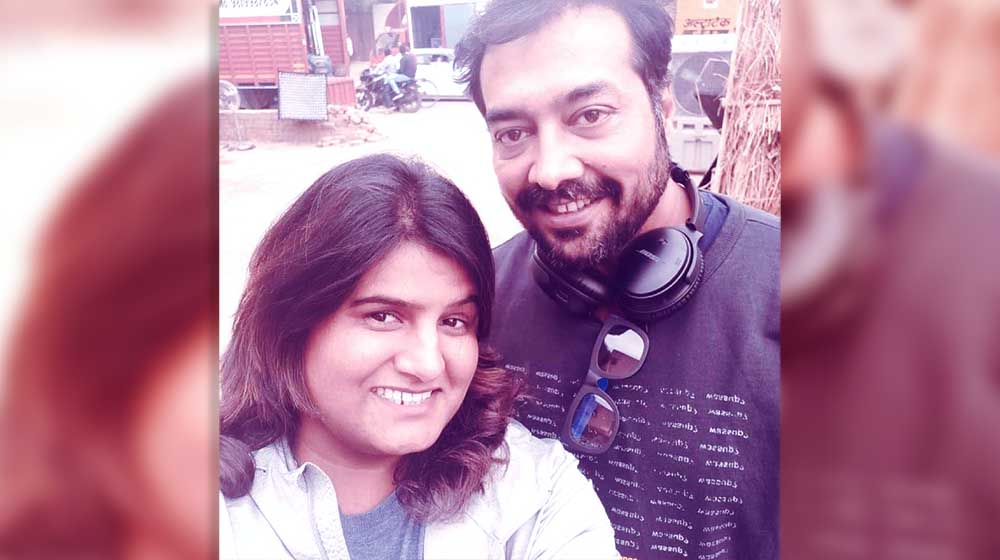 When Mr. Anurag Kashyap talked about the concept with me, I believed him. He is one of the finest producers and directors of Bollywood. So I said yes for the script and guided the team for the film. It's been great fun working with the whole team. I hope the entire nation may get inspired by this story and get a real sense of sportsmanship.
Who is your role model?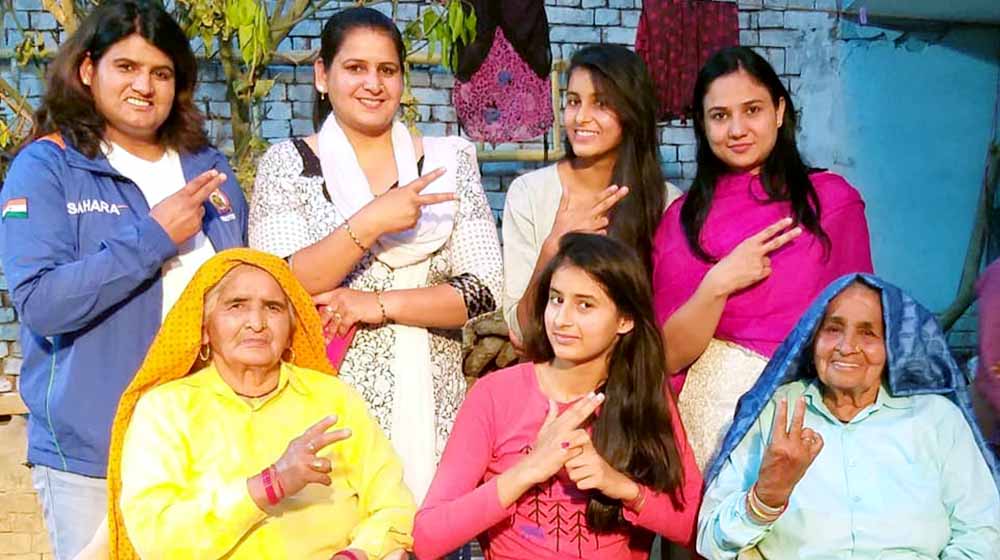 Undoubtedly, it's my mother who struggled a lot to make my dreams come true. Secondly, our former sports minister and shooter Col. Rajyavardhan Singh Rathore and Jaspal Rana.
How interesting was the meeting of your mother, Prakashi Tomar with the honourable former President Dr. Pranab Mukherjee?
Actually, my mother was invited on the honourable eve for the 100 women achievers. She was awarded there and had lunch with our honourable former President Dr. Pranab Mukherjee. She had a good talk and photographs with prominent personalities. It was a proud feeling for her to meet the President of the nation.
Which brand of Shotgun do you prefer the most?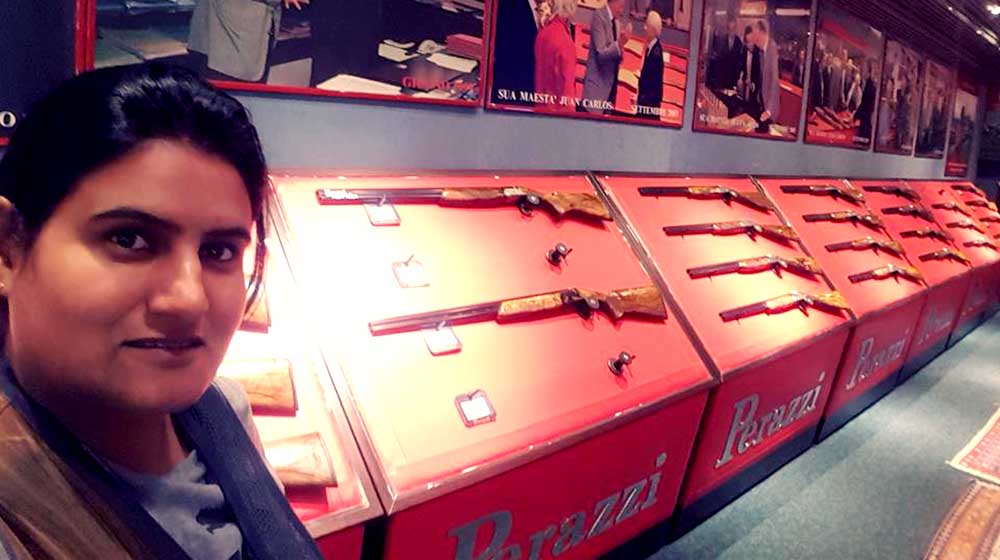 There is an Italian brand Perazzi that I prefer the most.
Apart from shooting, which sport do you like?
Apart from shooting, I often play badminton. Besides this, I casually watch cricket.
Define yourself in one word or phrase.
A confident shooter! I believe that if you are confident, you can win the world and become whatever you want.
How does your passion help in your profession as an Army woman?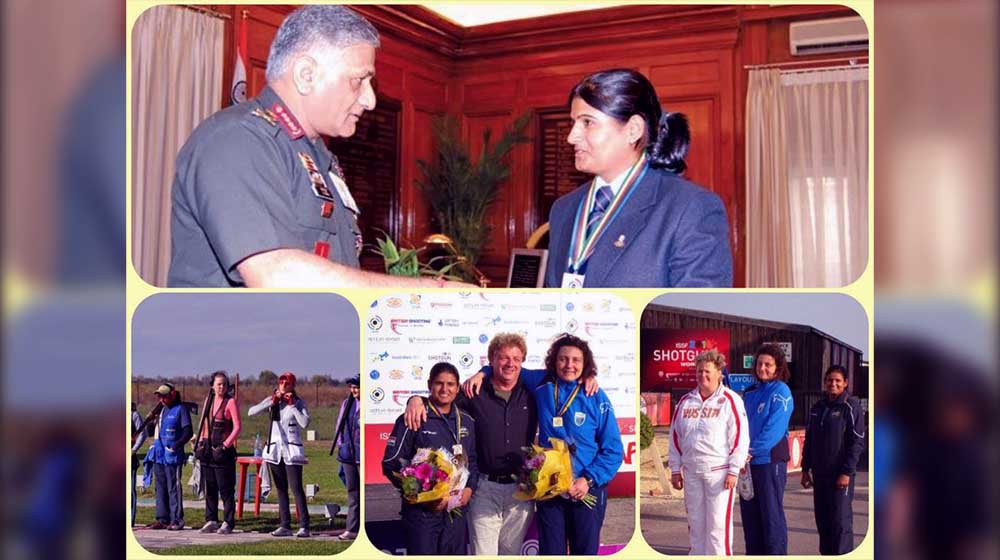 The Rules! Living the army life, you become a disciplined person, and this is the essential thing in the life of a sportsperson. So the strict and disciplined environment helps me a lot to train well in my sport, waking up early and maintain perfect timing for all my tasks.
Are you planning to coach in the future?
Yes, I am looking forward to opening a training institute in the name of my mother. There, we'll coach the children with the top-notch facilities and environment to become one of the best shooters of India.
Being a vegan, what diet routine do you follow to keep up the pace for shooting?
Yeah, since I belong to a vegan family, I didn't get it easy to adapt non-veg. But, I keep myself fit and healthy for my sport with my vegan diet. It's a bit tough to find the vegan meal of your choice when you're away from your country yet, I manage it well and sustain on my diet routine. It's not necessary to consume non-veg to be fit and healthy for your sport. You can have all the essential requirements from the vegetables and fruits as well.
How to nail a sport?
The first thing is practice. This is what brings confidence in you. The second is to deal with the pressure of the main battle.
What is the role of Social Media in the life of athletes to excel in their sports career?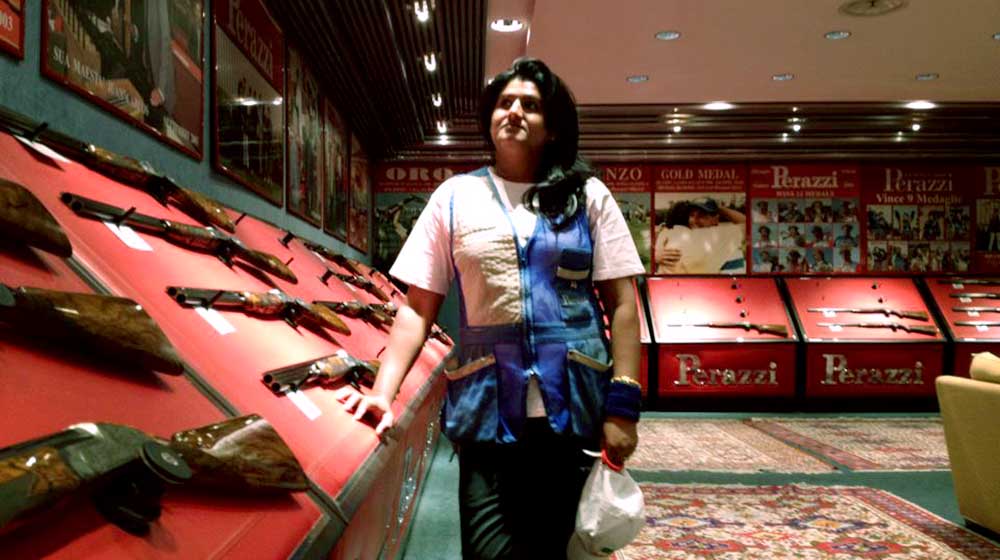 Yes, I think it plays a huge role in the life of an athlete. It's media that can draw the attention of the world to potential athletes. This is what athletes want to perform better and live their life with honour and recognition for their sincere efforts for the nation.
What do you think about the initiative taken by Sportsmatik.com?
I think it's a great concept. Through such platforms, people and athletes may earn the proper knowledge of various sports and even connect; especially the student-athletes and their guardians. I think it can bring significant changes in the world of athletes who are not in the reach of proper guidance and support. All the very best!