Komal Thatal has become a national sensation in only a few years of his football career. The 19-year old young footballer has a plethora of skills, tactics and great defence. Hailing from the state of Sikkim, Thatal has a faux-blond hairstyle similar to legendary footballer Neymar Jr. Thatal has proved his presence on the field and is closely monitored by international clubs such as Manchester United. He is a forward player and has the ability to tackle from both, right-wing and the left-wing. Thatal is the first Indian player to score a goal against Brazil in any tournament at any level. With all his notable achievements and power-pack skills, he is also regarded by some as the Indian Neymar.
Early life
Thatal was born on 18th September 2000 in Sikkim. Komal's parents are tailors by profession and have struggled with financial crisis. With lots of struggles, the headstrong parents haven't given up on their son and let him achieve his passion. They tried their best to provide him with both mental and financial support. The national wonder-kid was so passionate about football that he used to make his football with plastics and old clothes and play with it. In 2011, he joined the Namchi Sports Academy where his football coaching and training began. Thatal was a kid when he stepped in the world of competitive football and since then, he never looked back. After three years of training, he attended the trials of AIFF Elite Academy in Goa and qualified it. Since then, he is playing for the national team.
Career and Achievements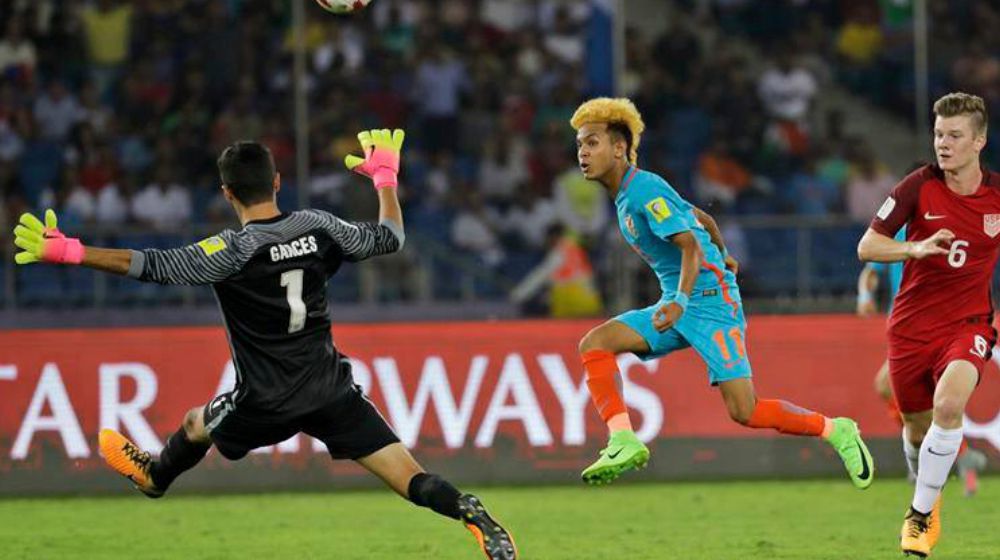 Photo Credit: Komal Thatal/Facebook
In 2017, Thatal made his international debut at the FIFA U-17 World Cup. He only played in the first match against the United States. Earlier during BRICS Cup match in 2016 organized in Goa, he bagged his solo impeccable goal against Brazil and so that performance led the spotlight on him. In October 2017, he was the top-scorer of the India U-17 team with nine goals.
After his impressive performance in the U-17 team, Thatal decided to join the
Indian Super League
. In January 2018, he made his professional debut for the ATK in an
ISL
match against Jamshedpur. He is the youngest footballer ever to join the
Indian Super League
. In his second season of
ISL
, Thatal showed his impressive skills and scored his very first goal against Bengaluru in 2018. Currently, he is playing with
ATK Mohun Bagan club
and has contributed a lot to each match. The Indian Neymar Jr. has already established his name in the prominent footballers' list and is considered to become the nation's pride soon enough.