With its spectacular performance during 2019, India concluded the year as the Top Shooting Nation in the world, overtaking Olympic heavyweight China and the United States. Overall in terms of medals, the count stood at 21 gold, 6 silver and, 3 bronze as India surpassed all the Rifle-Pistol World Cups and Finals in an unforgettable year. While India leads the ranking with 30 medals overall, China is second with 11 gold, 15 silver and 18 bronze medals for a total of 44 podium finishes. The United States ranked third with 15 medals, including 6 gold, 6 silver and 3 bronze.
The President of National Rifle Association of India "Raninder Singh" tweeted a screenshot of the International Shooting Sports Federation's (ISSF) overall rankings for 2019 and wrote "Well done Team India" in his tweet. The number of Olympic quotas, which is now a record 15, not only reflects the country's rapid growth in the sport over the past year but also prepares shooters for a record at the Tokyo Games, after the collapse in Rio de Janeiro.
The federation has worked in a big way to bring the sport to where it is today. The best of Indian shooting at the Olympics are 2 medals won at London Olympics in 2012. However, if the Indian shooters do some new exploits in the upcoming months, India can emit better than previous performance at the 2020 Tokyo Olympics.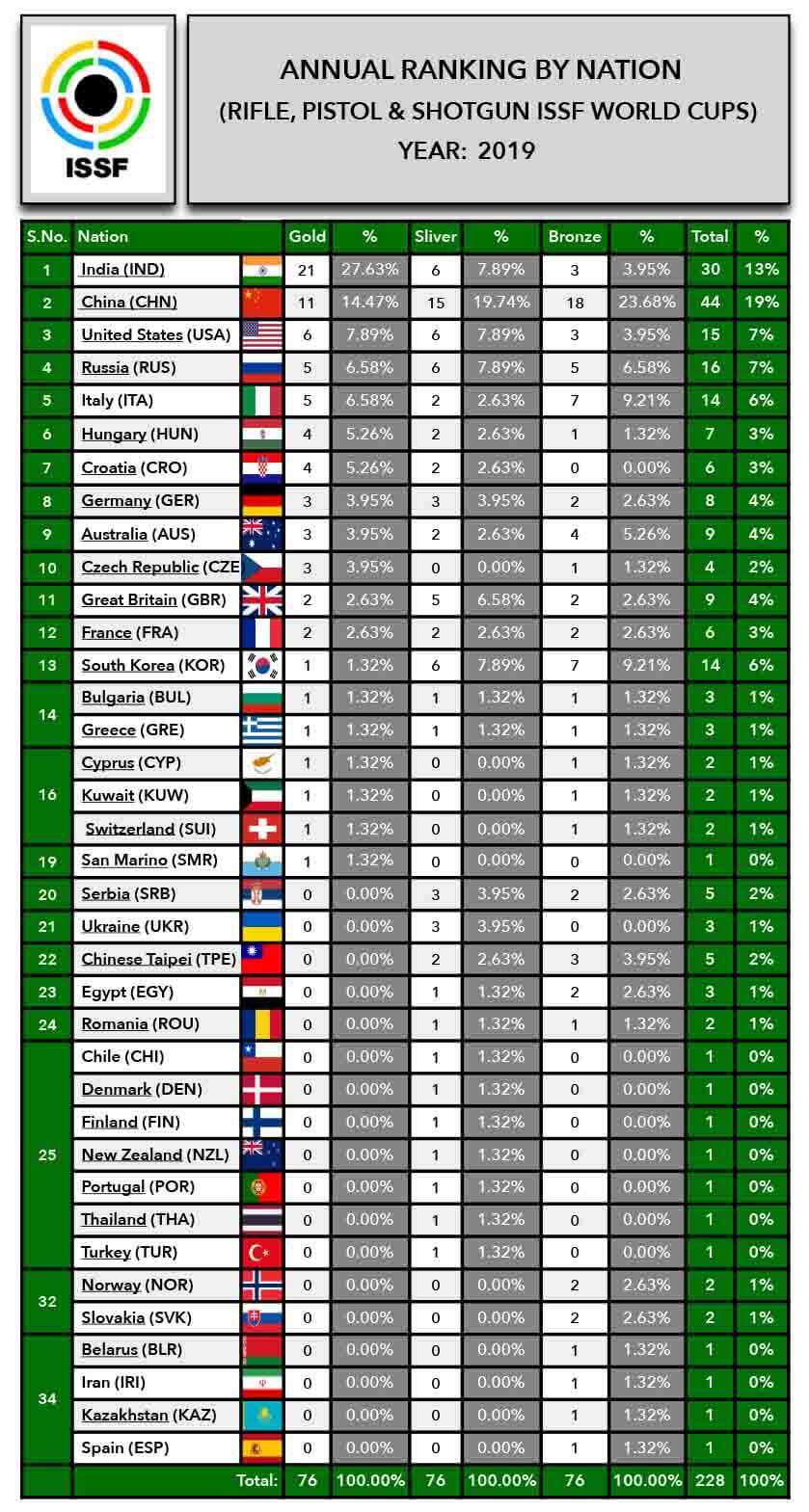 Photo Credits: http://www.thenrai.in/