They say that if you have clear goals, you can achieve anything, but you will have to face all the obstacles and overcome them during the journey. The same was proved by Gujarat's young powerlifter - Varun Dave, who has also faced many obstacles on his way to becoming a Champion in Powerlifting. Varun is the youngest man to hold the title of "Strongest Man of Gujarat" and a two-time world championship winner. His captivating success story will surely amaze you. The charming young man has won 18 to 19 medals, including national, state and international championships.
Varun had to struggle to get to where he is today with no family background in the sport. His journey began when he saw his sister practising judo. Now, as she progresses through national level tournaments, Varun has embraced weightlifting internationally. He has participated in his first competition in 2017 with two defeats in a row. Still, he was soon sought out by Mr Indar Gurjar (his coach), who wanted to take his potential to the next level. Since then, he has achieved incredible success, winning the state, national and international championships.
He has more than 20 medals to his belt, including the Mr World Gold Medal, which he won at the 2018 World Powerlifting Championships. Currently, he holds the national record for being the youngest player to win a gold medal in the under-26 category. His most recent win came in 2020 when he competed in the Indian National Powerlifting Championships, won gold and silver medals and set a national record. Despite significant progress at an early age, Varun remains as ambitious as ever and inspires many others.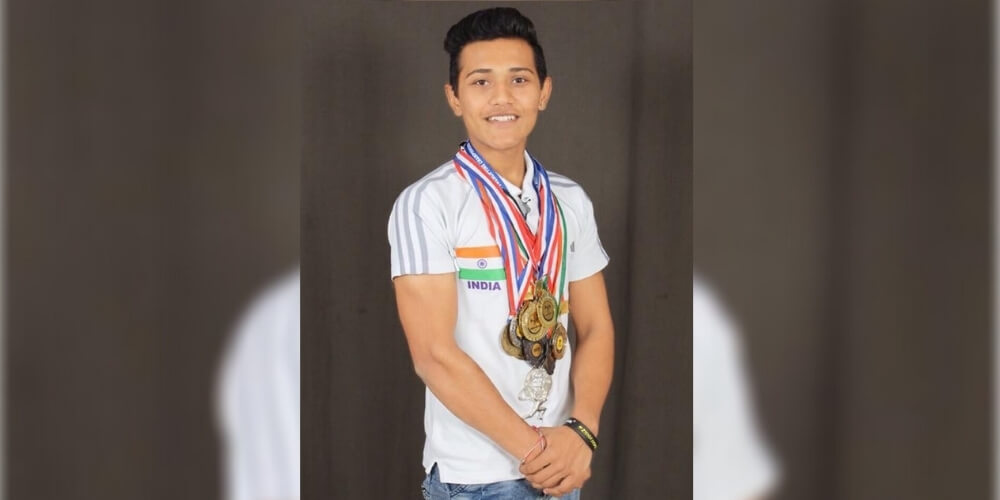 An overlook on his Major Achievements:
Gold in Ahmedabad District Powerlifting Championship
Gold in Gujarat State Sub-Junior Powerlifting Championship
Gold in Indian National Junior Powerlifting Championship
Gold in Indian National Sub-Junior Powerlifting Championship
Mr World Gold medal at the World Powerlifting Championship
Two bronze medals (both junior and sub-junior category) at the IHFF Olympia Powerlifting Championship
In an exclusive interview session with Sportsmatik Team, Varun expressed his determination to pursue his career in powerlifting, and his dream to represent India at the big stages. Here's the entire story -
Initially, you had your interest in cricket, then how did you get the idea of becoming a Powerlifter? How have you started with it?
I have been interested in sports since childhood and my main focus was on cricket as I wanted to become a cricketer. But I think this sport was not fit for me as I got injured several times and got 7-8 stitches on my head during the two years of my cricket career. My family always supported me, but they did not allow me to play cricket due to injuries; therefore, I left the sport. When I was in 10th standard, my sister started to practice Judo. After watching her training sessions, competitions, I felt I could go for it as well, and that's how I developed an interest in powerlifting and went for it.
Which was the first tournament that you participated in? How was the experience?
The first tournament I participated in was a district championship and the experience was quite good. However, I did not win any place and lost the first two tournaments I played, but eventually gained a lot of experience from it.
You are a two-time World Champion and also the "Strongest Man of Gujarat". How special is it to achieve all this in such a young age?
Yes, it is extraordinary for me. But behind these achievements is my struggle, my hard work and the patience that I cannot explain in words. When I started powerlifting, people used to call me skinny and short, but I did not pay attention to all this and focused only on my sport, and all that really paid off. I have struggled a lot at an early age, and I feel that the ups and downs I have faced will be challenging for anyone in the world to withstand. All I can say is that powerlifting has made me so strong physically and mentally.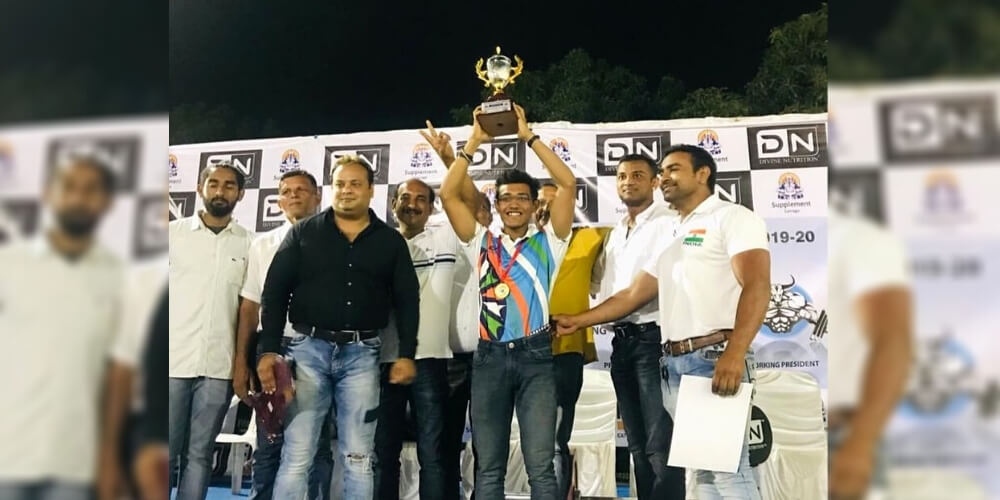 Who is your role model in your sporting journey and how have you been inspired?
Captain Cool MS Dhoni is my role model and I really salute this man. Because his journey is extremely inspiring and I believe that not only a sportsperson but any person who wants to succeed in his life can learn a lot from his story. I have learned from him that nothing matters more than your dream and passion if you are really serious about your goals. So just concentrate on your dream, no matter what obstacles or difficulties are on the way, just go and follow your dream!
You have also won 5 National Championships and 8 State Championships. But in this journey, have you faced any problems to become a professional Powerlifting athlete?
Yes, it happened when I returned from the World Championship; during that time, my universities' main examination was going on. Because of the preparations for the World Championship, I haven't studied even a single book and taken the exams in which I failed in 3 out of 5 subjects. I belong to a typical Indian family, so you can understand what my situation would have been during that time. I had to take a break from powerlifting for about 8 months so that I could only concentrate on my studies. So yeah, it was challenging for me to come back to powerlifting after this gap.
Which is the most memorable moment of your sports career till now?
The most memorable moment of my career was when I won the Strongest Man of Gujarat title at the age of just 17. That moment was pretty unexpected for me because I not only won that title but also broke the record and became the youngest person to win the title.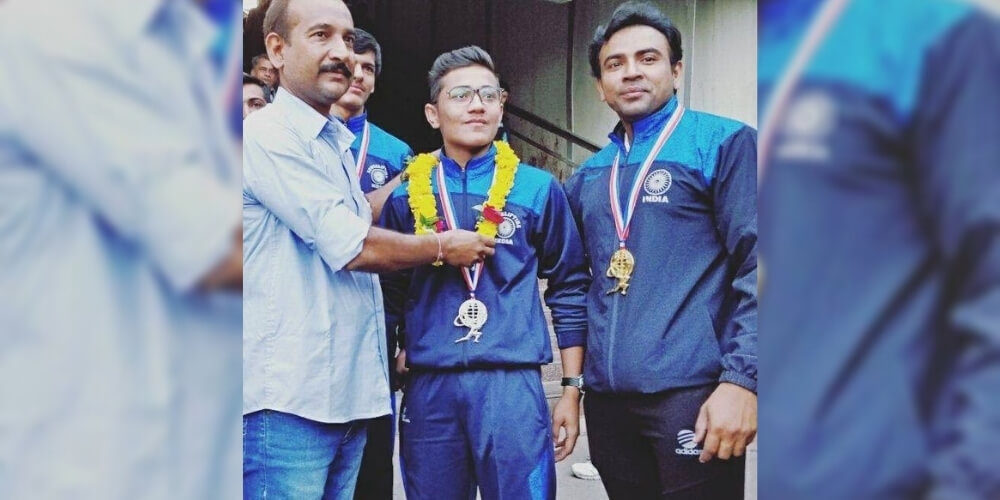 How many medals have you won till today?
In total, I have won 18 to 19 medals overall, including the title of Strongest Man of Gujarat.
Which was the last tournament that you participated in?
The last tournament in which I participated was the 2020 Indian National Powerlifting Championship. In the competition, I won a gold and a silver medal and also set a national record.
Have you ever received any help / funding from the government to participate in international competitions?
No, I have never received any funds to participate in the championship, nor have I ever received any support. You need to do all this on your own but when you win for 3 to 4 years in a row, the central government may offer you a job.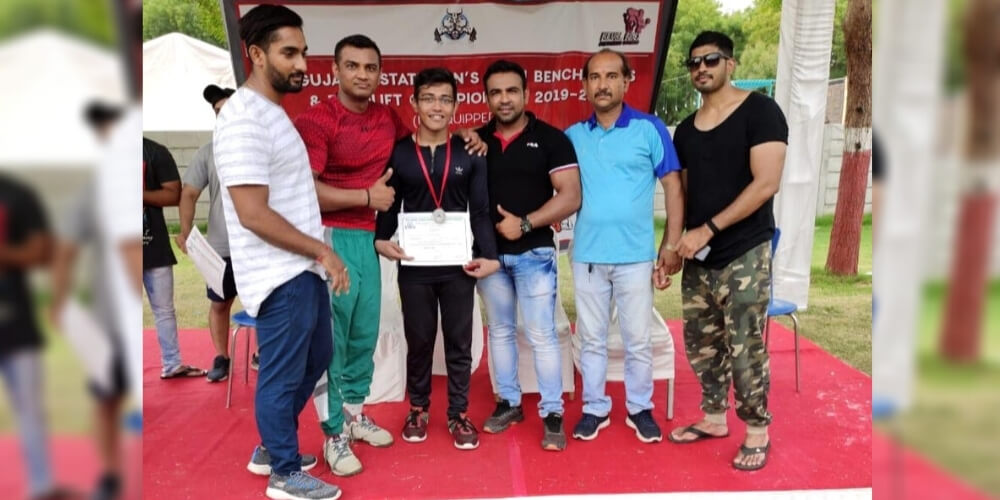 Tell us about your fitness routine that you follow while training for the competitions?
My routine is always the same in which I do squats, bench press and dead (deadlifts). I do workouts with 100 kg weight. But sometimes, when I am not able to do this, I do 45 minutes of cardio. However, no tournaments are going on right now, so I have made a different strategy to focus on my learning session nowadays.
What are your future goals and upcoming competitions?
Preparing myself for the upcoming World Championships and becoming one of the best powerlifters in the world so that I can help others too. If you want to make a name for yourself, then you have to help other people so that they too can make the nation proud by performing well in the sport.
What advice would you like to give beginners who want to pursue a career in Powerlifting?
My only advice to the youth is that if you invest correctly in this sport, it will support you throughout your life. You can have all the comforts of this world, but if your body is out of shape, then none of this matters. So whatever sport you are interested in, just make sure that your body gets the benefit of it. Keeping yourself fit is of paramount importance. And if anyone wants to excel in powerlifting, I would like to suggest that whatever you do in the gym, all of that has to be done in training too, but the techniques are different. You have to follow a completely different technique to know how to improve your weightlifting skills. Deadlifts and bench-presses follow specific techniques you need to master, and you need to take out time to do so. This is a field in which you cannot achieve sudden success. Just never lose hope and never be in a hurry to achieve great numbers using any shortcut. Things will take time but it will happen. So, just keep practising, it will make you the horse of the long race.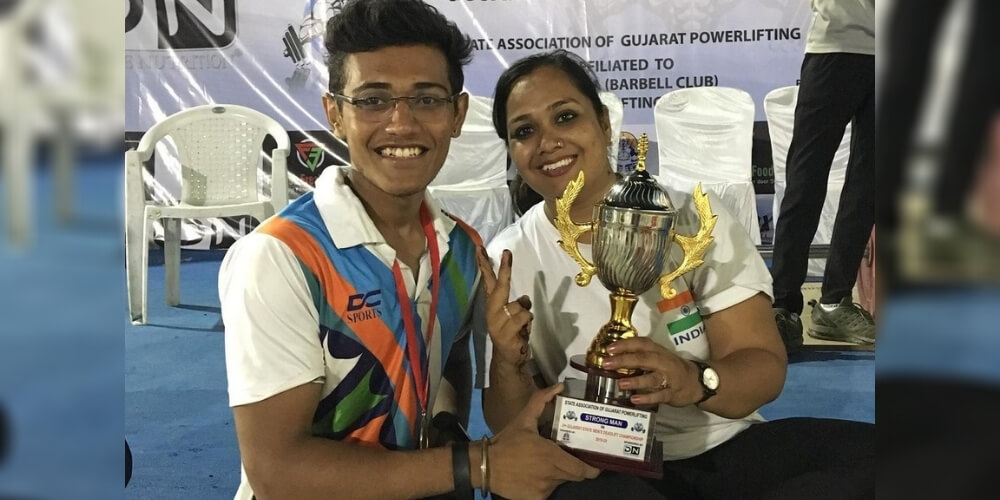 What are your views about the initiative taken by Sportsmatik.com?
I really appreciate Sportsmatik, and I am very grateful to them as they are highlighting sportspersons of other sports in India as well and not just cricketers. It is really a great job by Sportsmatik that they are providing this platform to athletes like me and helping us getting the recognition we deserve.
Rapid Fire!
| | |
| --- | --- |
| Favourite tournament that you participated in | Always the Worlds (World Championships) |
| Toughest Competitor till now | Myself, from the previous competition to present |
| Your motivation source in one word | MSD |
| Favourite sport other than Powerlifting | Cricket |
| Favourite Athlete | My Guru "Indar Gurjar" |
Varun Dave is now a part of Sportsmatik. Checkout his profile at the link given below -​