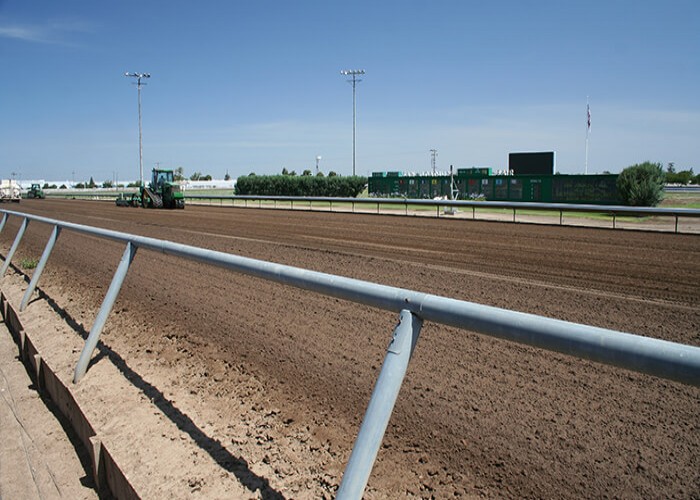 Updated On : 09 Jun, 2022
Trivia
In 1963, "The Meadows Racetrack" at Casino (in Washington) was the first synthetic surface to replace dirt track in the United States.
In modern horse racing, one of the most significant factors that affect the performance of participants, is the quality of track surface which significantly influence the speed, suspension and the safety level of horses. Mainly three types of racing surfaces are used: Turf, Dirt, and Synthetics. Amongst three of them, synthetic surfaces have been widely used in modern racing. A synthetic track surface is long-lasting, can withstand all types of weather and is reliable whereas dirt track surfaces cause numerous injuries while racing. The usage of synthetic fibres provides greater stability and elasticity than that of existing grass or dirt surface. Synthetic tracks are considered as one of the essential developments in the past few years, regarding racehorse safety. They are made from a combination of silica sand with synthetic fibres, blended with a special wax coating that makes the track surface more flexible and resistant.  
Major brands of synthetic surfaces:-
Polytrack
Cushion Track
Pro-ride
Tapeta 
Features
Manufacturers of synthetic racetrack surface materials endorse the fact that synthetic tracks have better drainage attributes than natural surfaces.
Wax coating promotes extreme moisture preservation to the surface and perfectly imitates the root structure of grass.
Synthetic Tracks can withstand rains far better than turf made of dirt/grass, which can get ruined in case of less rain.
Synthetic surfaces provide convenient and smooth racing track even in bad weather situations. For this provision, they are occasionally denoted as "All Weather" surfaces.
Maintenance cost of synthetic tracks is much lesser than other types of tracks as it does not get eroded due to frequent use.
*
We crave more modifications and accuracy. Help us do that with your valuable
feedback
. No responsibility is taken for the authentication of the data.