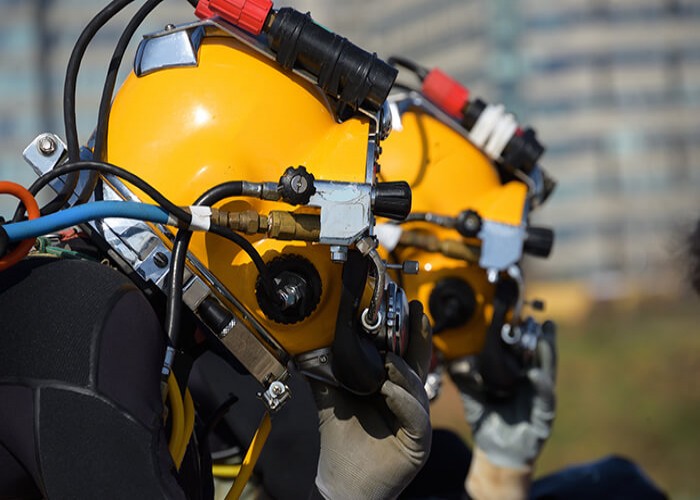 Updated On : 07 Apr, 2021
Trivia
The first successful diving helmet was invented by the brothers Charles and John Deane during 1800s, inspired by a fire accident that they witnessed in a stable in England. They first designed a "Smoke Helmet" suitable for use by firemen while working.
The Oxygen Rebreather (ORB) Scuba Diving Helmet is the latest device (in a process to be launched) that will allow divers to breathe underwater, without carrying heavy equipment with them. The concept helps divers to recycle oxygen to breathe underwater. It is based on the latest technology called "rebreathing". This latest technology will enable people to enjoy diving adventures in a new enhanced way, without worrying about breathing apparatus, oxygen levels and time left. Thomas Winship, a student at Staffordshire University, has put forward an idea of reconstructing the diving helmets, using the principles of rebreathing. He is still working on this device to enhance its properties for better applications.
Features
ORB Scuba Diving Helmet is constructed of several layers of pressure resting materials to prevent ears being pressurized.
ORB Scuba Diving Helmet is light weighted, with no time limits of using it underwater. One can easily wear it without a burden on the back and can move freely exploring new depths of water.
This helmet has an inbuilt Bluetooth device that makes it possible to communicate with other divers and chat in a marine environment.
*
We crave more modifications and accuracy. Help us do that with your valuable
feedback
. No responsibility is taken for the authentication of the data.