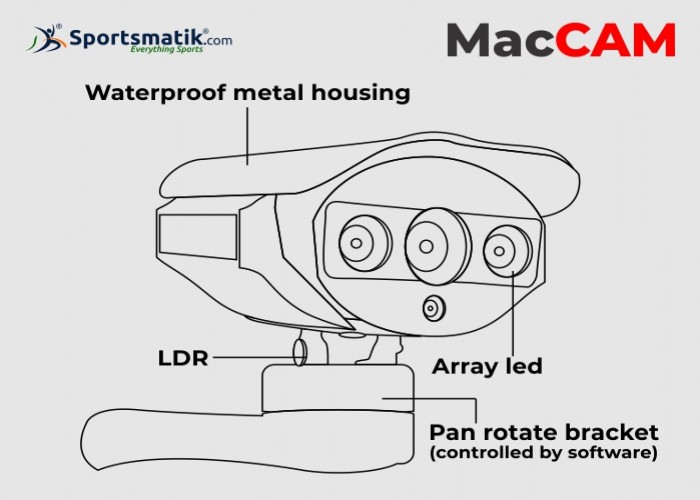 Updated On : 07 Apr, 2021
Trivia
The "Mac" part of the name MacCAM is named after John McEnroe, a tennis player and analyst who was infamous for contesting umpire calls.
The MacCAM (also known as MacCam or Mac Cam) is a new piece of technology, consisting of slow motion cameras, used to broadcast instant replays of close or controversial landing shots on or near the baseline, often in Tennis. MacCam was developed by "FastCAM Replay LLC" and "DEL Imaging Systems LLC". The system was used at the 2004 U.S. Open to demonstrate several poor calls by chair umpires. Several close calls were challenged by Serena Williams in a controversial quarterfinal loss to Jennifer Capriati, which were marked with the help of MacCam. In recent times, it has been replaced with new technology such as ShotSpot system. 
Features
The MacCam technology helps in tracking the tennis ball and giving instant feedback to the referee if the ball hit in or out the baseline.
This technology helps the referees in concluding correct decision whenever there is a controversial landing shot.
The high-speed cameras operate at 1000 frames per second and rely on the actual sequence of images to see the ball striking the court.
A foremost shortcoming of this system is that it can only evaluate the baseline and not the sidelines or service line calls.
*
We crave more modifications and accuracy. Help us do that with your valuable
feedback
. No responsibility is taken for the authentication of the data.