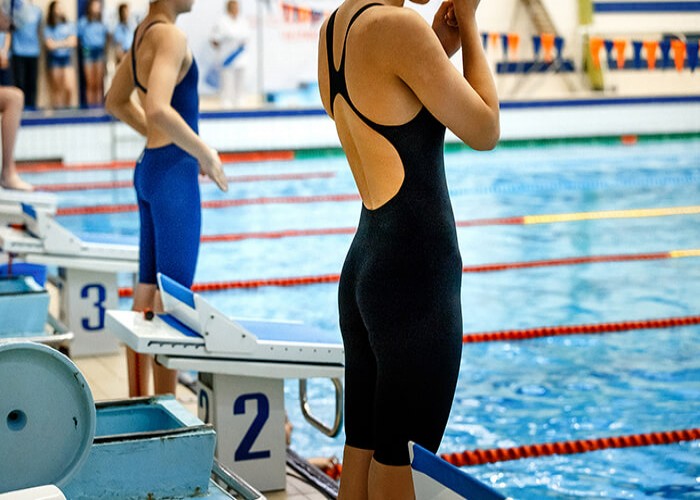 Updated On : 07 Apr, 2021
Trivia
LZR Racer X Swim Wear allows swimmers to move freely, performing any strokes, providing high compression to reduce drag and increase muscle efficiency.
The LZR RACER X Swim Wear is the novel competition suit introduced by "Speedo", the world's leading swimwear brand, in the year 2015. In 2008, two designs "The LZR Pro and LZR Elite" were launched for swimmers, competing in various worldwide competitions and events including World Championships. LZR Racer manufactured by Speedo is regarded as one of the best swimsuits to enhance the propulsion of swimmers in the water, lessening drag. Over 10,000 hours were spent in engineering and releasing the LZR RACER X Swim Wear through analysis of the physical and psychological aspects of competitive swimming with over 330 elite swimmers and 20 swimming experts from 26 countries. It has been designed according to the guidelines issued by the chief governing council of Aquatic Sports- "FINA". The latest introduced LZR Racer X design combines four crucial performance components i.e. compression, construction, sensitivity, and support, which forms the psychology of being fast and can lead to an actual improvement in performance of swimmers.
Features
The supports seams intersect at the hip bone, running down the lower back. This X shape design helps swimmers to maintain the streamlined gesture while propulsion and also during flips.
LZR RACER X Swim Wear helps in enhancing the linkage of the muscular kinetic chain, promoting an optimal streamlined position in the water.
*
We crave more modifications and accuracy. Help us do that with your valuable
feedback
. No responsibility is taken for the authentication of the data.