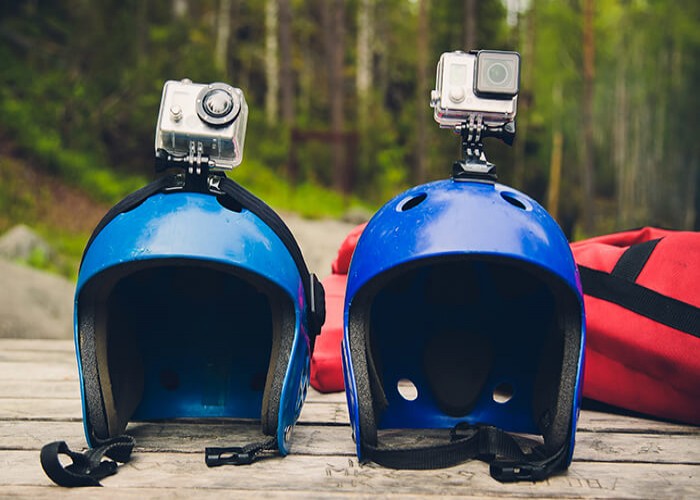 Updated On : 07 Apr, 2021
Trivia
U.S. soldiers in Afghanistan used personal helmet camera in 2010.
Helmet Camera (Helmet-Cam in short), also known as Micro Video Camera, is an advanced technique in which a tiny video camera is attached to helmets. It allows users to make visual recordings from their view, keeping their hands free. Helmet Cam was developed by USA Network & AVS, and Aerial Video Systems of Burbank, California. Mark Schulze was one of the first known people who attached a video camera to a helmet, back in 1987 while making "The Great Mountain Biking Video".
Features
It is used by sports athletes to record their performance according to their view.
The technology is also used by soldiers & military in some countries as personal Helmet Camera.
Helmet Cams has two categories- COMS (Complementary metal-oxide-semiconductor) & CCD (Charge coupled devices). The size of camera & power consumed in case of CCD is more than the former.
Many paraglide pilots use Helmet Cam to record their flights.
*
We crave more modifications and accuracy. Help us do that with your valuable
feedback
. No responsibility is taken for the authentication of the data.