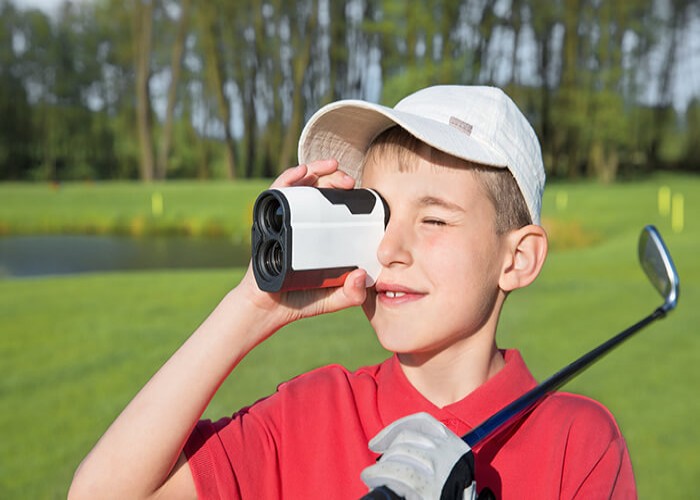 Updated On : 07 Apr, 2021
Trivia
The latest versions of rangefinder have the slope technology that allows golfers to compensate for gradient and select an appropriate golf club. One can also disable this feature if not needed.
Being on a golf course, can you tell what the exact distance between you and the ball hole? Well, if your answer is in negation, we have a new technology to find out the answer. Estimating how far and with what
strength
golfers need to
hit
the shot so that the ball goes to the hole is a big dilemma. But not now. There is a device been invented with the help of professionals to easily estimate the distance between the position of a golfer and the hole at the golf course. The
Golf rangefinder
is a
binoculars
-
like device, 
based on the principle of
Laser technology
. Have a glimpse of its amazing features.
Features
One can choose a specific golf club according to the distance and also correct the aim of projectile.
The latest rangefinder can calculate the distance between the golfer and the hole position upto 1000 yards after aiming the laser. One can quickly zoom in the view and find out the distance to any target position.
*
We crave more modifications and accuracy. Help us do that with your valuable
feedback
. No responsibility is taken for the authentication of the data.