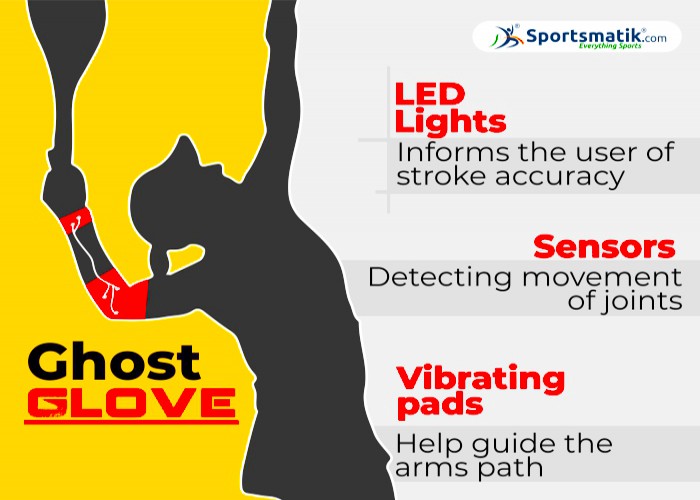 Updated On : 07 Apr, 2021
Trivia
The device is known as "Ghost Glove" as it can copy the movement of elite athletes which the players can use while training to groom their performance.
The Ghost Glove is one of the latest technologies, designed to be used specifically by blind athletes to improve their game. The device was designed by a team of engineering students from Imperial College, United Kingdom. It uses a combination of vibrating pads and sensors that can help in charting the precise position of swimmers' upper arms, then giving feedback to the swimmer through vibration to help the swimmer executing perfect stroke in the water. The Glove can also be used in tennis and golf.
Features
The Ghost Glove helps in monitoring the movement of muscles and thereby providing a guide to the players to change their moves to correct moments.
The armband has a series of sensors that helps in sensing the twisting and bending of an athlete's joints.
The players can use the device to refine and polish their swimming strokes.
Arm movements of some other athletes can be copied to the armband from the computer which can help in training session.
*
We crave more modifications and accuracy. Help us do that with your valuable
feedback
. No responsibility is taken for the authentication of the data.