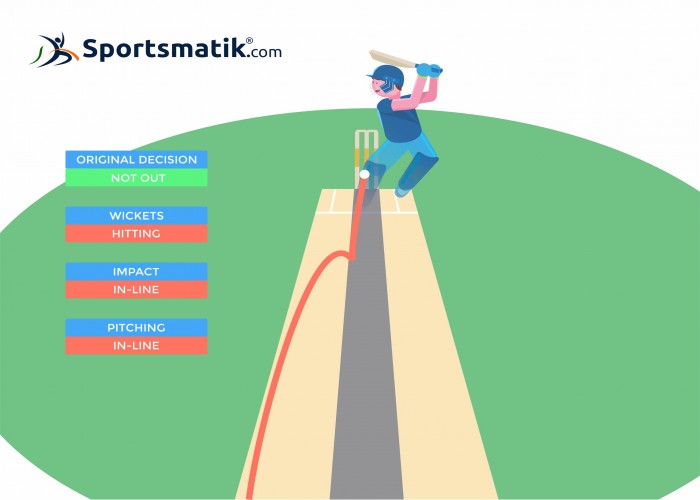 Updated On : 07 Apr, 2021
Trivia
The challenge for DRS can only be made by the captain within a 15-second after the initial decision is made. It can be lengthened if no clear decision has been made or there is no reaction by the umpire.
Decision Review System (DRS) is a technology based system, frequently used in sports (predominantly in cricket). It refers to the process to examine the decision given by the on-field umpire. The system enables to take the decision whether a batsman is out or not. Initially, ICC made it mandatory to be used in all matches, but later on, it was made optional. If both the team shows positive response with the use of DRS in the match, they may use it.
DRS consist of three major components:- 
Hawk-eye - A technology which tracks the movement of balls. It keeps a close eye view on the delivery of the ball which was interrupted by the batsman (generally by pads) and determines whether the ball has hit the stumps.
Hotspot - Infrared imaging system that provides clarity whether the ball has hit the pad or bat.
Ultra-edge - It is termed as Hot Spot's enhanced version of Snickometer. It clearly differentiates sounds created by bat, pads or clothing.
Real-time Snickometer – It tracks the small sound made when the ball hits the bat or pad, using a directional microphone.
Features
In One Day International, DRS was used for the first time in January 2011, in the match between England vs. Australia.
The DRS was tested for the first time in India vs. Sri Lanka match (2008). On 24th November 2009, International Cricket Council (ICC) officially launched the system during the first Test match between Pakistan vs. New Zealand at the University Oval in Dunedin.
Each of the participating team in the game is allowed for two unsuccessful review requests per 80 overs in a Test match, and only one unsuccessful review request per innings during a One Day International.
*
We crave more modifications and accuracy. Help us do that with your valuable
feedback
. No responsibility is taken for the authentication of the data.